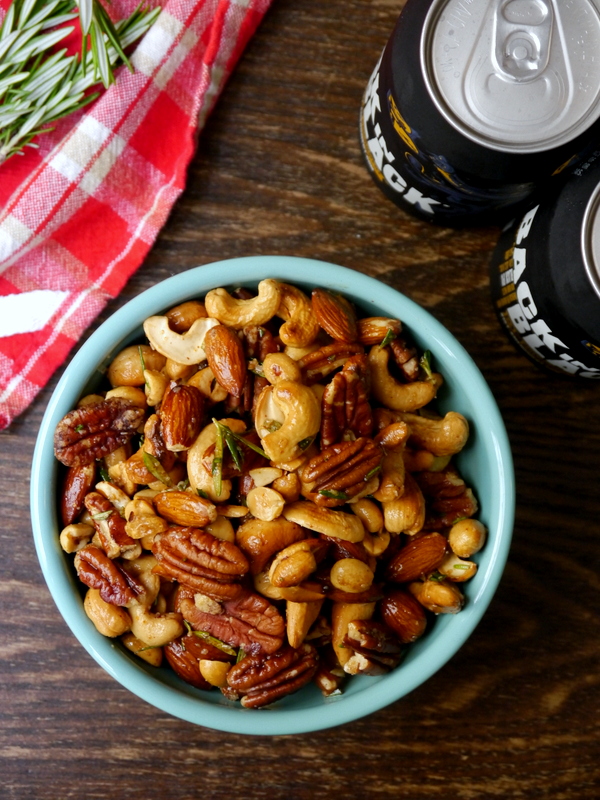 It's been way too long since we did snacks up right and proper.
Which is not cool. Cuz snacks are one of the most important parts of the day! I have never been a three-solid-meals-and-that's-it kinda girl. I'm more of a breakfast-snack-lunch-snack-dinner-snack kinda girl. So you see why I take my snacks really seriously around here. I'm obsessed with homemade granola bars and hummus (and hummus and more hummus) and pita chips and greek yogurt and granola – I mean, let's be real, many of my favorite foods are snack-type foods. I just love the variety, the creativity, the snacking possibilities – I can't help myself!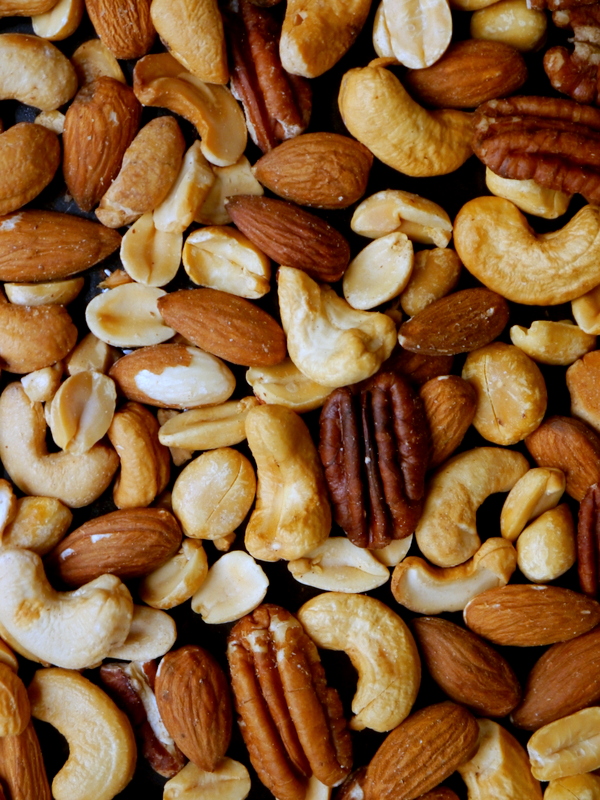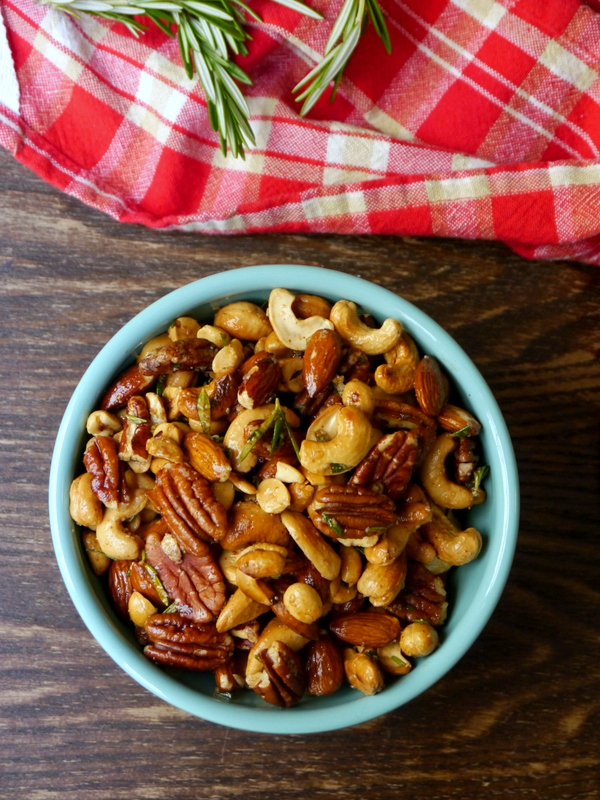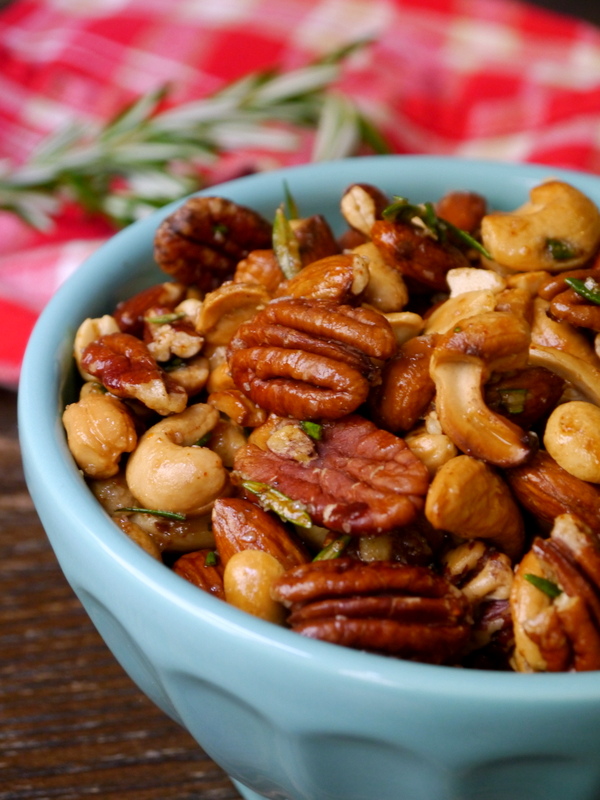 I often tend towards sweet snacks, but lately I've been wanting to up my savory-snack game. There's nothing like a crunchy, salty treat to get you through that afternoon slump, amiright? A few weeks ago, Brad's parents were visiting, and while we were having some afternoon beers at the hotel bar we ordered an order of bar nuts. And guys, they were PERFECT. They hit the spot so perfectly, all sweet and spicy and salty and crunchy. Bar nuts really are beer's perfect companion, the perfect bar snack (or, ya know, a 3pm-on-a-workday-dreaming-about-a-beer-snack). I had to restrain myself from eating the entire order and ruining my dinner, and made an immediate mental note to whip up a homemade version for this here blog ASAP.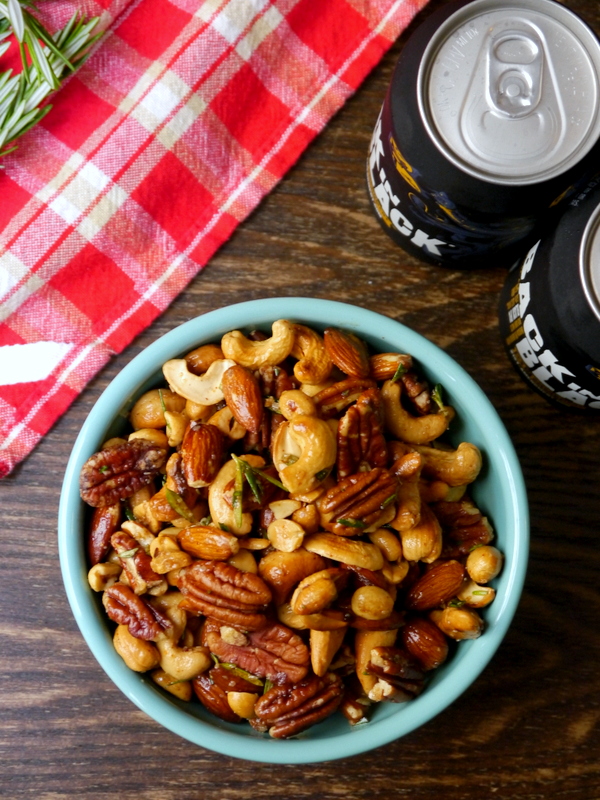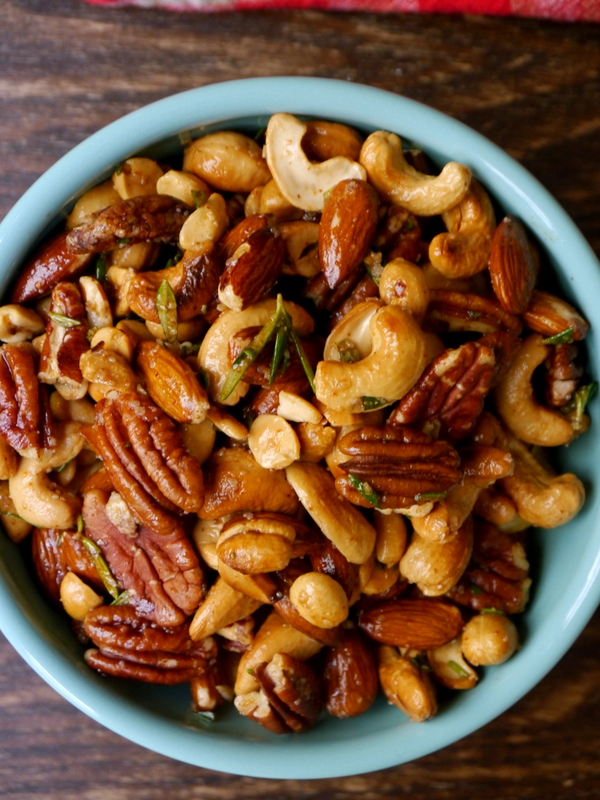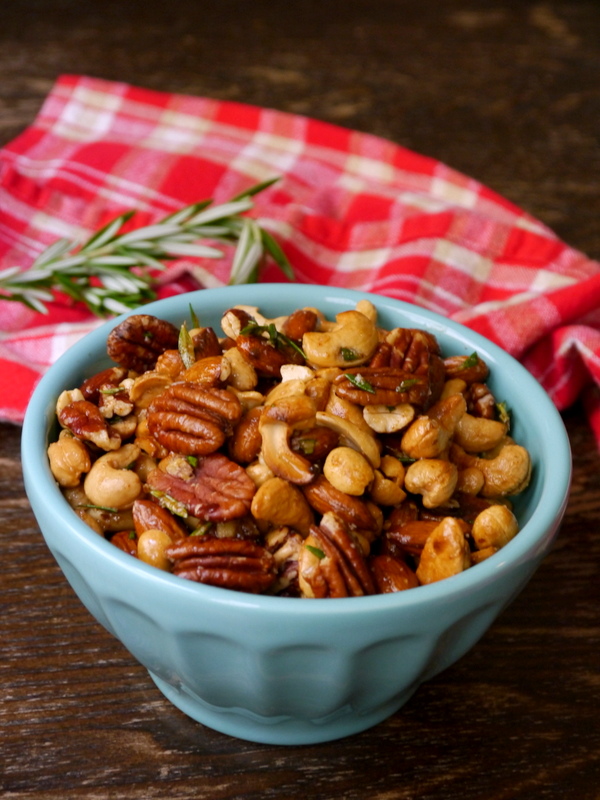 After doing extensive research on the best bar nut-making technique (being a food blogger is hard work, guys), I found myself coming back to what was touted by many sources as the best EVER bar nuts – a simple recipe from Danny Meyer's Union Square Café in NYC. I was tempted to futz with the base recipe, but I decided to trust the smart food people of the internets and make it as-is. And guys, I was so glad I did. These brown sugar cayenne bar nuts really are the best bar nuts I've ever had, and they could not be easier to make. You simply roast up a ton of mixed nuts (which you can totally customize to your personal preferences) and toss then in a mixture of butter, cayenne, brown sugar, lots of kosher salt, and fresh rosemary. The combination is perfect, incredibly well balanced between spicy, salty, and sweet, and just absolutely dangerously addictive. I could take down a pound of these in a single sitting. Dangerous, I'm telling you. In the best, best way.
Next time you're having people over for some drinks and need a quick and easy appetizer or snack people will absolutely freak out over, these brown sugar cayenne bar nuts are a dream come true. I can't wait to snack on them for days on end…if they last that long. Unlikely…but we can pretend, right?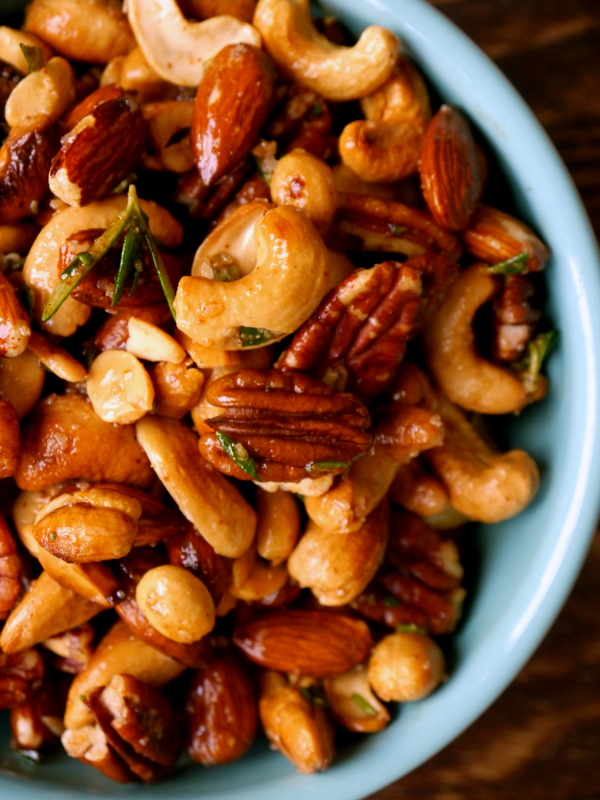 Brown Sugar Cayenne Bar Nuts
2015-05-31 15:24:33
Serves 10
These brown sugar cayenne bar nuts are the perfect snack - salty, sweet, spicy, and crunchy. They are dangerously addictive!
Ingredients
1 ¾ pounds mixed unsalted nuts (I used cashews, almonds, peanuts, and pecan halves)
2 tbsp. chopped fresh rosemary
½ tsp. cayenne
2 tsp. brown sugar
2 tsp. kosher salt
1 tbsp. butter, melted
Instructions
Preheat your oven to 350°F. In a large bowl, mix all the nuts together to combine. Spread them out on a rimmed baking sheet and bake for 10 minutes, until nuts are lightly browned and smell toasty.
While the nuts are toasting, make the melted butter mixture. In a small bowl, combine the rosemary, cayenne, brown sugar, kosher salt, and melted butter and set aside.
When the nuts are done, transfer them back to the bowl. Pour the melted butter mixture over the nuts and toss well to combine. Serve warm or at room temperature.
Store leftover nuts in an airtight container at room temperature.
Adapted from Union Square Cafe via Food52's Genius Recipes
My Bacon-Wrapped Life http://www.mybaconwrappedlife.com/
Looking for more epic snacks?