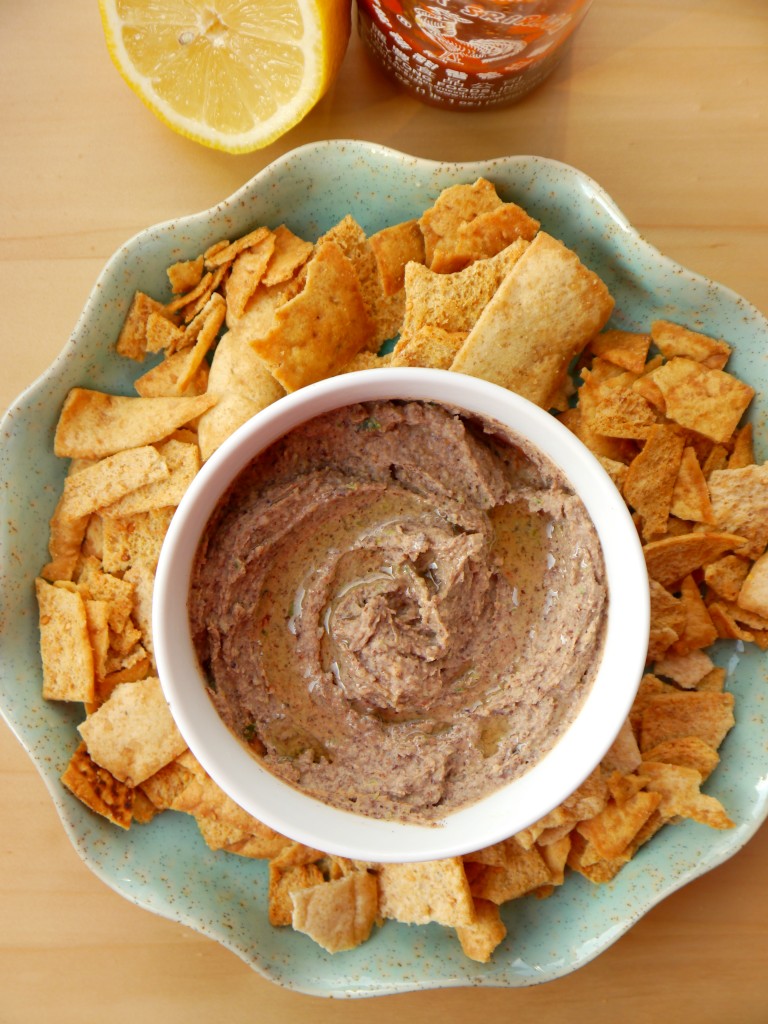 Let's talk beans for a sec.
I have a strange love for beans. Not that enjoying beans is weird, but when you tell people you LOVE beans? You get some strange looks. Beans aren't one of those things that you think of when you think of your ultimate-desert-island-favorite-foods, ya know? And I'm here to tell you I think that's completely unfair.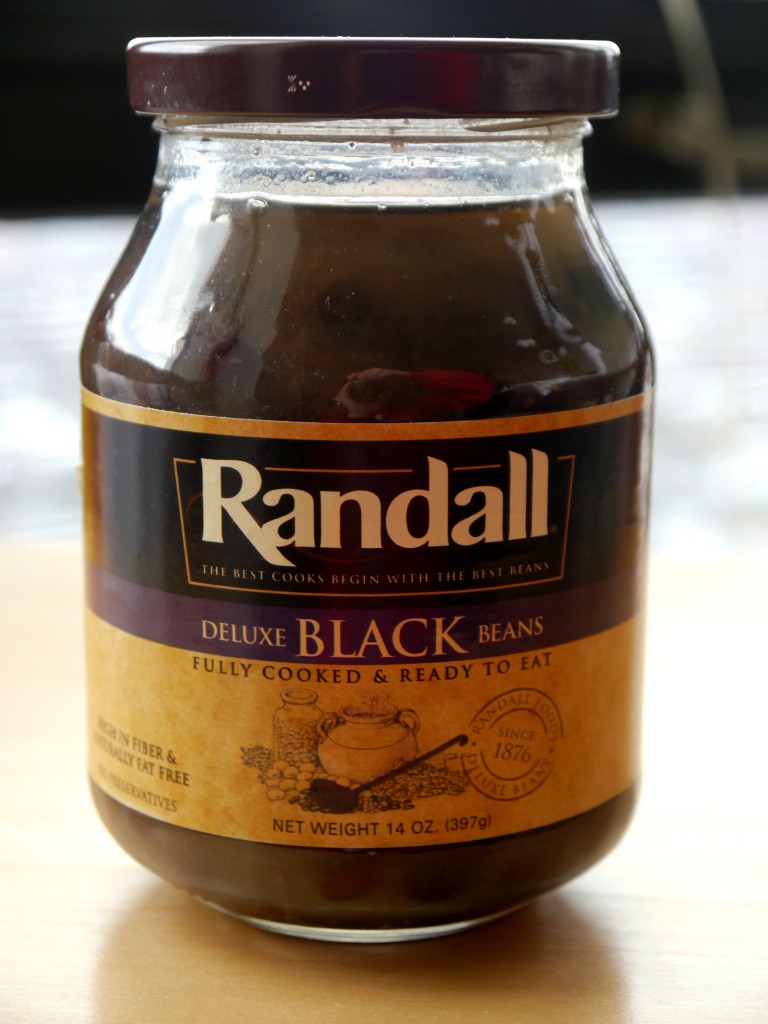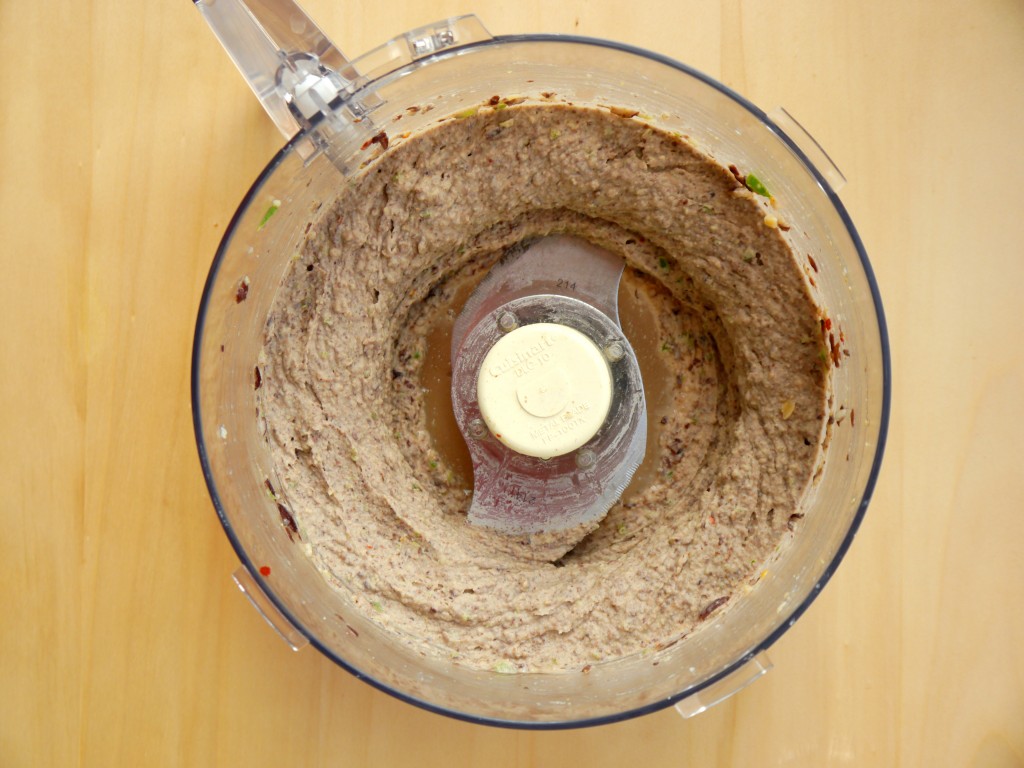 Beans are a critical part of so many of my very favorite foods. Um, HUMMUS, people. Chickpeas = beans. Chili. Seven-layer dip. Pretty much any Mexican food. Baked beans at a summer picnic. I'm not afraid to wave my bean flag high. I love 'em all day every day. And I'm here to make sure you do, too.
For me, all bean roads lead back to hummus. As I've mentioned a billion times, hummus is one of my favorite foods in the entire universe. After recently dabbling with homemade hummus, I've been obsessed with finding unique and fancy hummus recipes. When I saw this spicy black bean hummus, I knew I found a winner. Black beans are substituted for the usual chickpeas and blended up in the food processor with all sorts of spicy goodness – jalapenos, red pepper flakes, and (of course) a swirl of Sriracha. The result is an insanely rich, creamy, and super spicy hummus that only uses 2 tsp. of olive oil in the entire recipe! And it's all in the artsy drizzle on top. You need the artsy drizzle.
The thing about this spicy black bean hummus is that the beans really shine. There isn't a half cup of olive oil or a pound of garlic in here. This is about some black beans and the simple flavors that take them out of this world. That's why I must insist you buy some delicious beans. Luckily for me, the nice people at Randall Beans sent me an entire case of beans to play with. Randall Beans has been selling beans in glass jars for over 100 years (!) and it certainly shows – these beans are leaps and bounds above your standard can situation. They are plump, pure, and contain no artificial preservatives. Total bean win over here.
Basically, what I'm saying is buy some awesome black beans, get your spicy game on, and make this hummus. Get ready to take beans into fave-food territory!
P.S. Yes, that is Brad's man-hand in the photo hand-modeling hummus like nobody's business. And, yes, that is my reflection in the bean jar, rockin' an oversize hoodie. Can't help these things. It was early, okay?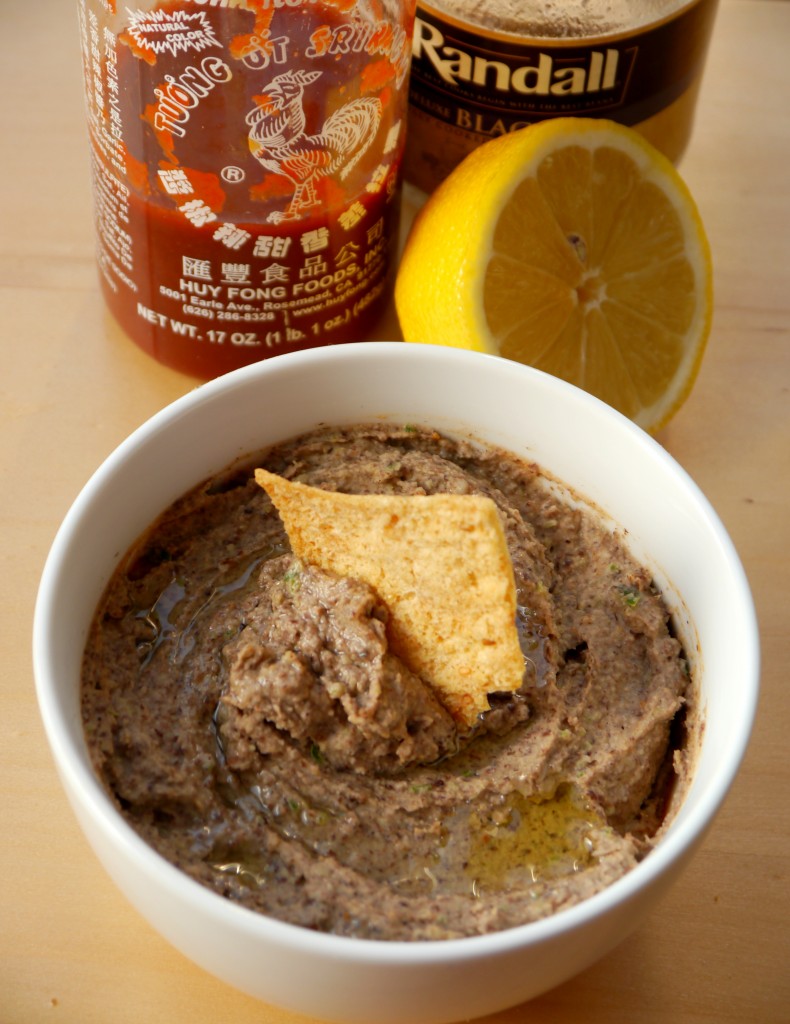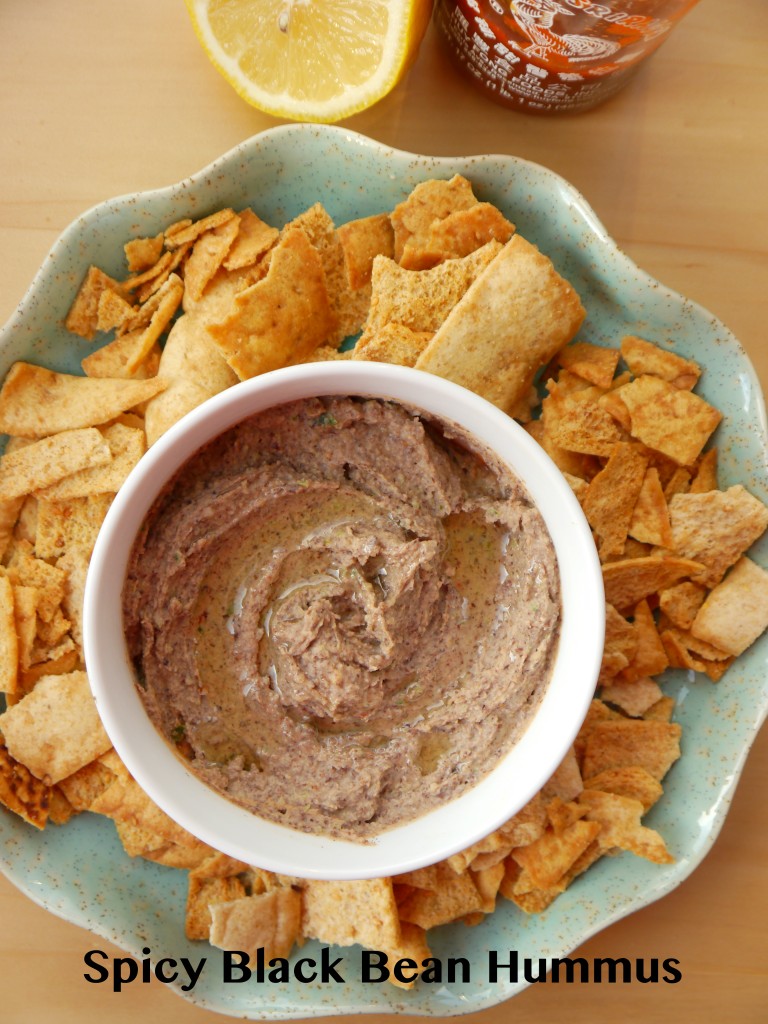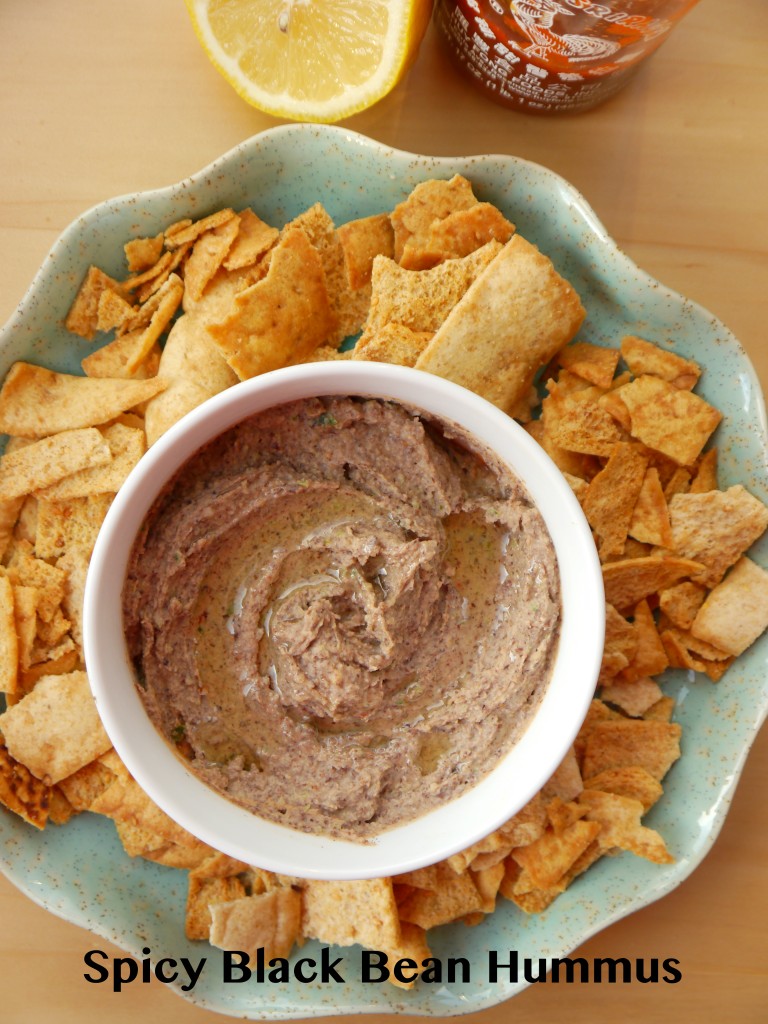 Spicy Black Bean Hummus
2014-02-22 19:36:42
Serves 4
This unique take on hummus substitutes high-quality black beans for the usual chickpeas. Jacked up with jalapeño, red pepper flakes, and Sriracha, this hummus is incredibly flavorful, smooth, and SPICY!
Ingredients
1 garlic clove, peeled (or ½ tsp. minced garlic)
2 tbsp. lemon juice
1 tbsp. tahini
1 tsp. ground cumin
¼ tsp. salt
1 14-ounce jar or can good-quality black beans, rinsed and drained
1 small jalapeño pepper, chopped (this should yield about 2 tbsp.)
Pinch of crushed red pepper
2 tsp. extra-virgin olive oil
Pinch of ground red pepper
Sriracha, to taste
Pita chips, carrots, cucumber, bell peppers, etc. for serving
Instructions
If using whole garlic, place it in the food processor and process until finely chopped. To the bowl of the food processor, add the lemon juice, tahini, cumin, salt, black beans, chopped jalapeño, and crushed red pepper. Process the mixture until smooth.
Spoon the mixture into a medium bowl. Add a pinch of ground red pepper; mix and taste. Add Sriracha to taste (I used a pretty serious drizzle); mix to combine again. Then drizzle the hummus with the 2 tsp. extra-virgin olive oil. Serve with pita chips and veggies!
Adapted from Cooking Light
My Bacon-Wrapped Life http://www.mybaconwrappedlife.com/
Disclaimer: Randall Beans was kind enough to gift me some sample product. I was not in any way compensated to write positive reviews. As always, all opinions expressed are entirely my own.