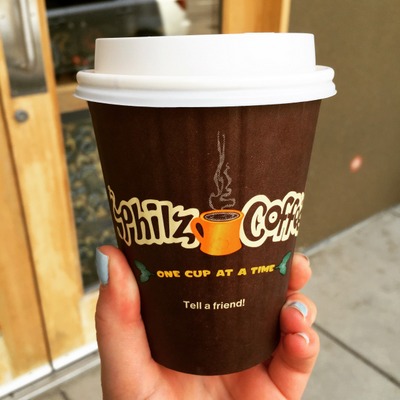 Finally got around to trying Philz Coffee in Berkeley (and yes, it was awesome!)
Hello everyone! How was your Memorial Day weekend? As much as I looooove 3 day weekends, coming back to work and errands and real life after them is always so tough! Our weekend was (happily) incredibly lazy but (sadly) mostly spent inside due to some June gloom-y weather here in the Bay Area. But I wasn't complaining – I did a ton of cooking, cleaning, and reading, so I was a happy girl. (Please ignore how old-lady that sentence sounded.) Let's ease back into real life with some Foodie Favorites!
These peanut butter gooey bars basically made my eyes bulge out of my head. Throw sweetened condensed milk on anything and I am there!
This strawberry cookies and cream cake is so rustic and beautiful and HELLO cookies and cream?! I'm in love!