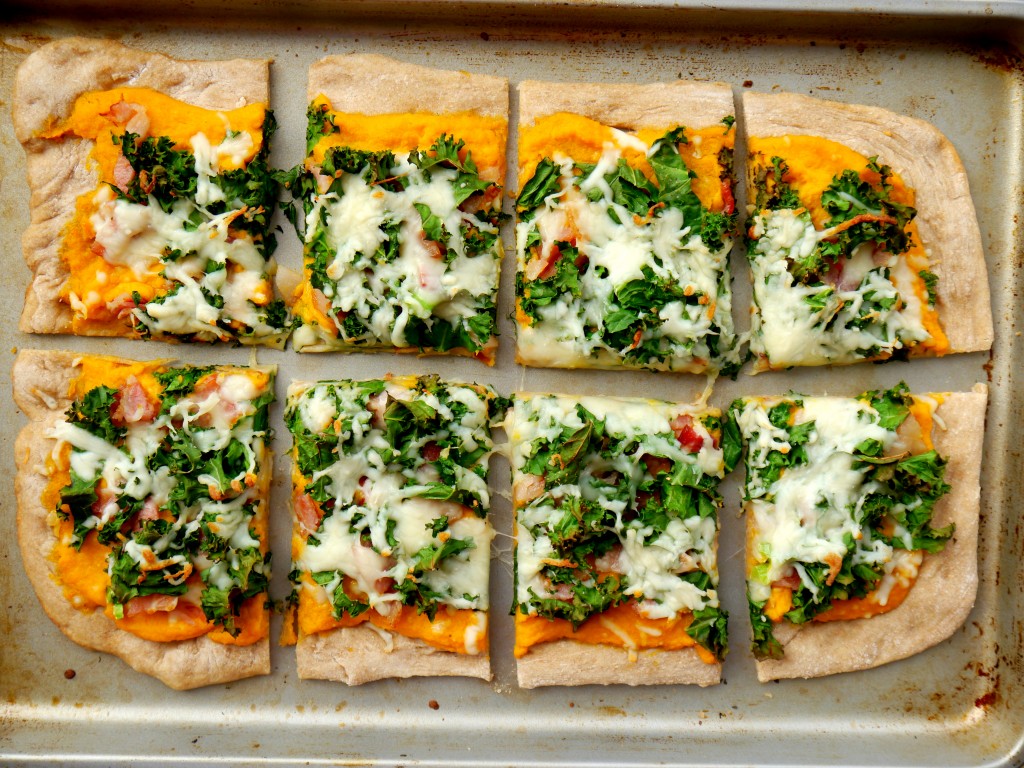 This is my absolute perfect winter pizza.
And by that I mean it's my perfect how-is-it-still-zero-degrees-on-March-2nd pizza.
I can't look ahead to asparagus and artichokes and other signs of spring. I can't think about bathing suits or sunshine or Vitamin D. It's just too painful. Let's just hang out here, in our PJs in the middle of the day (because obviously we haven't been outside yet), gazing out of our snow-filled windows and eating butternut squash and bacon pizza. This is my happy place right now.