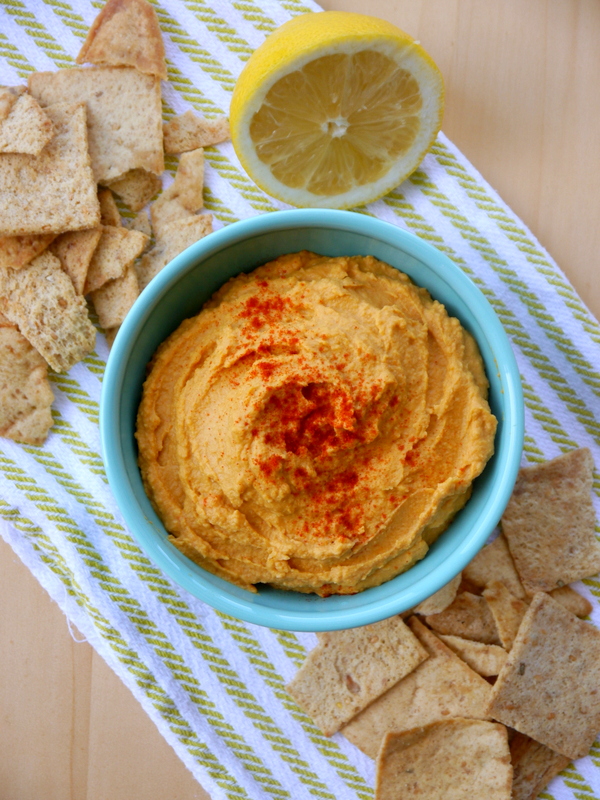 Sometimes, with all the pumpkin pie and pumpkin cake and pumpkin muffins out there in the world, it's pretty easy to forget that pumpkin is…a vegetable (well, it's technically a fruit, but you know what I mean). You know, like a healthy thing with nutrients. That can be used in other ways besides being covered up with butter and sugar. I know, CRAZY, right?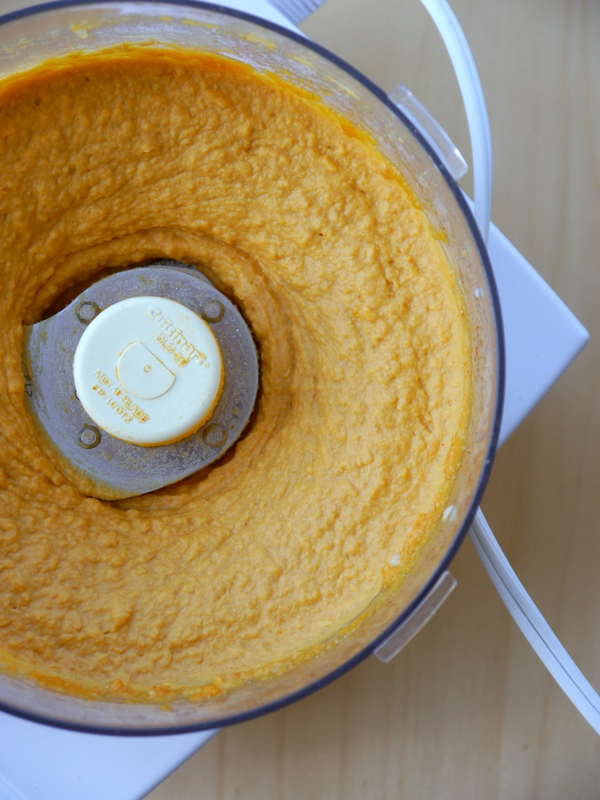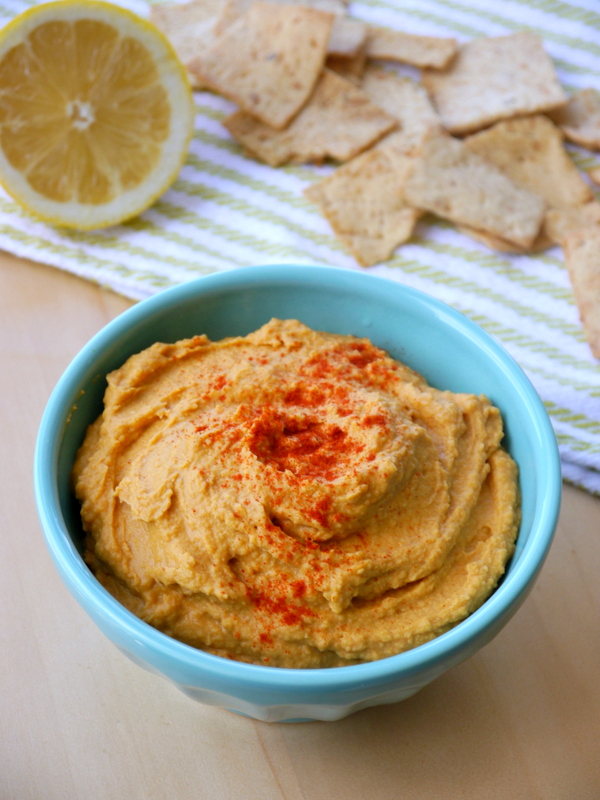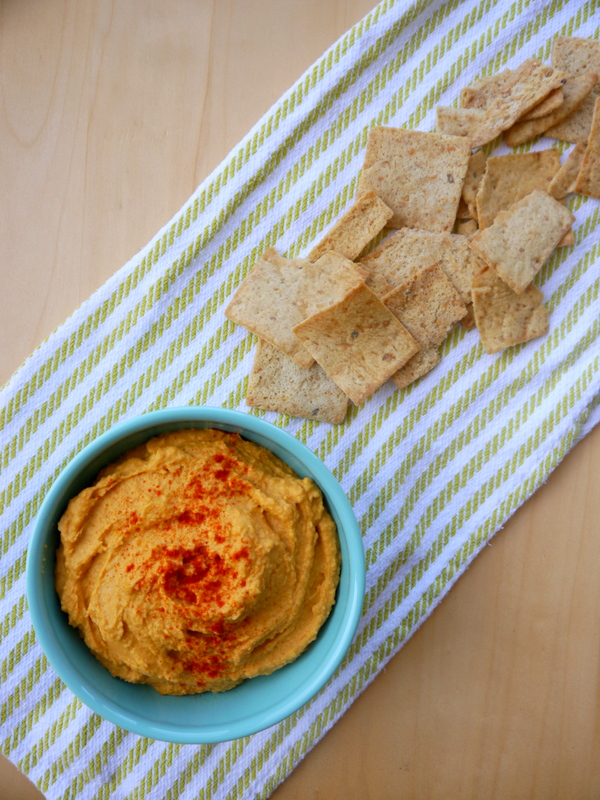 Not that there's anything wrong with any of that (I mean, pumpkin baked goods are among my favorite things in the world) but I was definitely excited to see if I could push the pumpkin boundaries with a (gasp!) savory dish that doesn't involve a lick of cinnamon or nutmeg. Because honestly, after a week of too many liters of beer and enormous bratwursts and heaping plates of cheese spaetzle to count, I was kind of dying for something with some serious nutrients.
Luckily, this white bean pumpkin hummus was juuuuust the thing I was looking for. It's light yet filling, super creamy, and perfectly pumpkin-y without tasting at all sweet. The white beans, tahini, and olive oil lend the perfect heft and texture to the pumpkin puree, and the cumin and smoked paprika add the perfect smoky touch. You don't feel like you're eating pumpkin pie in a bowl in the least, but there is a definitive autumn vibe that evokes those leaves-changing-colors-outside-my-window feeling all the same.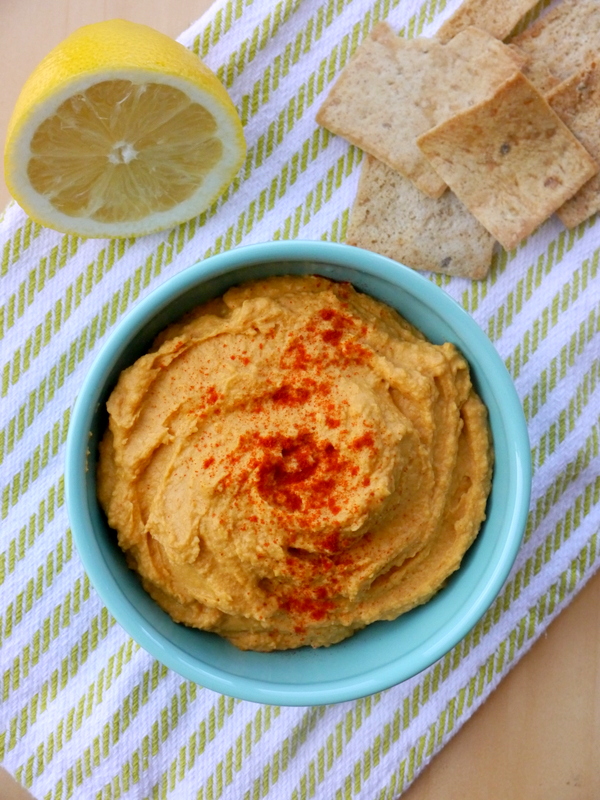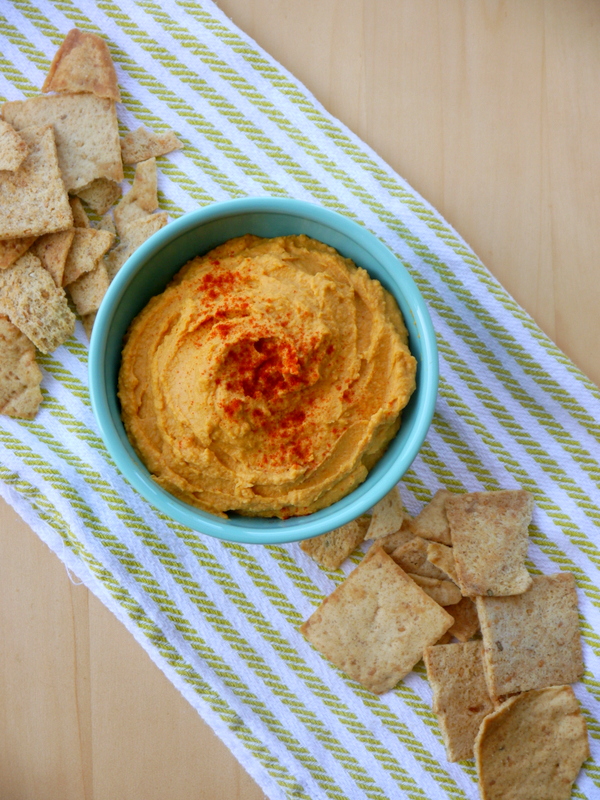 And you know what's even better? Like all of my homemade hummus recipes, it's incredibly easy – just dump all the ingredients in the food processor, blend until smooth, and serve it up. It's easy, healthy Fall snacking perfection, and I can't imagine a better way to spend a lazy afternoon than digging into a big bowl of this white bean pumpkin hummus with some serious pita chips. Fellow hummus-lovers, you need this in your life!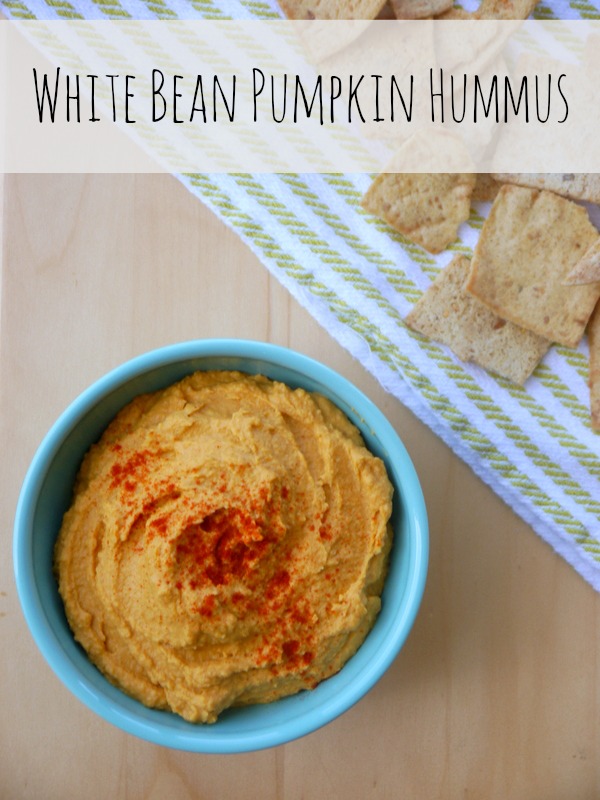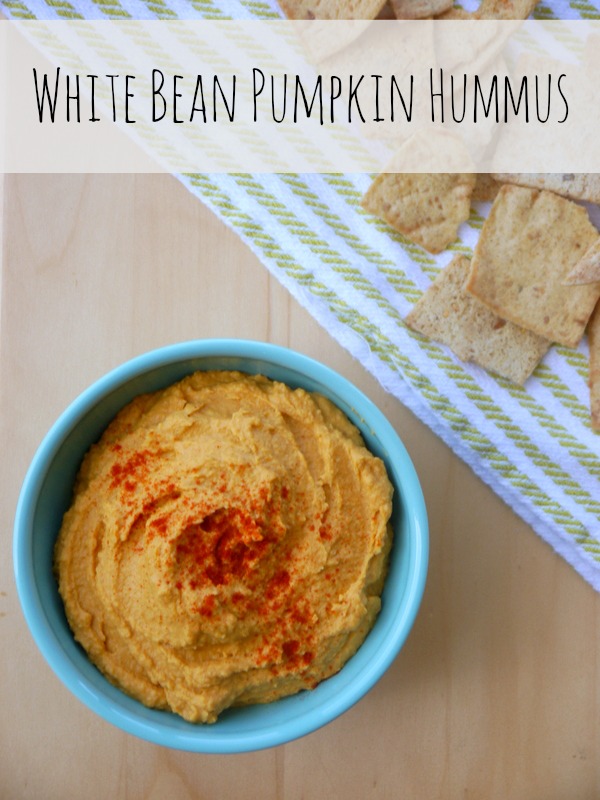 White Bean Pumpkin Hummus
2014-10-05 13:10:26
Serves 6
This white bean pumpkin hummus is the perfect easy fall appetizer - light yet filling, super creamy, and filled with smoky pumpkin flavor!
Ingredients
1 cup canned pumpkin puree
1 (15-ounce) can cannellini beans, rinsed and drained
2 tbsp. tahini
2 ½ tbsp. fresh lemon juice (from about half of a large lemon)
1 tbsp. extra-virgin olive oil
2 garlic cloves, minced
1 tsp. cumin
½ tsp. smoked paprika, plus extra for serving
Kosher salt, to taste
Instructions
Add all ingredients to a food processor and blend until smooth. Add a pinch of kosher salt, then blend again and taste. Add more salt if desired. Serve in a bowl with extra smoked paprika sprinkled on top.
Notes
Next time I make this, I'm going to experiment with adding some cayenne for additional spice because I am a total spice junkie – if you try this, let me know!
Adapted from Cooking Light
My Bacon-Wrapped Life http://www.mybaconwrappedlife.com/
Looking for more healthy appetizer ideas?