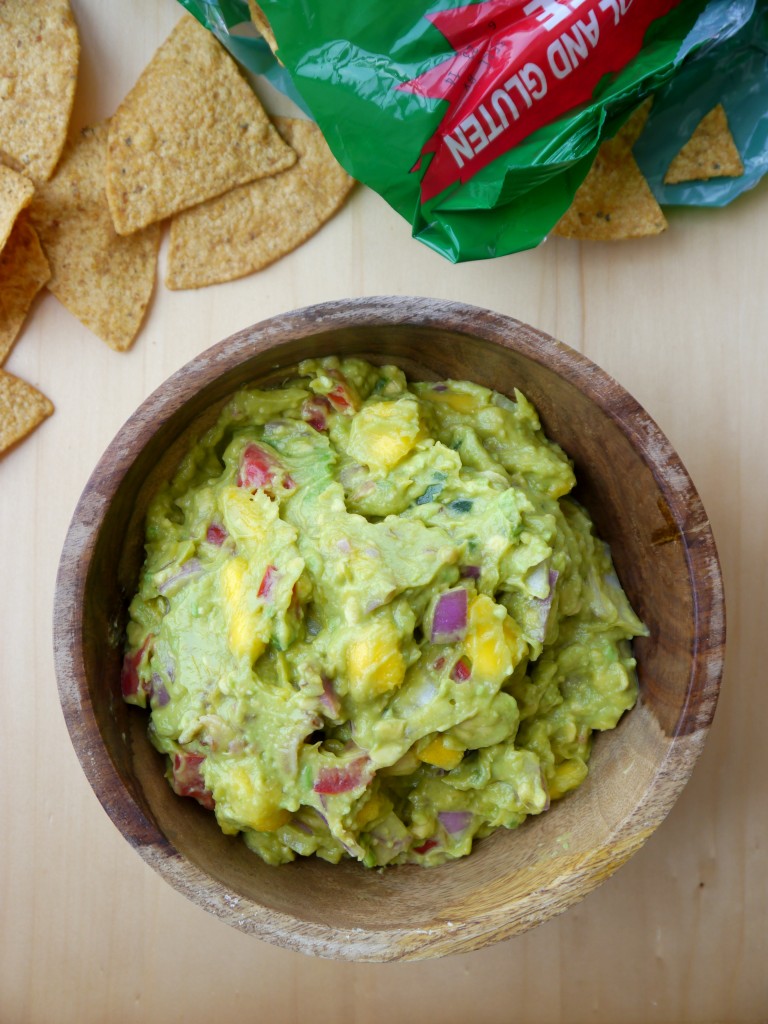 Guys, today we need to talk about something really important.
Something called…mango bacon guacamole.
Last week, we talked about how important great snacks are to summer fun (um, absolutely critical, obviously). I think the ultimate summer snack has to be chips and guac. Maybe it's the California girl in me, but I seriously need to be restrained around any form of guacamole. I will eat the whole bowl and go looking for more. I wish I was exaggerating, but I'm totally not. I know my fellow guacamole devotees understand.
I pretty much love every kind of guacamole – I mean, let's be honest, mash a bunch of avocados together au natural and I'll be a happy camper. But this mango bacon guacamole takes it to a whole other level. We're talking the best guacamole ever. I whipped up a basic guacamole recipe, and then loaded it up with all my favorite mix-ins: red onion, tomatoes, jalapenos, mango, and chunks of thick-cut bacon. The result is a gorgeously colorful, seriously chunky guac that is so salty and smoky and creamy and PERFECT I can't even handle it.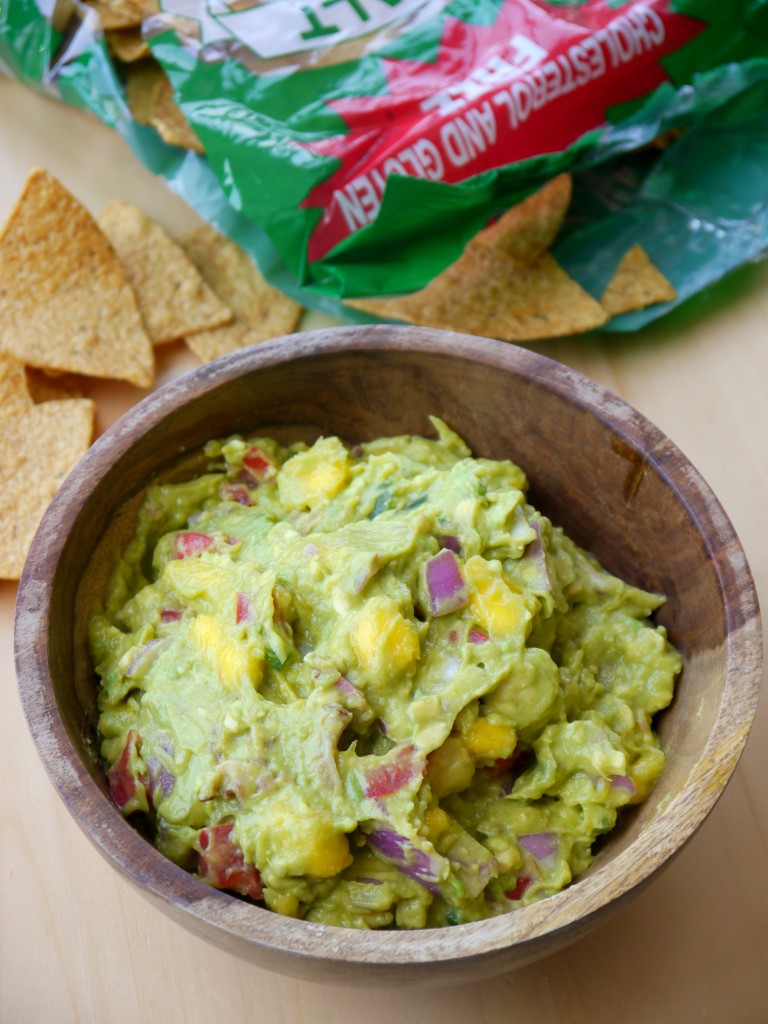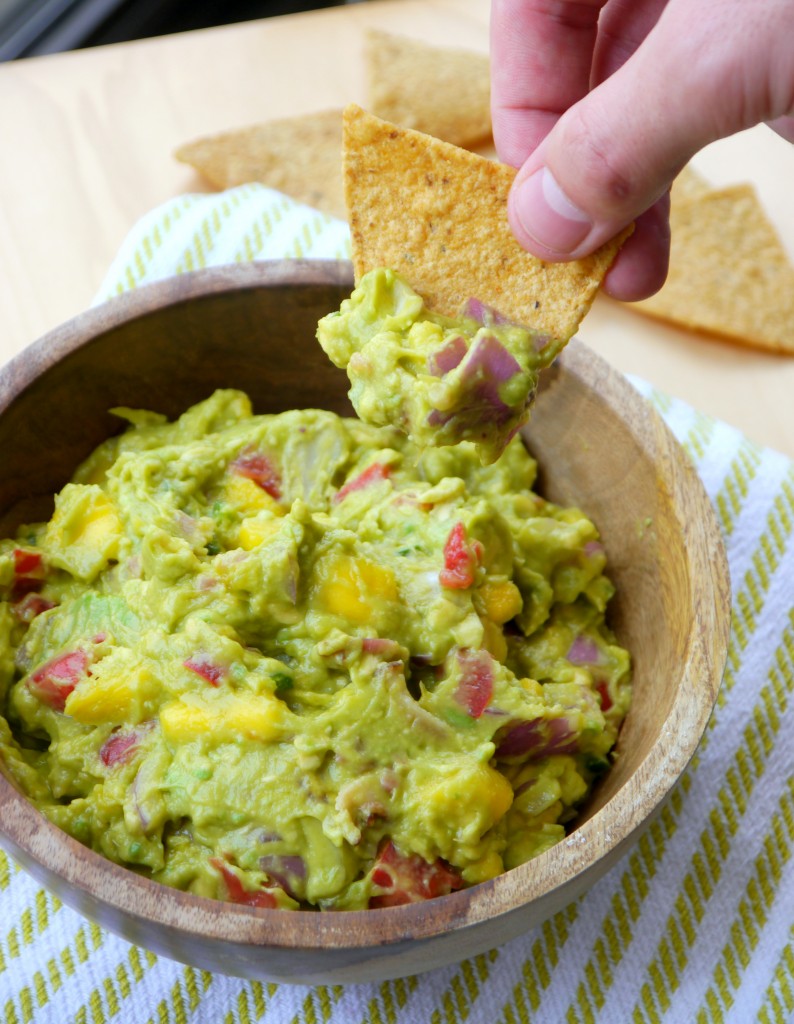 Also, the great thing about guacamole is that it's so customizable. If you don't have mango, some pineapple would be awesome. If you're averse to a little spice, just omit the jalapeno. Ain't no big thang. Make this YOUR perfect guac. For me, the combination of chunky veggies, perfectly ripe mango, and smoky bacon is absolute guacamole heaven. Try it and I think you'll agree!
P.S. Looking back, I probably should have saved some bacon to sprinkle over the top, but I was too excited to get to eatin'. I promise it's in there, even if it's hard to see!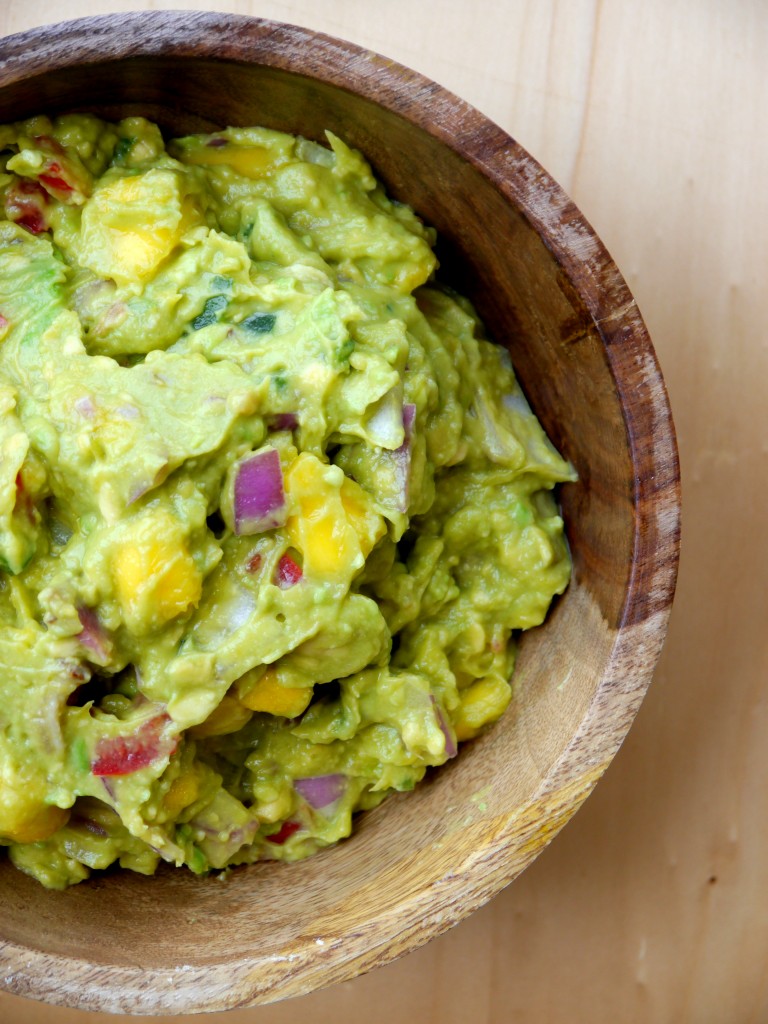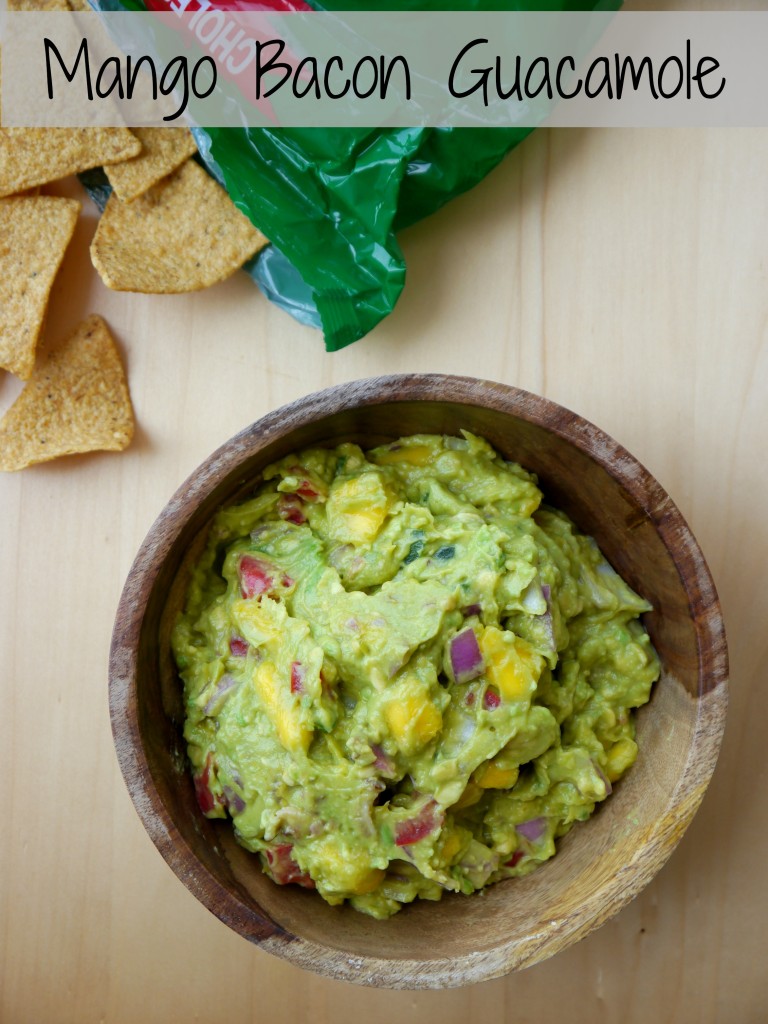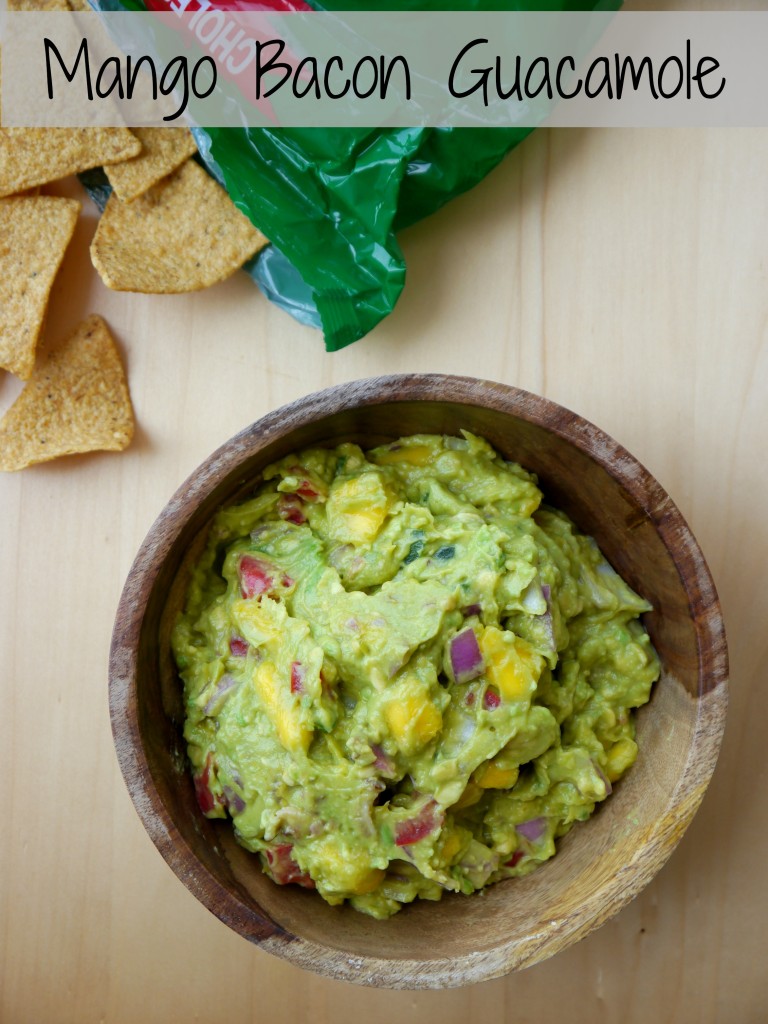 Mango Bacon Guacamole
2014-06-08 10:13:24
Serves 6
This is truly next-level guacamole, loaded up with fresh mango chunks, tons of veggies, and BACON! It's rich, creamy, and a little spicy - guac perfection!
Ingredients
2 slices thick-cut bacon
3 ripe avocados
1 small plum tomato, diced
1 ripe mango, peel removed and diced
¼ cup diced red onion
½ of a jalapeno pepper, ribs and seeds removed and diced
Juice from 1 lime
Kosher salt, to taste
Instructions
First, cook up your bacon in a skillet. After your bacon is done, mash the avocados in a large bowl to desired consistency. Gently fold in the tomato, mango, red onion, and jalapeno. Dice your bacon and fold that in as well. Squeeze the juice from 1 lime over the mixture, then mix to combine. Taste and add kosher salt as desired. Eat (the entire bowl, by yourself) immediately!
Notes
Make sure all your mix-ins are diced up before you smash the avocado, to avoid pre-mature avocado browning!!
Adapted from Sally's Baking Addiction

My Bacon-Wrapped Life http://www.mybaconwrappedlife.com/

Here's a great tutorial on how to cut a mango.

Looking for more delicious dips?