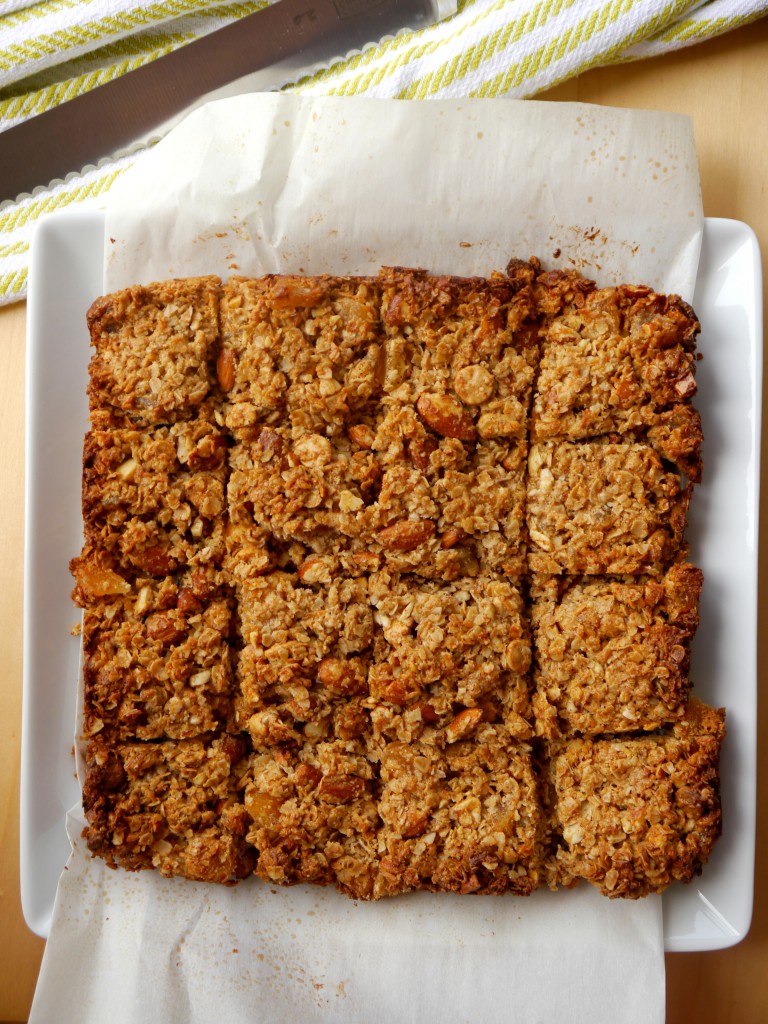 The best, best thing about living in Chicago is that as soon as the weather shows even the slightest signs of heating up, people really freak out. The lakeshore path is filled with runners and bikers, restaurants bust out their outdoor patio furniture, and everywhere you look, people are drinking beer outside and laughing with their friends. The upside about the weather being absolute crap for much of the year is that people don't waste a second of a sunny day, and there's nothing like the energy in the city in the summer. It makes the rest of the year (almost) totally worth it.
We've had a few perfect, gorgeous days this week, and after all that Vitamin D deprivation, I've spent the past few days pretty much deliriously happy. I now have only one thing on my mind: summer, summer, and more summer. I can't wait for days at the pool, beach volleyball, grilling all the time, and sippin' beers outside on hot summer nights (all while in the shade, covered in an enormous floppy hat and four layers of SPF 50, because let's be real, this girl don't tan).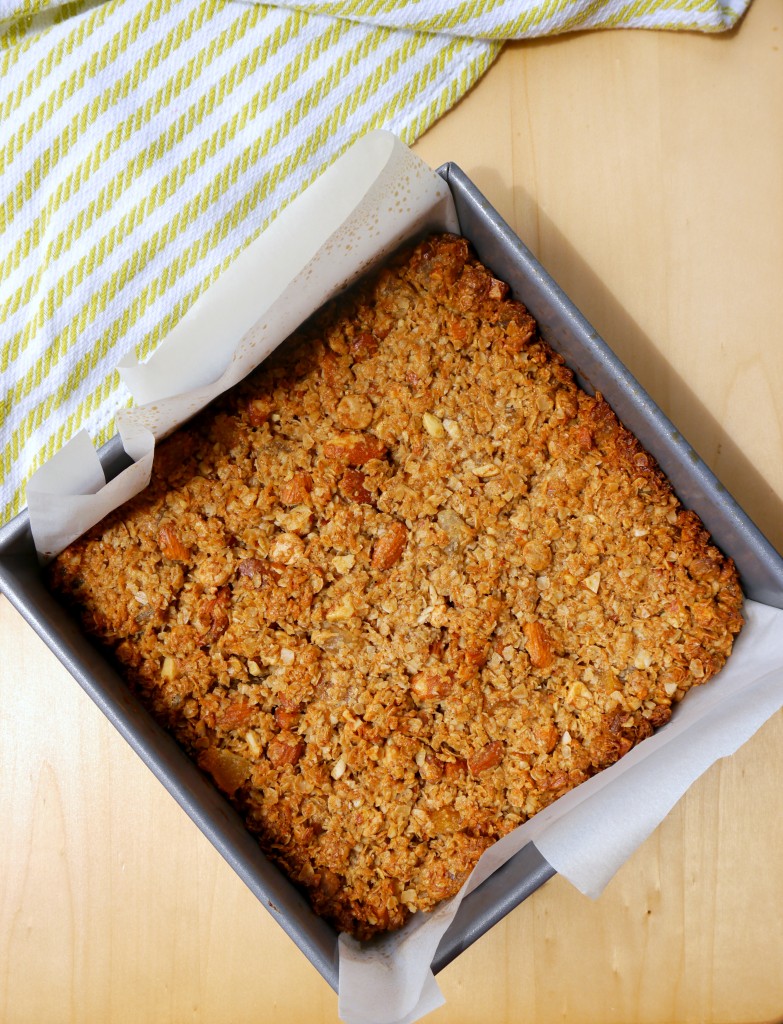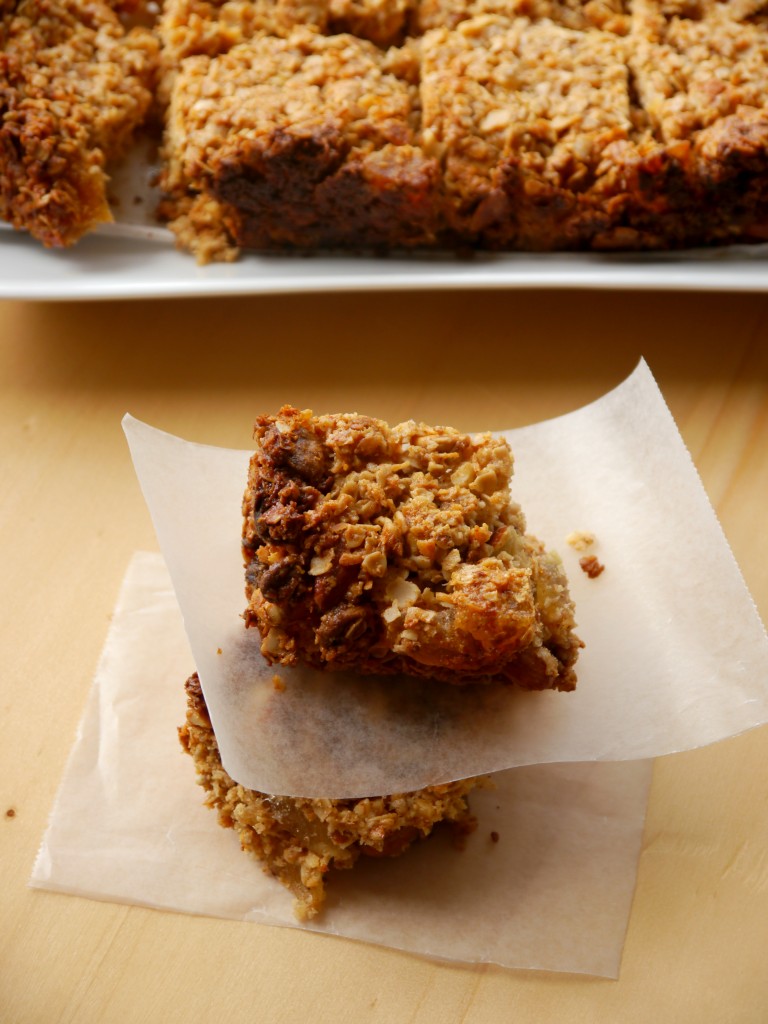 I wanted to make something to celebrate the summer lovin' in the air, and these tropical white chocolate coconut granola bars were the absolute perfect thing for our recent taste of summer. I used a base recipe from Smitten Kitchen and tropical-ized all the flavors, adding coconut flakes, diced dried mango and pineapple, and a bit of white chocolate. Homemade granola and granola bars are seriously some of my favorite foods in the world, and these are one of the best varieties I've ever had. Lightly sweet, hearty, and filled with tropical flavor, these bars are summer in yo mouth. The chunks of dried fruit, almonds, and white chocolate lend the perfect texture and crunch and I just can't say enough wonderful things about them!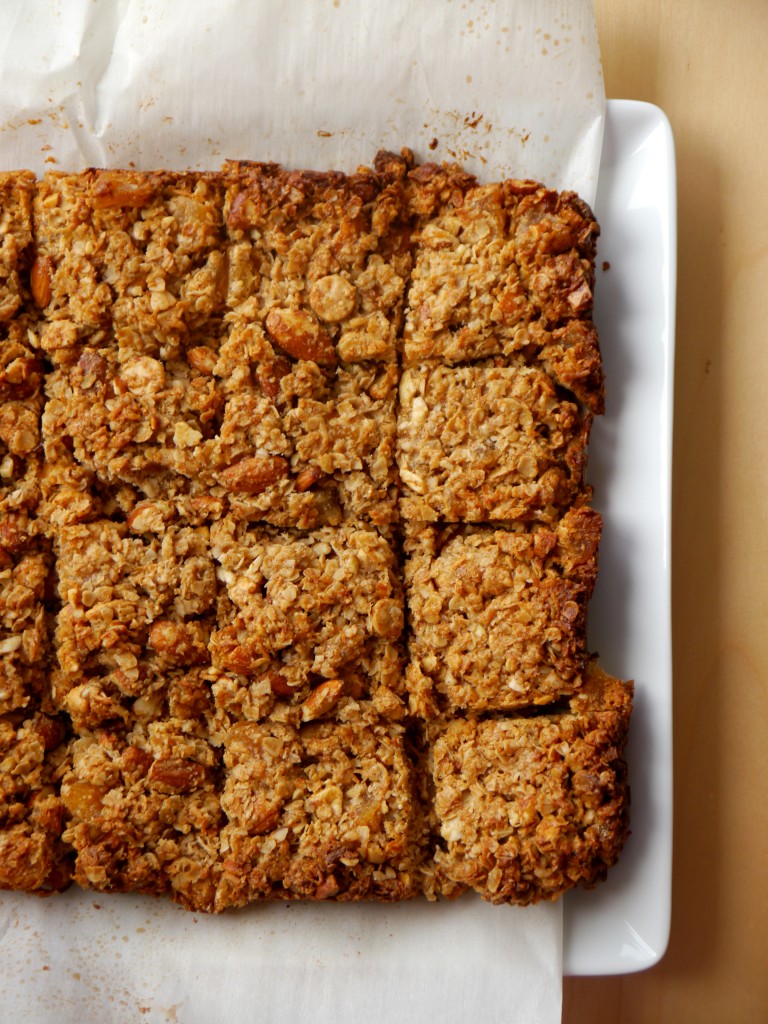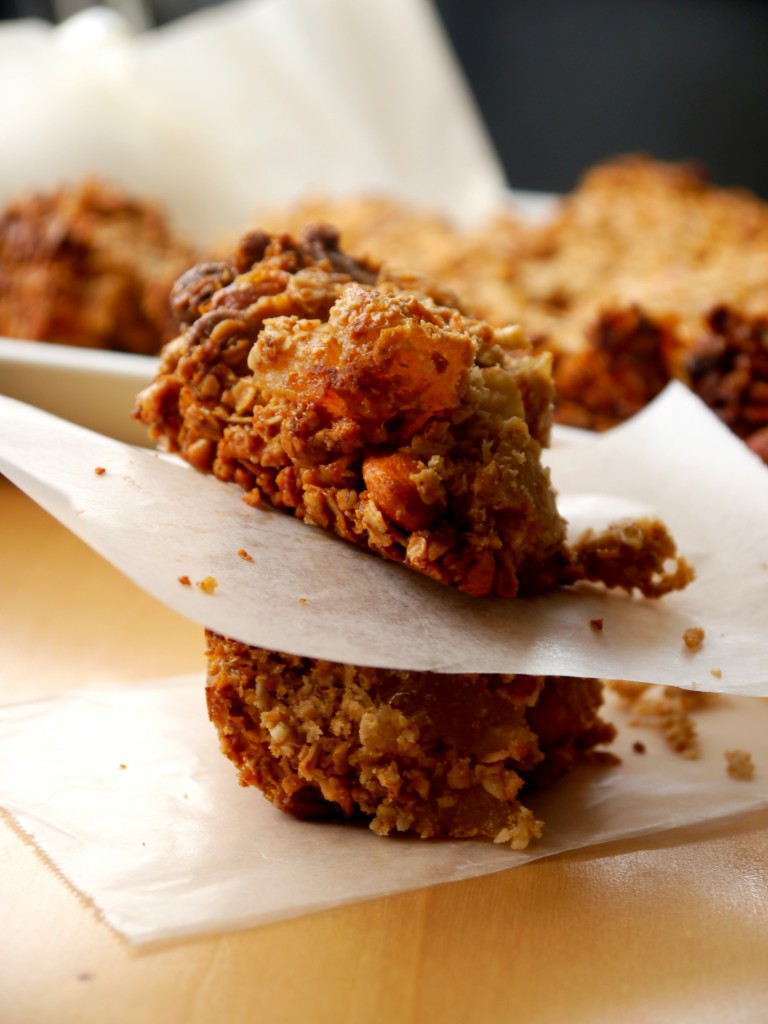 Fair warning: unless you couldn't tell by the pictures, these bars are SERIOUSLY crumbly. Like, plan on cooling/chilling for a few hours before consuming. I was fully warned about this in the recipe, but I was trying to catch some good lighting (and more importantly, I was starving) so I tried to cut them after only 45 minutes. This was definitely a mistake, as I now have more crumbly mess than solid granola bars (it was a miracle I even salvaged a few for the pictures) but whatever, it still tastes the same – and even easier for crumbling over plain Greek yogurt for my breakfasts this week! If you make them, just plan on allowing a little longer cooling time and you'll be fine.
Enjoy the summer-ish weather wherever you are, and if you weren't able to catch some rays today, these bars will certainly transport you somewhere where there's sand between your toes, a daiquiri in your hand, and palm trees a-swayin everywhere. What could be better?!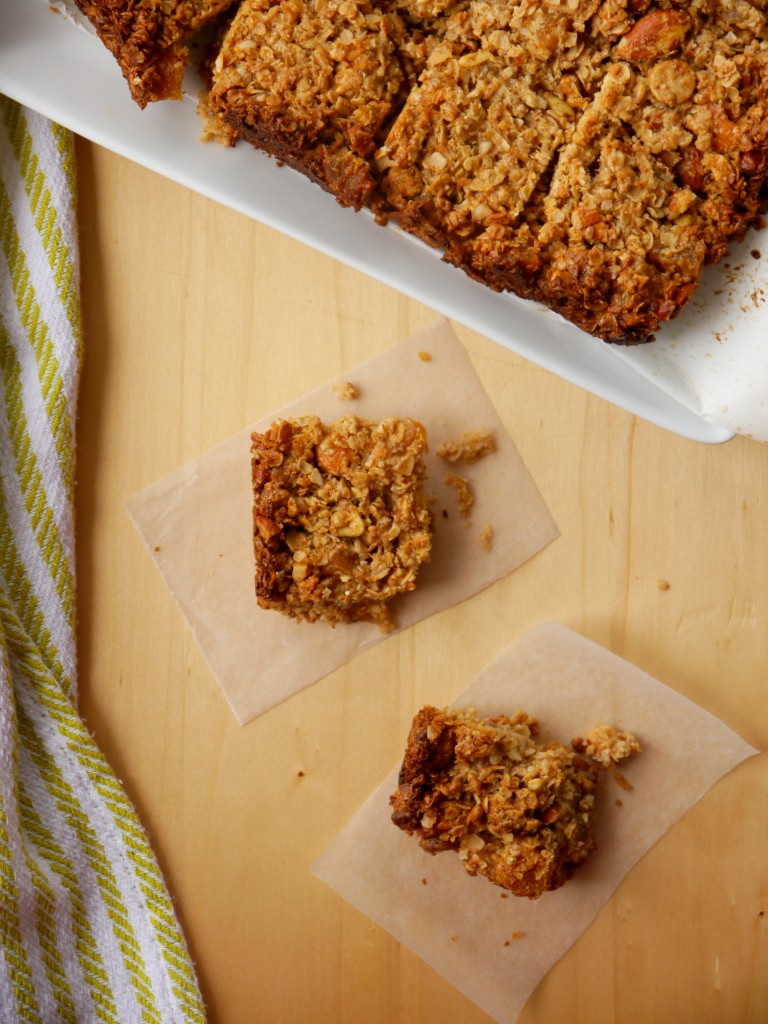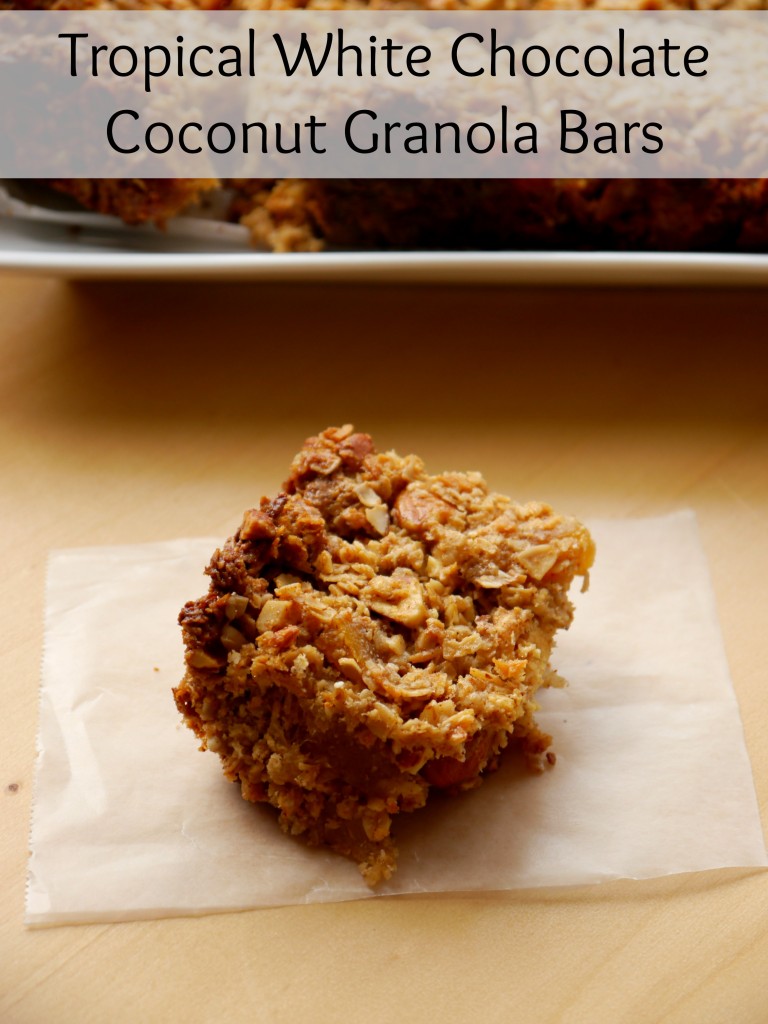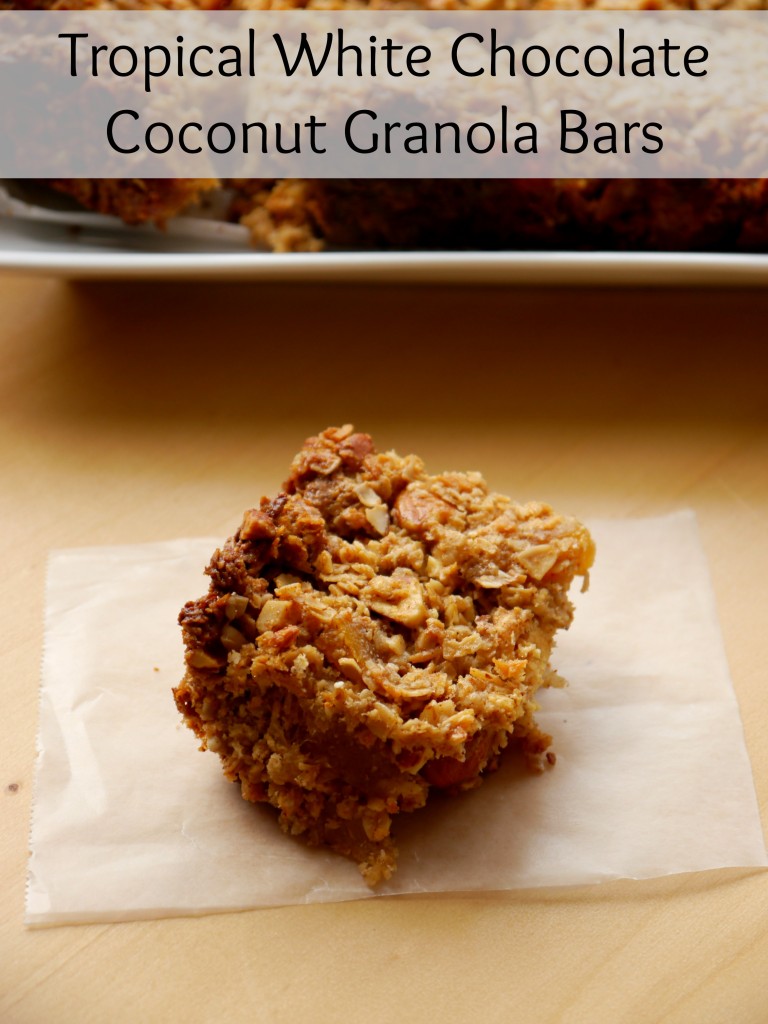 Tropical White Chocolate Coconut Granola Bars
2014-05-11 18:30:25
With dried mango and pineapple, coconut flakes, and white chocolate chips, these insanely delicious granola bars are bursting with tropical flavor!
Ingredients
1 2/3 cups quick rolled oats
1/3 cup packed brown sugar
1/3 cup oat flour (or process 1/3 cup oats in a food processor until finely ground)
½ tsp. salt
¼ tsp. ground cinnamon
½ cup chopped dried mango
½ cup chopped dried pineapple
1 cup whole unsalted almonds, pulsed a few times in a food processor
½ cup unsweetened coconut flakes
½ cup white chocolate chips
1/3 cup almond butter (can substitute peanut butter or whatever your favorite kind of nut butter is)
1 tsp. vanilla
6 tbsp. melted butter
¼ cup honey
2 tbsp. light corn syrup
1 tbsp. water
Instructions
Preheat your oven to 350°F. Line an 8x8 pan with parchment paper and spray lightly with cooking spray.
Mix together all the dry ingredients (quick oats through white chocolate chips) in a large bowl. In a separate medium bowl, combine the almond butter, vanilla, butter, honey, light corn syrup, and water; stir until combined. Drizzle the wet ingredients over the dry ingredients and stir until well-combined with a rubber spatula. Spread the mixture in the prepared pan and press in as firmly as possible.
Bake for 30-45 minutes until the bars are lightly browned around the edges and the top. The bars will still seem soft.
Allow the bars to cool COMPLETELY on the counter (after about a half hour you can take them out of the pan to speed up the cooling process). Then refrigerate for about 30 minutes before cutting into 12-16 pieces.
Stack the bars between layers of wax paper in an airtight container on the counter, or, if it's quite hot in your kitchen like it tends to be in mine, in the fridge. The recipe says these can be also be frozen but they didn't hang around long enough in our house!
Adapted from Smitten Kitchen
My Bacon-Wrapped Life http://www.mybaconwrappedlife.com/
Looking for more granola goodness?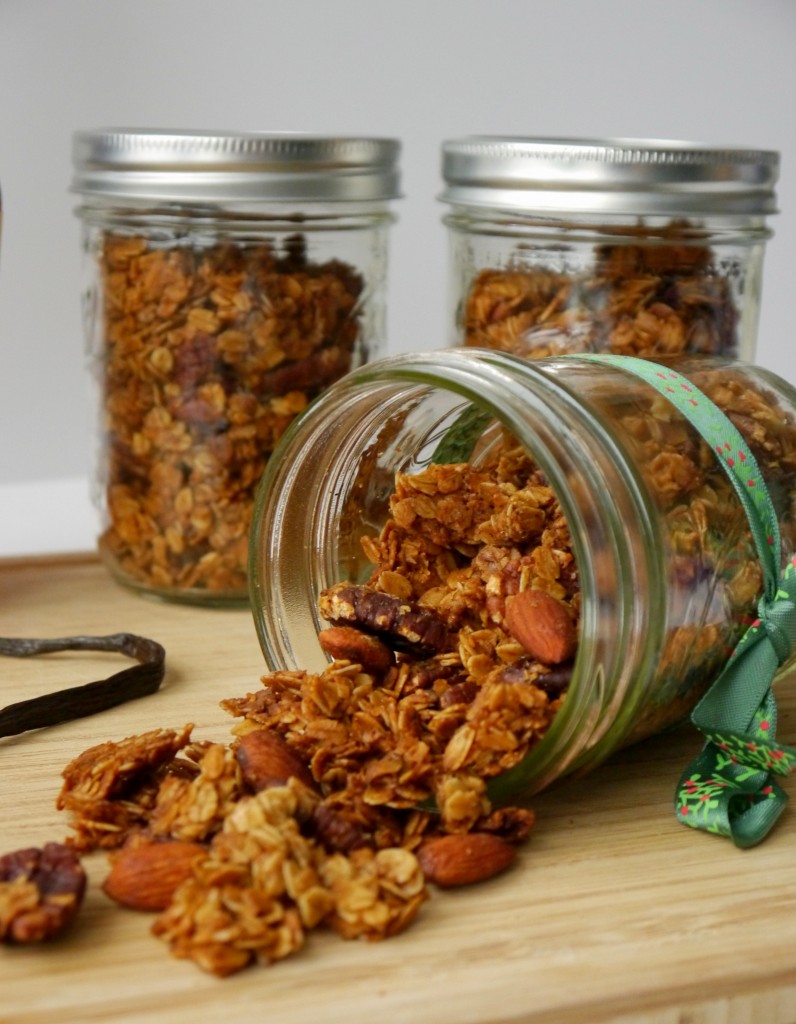 Browned Butter Bourbon Granola