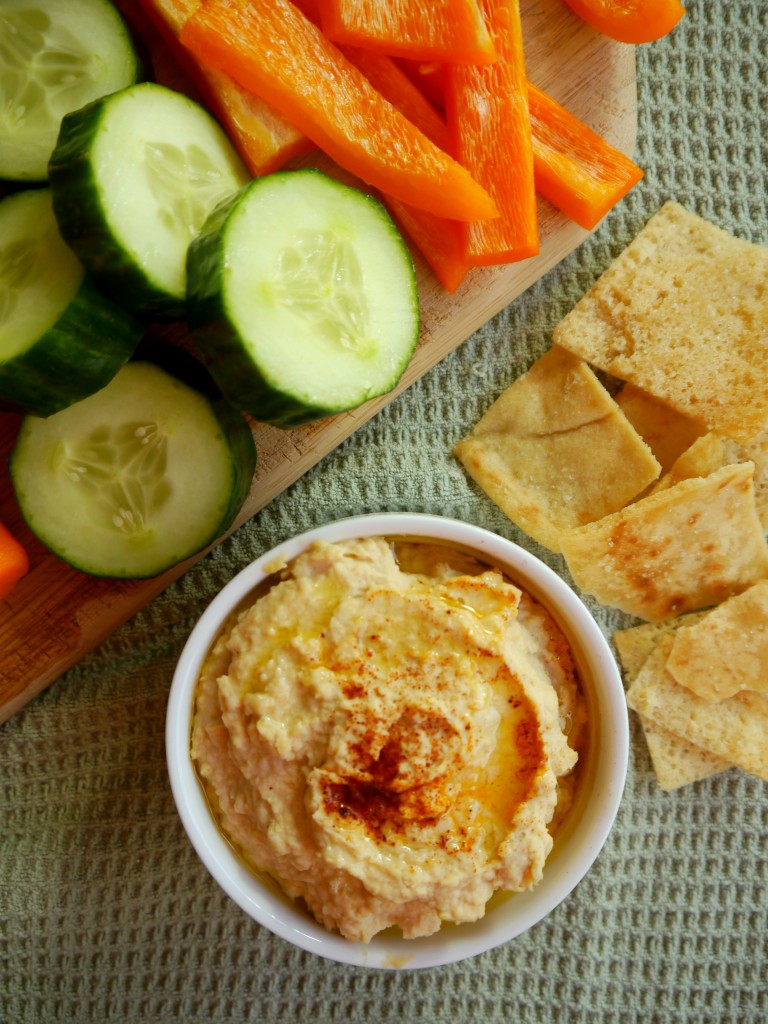 New Year's Eve is tomorrow, and in honor of the pending holiday, I thought I'd make a quick, easy, and fabulous party dip. I'm not going to lie – I'm totally a stay-at-home New Year's Eve-er. The idea of paying $150 for the "privilege" of spending the evening surrounded by sweaty, drunk people at a random bar (not to mention having to keep my heels on ALL NIGHT) is definitely not my idea of a good time.
You know what totally IS my idea of a good time? Celebrating in a cozy house or apartment with family and friends, eating teensy tiny party foods and decadent dips, and drinking champagne with my shoes off. Done this way, I think NYE is actually pretty awesome. Fresh starts, good food, people you love, and party poppers?! Ain't nothing wrong with that.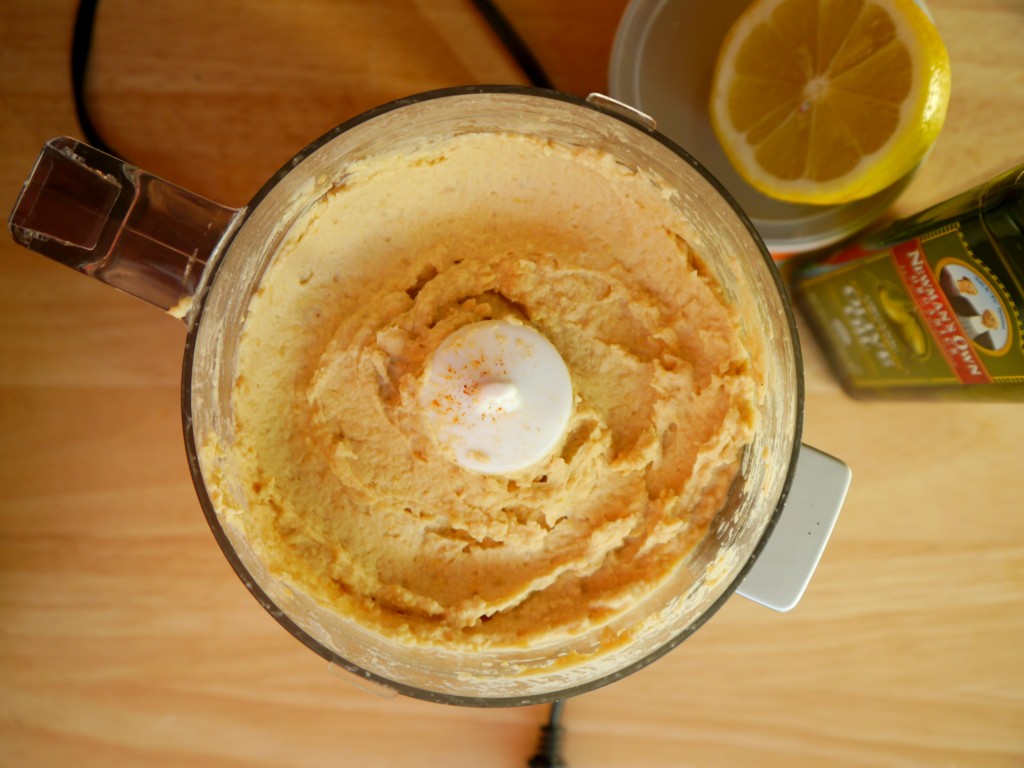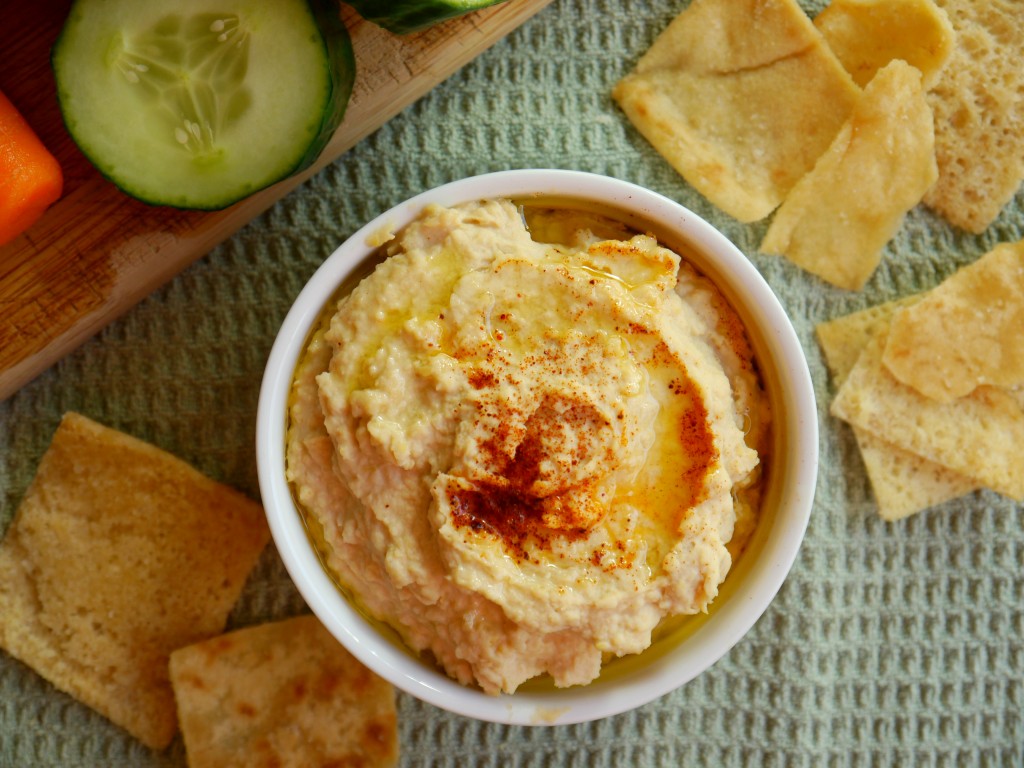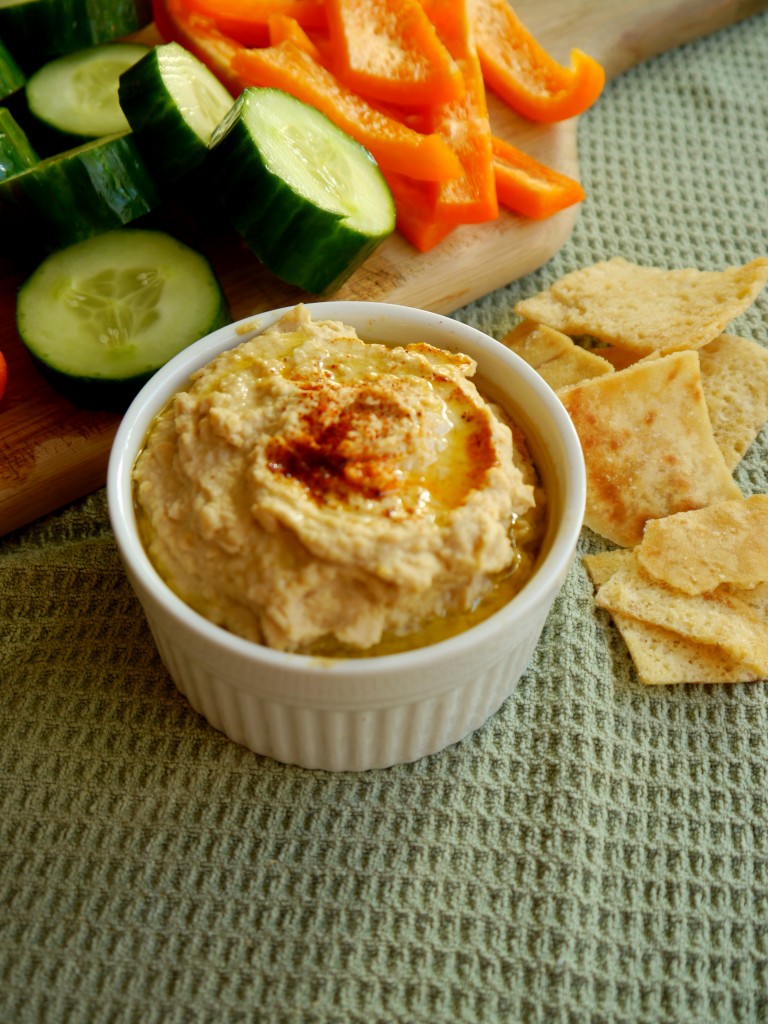 Hummus is one of my favorite foods in the world – Brad and I go through at least one container a week, sometimes two. And although store-bought is perfectly (and deliciously) acceptable most days of the year, there is just nothing like the smooth consistency of homemade hummus, drizzled with olive oil and sprinkled with some smoky paprika. So to celebrate one of the biggest dip/finger food holidays of the year, I whipped up this super simple but incredibly delicious homemade version. This hummus is the perfect thing to bust out for a party – it's smooth and rich with a deep sesame tahini flavor, and it can be our little secret that it only takes 5 MINUTES. Yes, 5 minute hummus, for real. You can thank me later, when everyone at your party is like DAYUM at your culinary skills and only you know that this dip came together in the time it took your curling iron to heat up.
I hope everyone has a wonderful night of champagne toasts, New Year's Resolutions, and sending 2013 out with a bang in whatever way that makes you happy. I can't wait to see what 2014 will bring!
PS – looking for other appetizer ideas? Bacon-wrapped dates or chicken and sun-dried tomato meatballs would also be perfect additions to the party table!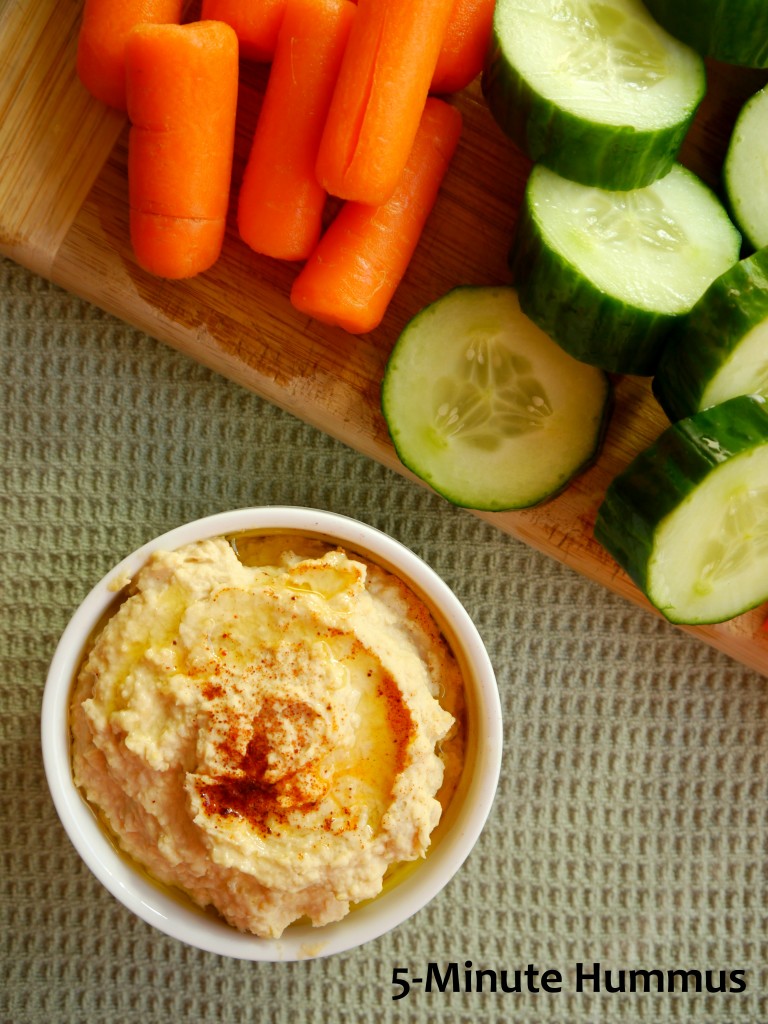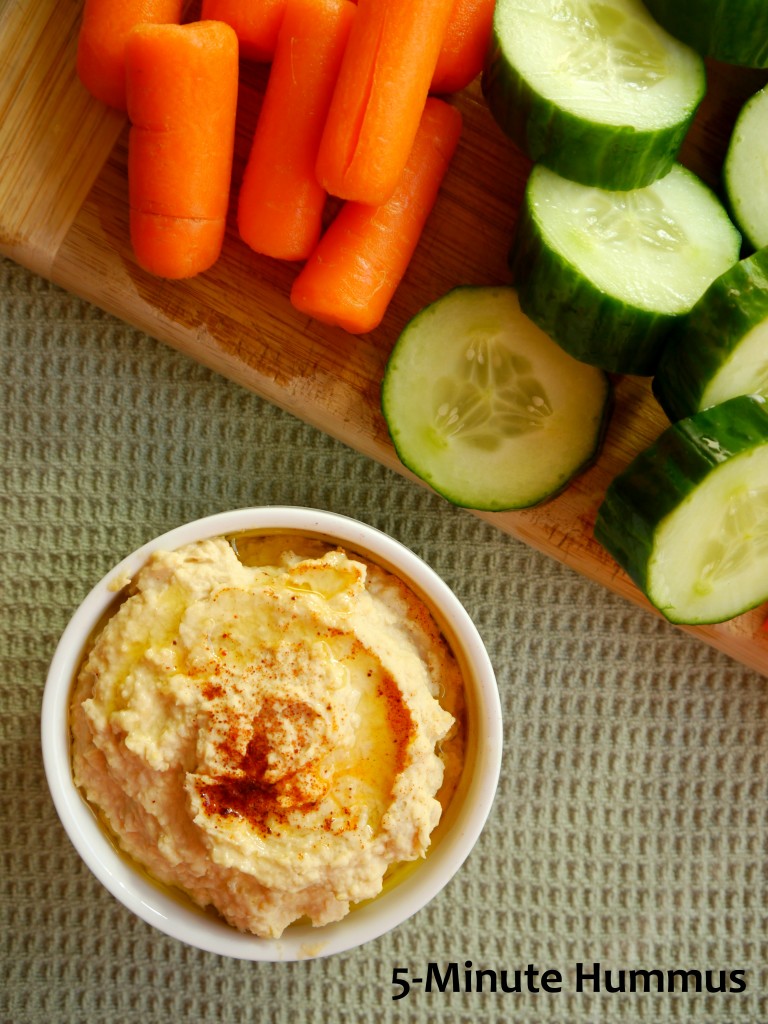 5-Minute Hummus
2013-12-30 16:46:24
Serves 6
A quick, easy, healthy, and absolutely delicious homemade hummus that makes the perfect party food!
Ingredients
One (15-oz) can chickpeas, drained, ¼ cup of liquid reserved
1 garlic clove, crushed
1 tbsp fresh lemon juice
¼ cup tahini
2 tbsp Extra-Virgin Olive Oil, plus more for drizzling
Pinch of smoked paprika
Kosher salt, to taste
Instructions
In a food processor, combine the chickpeas, garlic, lemon juice, tahini, and about 2 tbsp. of the chickpea liquid. Puree the mixture until it is the consistency of a chunky paste. Scrape down the sides of the bowl, add the olive oil and a pinch of paprika, and puree again until smooth. If desired, add the remainder of the chickpea liquid to reach desired consistency and puree to blend. Season the hummus with kosher salt to taste, drizzle with olive oil, and add another pinch of paprika on top. Serve with pita bread, pita chips, and fresh veggies.
Adapted from Food & Wine
My Bacon-Wrapped Life http://www.mybaconwrappedlife.com/