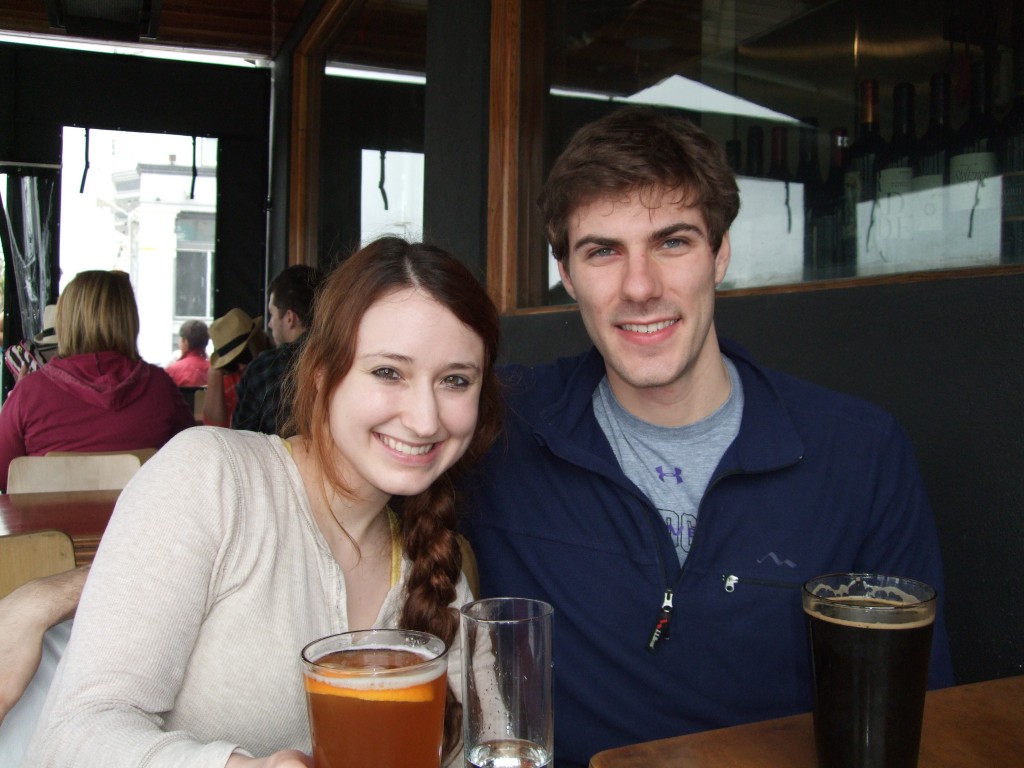 Hello! My name is Megan, and this site is simply a collection of food I have made and loved. I live in Oakland, CA with my husband in a teensy tiny apartment with a teensy tiny kitchen that churns out a lot of food (and the occasional fire alarm cooking incident). I love food that is simple, unfussy, soulful…and a little sassy. My favorite things include BACON (clearly), dark chocolate and sea salt, fancy sushi, un-fancy pizza, dangerously high alcohol craft beers, pumpkin pie, hummus, bourbon, and freshly baked bread of any kind.
I love being in the kitchen, but I also work a full-time job to pay "da billz." I generally need quick, easy, (usually) healthy, and delicious meals for weeknights, but I absolutely love spending time on more involved cooking and baking endeavors on weekends. Here, you'll find a mix of both quick weeknight dinners and fun weekend indulgences – a snapshot, I'd like to think, of my real life (and hopefully yours too!). I hope you enjoy following my adventures in baking, cooking, and trying fabulous restaurants wherever I go. Please don't hesitate to comment/ask questions/say hi anytime!
You can follow me on Instagram, Pinterest, or Twitter. And if you like my photography, please check out my galleries on Foodgawker, Tastespotting, and Healthy Aperture!