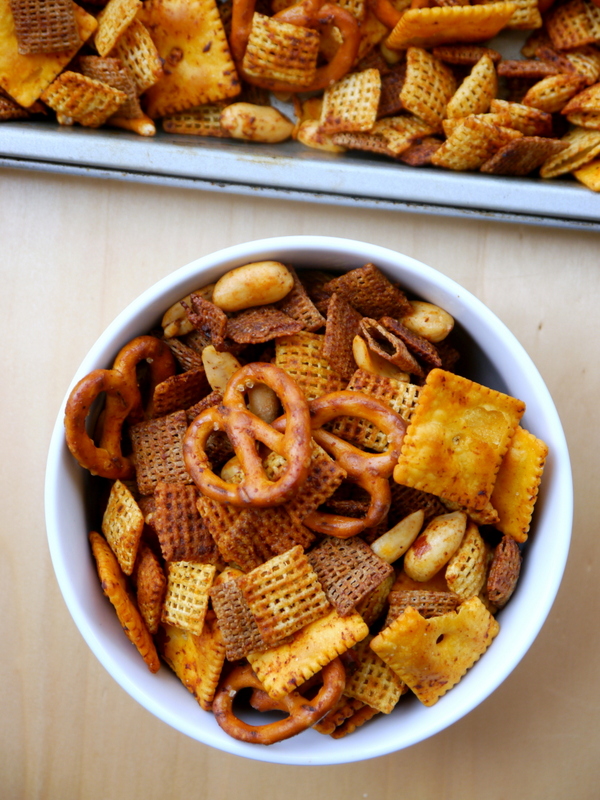 When you think about it, summer is really all about the SNACKS. There's barbeques, picnics, pool-side munchin', long road trips…the list of prime snacking opportunities goes on and on. When you're laying out on a towel workin' on your tan or playing beach volleyball all day, you're not trying to sit down and order a giant steak. You're trying to eat a million snacks and call it a day! I'm a major proponent of snacking all year around, but summer activities especially require some seriously delicious munchies.
This year, I wanted to elevate some of the snacks I usually buy at the grocery store because, let's be real, homemade is pretty much always worth it. This spicy Chex Mix made with a hefty dose of Sriracha is a prime example of the magic that happens when you make something in your own kitchen instead of buying it in a bag. It seriously should not even share the same name with the pre-packaged stuff, because it tastes so incredibly different – so much more flavor and texture, and no sketchy preservatives or weird ingredients.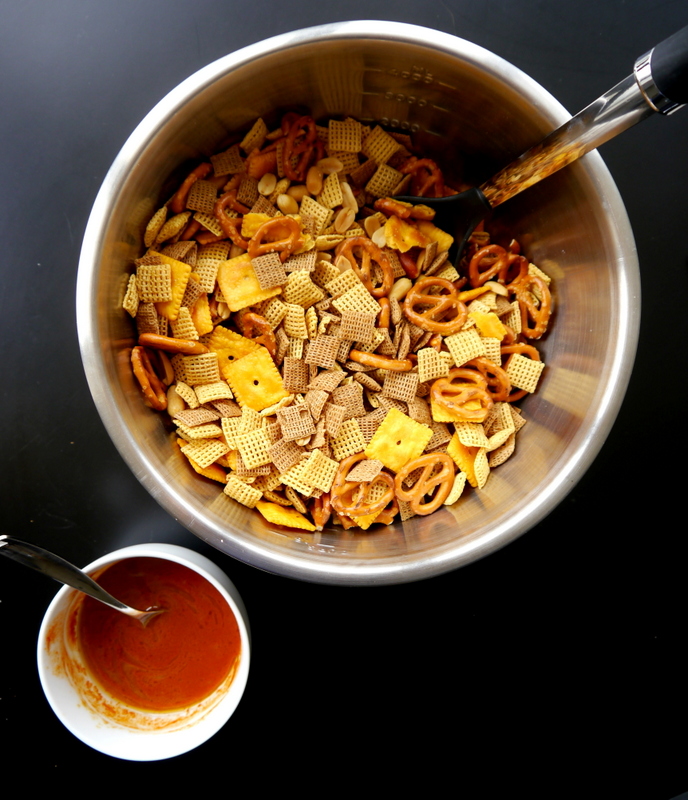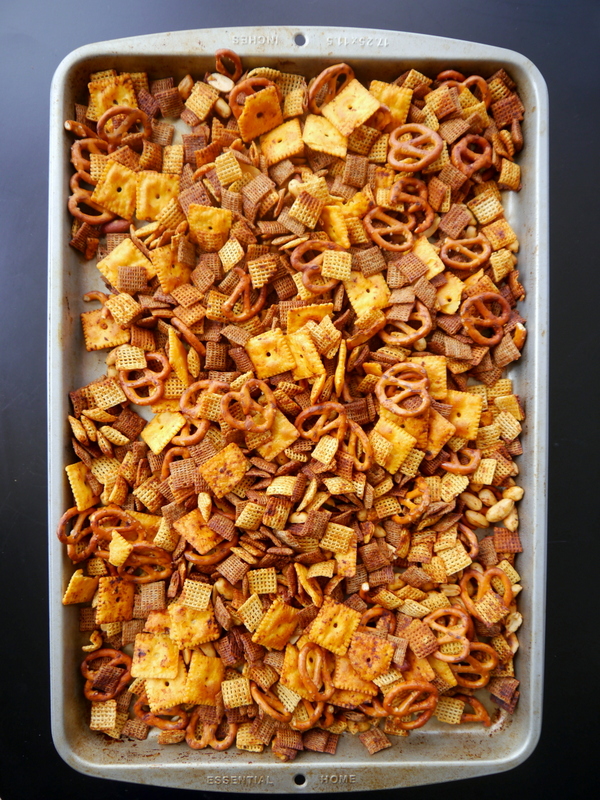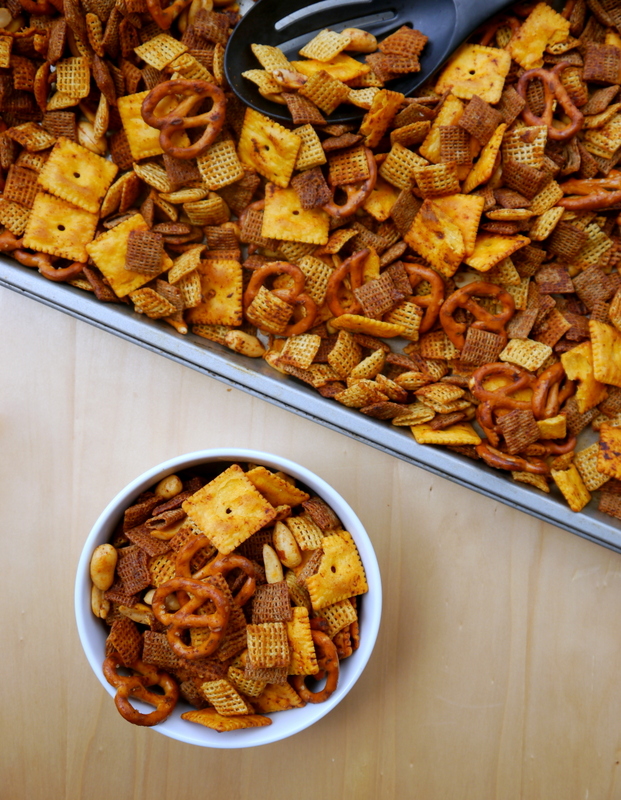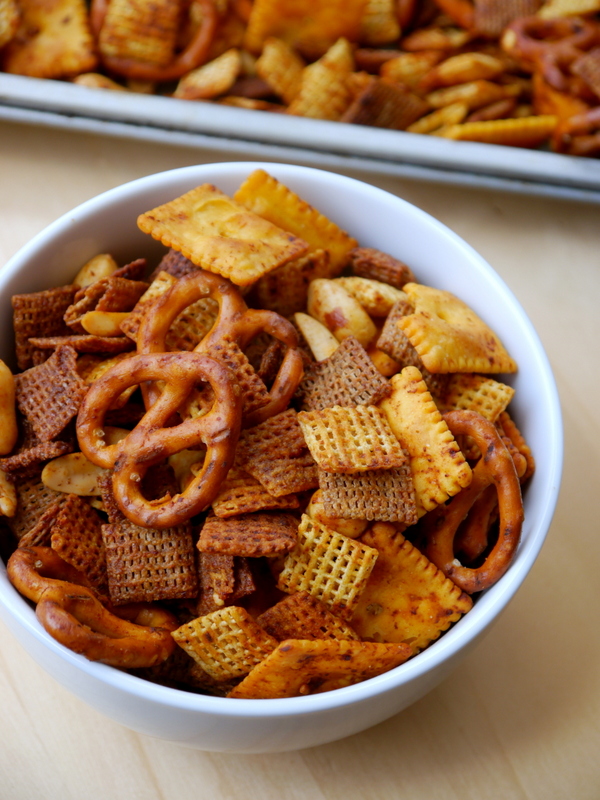 This spicy Sriracha Chex Mix is seriously incredible – it's spicy and salty without being overpowering, and there's major textural variety from the cereal, Cheez-its, pretzels, and peanuts. It's insanely addicting and dangerously easy to make – give yourself 10 minutes to put it together and an hour in the oven and you have a delicious homemade snack ready to go!
Bring this spicy Sriracha Chex Mix to your next summer barbeque/pool-side lounge session and everyone will seriously love you. And also hate you, because they're trying to look good in their bikinis and you're making it hard by bringing a giant bowl of the most addictive snack that ever existed. But mostly love you.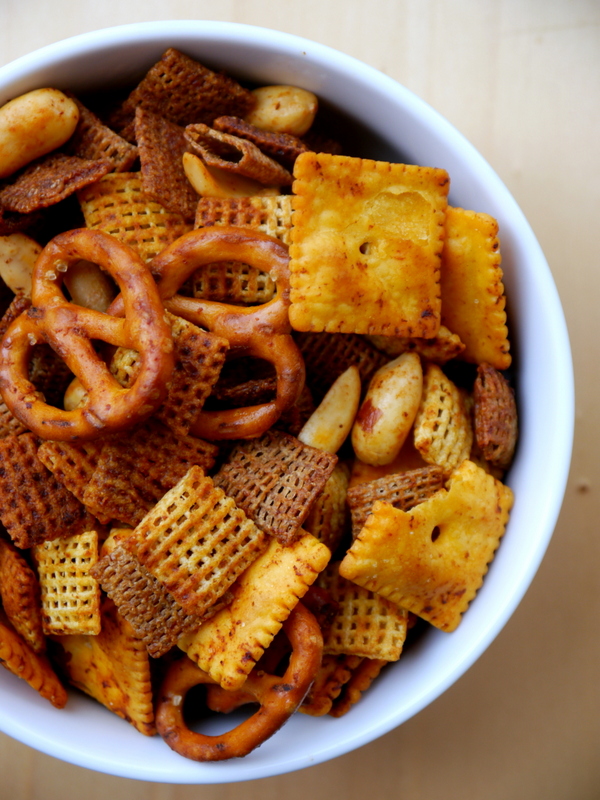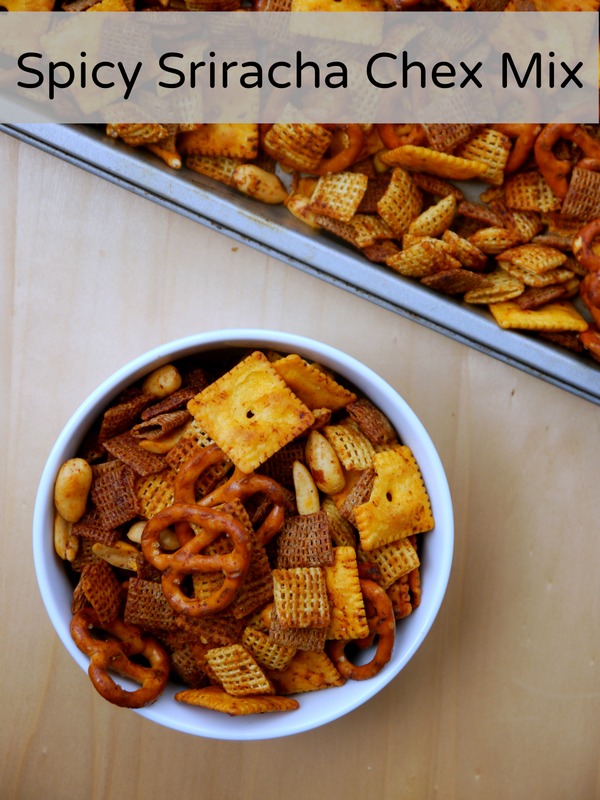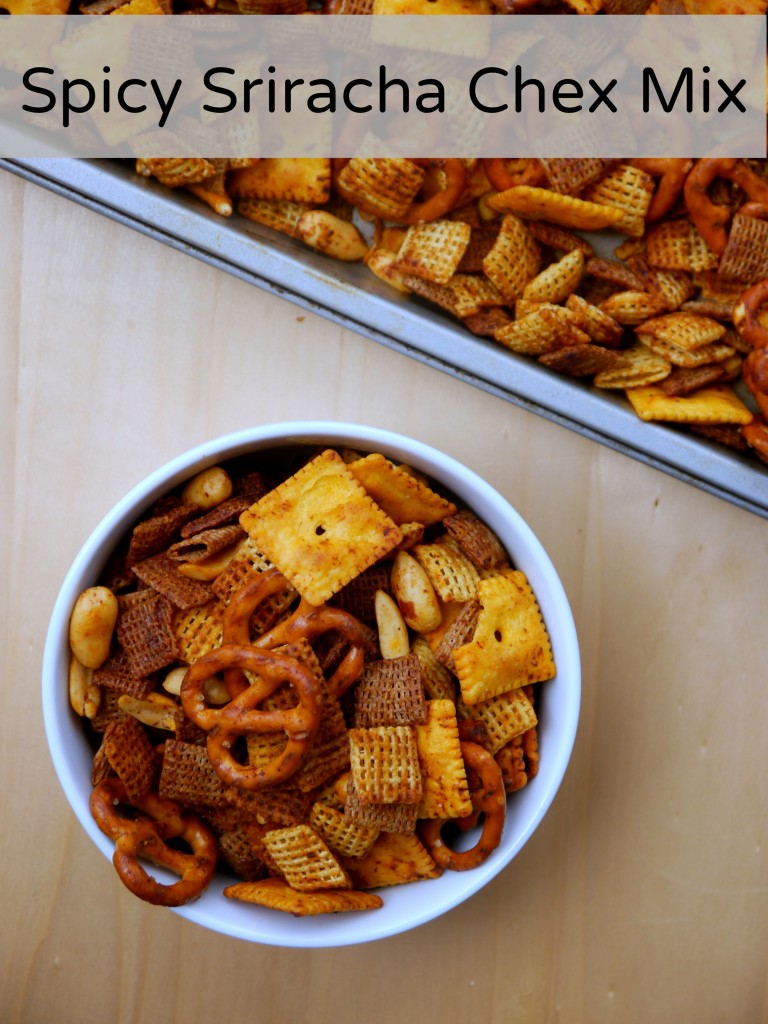 Spicy Sriracha Chex Mix
2014-06-01 16:42:06
Serves 10
This Sriracha chex mix is insanely addicting - salty, spicy, and perfectly crunchy. You won't be able to stop eating it!
Ingredients
6 cups mixed Chex cereal (I used half Wheat Chex and half Corn Chex)
1 ½ cups Cheez-Its, or other cheddar-flavored crackers
1 ½ cups pretzels
1 cup peanuts
4 tbsp. unsalted butter
¼ cup Sriracha
2 tbsp. soy sauce
1 tsp. grated ginger (or powdered ginger)
1 tsp. grated garlic (or garlic powder)
Instructions
Preheat your oven to 250°F.
Mix the Chex, Cheez-Its, pretzels, and peanuts in a large bowl. In a small microwave-safe bowl, combine the butter, Sriracha, soy sauce, ginger, and garlic. Microwave the mixture in 15-second intervals until the butter is melted. Stir to combine.
Spread the mixture evenly over a large rimmed baking sheet. Bake for an hour, stirring every 15 minutes, until the Chex Mix is crunchy. Allow to cool. Once cool, store in an airtight container.
Adapted from Tablespoon

My Bacon-Wrapped Life http://www.mybaconwrappedlife.com/

P.S. Here's a great tutorial on how to grate ginger.

Looking for more awesome summer snacks?