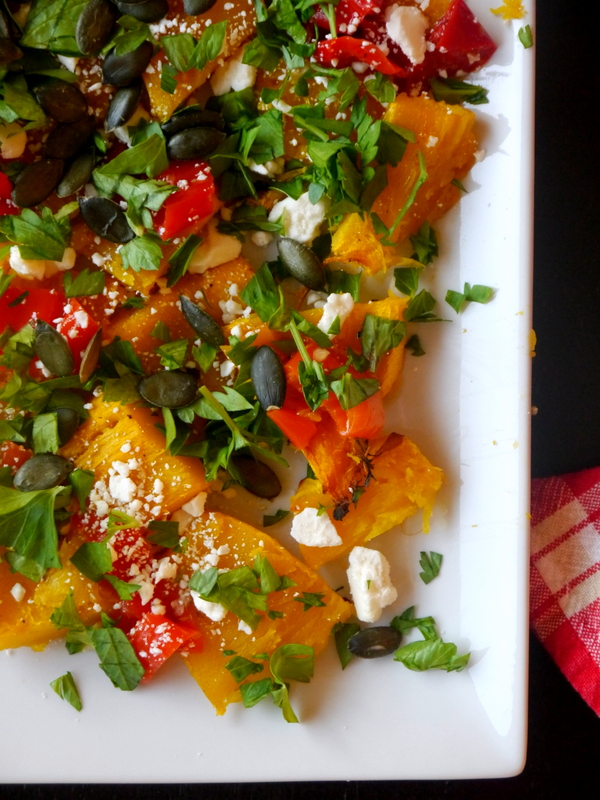 Can someone please explain to me how we're almost halfway through November?! Time has been flying and Thanksgiving has completely crept up on me this year. It's my absolute favorite holiday and I am counting down the days until lots of fam time and pumpkin pie!
Speaking of pumpkin, I'm popping in real quick with a non-traditional idea for your Thanskgiving (or Friendsgiving) feast: spicy roasted pumpkin with feta. This recipe is a tribute to one of my favorite unexpected things about Australia that we discovered on our honeymoon last year – all of the savory pumpkin! Here in the U.S., I pretty much exclusively see pumpkin in sweet dishes, but in Australia, it was on menus everywhere roasted as a delicious side dish and I completely fell in love. It was summer when we were there, so it definitely felt a little weird eating so much pumpkin, but I loved it and couldn't resist ordering it pretty much whenever I saw it on the menu. It's really just a less sweet squash, perfect for a cozy seasonal side that's packed with flavor and a little unexpected.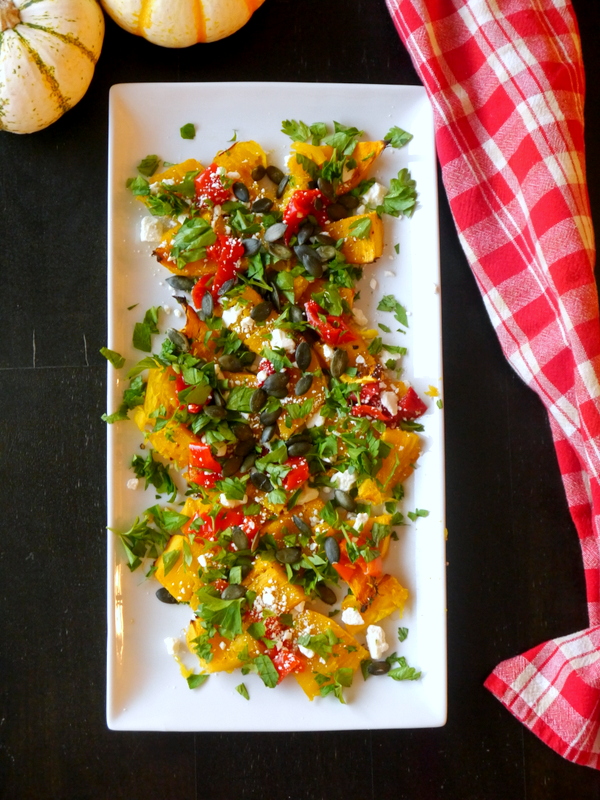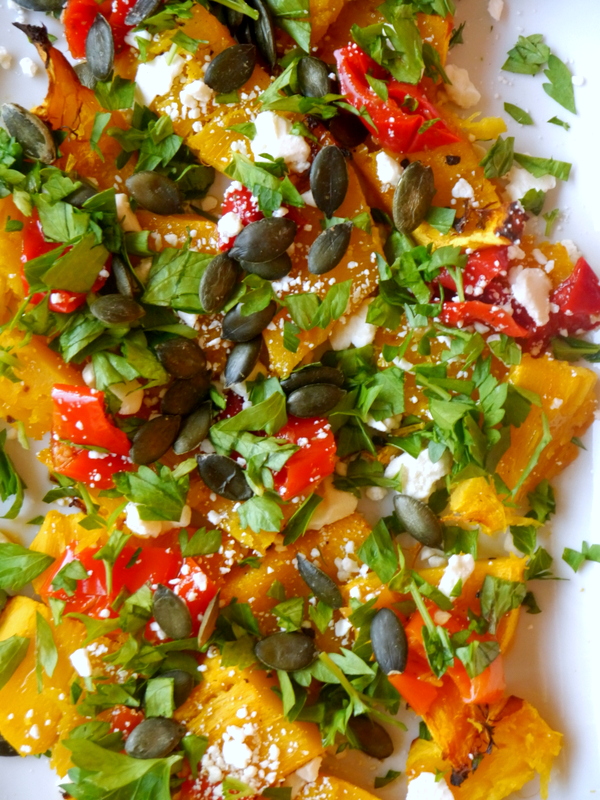 This spicy roasted pumpkin with feta starts with cutting a small pumpkin into wedges, simply roasting it, then removing the skin – you want a small sugar or pie pumpkin for this, not a giant Halloween pumpkin. Then we top the roasted pumpkin with spicy Calabrian chiles, feta cheese, parsley, and pumpkin seeds for crunch. The result is a side dish that is totally filled with flavor and texture – spicy, tangy, fresh, and crunchy. We absolutely loved this dish – if you're feeling like getting creative this year with the pumpkin, you have to give this combo a try. I am now #TeamSavory for pumpkin forever!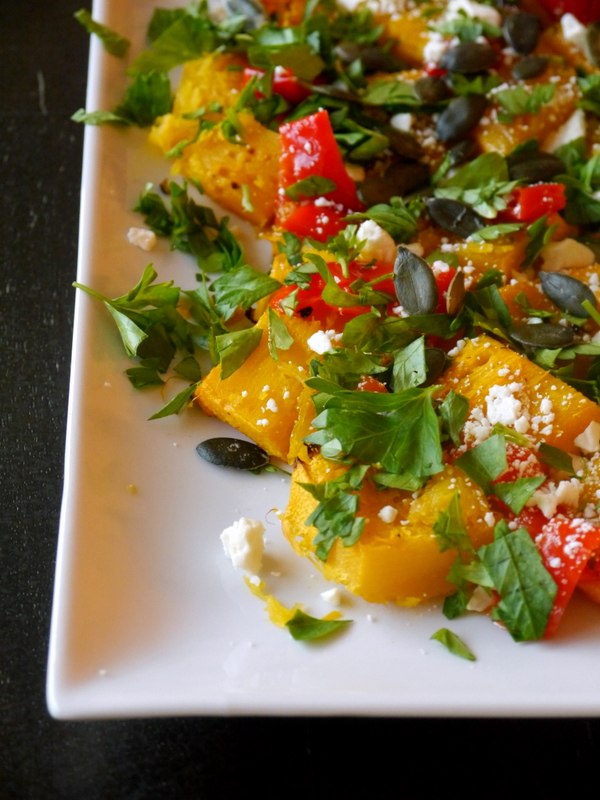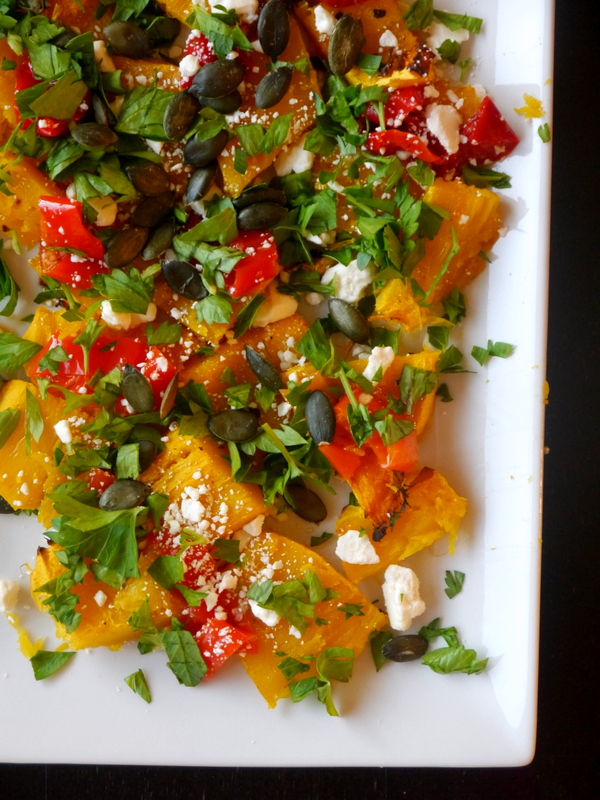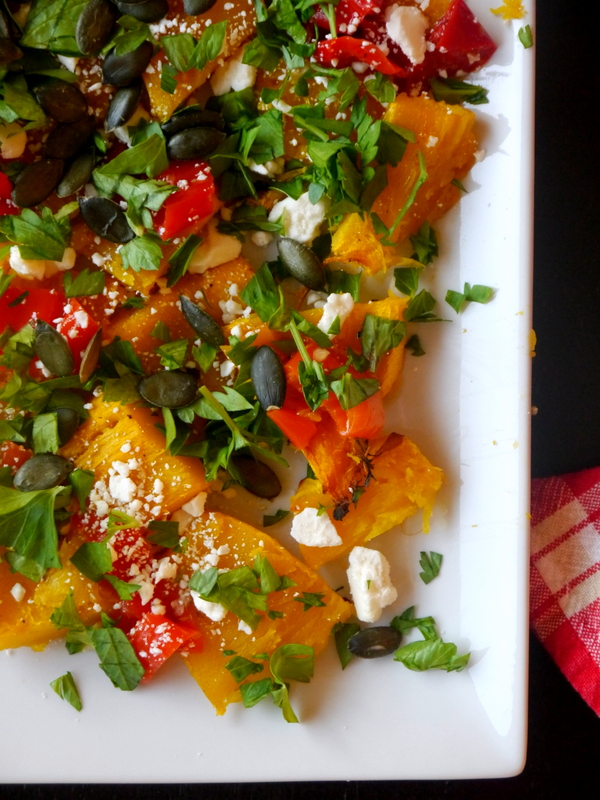 Spicy Roasted Pumpkin with Feta
2017-11-11 16:37:02
Serves 4
Pumpkin goes savory in this fantastic side dish - it's roasted and topped with spicy Calabrian chiles, tangy feta cheese, crunchy pumpkin seeds, and fresh parsley!
Ingredients
1 small pumpkin (2-3 pounds)
1-2 tbsp. olive oil
Kosher salt and fresh cracked black pepper, to taste
2-3 tbsp. jarred Calabrian chili peppers in oil (depending on how spicy you like it)
¼ cup feta cheese
¼ cup chopped Italian parsley
¼ cup roasted pumpkin seeds
Instructions
Preheat your oven to 400°F and line a large baking sheet with foil. Cut the stem and base off the pumpkin, then slice it down the middle. Remove the seeds (set aside for roasting if you'd like!) then cut each half into wedges about 2 inches wide. Place on the prepared baking sheet and drizzle with olive oil and sprinkle with kosher salt and black pepper. Roast for 35-40 minutes, until the flesh pierces easily with a fork. Allow to cool slightly, then cut off the skin and dice the wedges into bite-sized pieces.
Transfer to a serving platter and top with the Calabrian chiles, feta, parsley, and pumpkin seeds. Serve warm!
Notes
I love Calabrian chiles and buy them jarred in oil at our farmer's market in Oakland. It looks like you can also buy them on Amazon! However, if you don't have them on hand, you can substitute regular red chiles (just remove the seeds if you don't want it too spicy).
Pumpkin roasting method adapted from The Kitchn: http://www.thekitchn.com/how-to-roast-a-pumpkin-224473.
My Bacon-Wrapped Life http://www.mybaconwrappedlife.com/
Looking for more non-traditional Thanksgiving side ideas?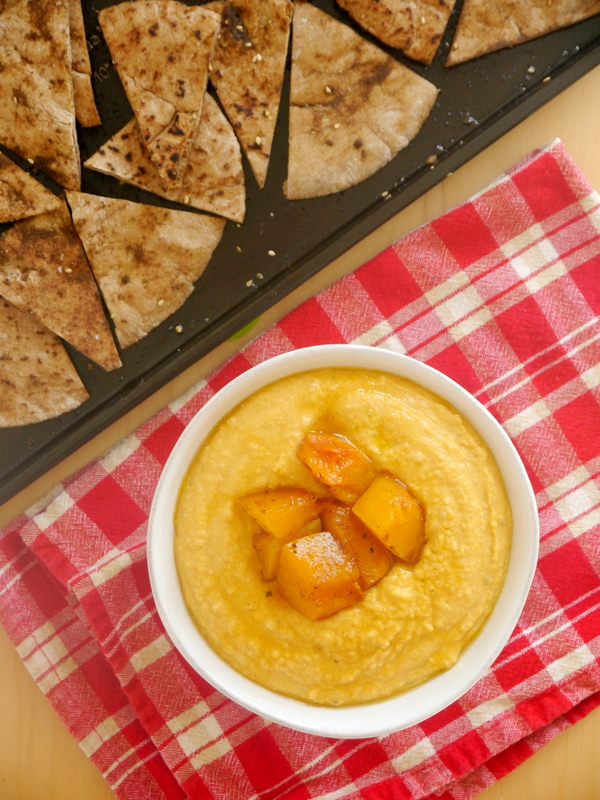 Roasted Butternut Squash Hummus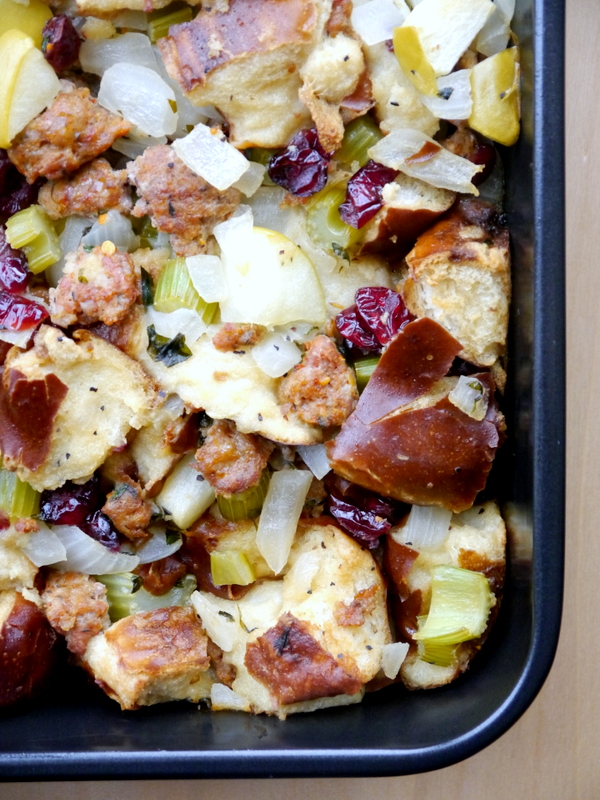 Sausage and Apple Pretzel Bread Stuffing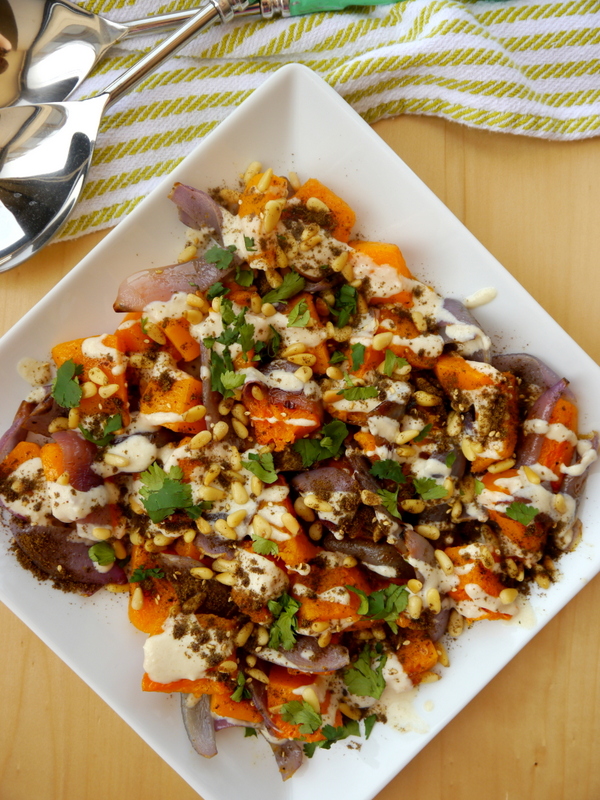 Roasted Butternut Squash with Tahini, Pine Nuts, and Za'atar