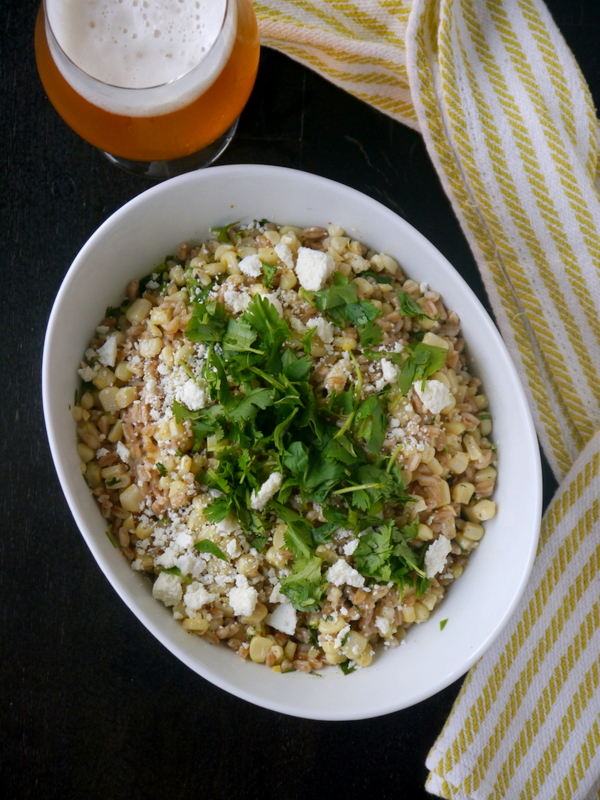 How is it that summer is almost over?! I feel like summer always flies by, but this year has taken the cake for me – between lots of friend visits, quick jaunts north to wine country and south to LA, and an extra-hectic work schedule, I feel like I've barely blinked and September is almost upon us.
"Summer" in the Bay Area pretty much means nothing in terms of weather, but I absolutely still use the season to take advantage of the extra-special produce: corn, tomatoes, basil, peaches, berries, oh my! When I was thinking about just the right recipe to celebrate the quickly fading summer months, this elote farro salad struck me as just the thing.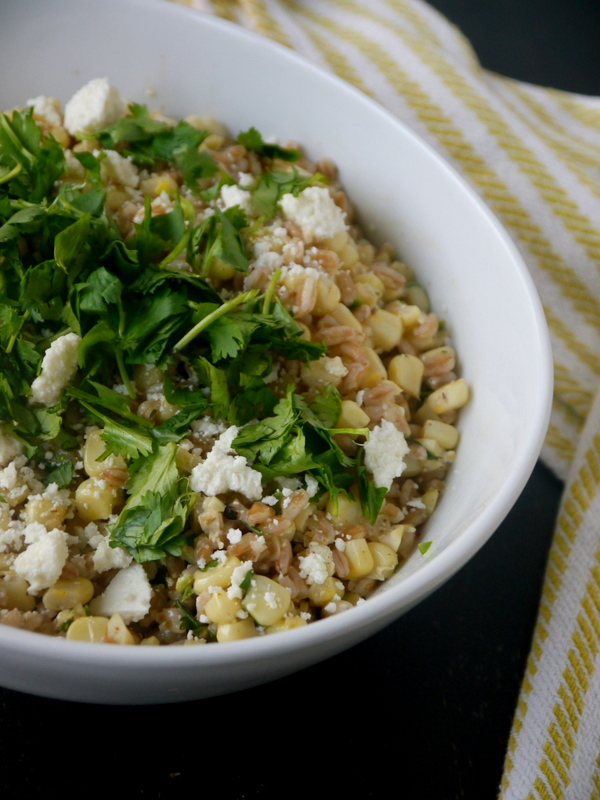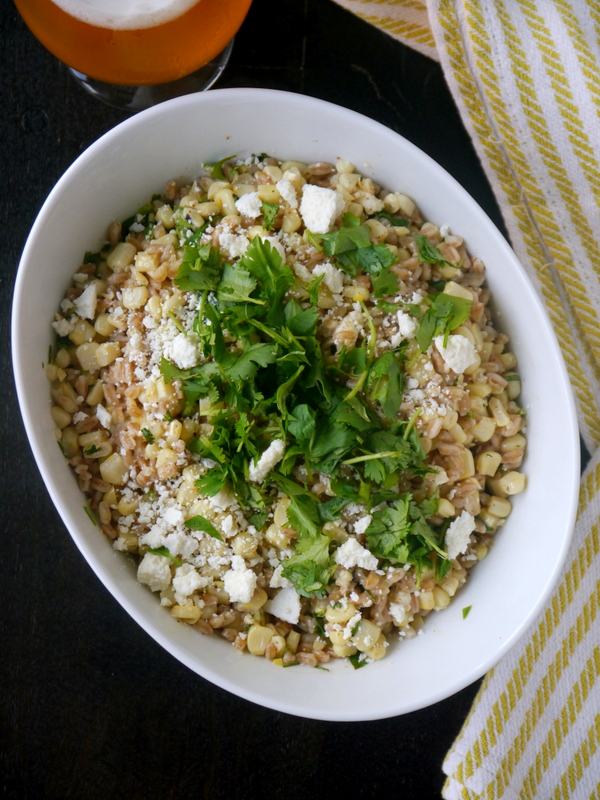 This salad is exactly what I crave in the summer months – fresh, delicious ingredients highlighted simply in just the right way. The elote flavor combination is SO good: corn, cotija cheese, cilantro, jalapeno, lime, and a little bit of spiced up mayo (but not too much for this mayo-hater). It's light and fresh but totally complex at the same time. Tossing the elote with farro adds just a little heft and makes this pretty much a meal in itself – and in perfect-easy-summer-meal fashion, it can be served either warm, at room temperature, or chilled and tastes delicious no matter what! We ate this as a side with flank steak and it was the absolute perfect way to end a (chilly) SF summer weekend.
Cheers to the last few weeks! Enjoy!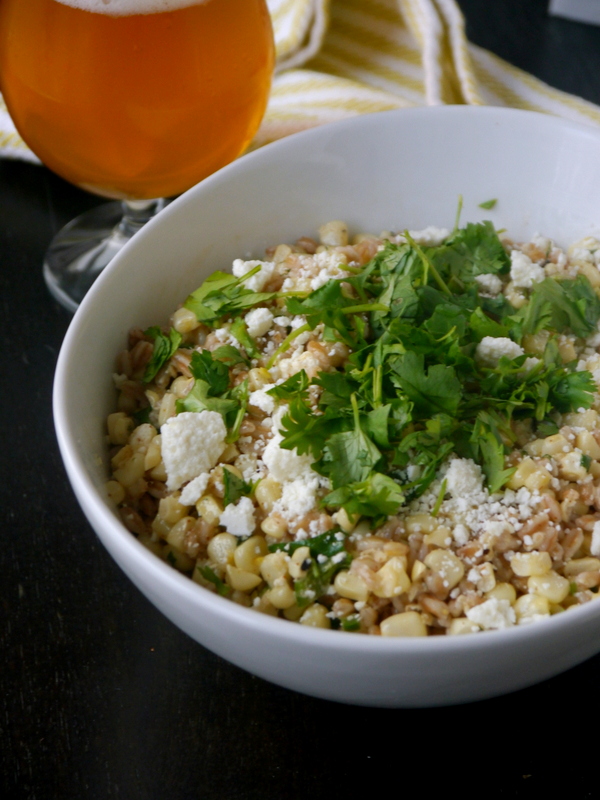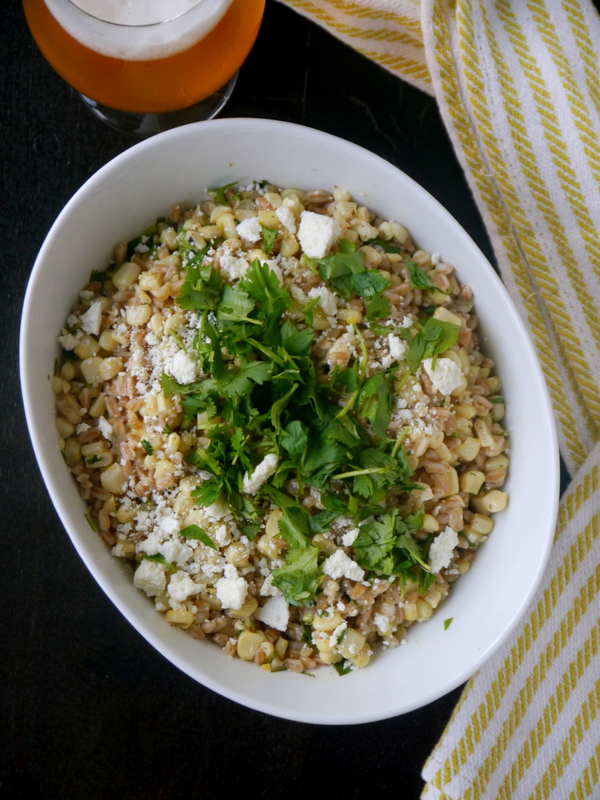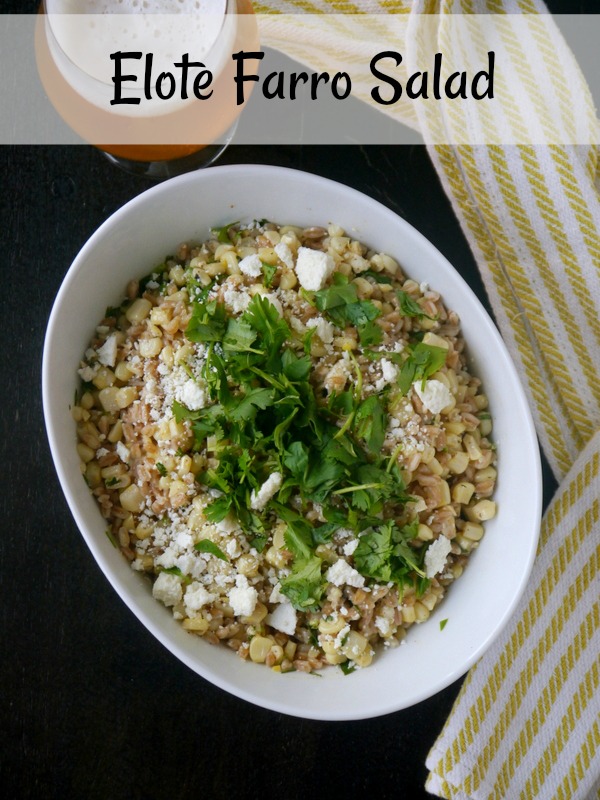 Elote Farro Salad
2017-08-20 13:37:48
Serves 4
This farro salad takes all of the incredible flavors of Mexican street corn and turns it into a hearty side or vegetarian main dish! Simple, easy summer cooking at its best.
Ingredients
1 cup semi-pearled farro, rinsed and drained
1 tbsp. olive oil
2 cups fresh corn (from about 3 ears)
Kosher salt + fresh cracked black pepper
1 garlic clove, minced
1 jalapeno, seeded and minced
2 tbsp. mayonnaise
2 tbsp. cotija cheese, plus extra for garnish
Big handful cilantro, thick stems removed, roughly chopped
1 tsp. chili powder
Juice from 1 lime
Instructions
Cook farro according to package directions. Drain and set aside.
Add olive oil to a large skillet. When hot, add in the corn kernels. Season with kosher salt and black pepper. Sauté until toasty, about 15 minutes. Add in the garlic and sauté for another minute. Turn off the heat and transfer to a large serving bowl. Add in the jalapeno, mayonnaise, chili powder, lime juice, cheese, and cilantro (reserving a bit of the cilantro for topping). Mix all together, then stir in the farro. Sprinkle with additional cotija cheese and the reserved cilantro, then enjoy!
Adapted from The Kitchn
My Bacon-Wrapped Life http://www.mybaconwrappedlife.com/
Looking for more easy, healthy summer meals?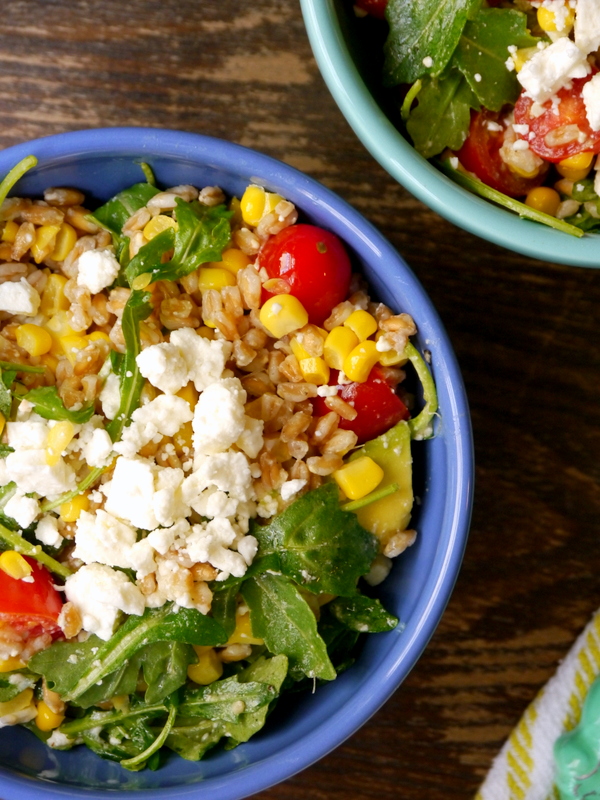 Kitchen Sink Summer Farro Salad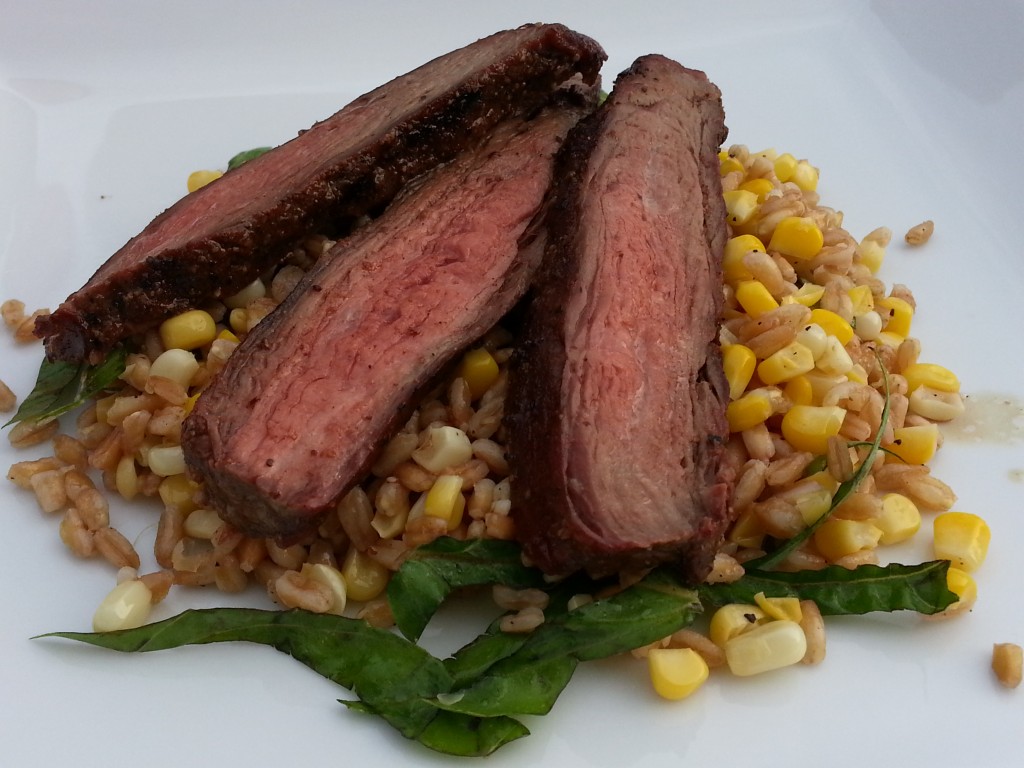 Grilled Flank Steak with Corn and Basil Farro Salad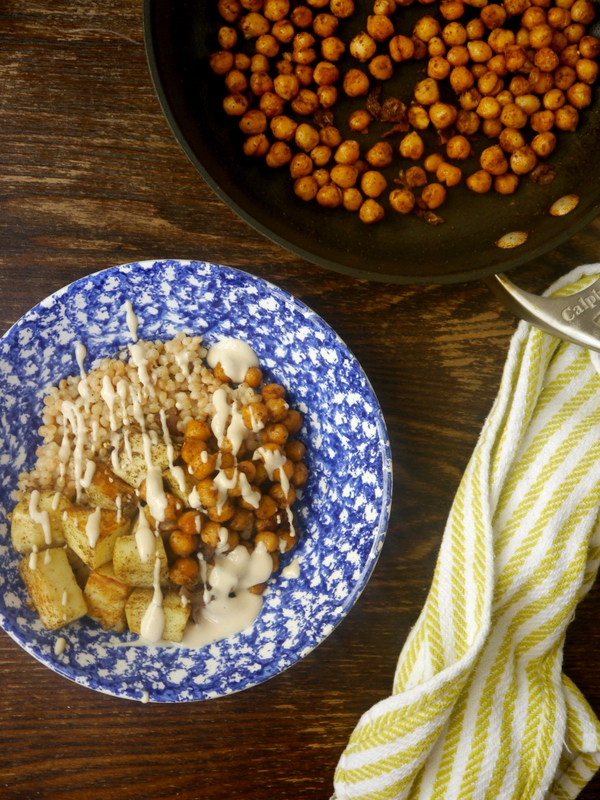 Israeli Couscous Bowls with Za'atar Roasted Sweet Potatoes, Crispy Chickpeas, and Maple-Tahini Drizzle