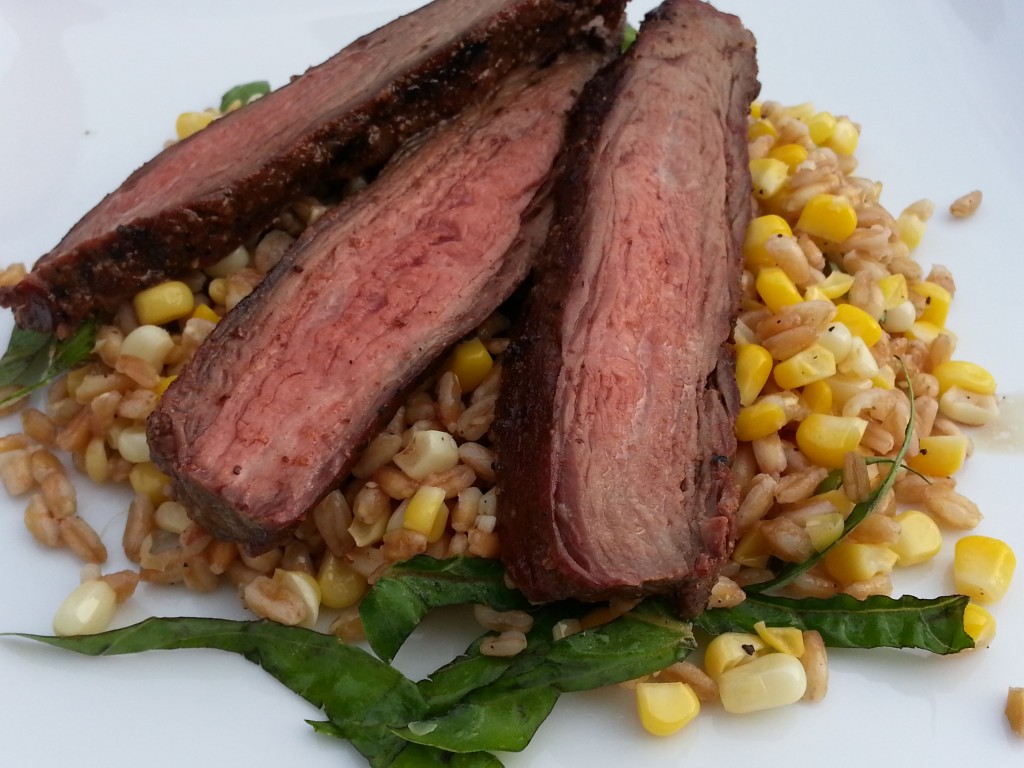 I undeniably have a tendency to plan for the future in lieu of living in the moment. My New Year's resolution pretty much every year is to "worry less" and "be grateful every day." I like to think I get a little better at these things every year (and undeniably am much happier for making a point to try to live my life in this way) but I definitely constantly find myself thinking about all the great things I'm GOING to do someday, taking away from the time I spend doing awesome things today. This applies to bigger things (see: starting a blog), but I also find it happens with the little things that make me just as happy.
For example, I absolutely love grilling and eating outside. Any activity that combines grilled meat, great people, beautiful weather, and (often) copious amounts of booze and laughter is always a win in my book. As much as I love attending barbeques/outdoor events of any kind, we rarely utilize the shared, slightly dirty (but still highly functional) grill in our perfectly nice building, for absolutely no good reason at all besides that it's not perfect. I constantly find myself myself fantasizing about how someday I'm going to grill SO MUCH, as in, "Someday, when we're totally rich and live in a beautiful house with an expensive stainless steel grill, I'm going to have people over every weekend! We'll have the best parties and everyone will love my matching Crate and Barrel nautical-themed plates and adorable mason jars! Our friends will swim in our enormous pool and compliment me all day on the fabulous signature cocktail and my monogrammed steak brand!" See, there I go again.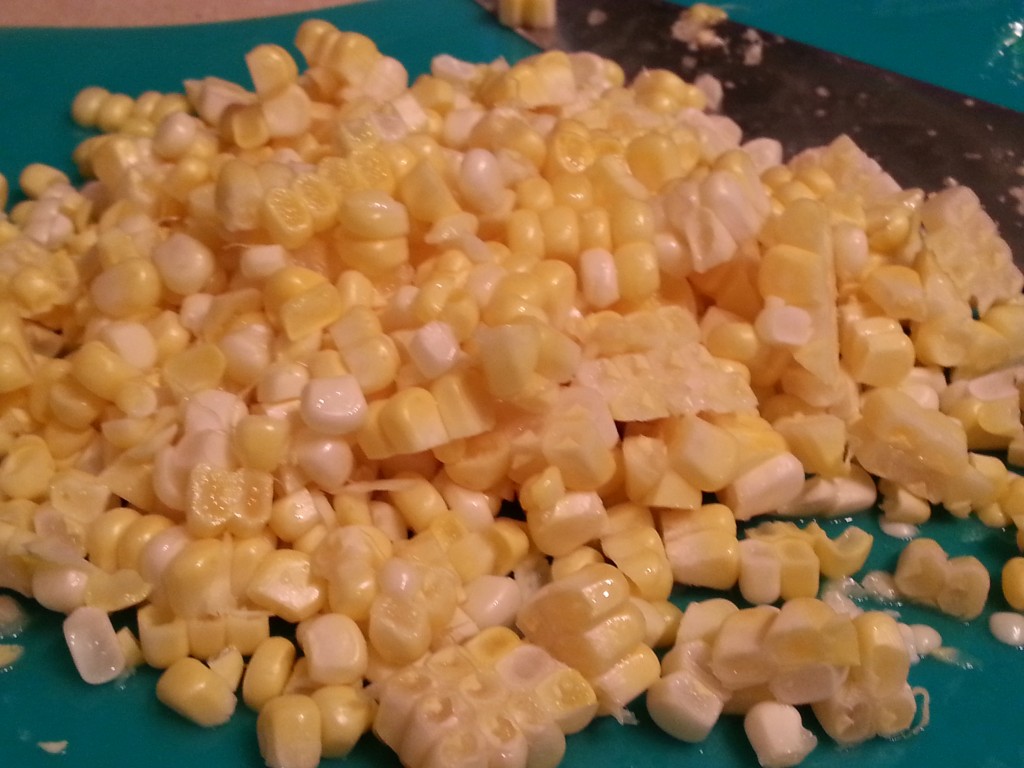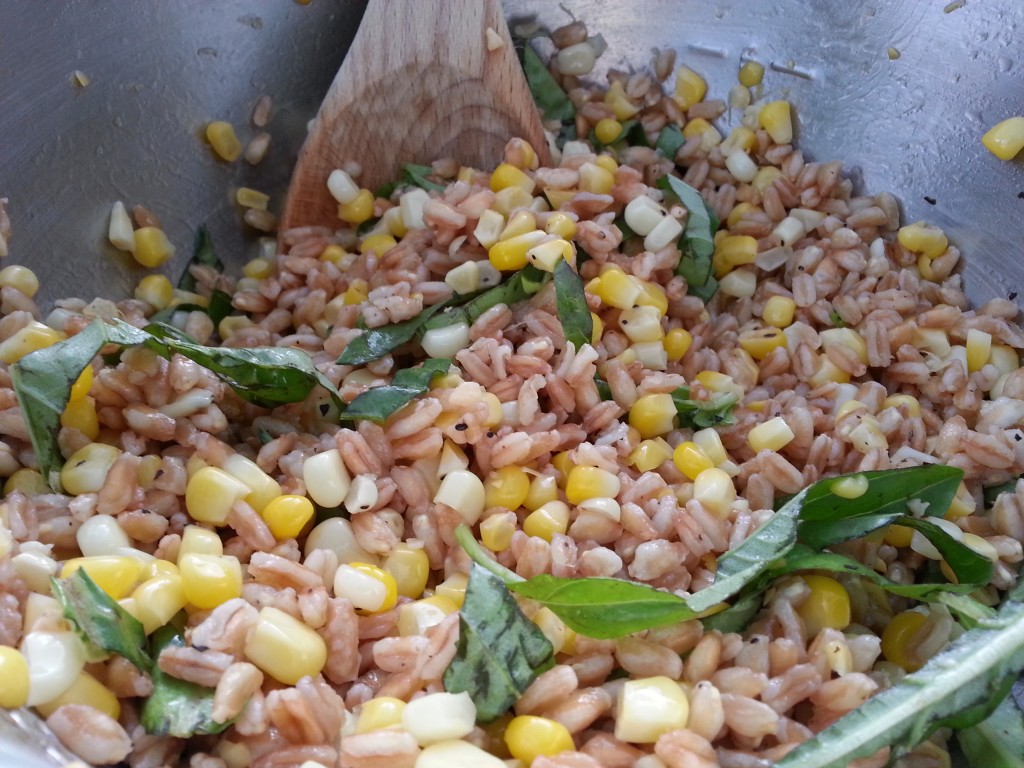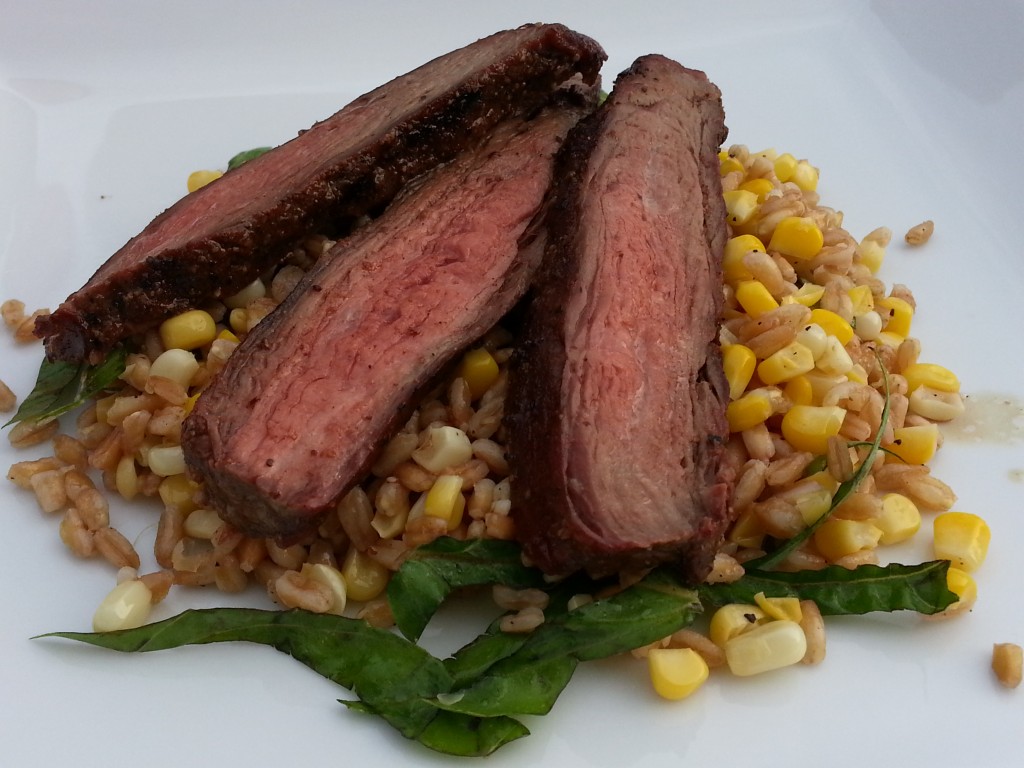 Obviously dreaming is a great thing (and that monogrammed steak brand is totally happening someday) but I also want to eat some steak RIGHT NOW, ya know? In this spirit, a few weeks ago, on a beautiful Sunday night, we grilled up this baby and paired it with my new go-to side dish and a "nice" (>$10) bottle of wine, just to be fan-cay. This dish epitomizes my perfect outdoor evening. The grilled flank steak, so simple with just a 10-minute, 4-ingredient rub, was incredibly flavorful and, when thinly sliced, was super satisfying without being too heavy. The corn and basil farro salad was also a total star. It combines two of the best things about summer (corn and fresh basil, duh) and pairs them with a deliciously nutty whole grain (farro) and a light sherry-vinegar-based vinaigrette that gives the whole thing just the right amount of punch. It was the perfect accompaniment to the steak, and paired with our fancy wine (in red solo cups) and enjoyed on our roof with the setting sun and a light breeze, I had to admit, this was pretty damn perfect. Someday, I will be a Williams-Sonoma goddess, but that night, red solo cups and a building grill were just fine.
Grilled Flank Steak with Corn and Basil Farro Salad
2013-08-17 13:33:12
Serves 4
A delicious meal that combines an easy but incredibly flavorful grilled flank steak with a hearty farro salad studded with fresh corn and basil.
For the farro salad
1 cup uncooked Italian pearled farro
1 ½ tbsp sherry vinegar
1 tbsp olive oil
1 tsp Dijon mustard
½ tsp salt
¼ tsp freshly ground black pepper
1 garlic clove, minced
1 tbsp olive oil
1 cup fresh corn kernels, cut from 2 ears
½ cup fresh basil, cut into a chiffonade
For the steak
1 tsp garam masala
1 tsp brown sugar
¼ tsp salt
½ tsp freshly ground black pepper
1 (1 lb) flank steak
Instructions
First, prepare the farro. "Rinse" the farro by running water over it. Then, combine the farro with 3 cups of water in a medium-sized saucepan. Cover and bring to a low boil for 15 minutes, or until al dente. Drain off any excess water and set aside.
Next, combine the sherry vinegar and next 5 ingredients (up through the garlic) in a medium-sized bowl; whisk to combine. Heat the 1 tbsp of olive oil in a skillet over medium-high heat. Add the corn kernels and sauté for about 3 minutes, until cooked through. Add the farro, cooked corn, and fresh basil ribbons to the bowl with the vinaigrette and stir all together.
Next, cook the steak. Preheat your grill to medium-high heat. While it's heating up, combine the garam masala, brown sugar, salt, and pepper, and rub into both sides of the steak. Let stand for about 10 minutes at room temperature. Spray both sides of steak with cooking spray (a light coating is good) and place steak on grill rack. Grill approximately 5 minutes on each side, or until it's done to your liking.
Remove the steak and let it stand about 5 minutes before slicing. When ready, slice diagonally across the grain into thin slices.
Notes
Steak recipe from: http://www.myrecipes.com/recipe/grilled-steak-with-fresh-mango-salsa-10000002011015/
Adapted from Cooking Light
My Bacon-Wrapped Life http://www.mybaconwrappedlife.com/
<a href="http://www.bloglovin.com/blog/10354363/?claim=t85qahf35at">Follow my blog with Bloglovin</a>