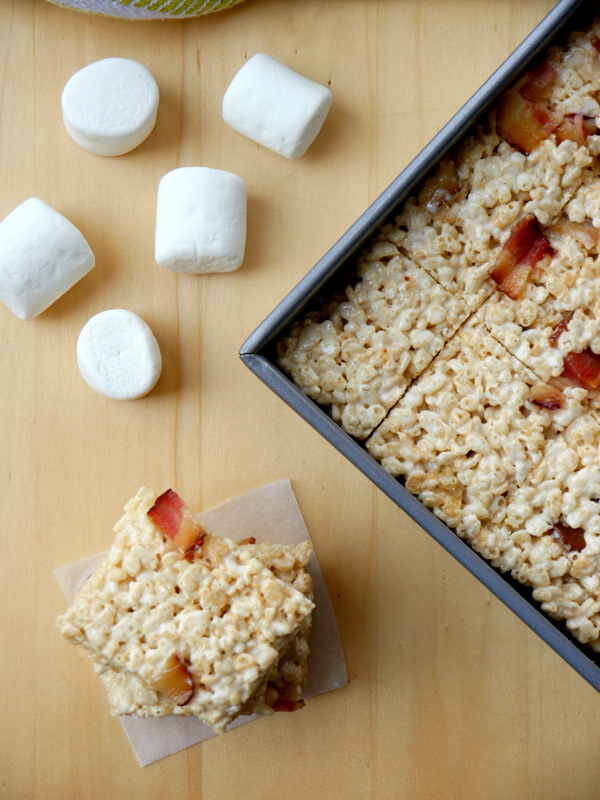 Today I present to you the perfect no-bake summer dessert. And yes, it's loaded with bacon.
Do you even have to ask? You totally should have seen this coming. A girl can only live off vegan baked goods (no matter how delicious they are) for so long before feeling a burning desire to bring back the bacon.
You probably think regular rice krispies treats are pretty darn delicious. Before today, I used to be just like you. Butter, marshmallows, crispy cereal…what's not to like? But now…after trying this fancy, incredibly flavorful, sweet and salty version…I'm not sure I can ever go back. These browned butter bacon rice krispies treats take a regular rice krispies treat and turn it on its boring regular head.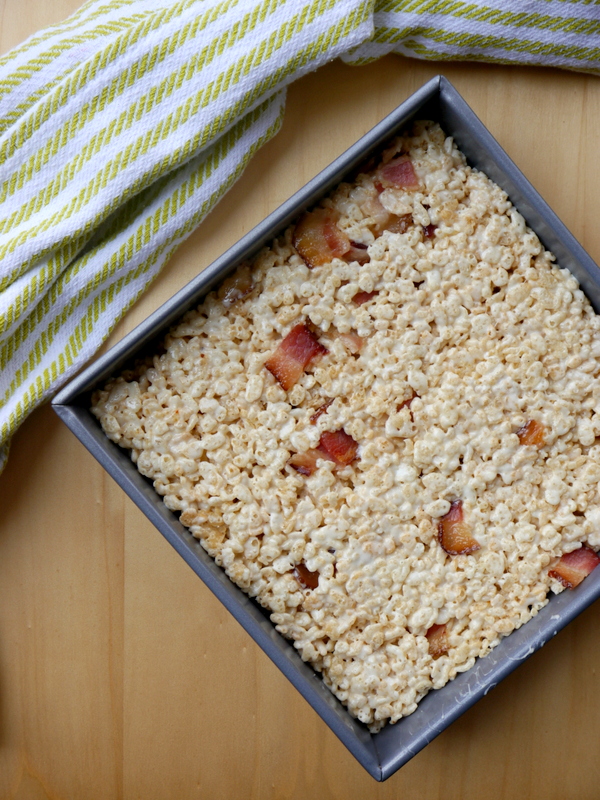 First, we start with the browned butter, which could not be easier to make. We simply melt butter over the stovetop, then let it go a little further until its brown and toasty-smelling and barely reminiscent of the yellow block you started with. Marshmallows are mixed right in along with a generous pinch of sea salt for that sweet and salty vibe, followed by an ample dose of rice krispies (obviously) and thick-cut bacon. The result is so roasty and toasty and sweet and salty and rich and light at the same time. It's incredibly well-balanced, as the salty bacon perfectly balances out all the sweetness from the marshmallows and the richness of the browned butter. It's definitely one of those "can't eat just one" desserts, so don't hate: you've been warned.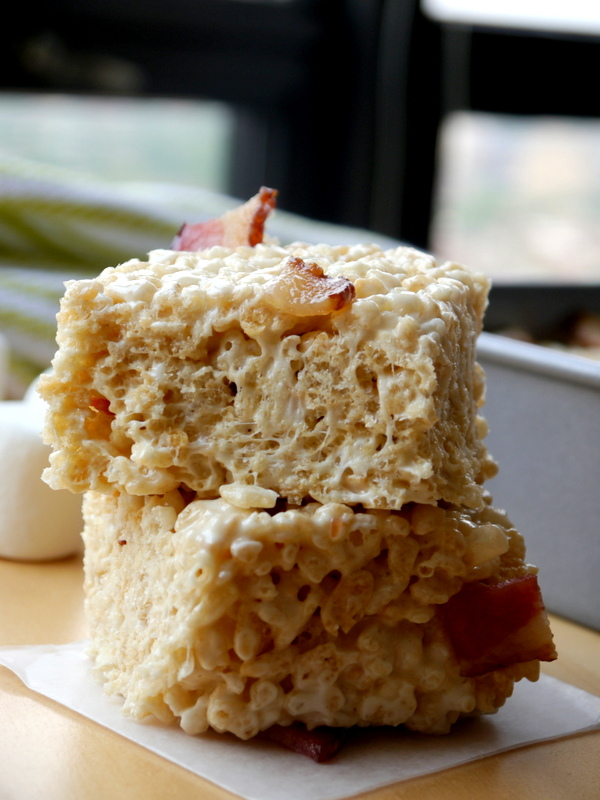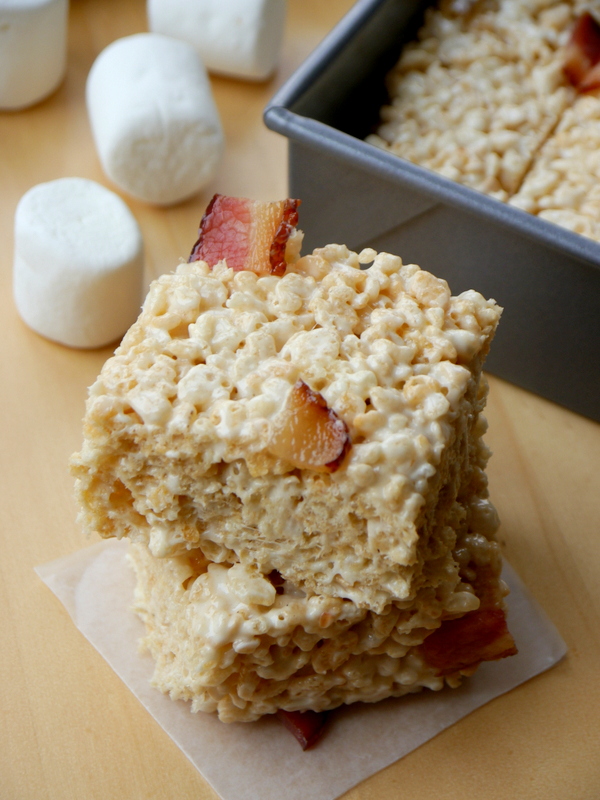 Next time you're looking to make something incredibly easy and super fun and special, these browned butter bacon rice krispie treats are just the thing. I can see these being a total hit at picnics, potlucks, or a family barbeque – they transport so easily, will never melt on you, and give you an excuse to eat bacon for dessert. Which – let's be real – is always on my agenda.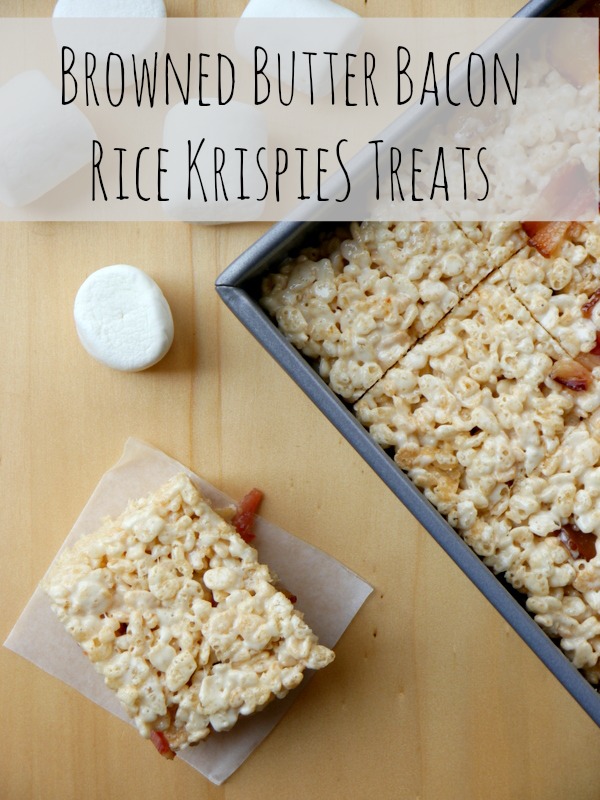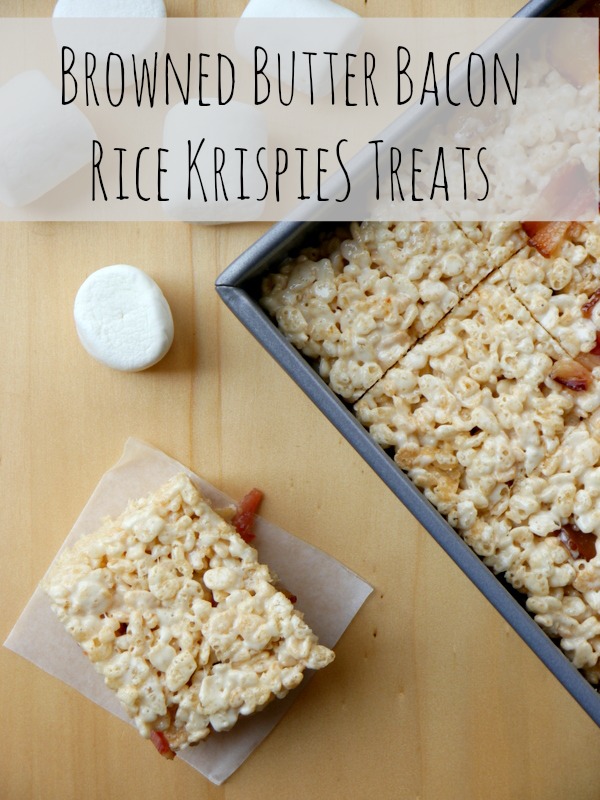 Browned Butter Bacon Rice Krispies Treats
2014-07-20 14:30:29
You'll never be satisfied with regular old rice krispies treats again after trying this incredibly flavorful, roasty-toasty browned butter and bacon version!
Ingredients
4 slices thick-cut bacon
1 stick (4 ounces) unsalted butter
1 10-ounce bag Jet-Puffed marshmallows
¼ tsp. sea salt
6 cups Rice Krispies cereal
Instructions
First, fry up your bacon to desired crispness, then place on a paper towel-lined plate to drain. Once cool, chop into small pieces.
While your bacon is cooking, butter an 8x8-inch pan. Melt the butter in a large saucepan over medium-low heat. Once it melts, continue to cook the butter (standing by and paying VERY close attention, as it burns very quickly). Stirring every so often, let the butter first froth and foam, then start to darken a bit in color, then start to look brown and smell very nutty and toasty. The butter solids will start to brown a bit as well, so make sure to keep stirring to keep them from sticking to the bottom of the pan and burning. As soon as it looks brown and smells nutty, turn off the heat and stir in the marshmallows. Stir until completely melted. Then take the pan off the heat and stir in the Rice Krispies, sea salt, and bacon chunks until well-combined.
Spoon the mixture into the prepared pan and, using the back of a spatula that has been sprayed with cooking spray, press the mixture hard into the pan to make sure it fills all corners.
Allow the treats to cool, then cut into squares and serve!
Adapted from Smitten Kitchen
My Bacon-Wrapped Life http://www.mybaconwrappedlife.com/
Looking for more bacon-y desserts?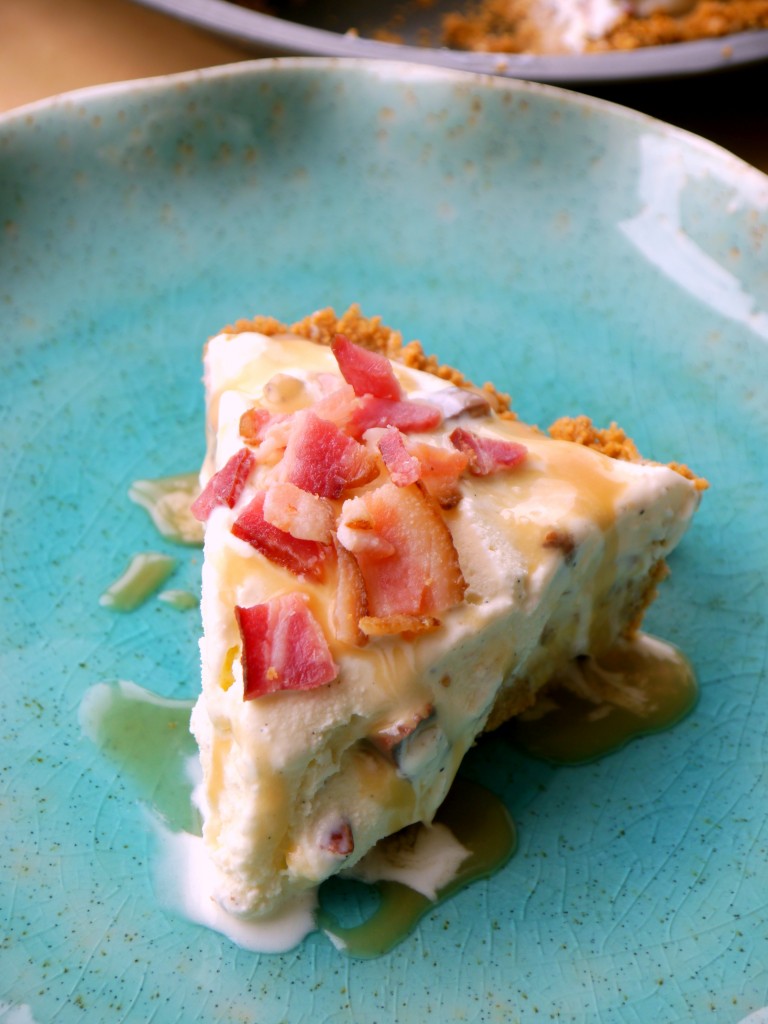 Salted Caramel Bacon Ice Cream Pie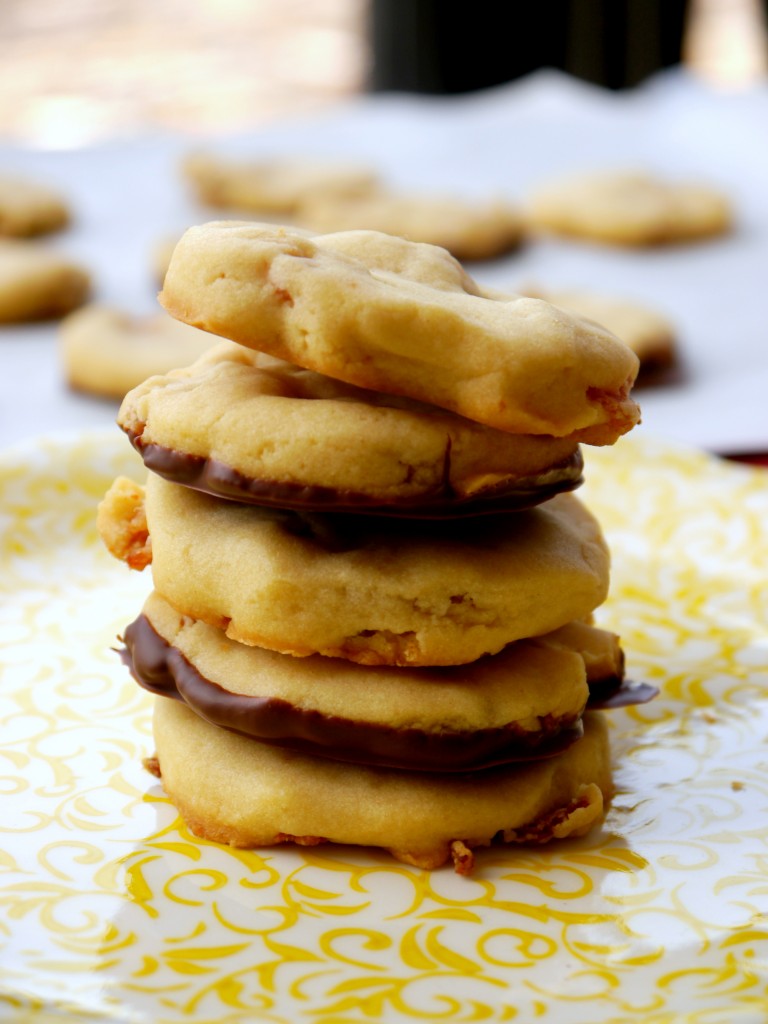 Maple Bacon Shortbread Cookies