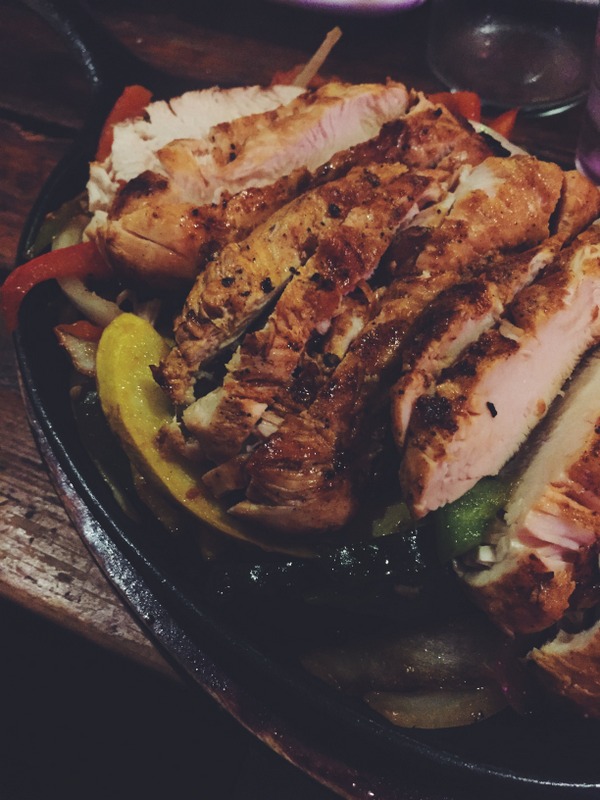 Just a giant stack of fajitas from my favorite Mexican restaurant in LA. Major nostalgia up in here!
Hi friends! Can you even believe it's June? I know it's one-third of the way through June, but still – I can't really wrap my mind around it. We spent a completely wonderful and life-affirming weekend in LA visiting family and friends last weekend, and it was just the best…and this week, one of my best friends Kate is coming to visit from Chicago! I'm feeling like a very lucky (and busy) gal. So because I haven't eaten enough this week (major sarcasm), let's look at more pictures of food! It's how I roll, people. Here are this week's Foodie Favorites!
I'm loving the creativity of this tahini ice cream with honey caramel. Tahini is such a fantastic and under-utilized ingredient – I love seeing it in the spotlight here!
Is this nutella crunch cake for real?! I'm seriously drooling!