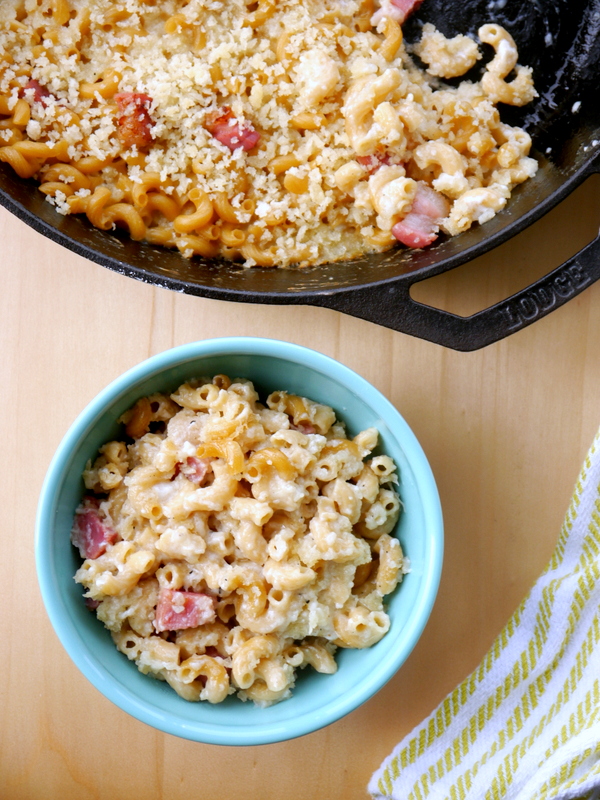 I have an important question for you: how do you feel about mac n' cheese at Thanksgiving?
Personally, I'm all for a little Thanksgiving adventurousness and like to try at least a few new recipes each year. And if that adventurousness involves pasta, cheese, and big hunks of meaty Italian bacon, I'm even more on-board. But I know many, many Thanksgiving purists too, and that's totally cool! If you're in the traditional turkey/gravy/stuffing/mashed potatoes/sweet potato casserole no-weird-stuff-no-way-no-how camp, stick around because I have an awesome classic Turkey day side recipe comin' atcha next week, so just hold tight up in here.
But for my fellow Thanksgiving experimenters, can I interest you in some skillet baked pancetta macaroni and cheese?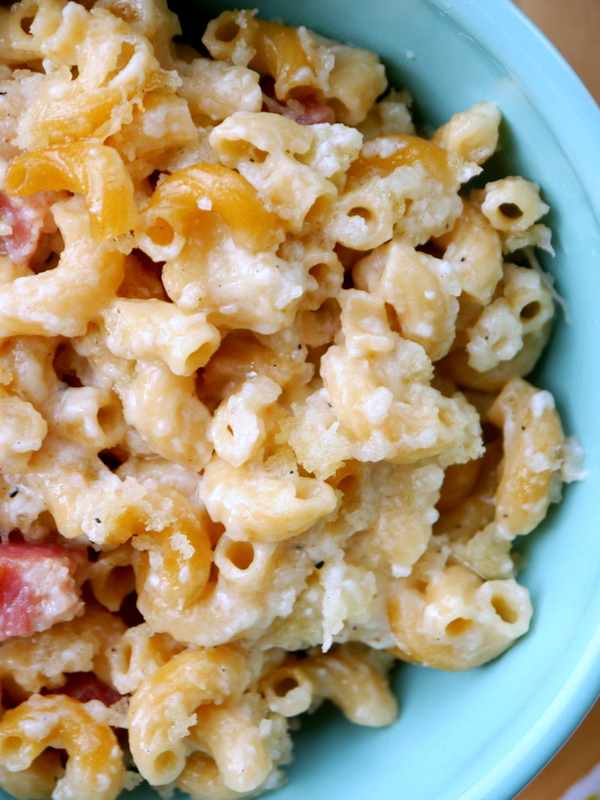 I thought so.
This skillet mac n' cheese just might be the mac to end all macs. Yeah, I said it. It's super cheesy due to 3 types of cheese – melty Gruyere, salty Parmesan, and tangy goat cheese – and studded with incredible chunks of meaty pancetta. The edges get so insanely crispy from the cast iron skillet and the buttery breadcrumb topping, and it's just absolute, pure creamy cheesy indulgence.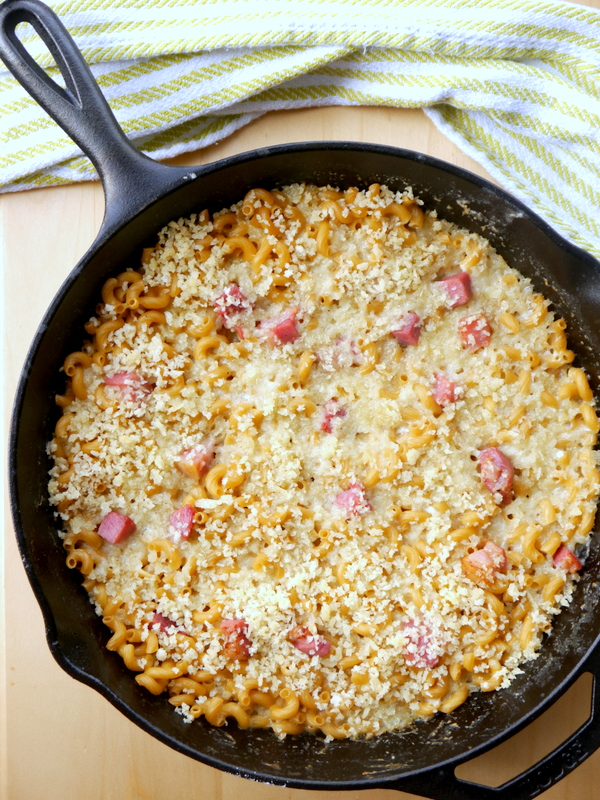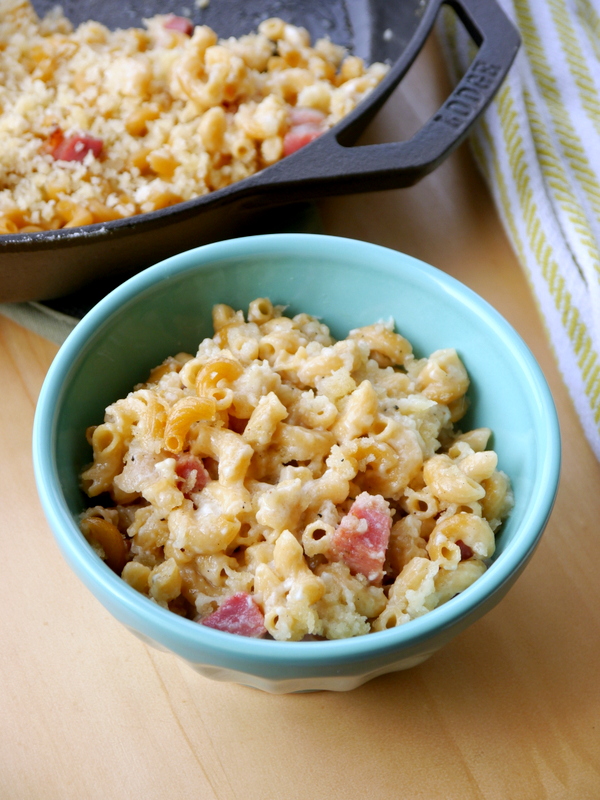 This is a mac for a day where you don't want to mess around with anything like vegetables, a day for crumb toppings and whole milk and lots of butter and no regrets. More importantly, it's a mac for a day dedicated to sharing heart-warning, soul-filling food with the people you love. And whether that's Thanksgiving or just your average Sunday family dinner, I hope you try this skillet baked mac n' cheese, because it really does hit just that perfect cozy spot.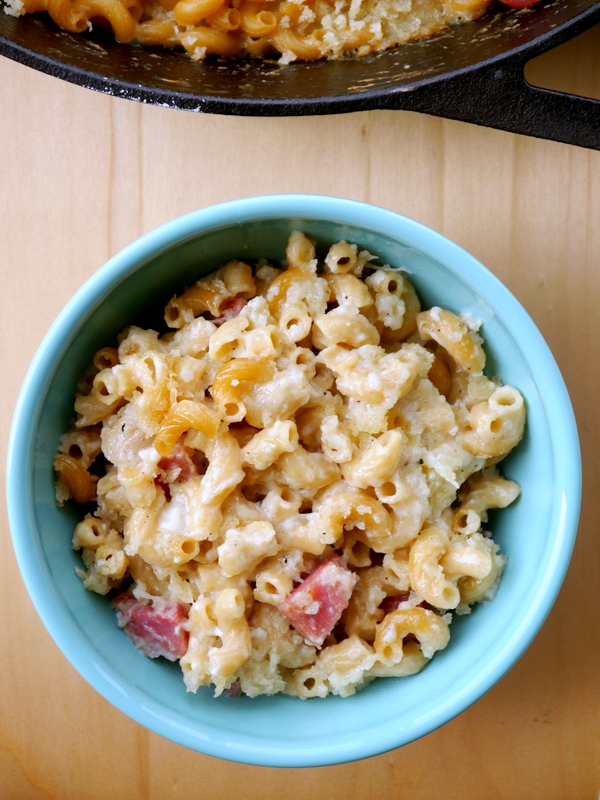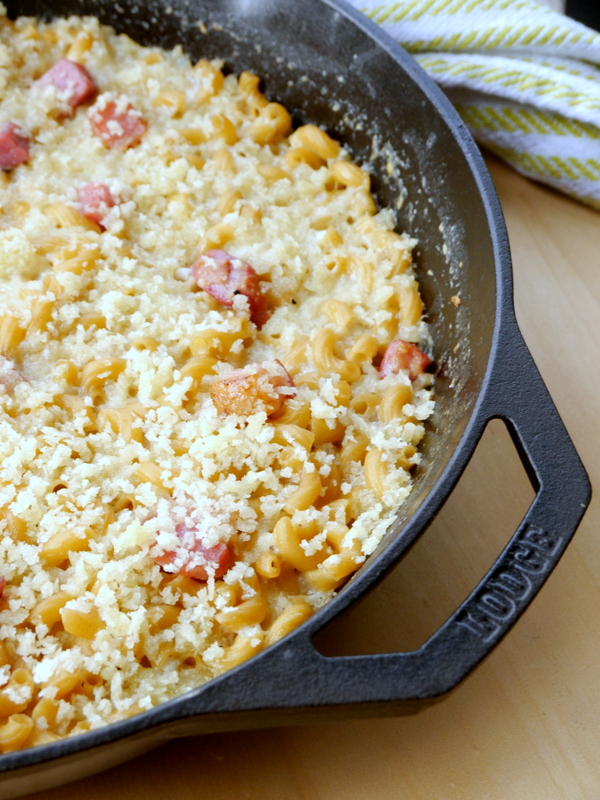 P.S. If you are making this for Thanksgiving, I believe it could comfortably satisfy 8 smaller Thanksgiving-sized portions. However, if you're cooking for a crowd, I can't imagine it wouldn't work doubled and baked in a 9×13 baking pan. You won't get quite as many crispy edges, but it should still be delicious. Let me know if you try it!
Skillet Baked Pancetta Macaroni and Cheese
2014-11-09 17:09:58
Serves 4
A truly indulgent mac n' cheese, this skillet baked pancetta mac is insanely creamy, cheesy, meaty, and filled with crunchy edges. It's the perfect indulgent Thanksgiving side dish!
Ingredients
2 cups elbow macaroni (I used whole wheat)
4 tbsp. unsalted butter, divided
¼ lb. pancetta, diced
½ cup panko bread crumbs
1 ½ tbsp. all-purpose flour
Pinch of kosher salt
1 ½ cups milk, warmed in the microwave
1/3 cup crumbled goat cheese
1/3 cup grated Parmesan cheese
½ cup shredded Gruyere cheese
Pinch of nutmeg
Black pepper, to taste
Instructions
Preheat your oven to 350°F.
Bring a large pot of water to a boil. Add the pasta and cook for 2 minutes less than the "al dente" package instructions. For example, if your package says to cook for 6 minutes, cook it for 4 (it will finish cooking in the oven). Drain the pasta and run cold water over it so it doesn't clump up.
In a large ovenproof cast iron skillet, melt 2 tbsp. butter over medium heat. Add the diced pancetta and cook for a few minutes, until cooked through. When it's done, transfer to a plate using a slotted spoon, reserving the remaining butter.
Add the breadcrumbs to a small bowl. Pour the reserved butter over the breadcrumbs and mix lightly to combine.
Returning to the cast iron skillet, melt the remaining 2 tbsp. butter over medium heat. Once melted, add the flour and a pinch of kosher salt and whisk to make a roux. Cook for about 1 minute. Whisk in the warm milk, then stir until the mixture has thickened, about 2 minutes. Turn off the heat and add all three cheeses, a pinch of nutmeg, and black pepper to taste. Stir in the macaroni and the pancetta until well-combined, then top with the breadcrumb mixture.
Transfer to the oven on a middle rack and bake uncovered for 20-25 minutes, or until the top is lightly browned. Scoop and serve immediately!
Adapted from One Pan, Two Plates
My Bacon-Wrapped Life http://www.mybaconwrappedlife.com/
Looking for more Thanksgiving ideas?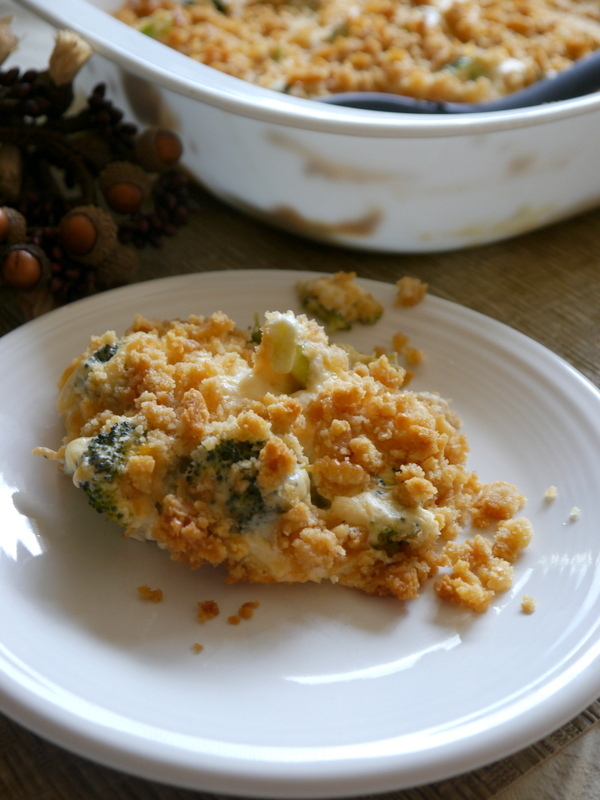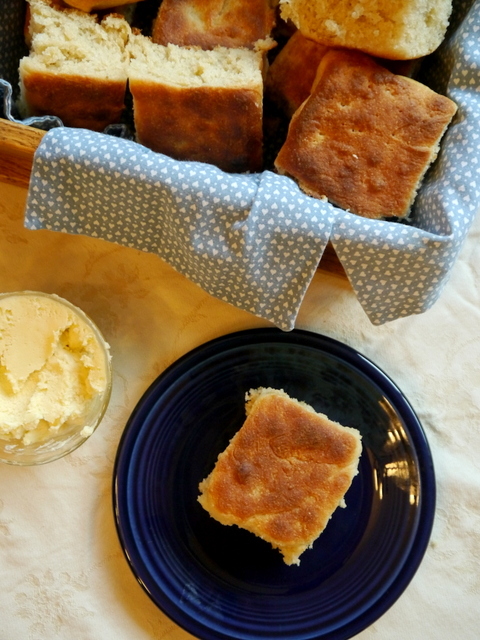 Honey Whole Wheat Dinner Rolls