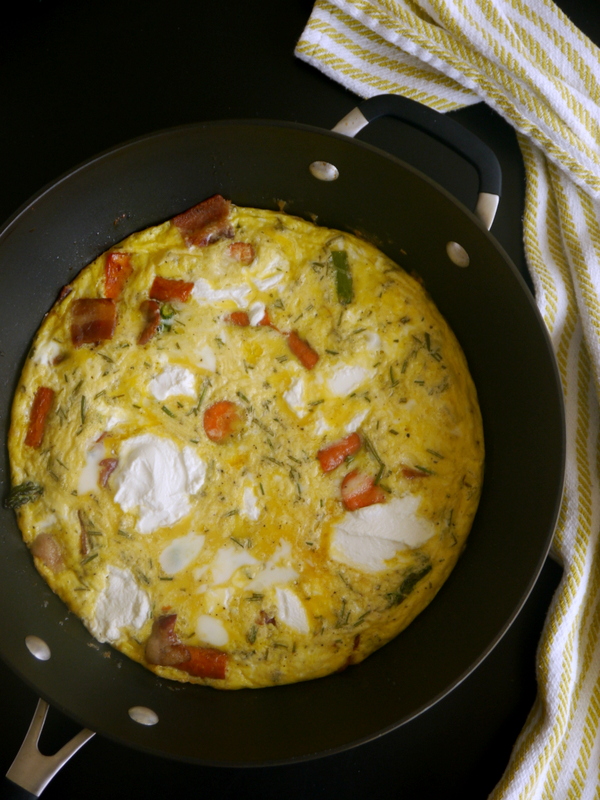 Aren't these weeks after Memorial Day so funny? It may feel like summer outside, but the calendar doesn't lie – it's still definitely Spring, for a little over one more week! Don't get me wrong – I love summer and am happy to pretend it's here as early as possible – but let's not rush through the gorgeous foods spring has to offer in anticipation of watermelon and corn on the cob and burgers and ice cream. They'll still be there waiting for us next week, I promise!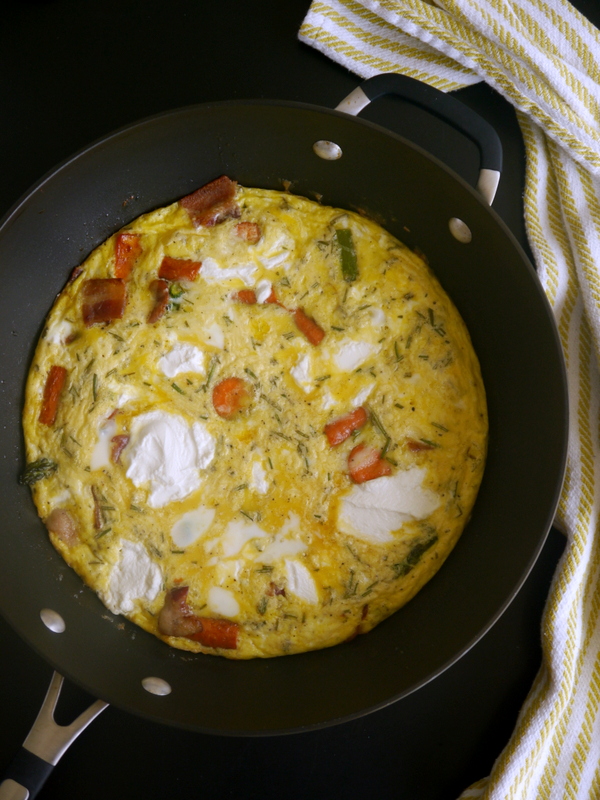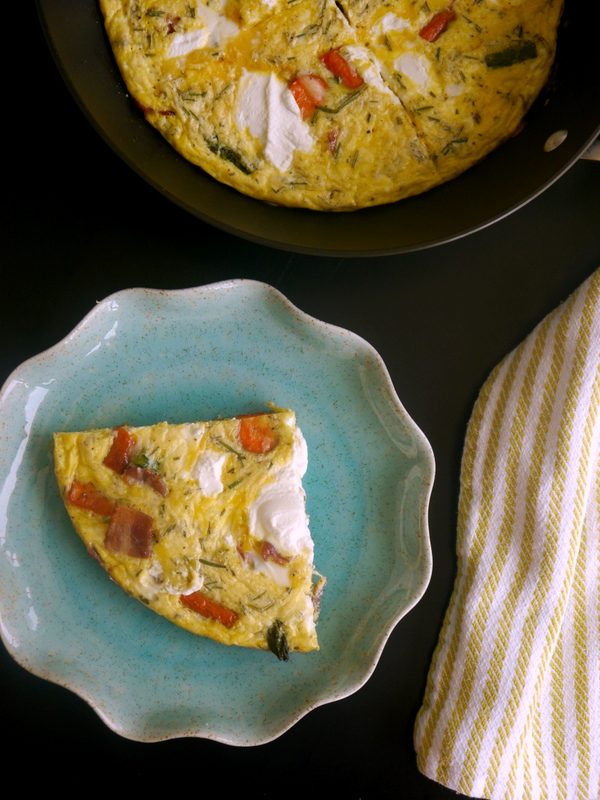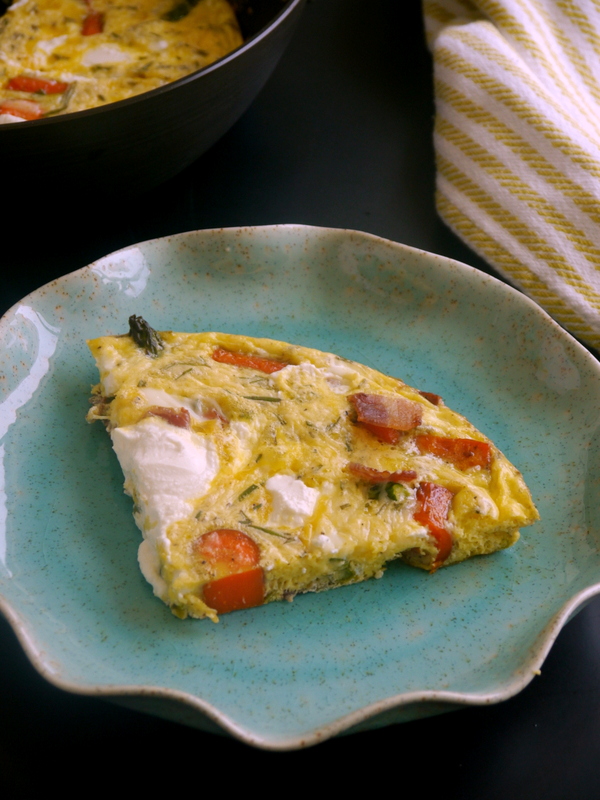 I know roasted carrots and asparagus don't sound quite as fun as summer BBQ food, but I have developed such a love for these simply roasted spring vegetables this season – all they need is olive oil, salt, pepper, and some high heat to be downright addictive. (Yes, I just called veggies addictive.) We've eaten sheet pans and sheet pans of roasted spring veggies plain the past few months, but to add a little pizazz, I took a big ol' handful and made them into something a little fancier – this gorgeous roasted spring vegetable, bacon, and ricotta frittata.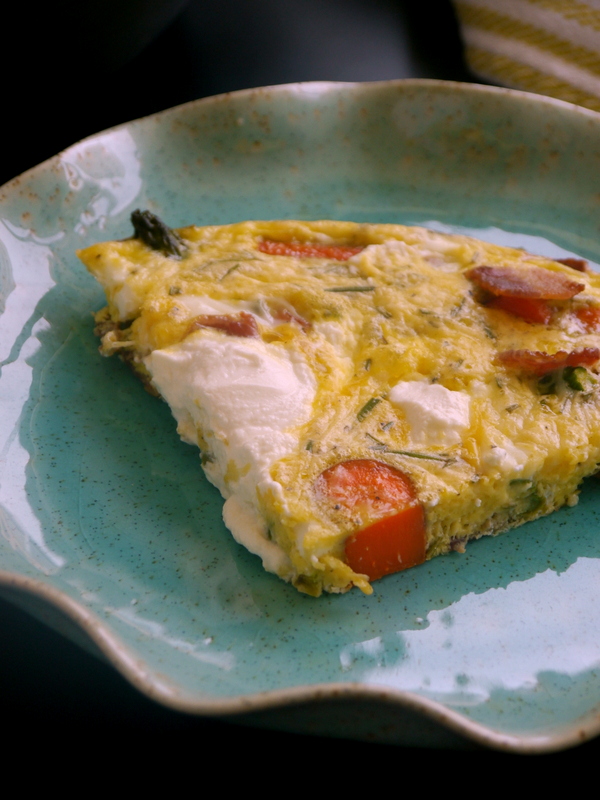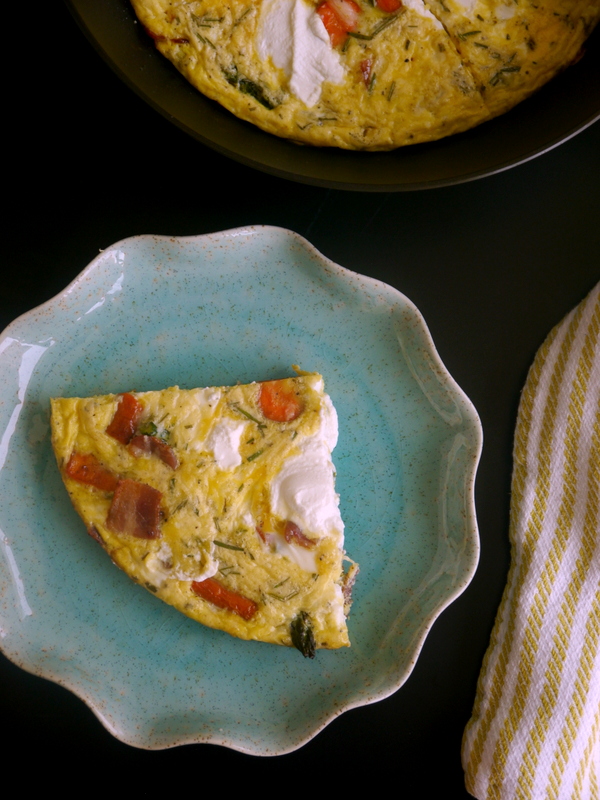 This frittata is based on this onion frittata from a few years' back and is seriously, seriously awesome. We combine the aforementioned roasted, browned veggies with bacon, Parmesan and ricotta cheeses, some fresh rosemary, and lots of eggs to make the most epic Spring brunch ever! This frittata is seriously 15-dollar-brunch-worthy and comes together so easily with some leftover roasted veggies – it's such a winner. All you need is some toast, fruit salad, and mimosas (duh) for the best Spring Sunday you could ever ask for.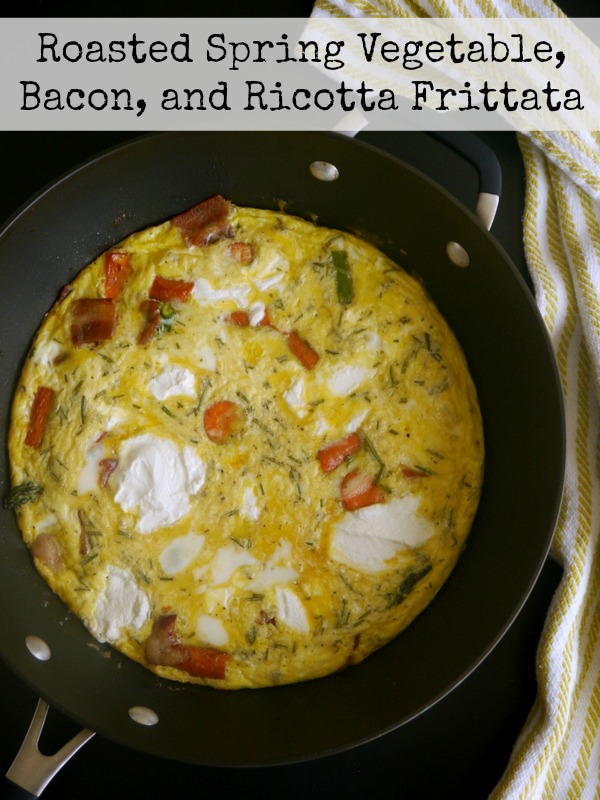 Ain't nothin' wrong with that.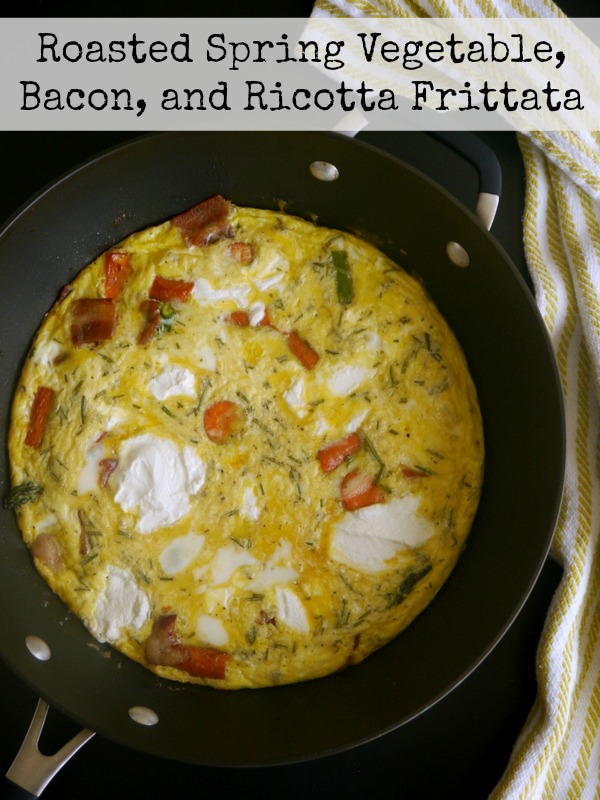 Roasted Spring Vegetable, Bacon, and Ricotta Frittata
2016-06-12 16:30:51
Serves 4
Simply roasted spring vegetables are seriously taken to the next level in this gorgeous, insanely delicious roasted spring vegetable, bacon, and ricotta frittata!
Ingredients
1 cup roasted vegetables (I used carrots and asparagus), cut into one-inch pieces
3 slices thick-cut bacon
8 large eggs
½ cup shredded Parmesan cheese
1 ½ tsp. minced fresh rosemary
¼ tsp. kosher salt
1/8 tsp. black pepper
1/3 cup whole milk ricotta cheese
Instructions
Preheat your oven to 400°F. In a large bowl, combine the eggs, Parmesan, rosemary, salt, and pepper with a whisk. Set aside.
In a large oven-proof skillet, cook the bacon until crispy. Remove the bacon, leaving the bacon fat in the skillet. Transfer bacon to a plate and chop into one-inch pieces.
Heat the same skillet you used to cook the bacon on low, then add the roasted vegetables and heat through for a few minutes. Sprinkle the bacon over the veggies, then pour the egg mixture over. Cook on low for 2 minutes, until the bottom is just starting to set.
Transfer the skillet to the oven and cook for 7-9 minutes, until just cooked through. Cut into 4 pieces and serve hot or at room temperature!
Adapted from Epicurious
My Bacon-Wrapped Life http://www.mybaconwrappedlife.com/
Other eggy brunch ideas!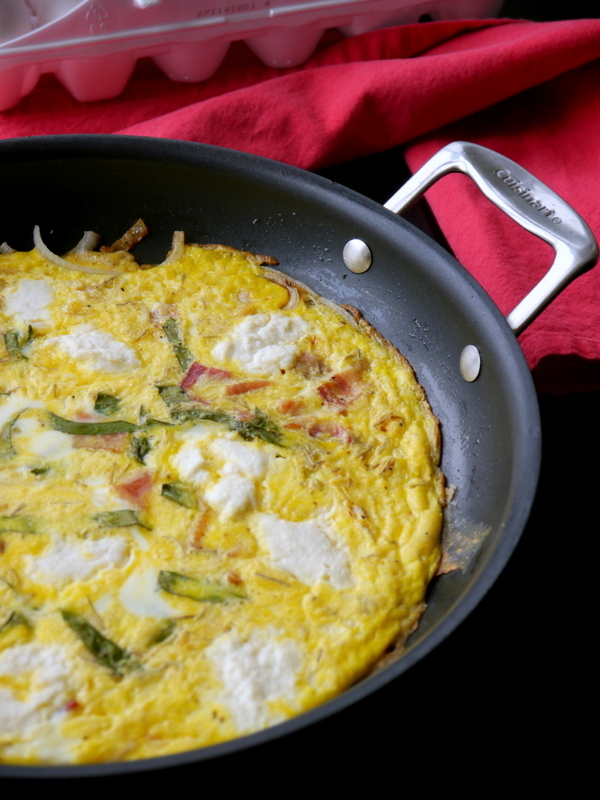 Bacon, Onion, and Ricotta Frittata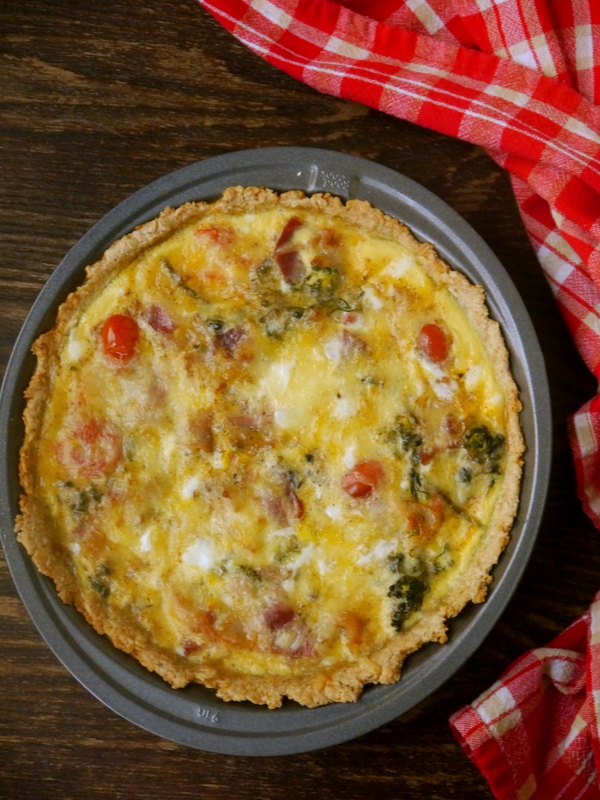 Bacon, Broccolini, and Roasted Tomato Quiche