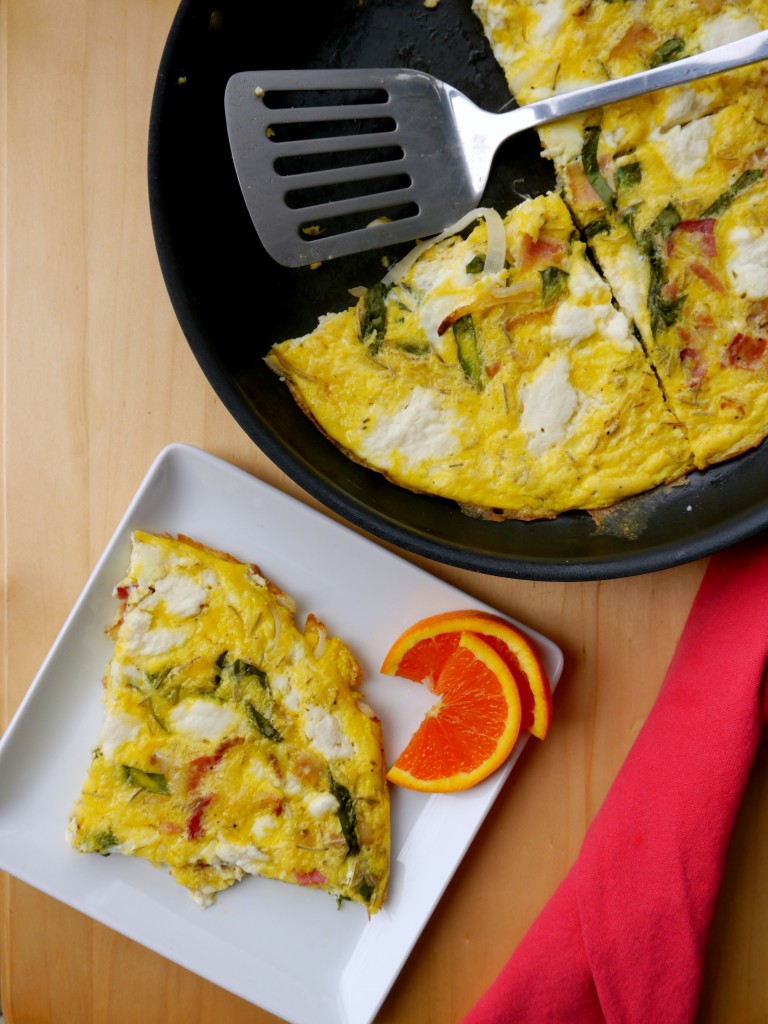 I have a life lesson for you that I personally think is best learned as early in life as possible.
If you want to host a brunch and look super fancy and put together and Martha Stewart-y…make a frittata. I mean, just the word sounds fancy! It's everything you want in a brunch dish – eggs and cheese and delicious fresh veggie things (and bacon, of course). Only you have to know that it's really just a quiche without the work, a quick sauté and a whisk and a few minutes in the oven. Really, it's the easiest thing in the entire world. Add a fruit salad and some mimosas and sit back and let the compliments come in!
Looking fancy with little time and effort is something moms can certainly appreciate. Frying up pancakes for an hour while little rascals are running around pulling at your apron and screaming at each other? Bring on the red wine before noon. A frittata that takes 15 minutes to prep and still brings the fancy is the way to go! Moms know these things. That's why they rock!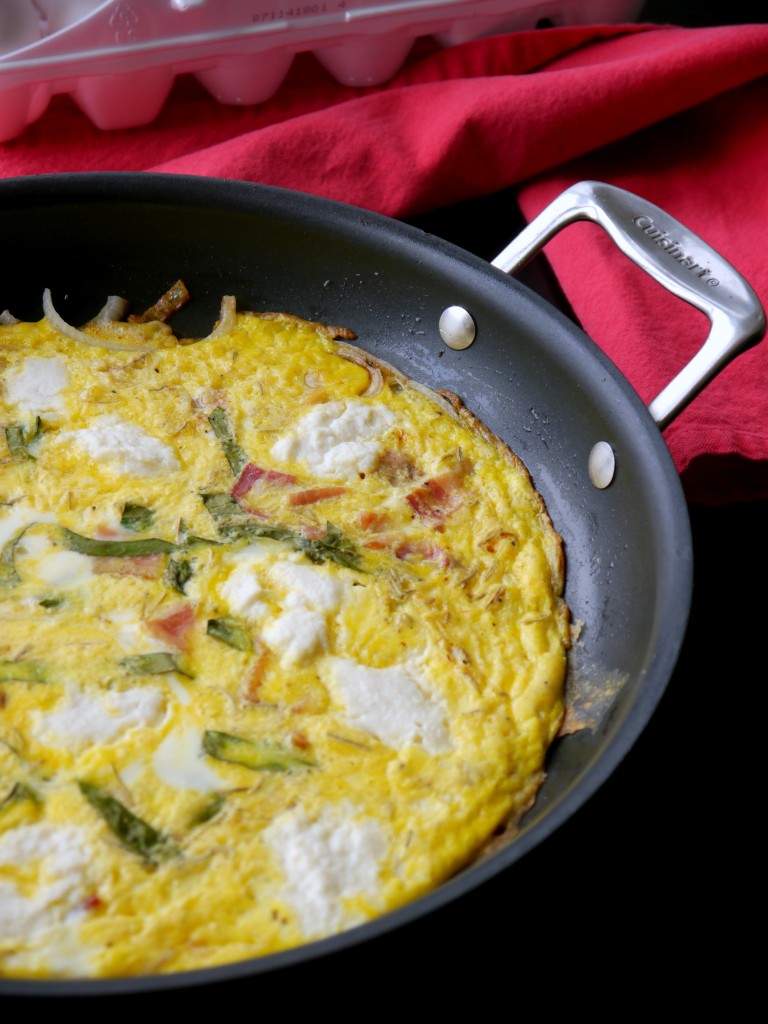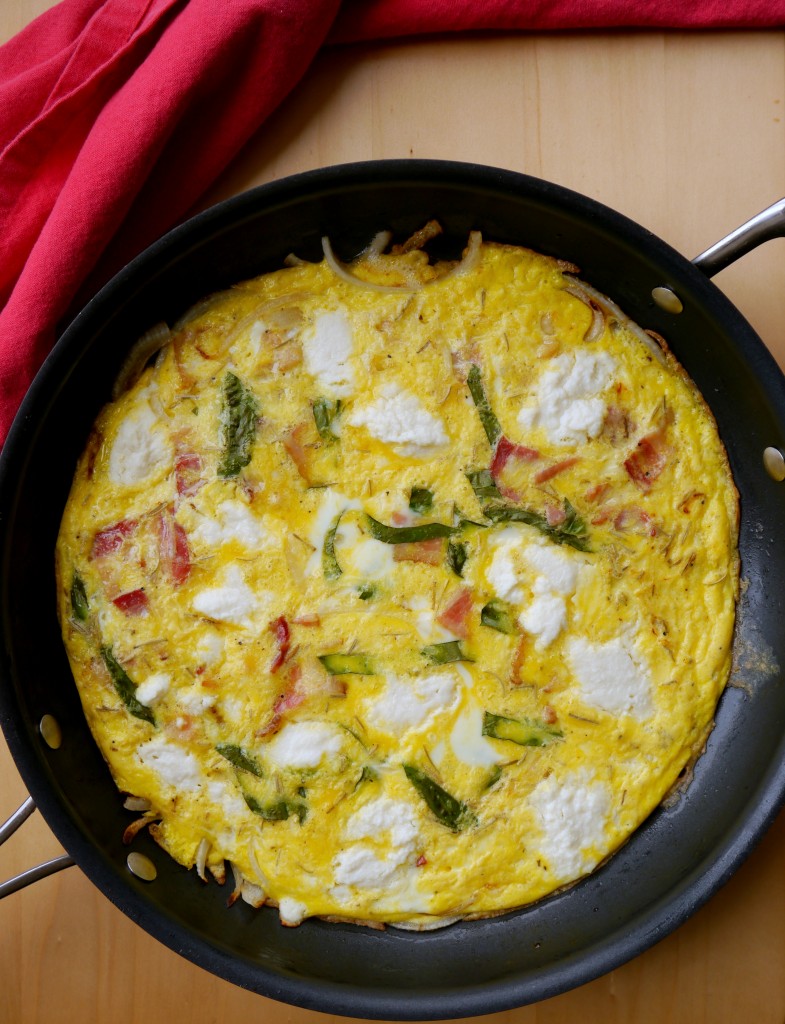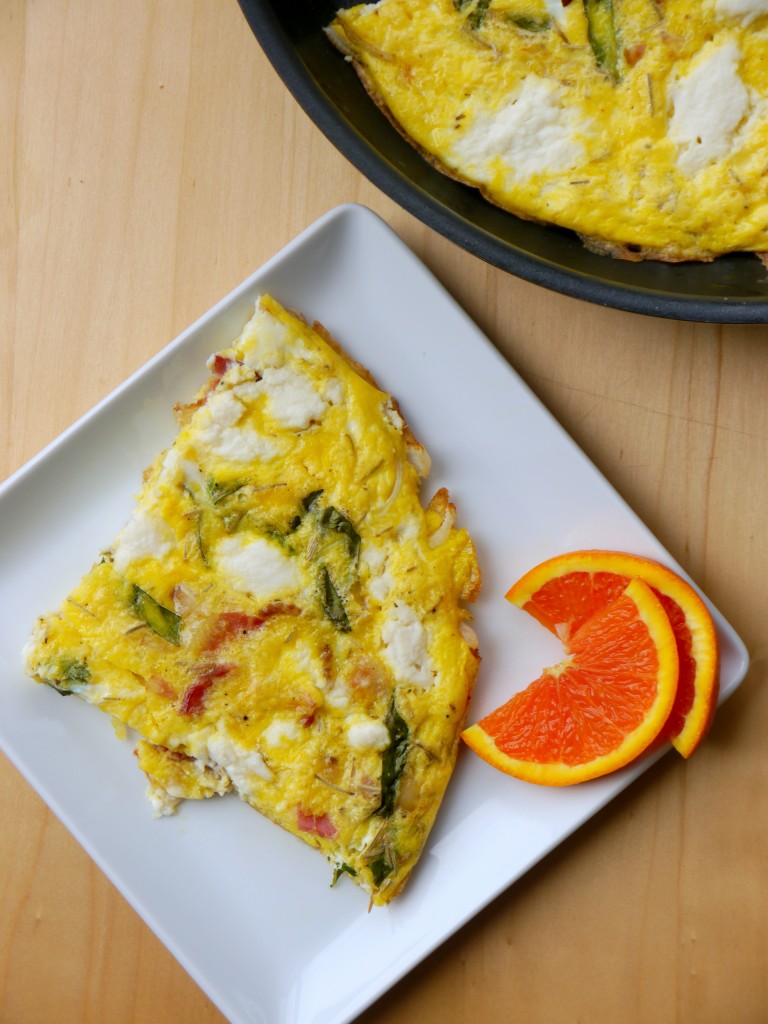 Another things mom love is brunch. Brunch means relaxation; it means enough time to sit back and kick up your feet and enjoy a decadent meal. I can't think of a better way to celebrate my incredible mother (and I hope yours, too!) than with a fantastically flavorful brunch.
If you want to treat your mama next Sunday, this bacon, onion, and ricotta frittata is the absolute perfect main event. It's super flavorful from two types of cheeses, fresh herbs, and lightly sautéed onions, with that extra salty flavor from the bacon. It's light and hearty at the same time, and it's the ideal brunch food. And if on that special day you want to pair it with some homemade (or, who are we kidding, bakery-bought) croissants or fresh bread slathered with jam, serve it in bed, and throw in a mimosa, your mom just might say it's the best Mother's Day ever!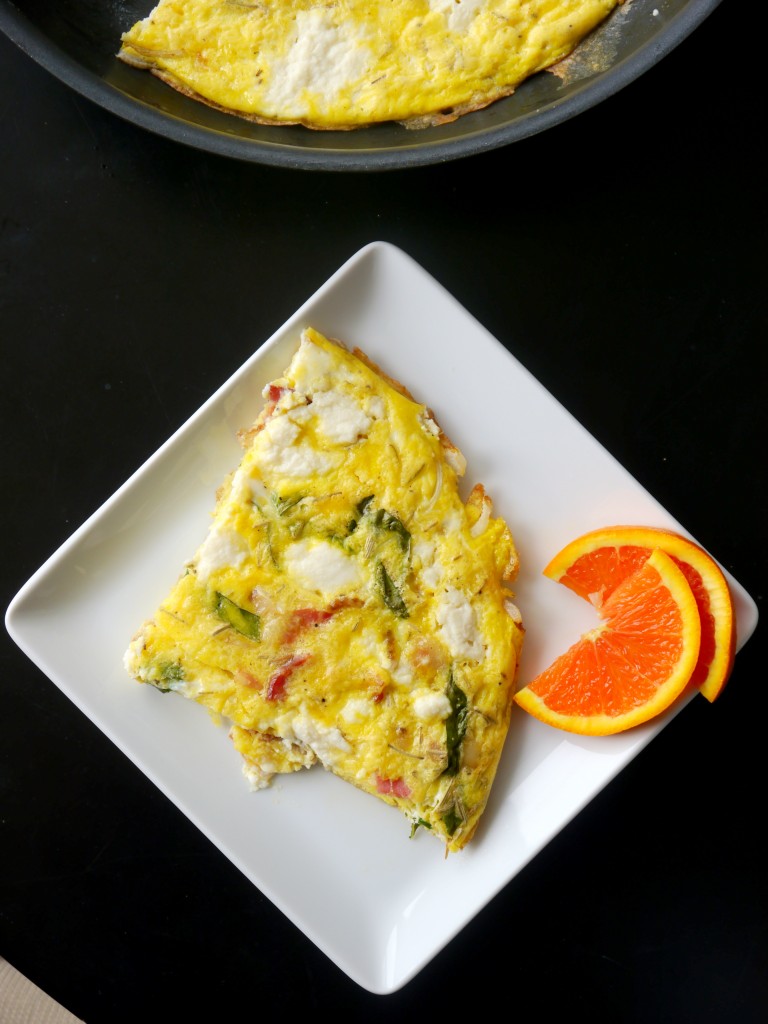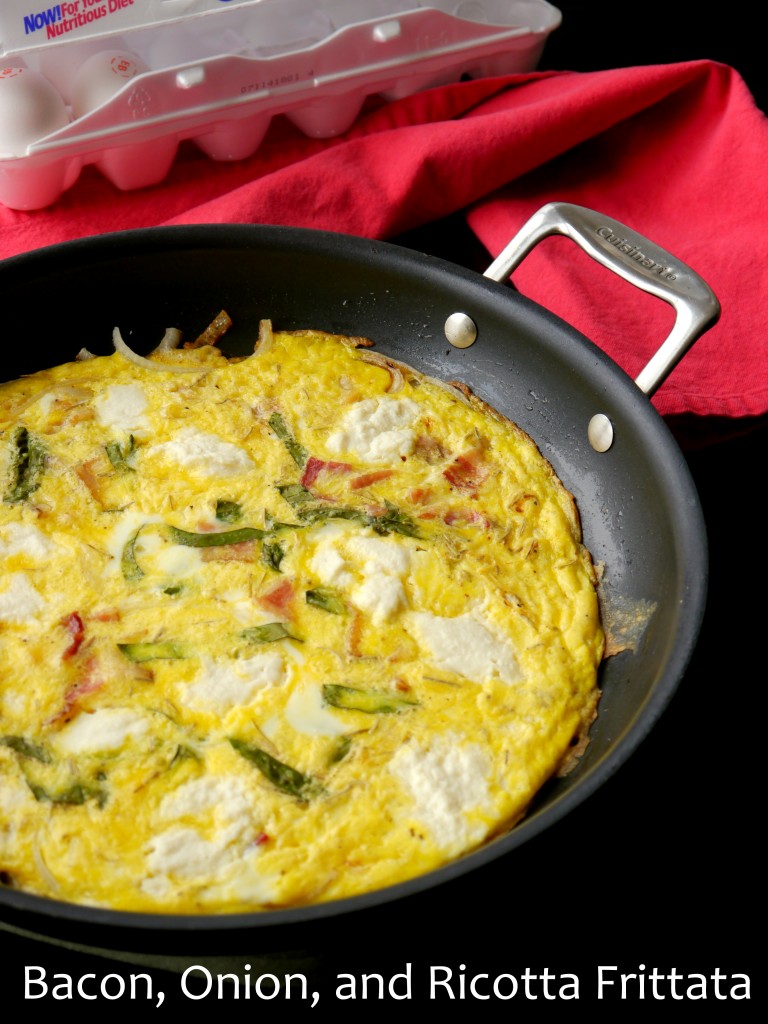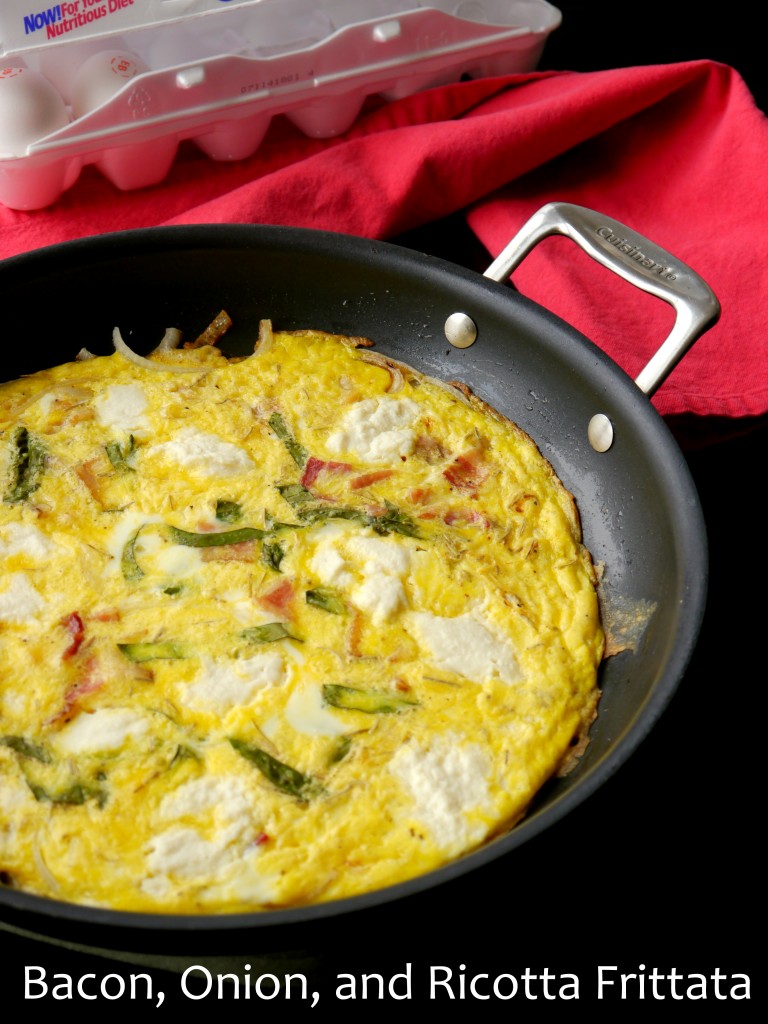 Bacon, Onion, and Ricotta Frittata
2014-05-04 10:43:18
Serves 4
Treat your mom this Mother's Day with this brunch treat, filled with springy fresh herbs and veggies, two types of cheese, and some decadent thick-cut bacon! It looks fancy but is super easy to prepare!
Ingredients
4 slices thick-cut bacon
8 large eggs
½ cup shredded Parmesan cheese
6 large basil leaves, cut into a chiffonade
1 tsp. rosemary (I used dried, but fresh would probably be better – just mince it up!)
¼ tsp. kosher salt
1/8 tsp. black pepper
3 tbsp. extra-virgin olive oil
1 medium white onion, thinly sliced
1/3 cup whole-milk ricotta cheese
Instructions
First, fry up your bacon however you like. Transfer to a paper towel-lined plate to drain and cool, then chop into medium-sized pieces.
At this point, preheat your oven to 400°F. In a large mixing bowl, whisk together the eggs, Parmesan, basil, rosemary, salt, and pepper. Set aside.
Heat the olive oil in a medium-sized oven-proof skillet over medium heat. Add the onion and sauté for about 5 minutes, until soft. Reduce the heat to low and pour the egg mixture over the onions. Dollop evenly with the ricotta cheese and cook for 2 minutes, or until the frittata just starts to set. Transfer to the oven and bake for about 7-9 minutes, or until the middle is just set (do NOT overcook!)
Cut into four wedges and serve. This can be served right out of the oven or at room temperature. I prefer it hot but up to you!
Adapted from Epicurious
My Bacon-Wrapped Life http://www.mybaconwrappedlife.com/
Looking for more decadent brunch ideas?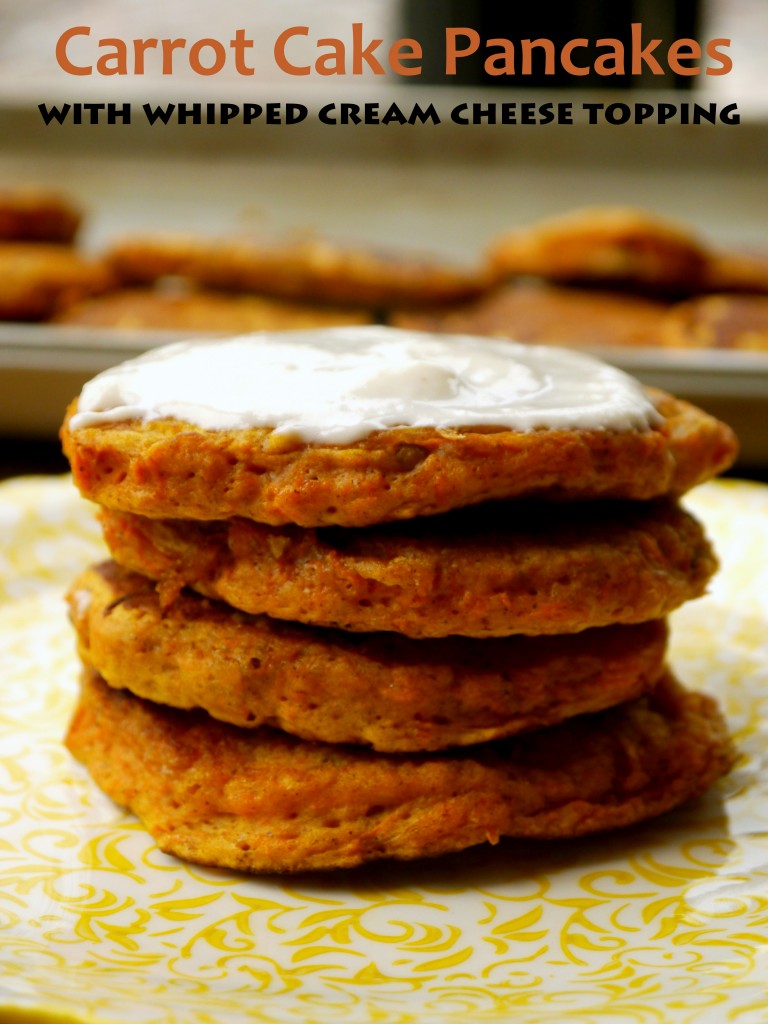 Carrot Cake Pancakes with Whipped Cream Cheese Topping