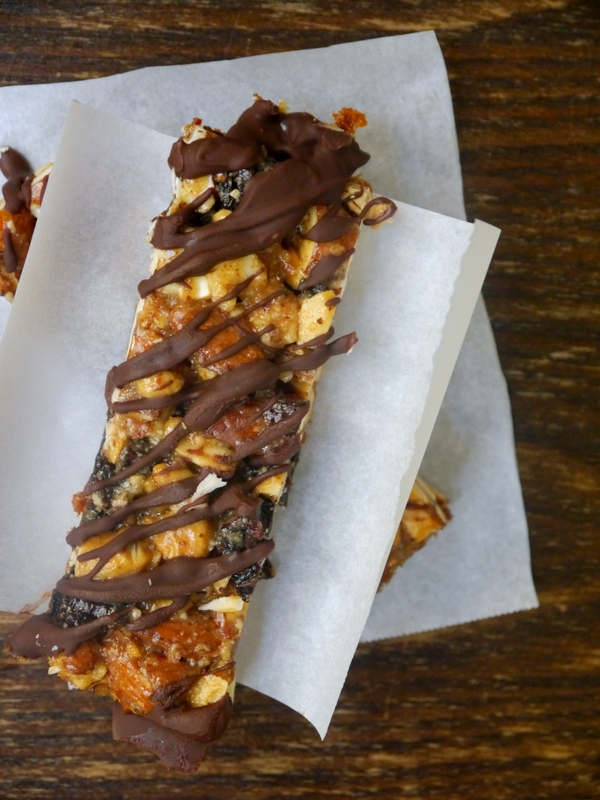 Important life lesson: You can never have enough healthy hand-held snacks. Or, ya know, chocolate. You definitely can never have enough chocolate.
After absolutely loving the results of these homemade granola bars and these Copycat Clif bars, I turned my sights to another one of my favorite snacks – KIND bars! Dark chocolate cherry cashew KIND bars, to be exact. Can you tell I'm a crazy bar fiend? I love these bars in particular because they're hand-held and convenient, but also made with real, healthy ingredients. Plus, did I mention chocolate? But whenever I love something so much, my food-blogger brain starts pondering if I could maybe, maybe make it at home. And maybe even make it more delicious, cheaper, and real-food-filled?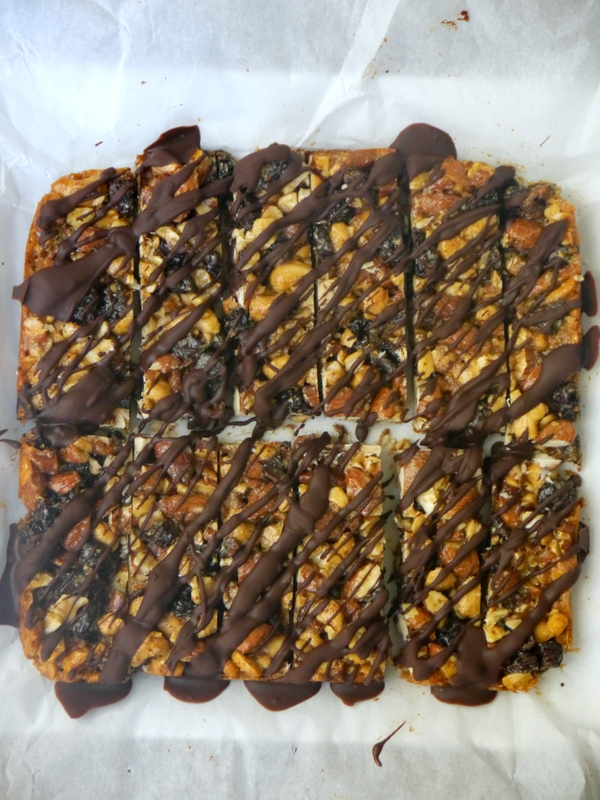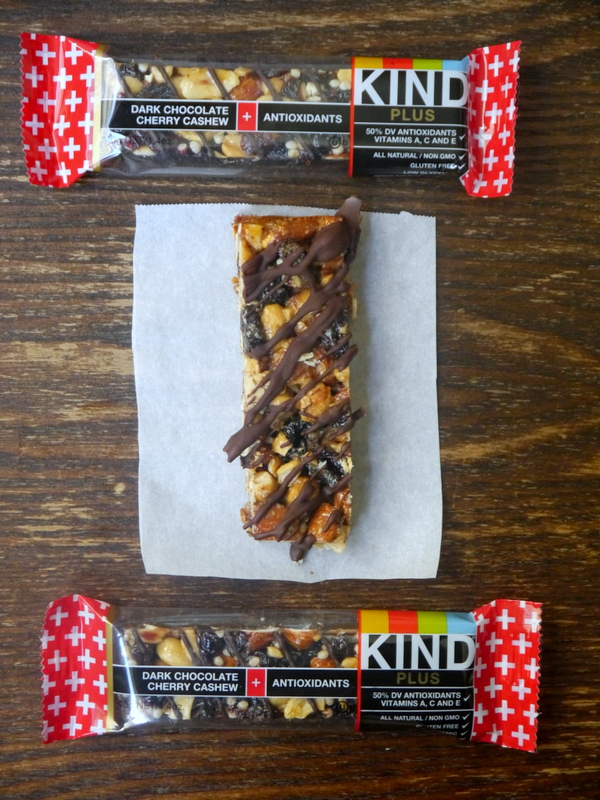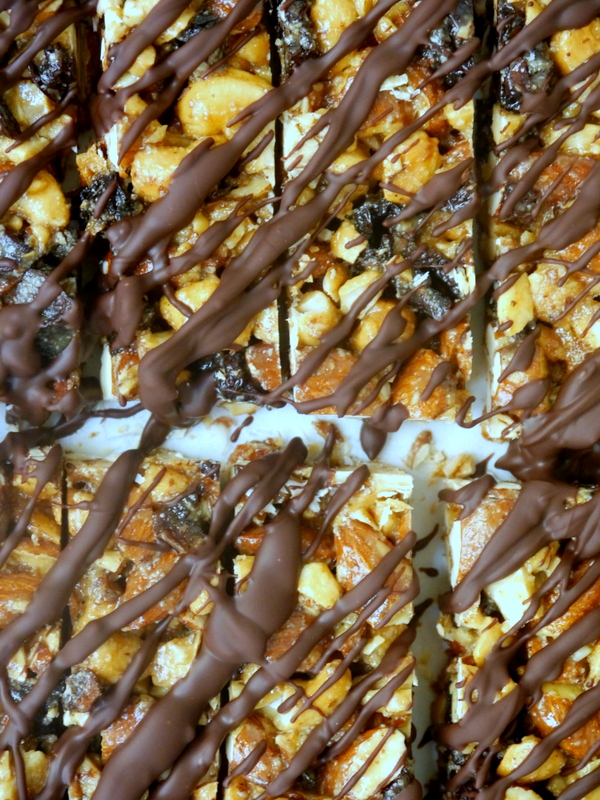 In this case, the answer was a resounding yes. We absolutely loved these copycat dark chocolate cherry cashew KIND bars. They're sweet, crunchy, chewy, and chocolate-y – literally everything I want in an afternoon pick-me-up. Plus, I was totally impressed (if I do say so myself) with how IDENTICAL these look to the real thing!! These bars seriously come together in no time, and undeniably taste better than the packaged version. I'm a total homemade KIND bar convert! You all need this healthy, delicious snack in your life.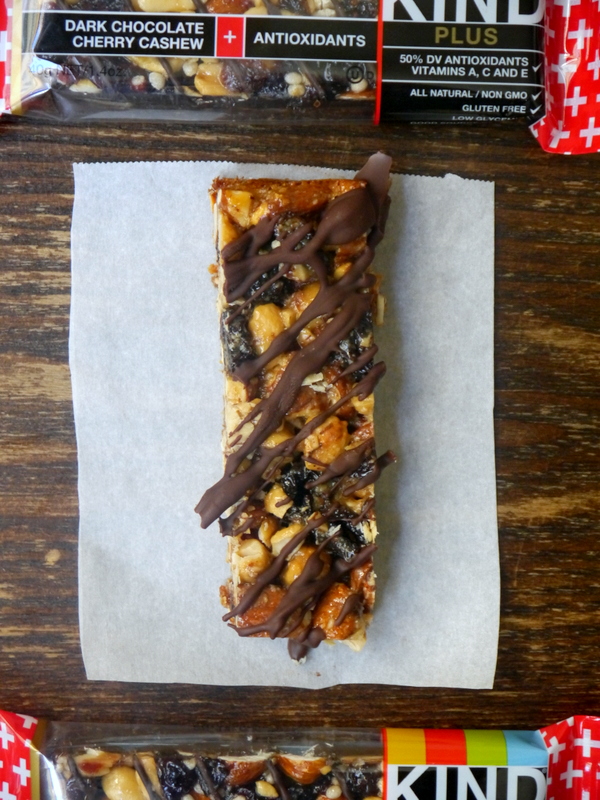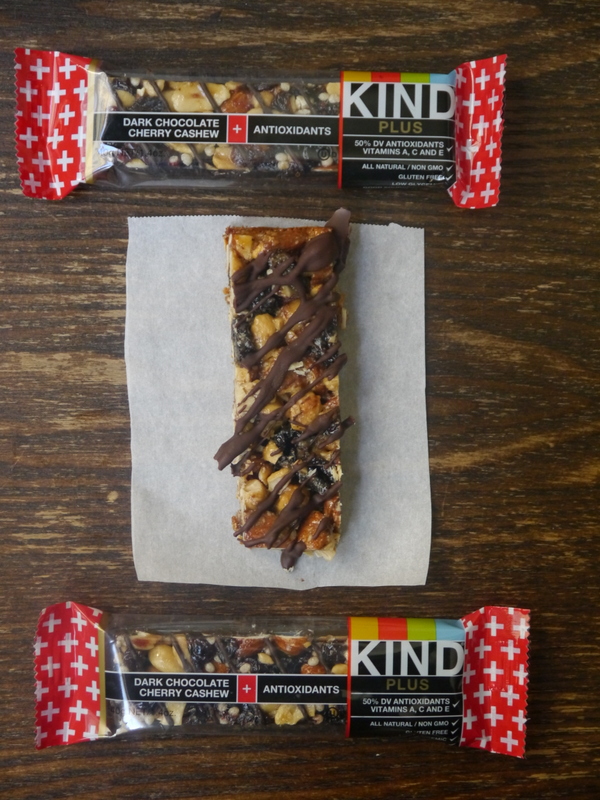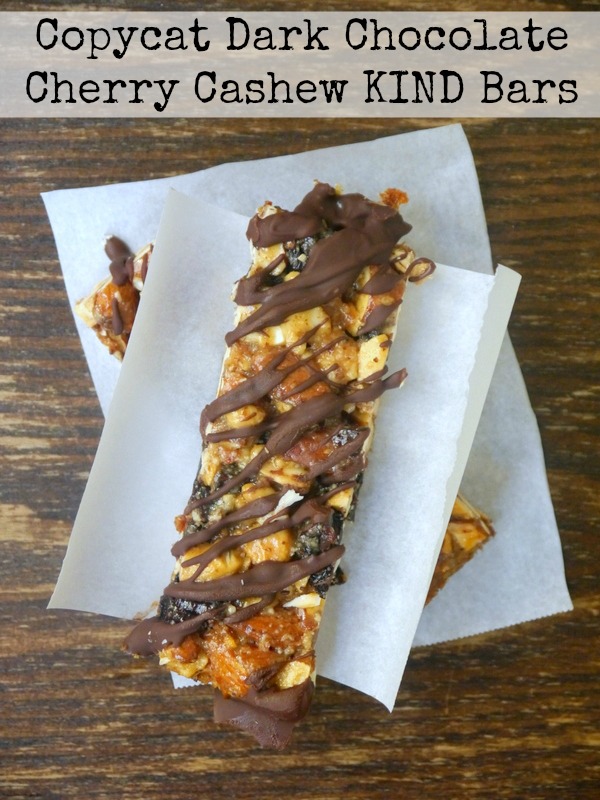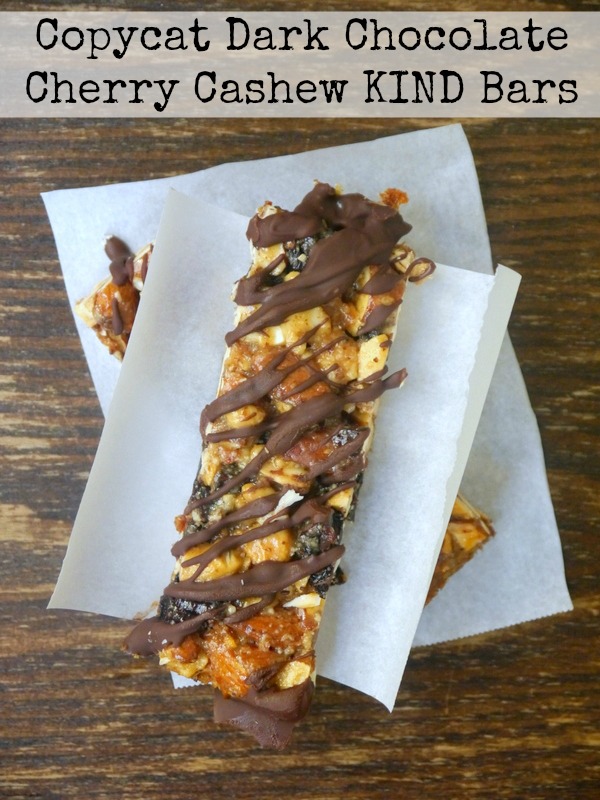 Copycat Dark Chocolate Cherry Cashew KIND Bars
2016-03-01 21:05:08
A homemade version of the delicious dark chocolate cherry cashew flavor of KIND bars! These bars are healthy, chocolate-y snacking perfection!
Ingredients
1/3 cup honey
½ tsp. vanilla
1/3 cup almond meal (you can also make this by grinding up almonds in a food processor)
1/8 tsp. salt
1 tbsp. almond butter
1 cup whole unsalted almonds, roughly chopped
1 cup whole unsalted cashews, roughly chopped
½ cup dried cherries, roughly chopped
½ cup dark chocolate chips
½ tbsp. coconut oil
Instructions
Preheat your oven to 300°F. Line an 8x8 inch square baking dish with parchment paper, leaving enough parchment hanging off to grip at least two sides. Set aside.
In a large bowl, combine the honey, vanilla, almond meal, salt, and almond butter with a rubber spatula. Add in the almonds, cashews, and dried cherries; stir until combined. Spoon into the prepared baking dish and press very firmly into an even layer, making sure to press into all the corners. Bake for 20 minutes.
Cool at room temperature for an hour, then move to the fridge for another hour to cool completely. Slice into 12 bars. In a small microwave-safe bowl, combine the dark chocolate chips with the coconut oil. Melt in 20 second intervals, stirring every time, until the chocolate is just melted and drizzle-able. Drizzle the chocolate over the bars, then return to the fridge for at least another 30 minutes to allow the chocolate to harden. Store in the fridge in an air-tight container, separating layers of bars with wax paper.
Notes
These can be stored at room temperature, but I highly recommend refrigerating them. The chocolate gets really melty and sticky at room temperature and the bars tend to fall apart a bit. Refrigerator is the way to go!
My Bacon-Wrapped Life http://www.mybaconwrappedlife.com/

Adapted from a combination of this recipe and this recipe.

Looking for more homemade healthy snacks?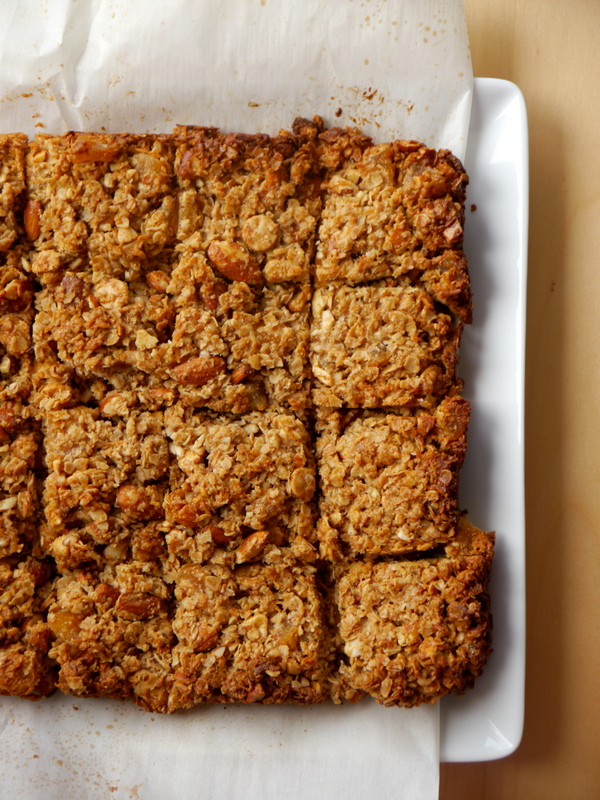 Tropical White Chocolate Coconut Granola Bars
White Chocolate Cherry Almond Energy Bars