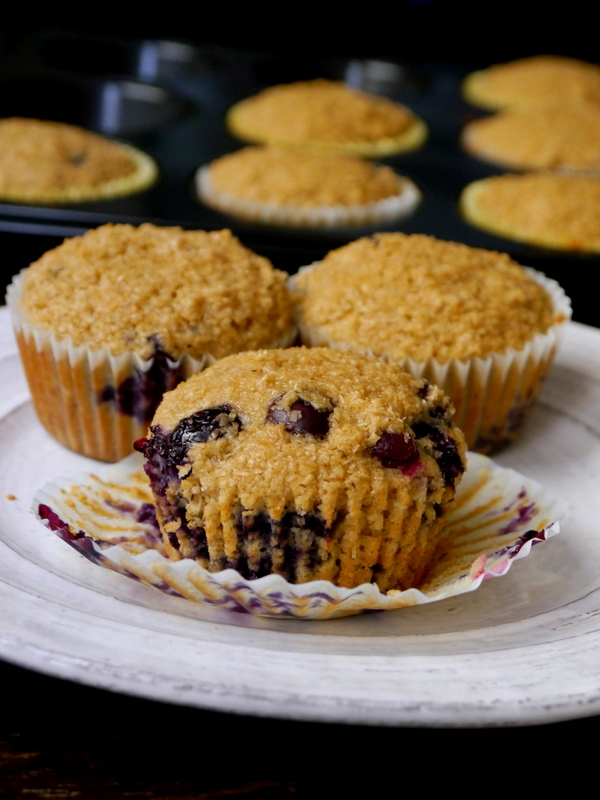 Before you say anything – I know. I know "oat bran muffins" is pretty much the least sexy food-name of all time. But hear me out!!
These blueberry oat bran muffins are kinda sorta like the nerdy girl in the 90's rom-com who turns into a total babe and wins the heart of the most popular guy in school as soon as she gets some contacts and a blowout. Ya dig?
It's like, oat bran, BO-RING. Bran muffins, MEH. But then! We add big juicy bursts of fresh blueberry deliciousness and….DAYUMMMM. Sexy. Right?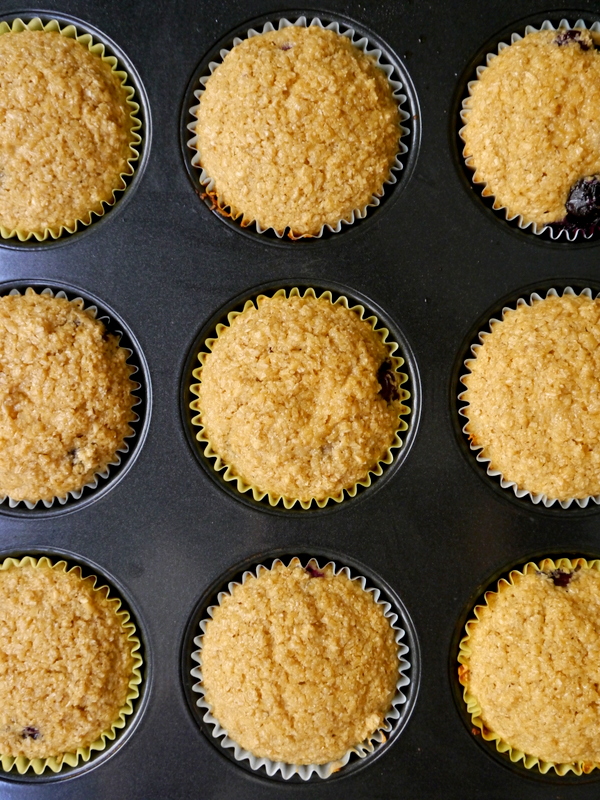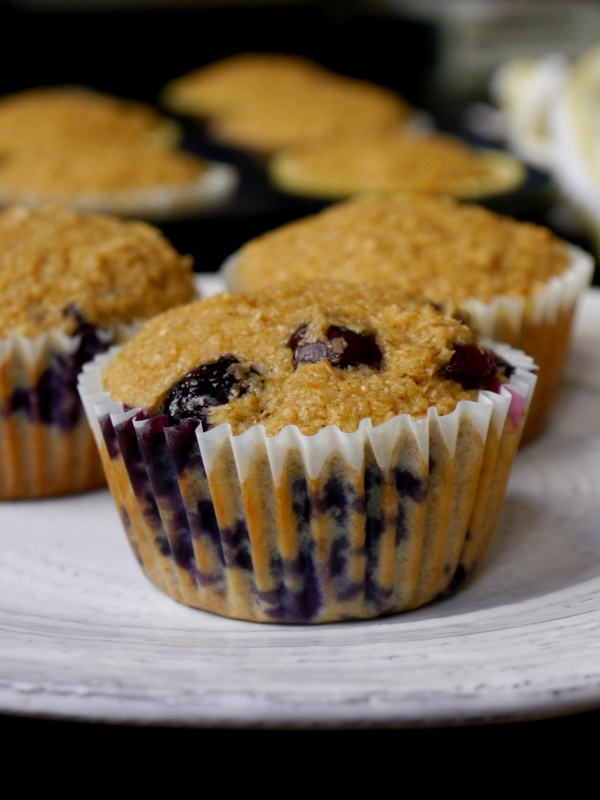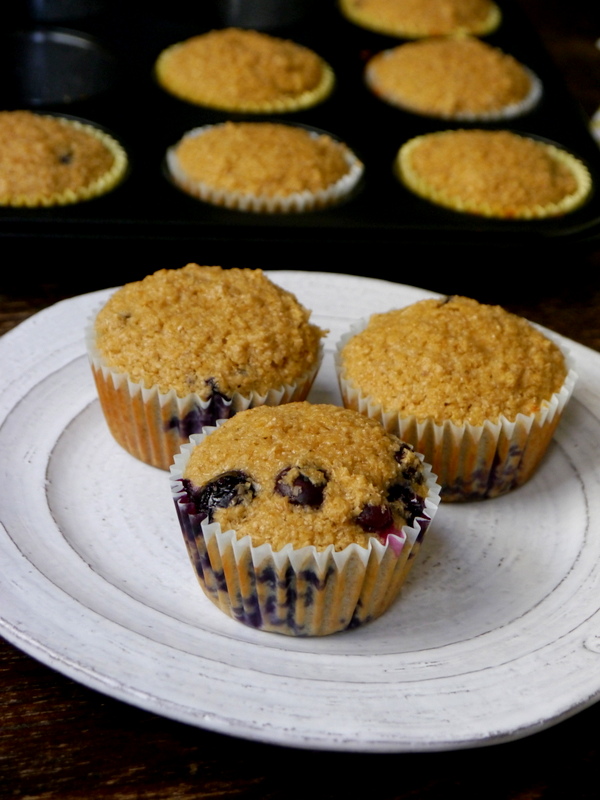 I'm not going to lie, I need no convincing when it comes to bran muffins. I have always LOVED bran muffins, even as a kid. I was the weirdo kid who would choose a big hearty bran muffin at the coffee shop, while all the other normal kids chose double-chocolate or banana nut or bakery-style blueberry. I think I got it from my dad – he's a total bran lover too. I admit it, and I wave my bran-muffin-loving freak flag high. So for my fellow weird bran-loving friends, I know you're already on board.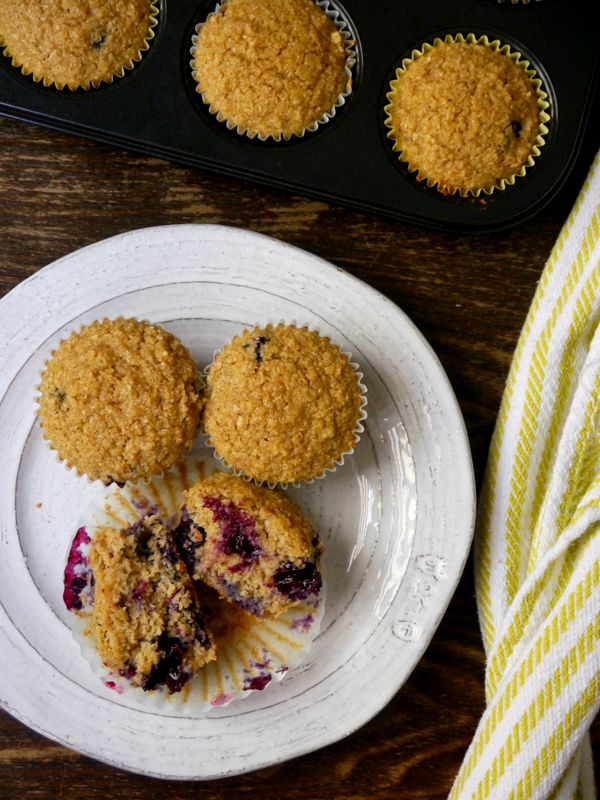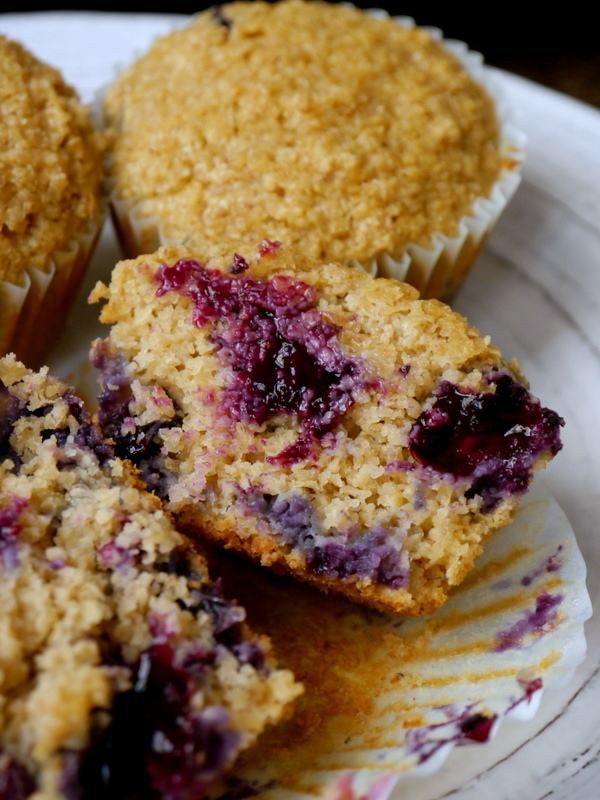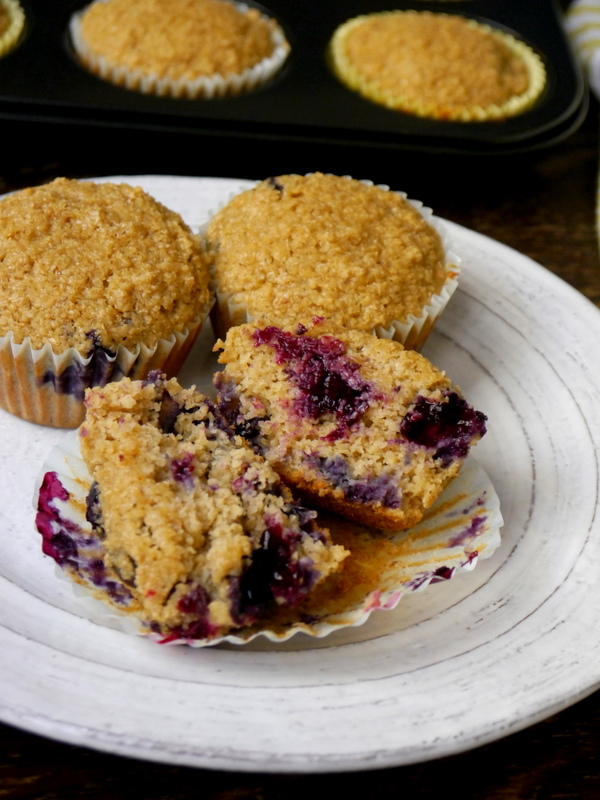 But for everyone else, I know blueberry oat bran muffins don't sound like the greatest breakfast of all time. And I'm not going to lie – these are no streusel-topped dessert-masquerading-as-breakfast decadent muffins. These are real life, trying to eat healthy and actually like it, grab-on-the-way-out-the-door muffins, and for that, I love them. They're incredibly easy to throw together, filled with good-for-you ingredients, and come out so satisfyingly hearty and flavorful. The fresh blueberries become incredibly sweet and jammy in the oven, and they add the perfect sweetness and textural contrast. These blueberry oat bran muffins are my nerdy-bran-loving idea of a sexy breakfast, and I think if you give them a chance, you'll come around too!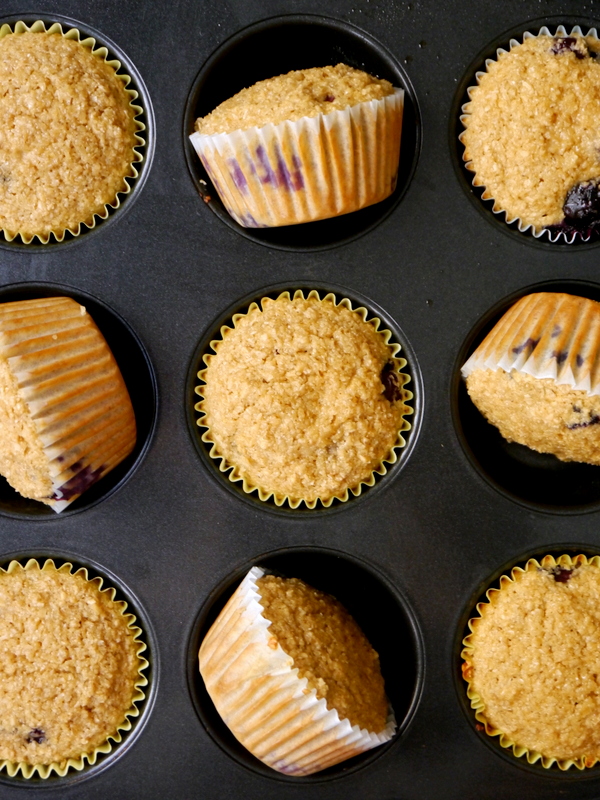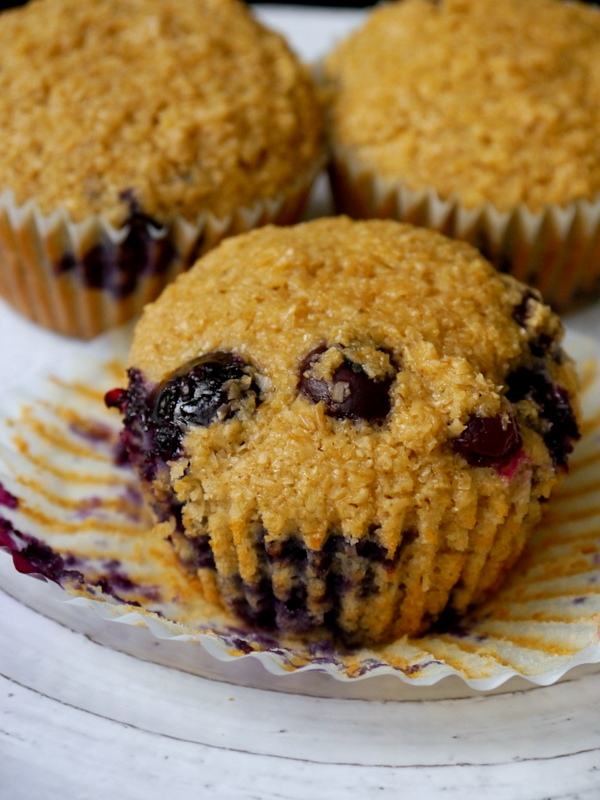 I mean, those blueberries. Do it for the blueberries.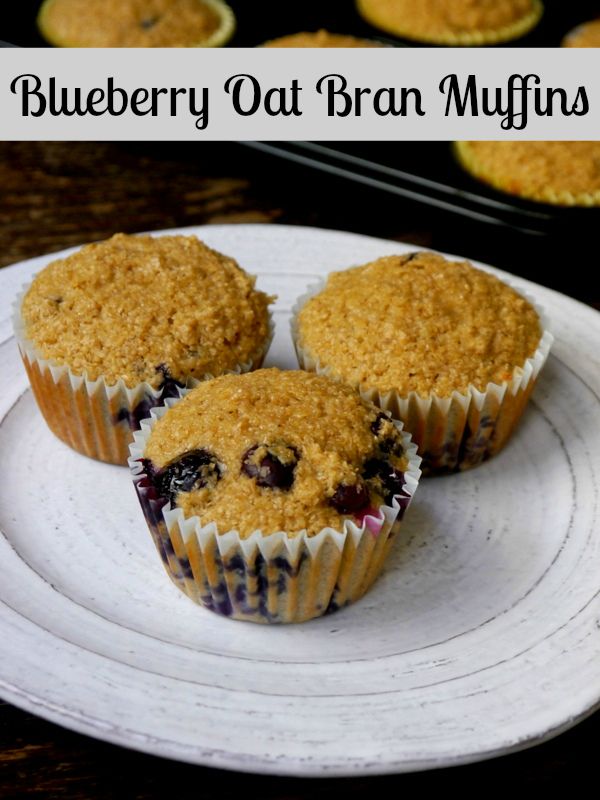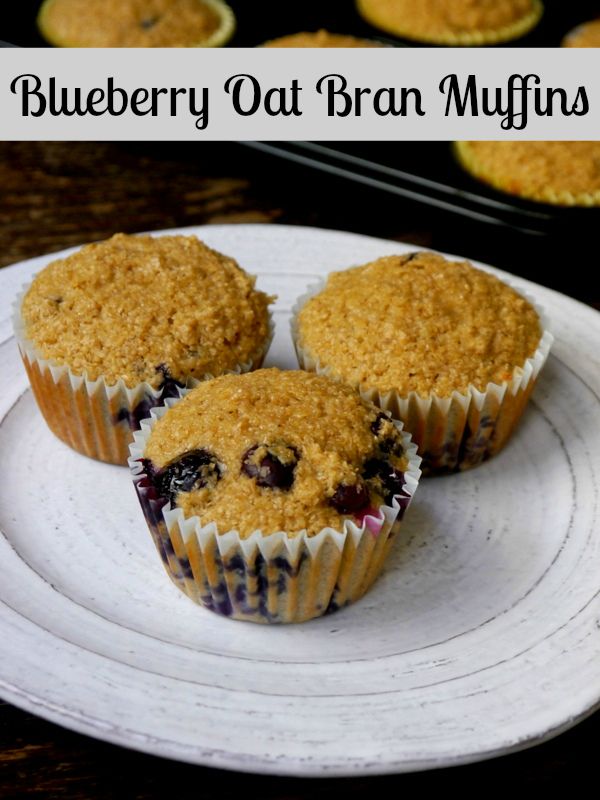 Blueberry Oat Bran Muffins
2015-07-19 15:31:06
These quick and easy blueberry oat bran muffins are the perfect healthy, hearty breakfast on the go - and they're filled with gorgeous burst-in-your-mouth summer blueberries, to boot!
Ingredients
2 cups oat bran cereal, uncooked
¼ cup brown sugar
2 tsp. baking powder
½ tsp. salt
1 cup unsweetened vanilla almond milk (can sub regular milk)
¼ cup honey
2 tbsp. vegetable oil
Heaping ½ cup fresh blueberries, rinsed and patted dry
Instructions
Preheat your oven to 425°F. Line 12 muffin cups with paper liners and set aside.
In a large bowl, combine the oat bran, brown sugar, baking powder, and salt. Stir in the almond milk, honey, and vegetable oil. Finally, gently fold in the fresh blueberries.
Spoon the mixture into the 12 prepared cups (each should be about ¾ full). Bake for about 15 minutes, until the tops are light golden brown and a tester inserted into the center of a muffin comes out clean.
Adapted from Food.com
My Bacon-Wrapped Life http://www.mybaconwrappedlife.com/
Looking for more yummy muffins?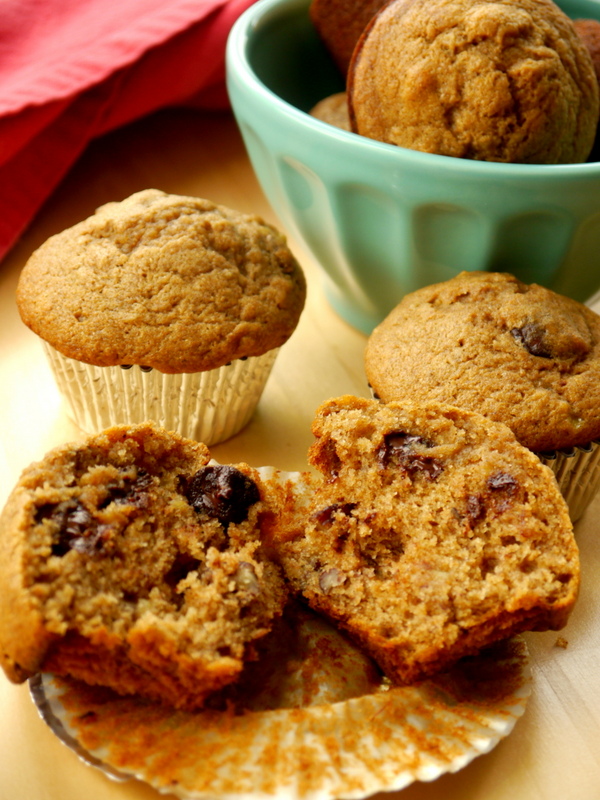 Whole Wheat Banana Muffins with Dark Chocolate and Toasted Pecans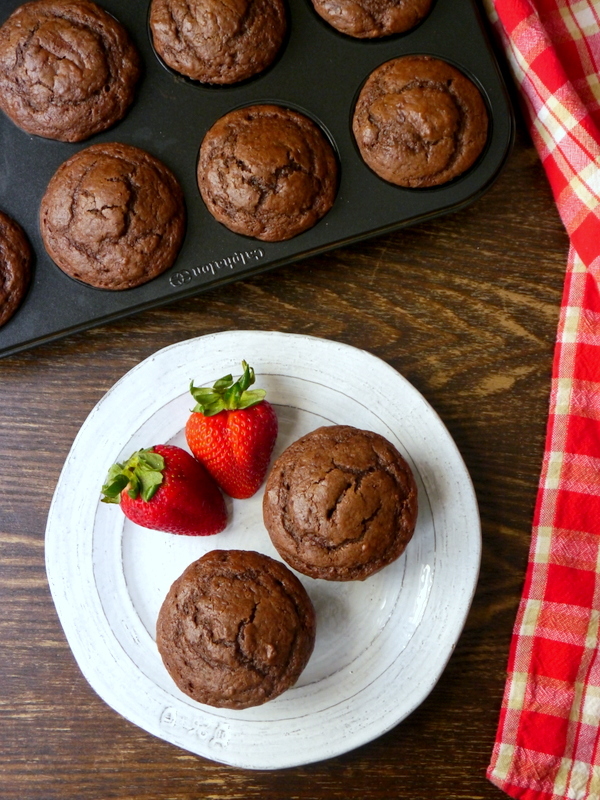 Bakery-Style Double Chocolate Muffins