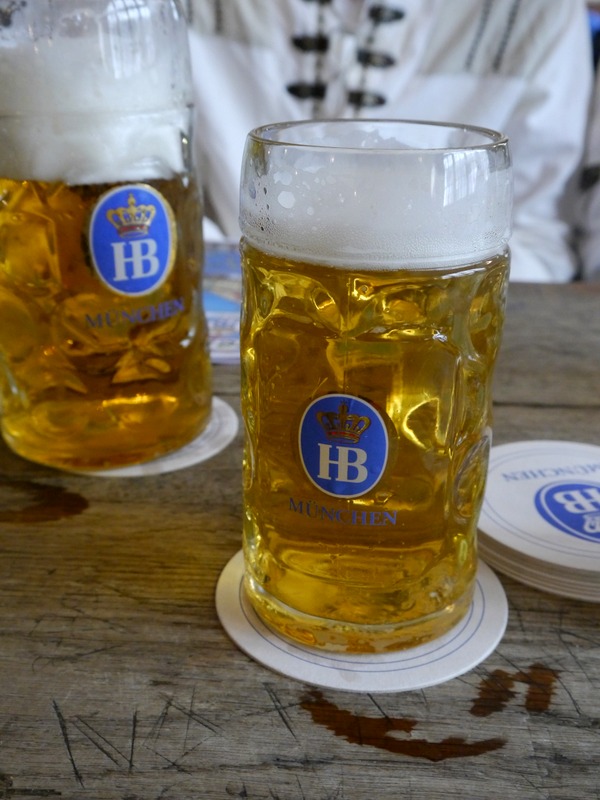 Last time we went to Munich, we were there for Oktoberfest, which is something I'd highly recommend to any beer lover (or pretty much anyone, to be honest) to go to at least once. This time around though, we decided to skip the crowds and hefty price tags and went a little before the festival started – which meant we had to DIY our beer drinking experience. My father-in-law Merle mapped out six of the classic Munich brauhauses (beer halls) and we embarked on an aggressive plan to visit all six in one day!
Fortunately, due to eating a meal or snack at almost every stop, we all made it out very much alive and had the BEST time. I wanted to share our self-guided beer tour because I thought it was the most amazing way to sample all the various classic beers Munich has to offer in one day, and it was also an incredible way to see the city! Plus, as you'll see below, each of the different brauhauses had such a different vibe and were all so unique and fun. Read on for all the details for the best self-guided beer tour of Munich (and check out my handy dandy map guide below)!
First things first: timing. If you're attempting to do this whole tour, I'd recommend starting around 11am or 12pm, and it will probably take about 8 hours depending on how much you linger. We started out strong on the first three, drinking our beers and eating our food relatively quickly (a little under an hour at each place) and then lingered a little more over the last three. I can't stress enough the importance of eating a big meal first and then snacking along the way, for, ya know, longevity's sake.
We started our day at probably the most well-known and biggest beer hall, Hofbräuhaus. This is definitely the most touristy of the bunch, but you can still get a fantastic classic German meal and (most importantly) a liter of excellent beer. It's incredibly lively, with a big band playing every hour and hundreds of people milling about. This is a great place to start so you can check off a classic Munich experience and then move on to the more low-key places!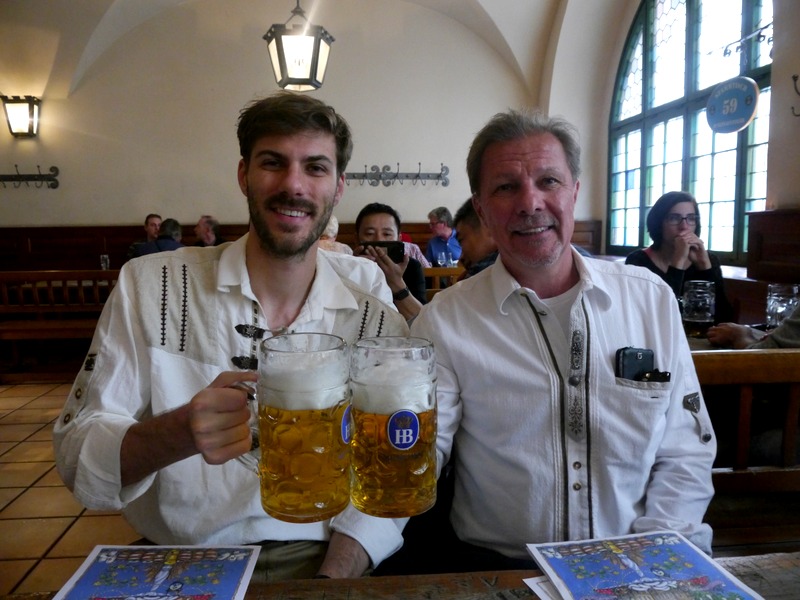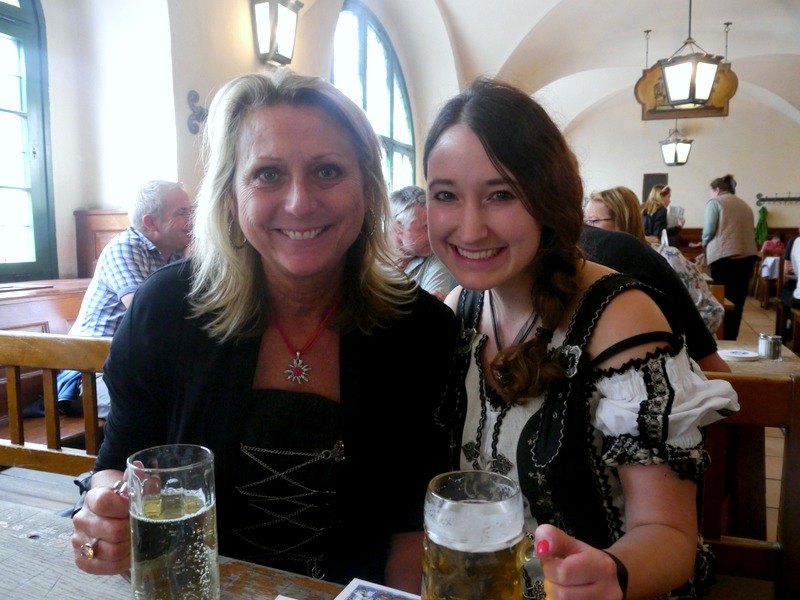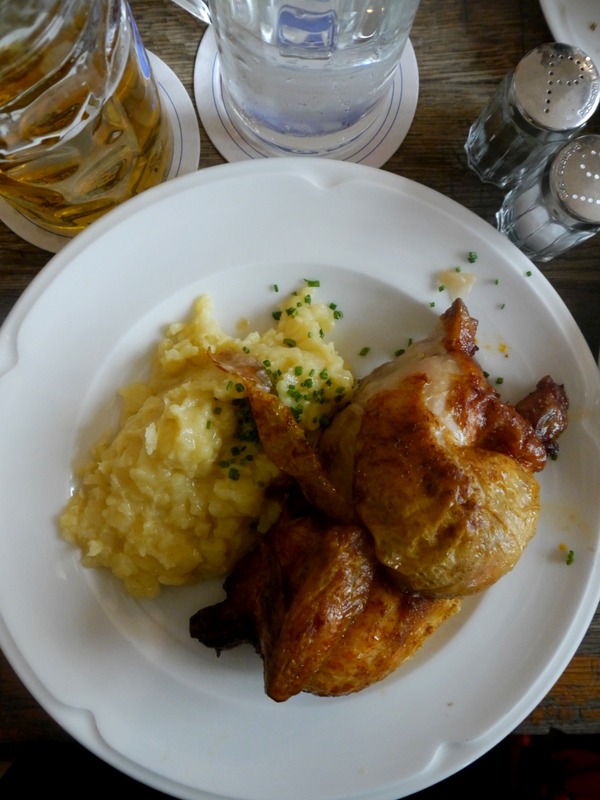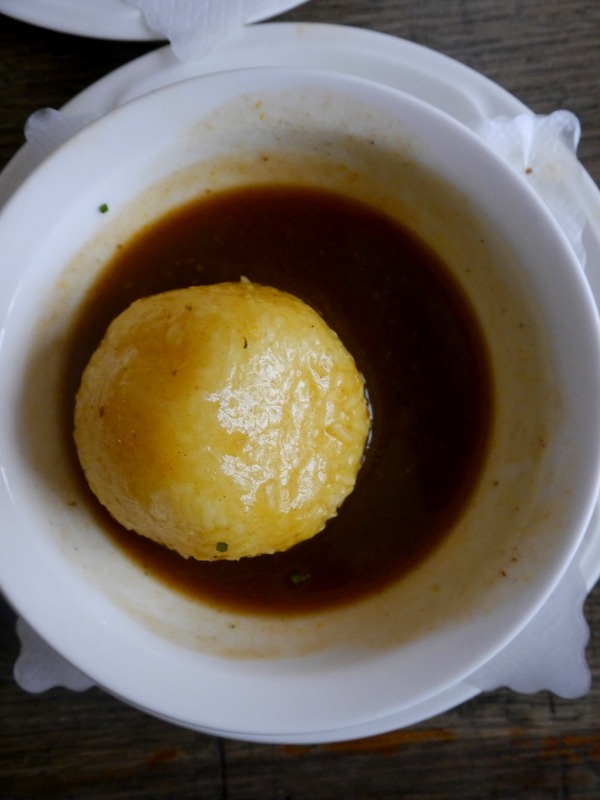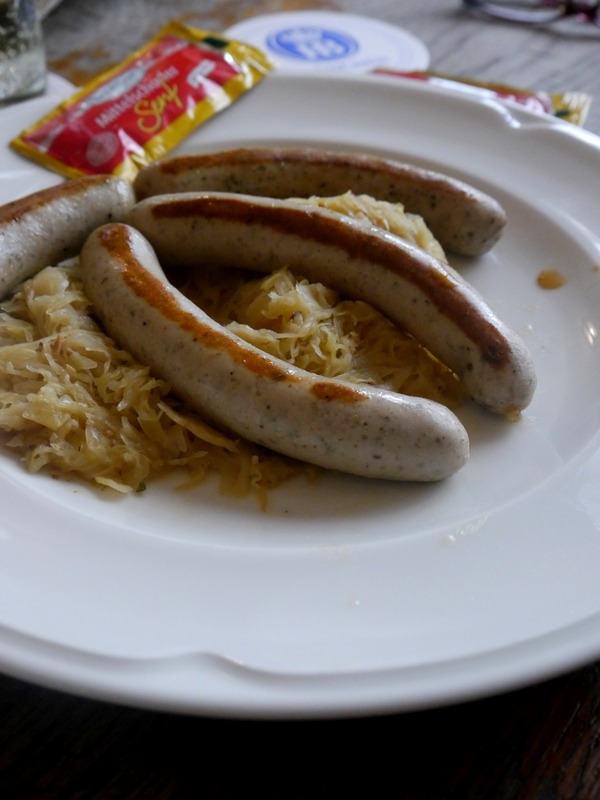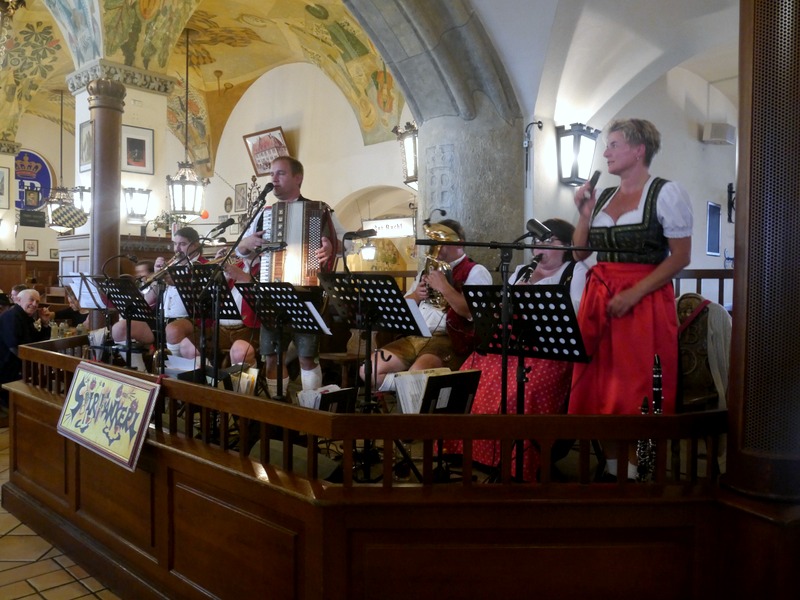 We next hit up the brauhaus that was closest to Hofbräuhaus, also right in downtown Munich: Spatenhaus. Spatenhaus was definitely way more formal and quiet than Hofbräuhaus and was a nice place to enjoy some peace and quiet before continuing with our DIY tour. It's definitely still touristy due to its location, but the service was great and it wasn't too crowded. We had a few "snacks" (pretzels, cheese spaetzle, etc.) even though we had just finished lunch, ha! It was all for responsibility's sake, of course.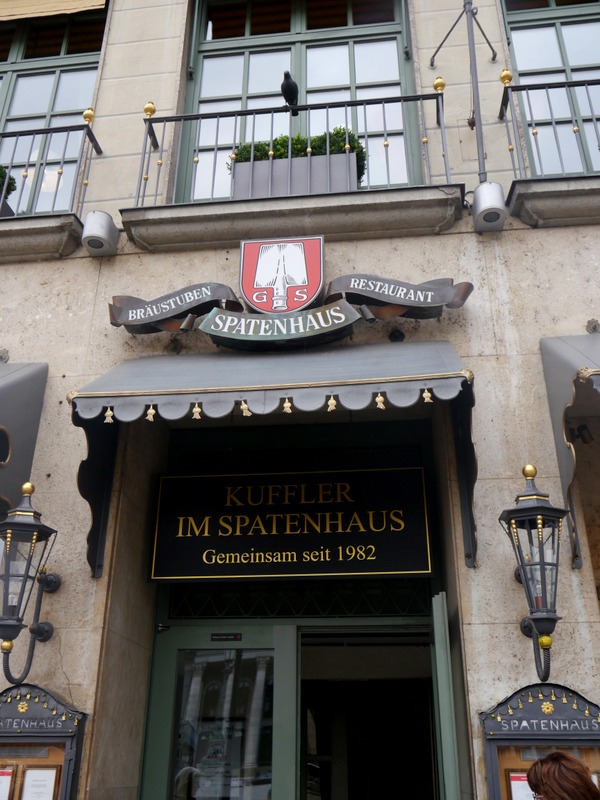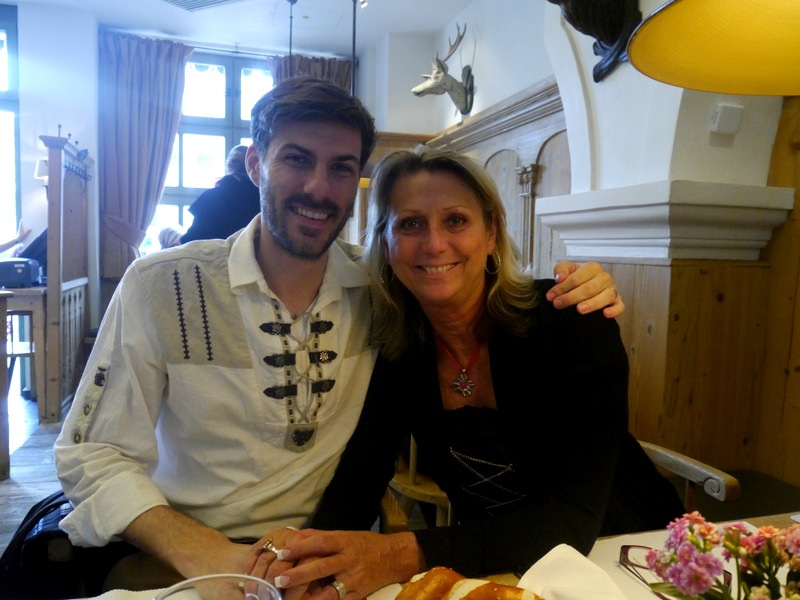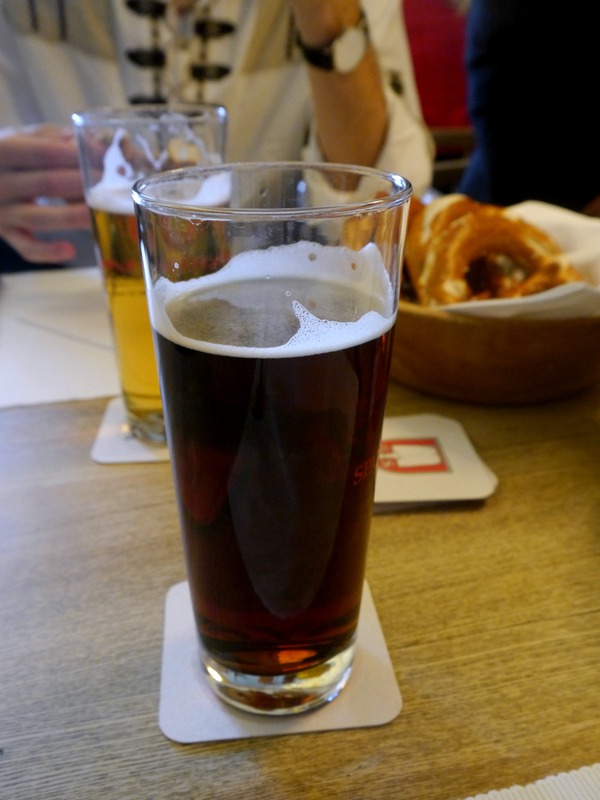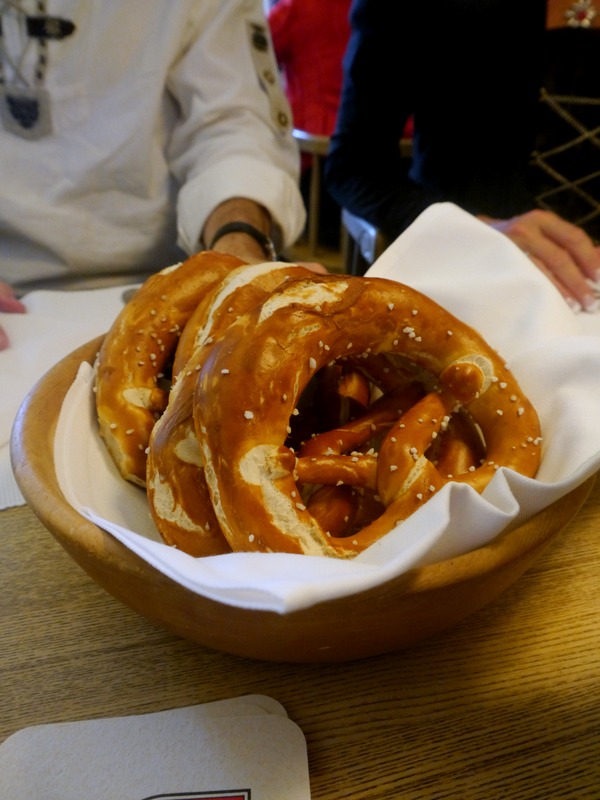 Hacker-Pschorr's brauhaus was a quick 5-10 minute walk away so we went there next. This was one of the smaller ones, and we were able to sit outside right on the street for some good people watching. I would say this one had the least charming ambiance, but the beer was great and I was already loving seeing the different vibes of the beer halls so far.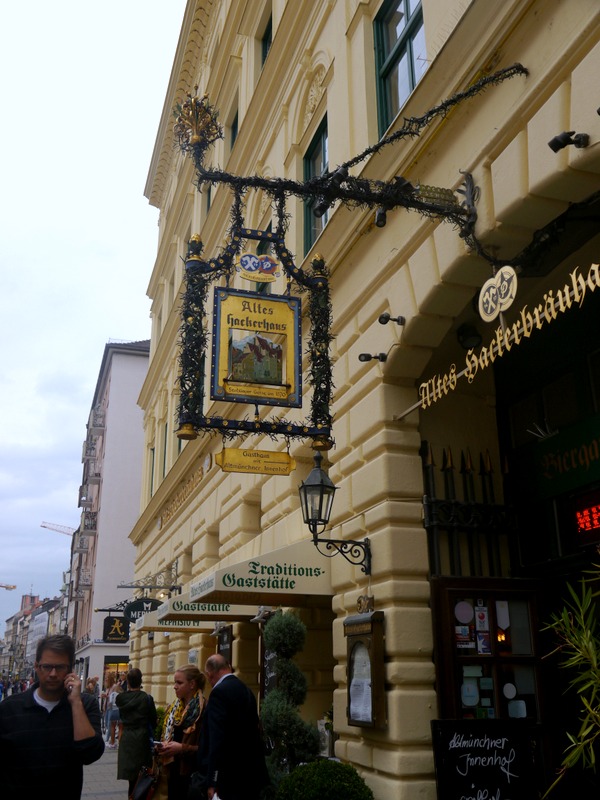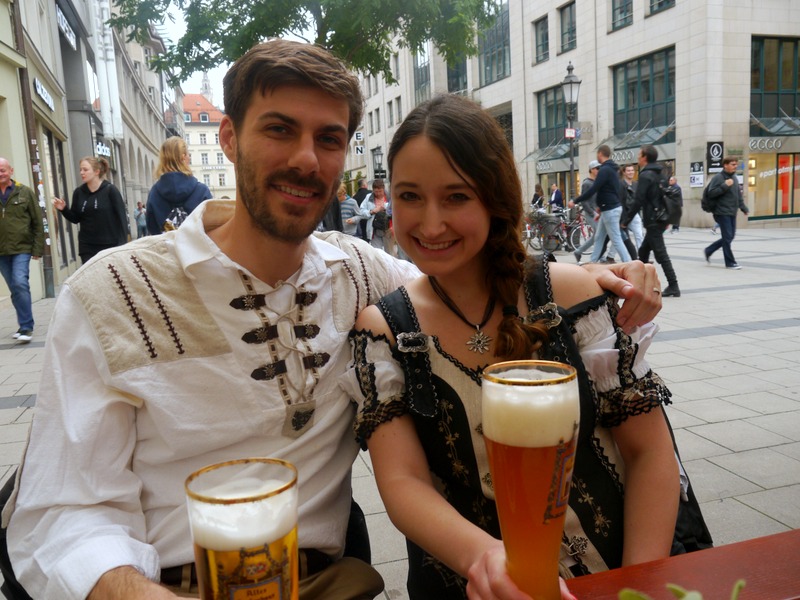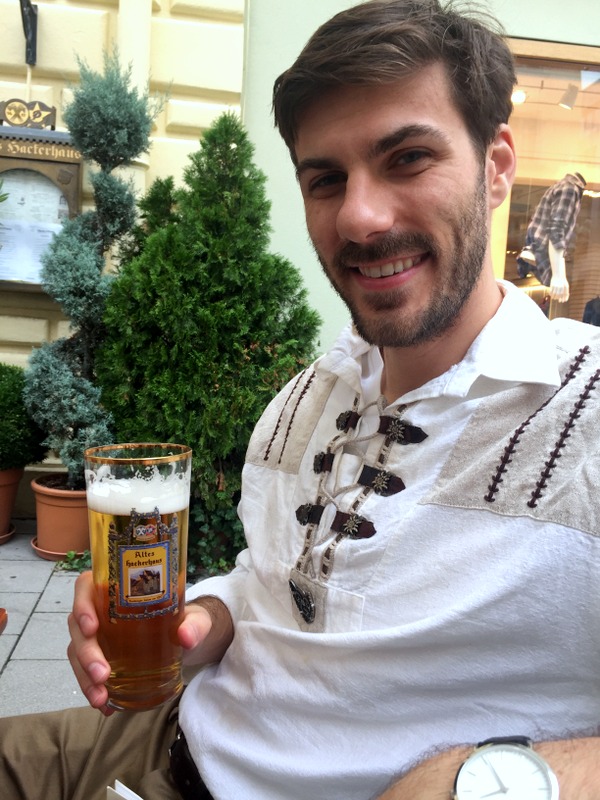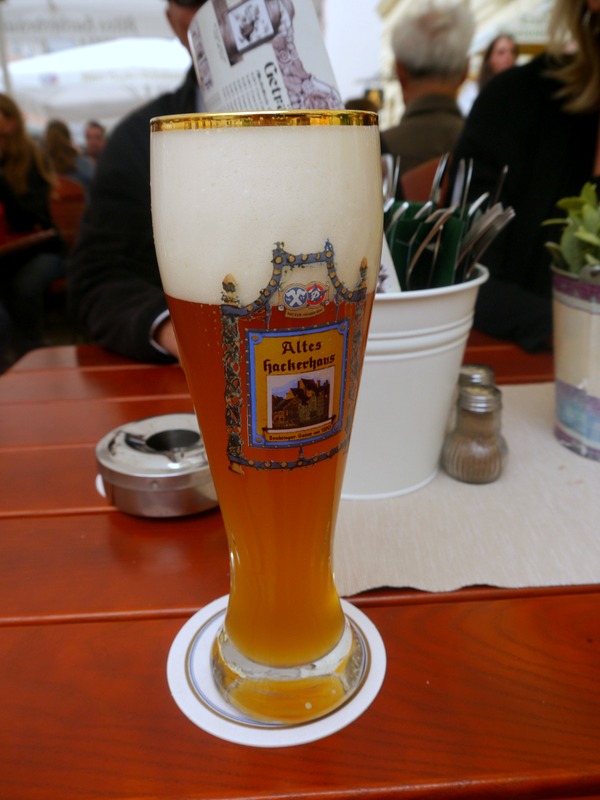 Paulaner is my favorite German beer, so I was very excited to try this one! We had to take a pretty serious walk, but it was definitely necessary at that point to burn off some of those beer calories. When we turned the corner and saw Paulaner, we were shocked at how beautiful the building was. Inside, it was also gorgeous and very modern – it definitely felt more like the fancy craft breweries here in the U.S. than the other brauhauses we visited. Because it's definitely off the beaten path, it was very low-key and not touristy, either. Overall, Paulaner would be my favorite brewery to go back to on a cozy cold night because it was so beautiful inside and so different than the other ones we visited!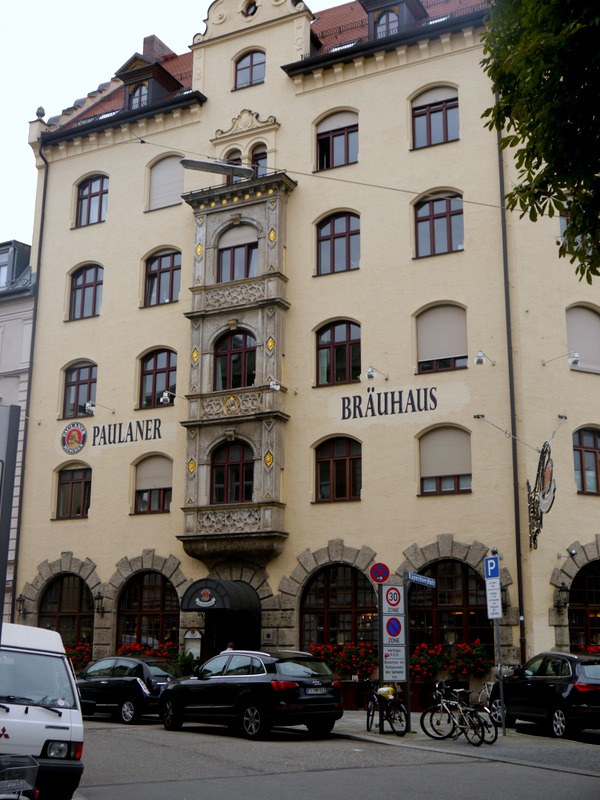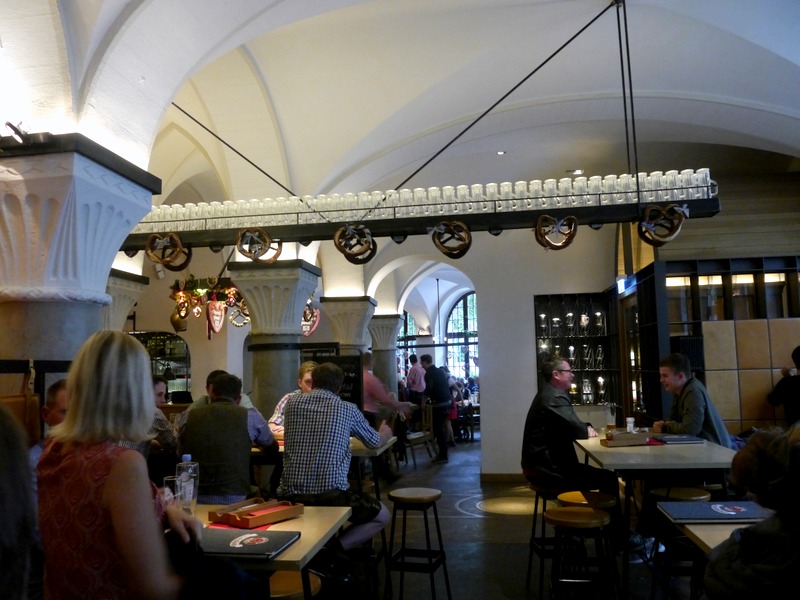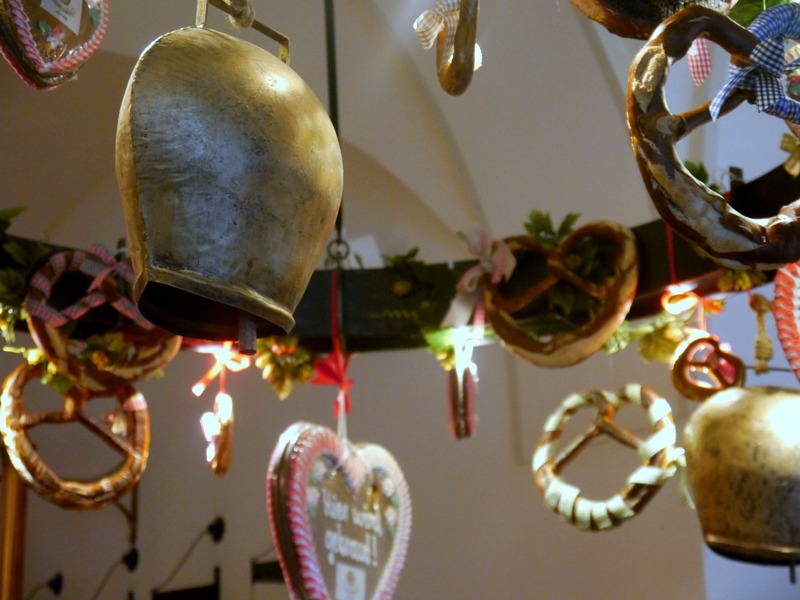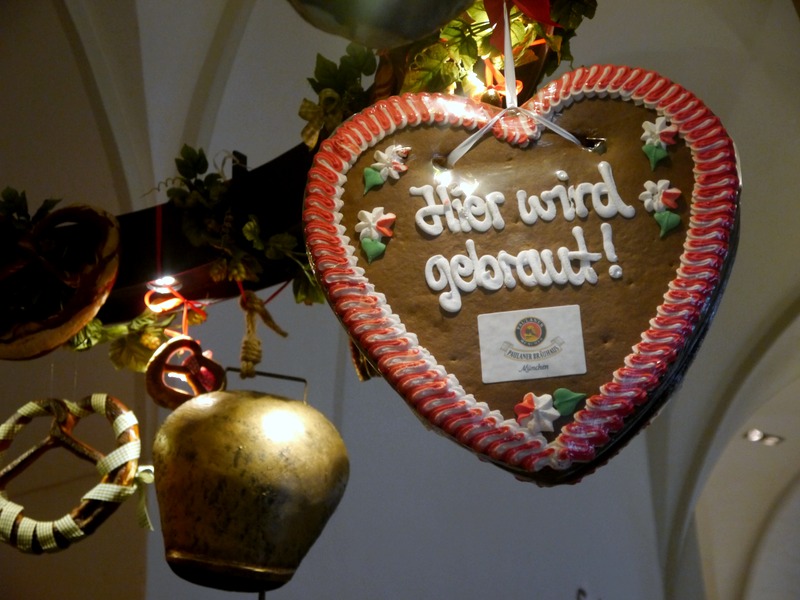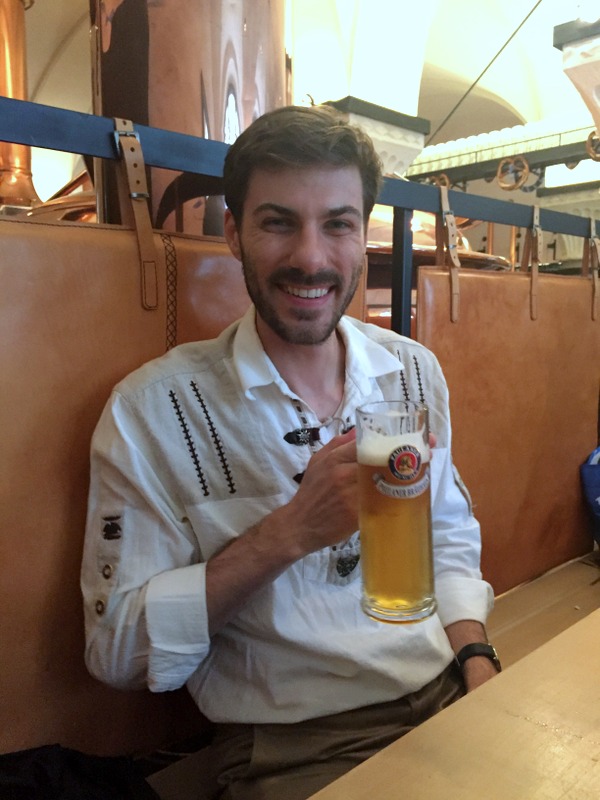 We next hopped on the train and went to Augustiner-Keller, which was AMAZING. There were hundreds of outdoor tables in a beautiful outdoor garden – it looked like it would be SUCH a party on a beautiful weekend day! By the time we got there, it was getting to be nighttime and was a little chilly out, but there was still a good crowd. We had some sausages here as another "snack" and relaxed for a little bit. This was overall my favorite brauhaus and would be the best one to post up at for a full day of beer drinking on a gorgeous day in Munich due to its enormous outdoor space.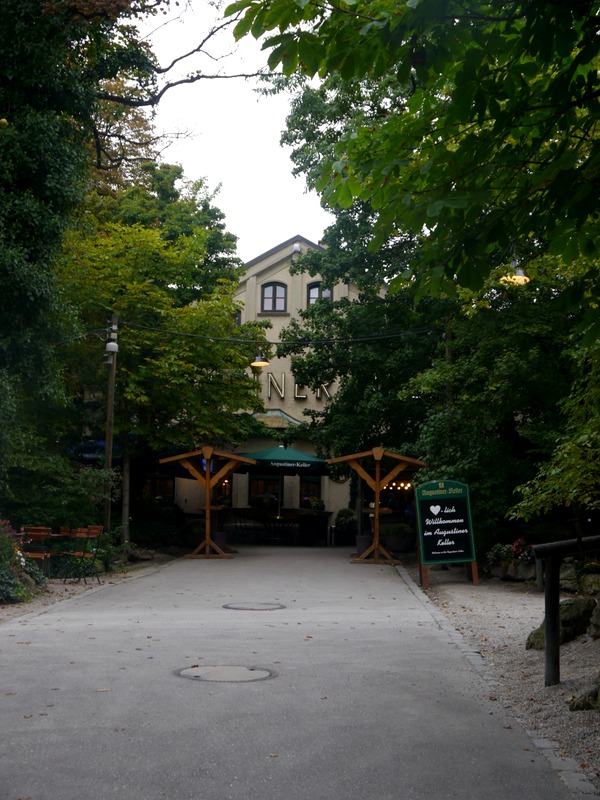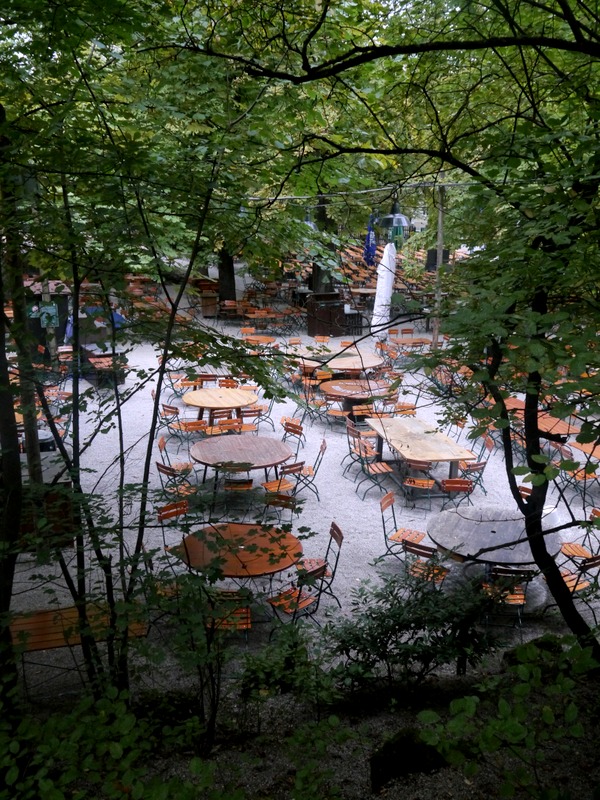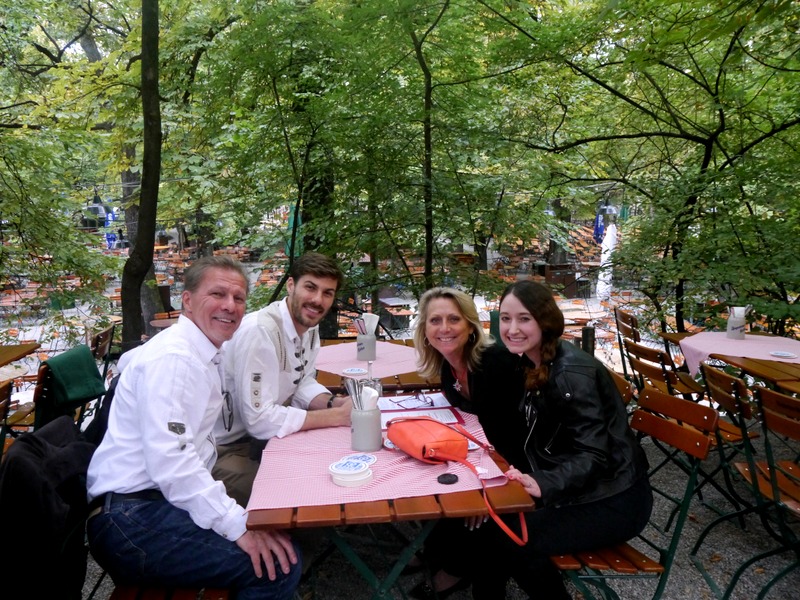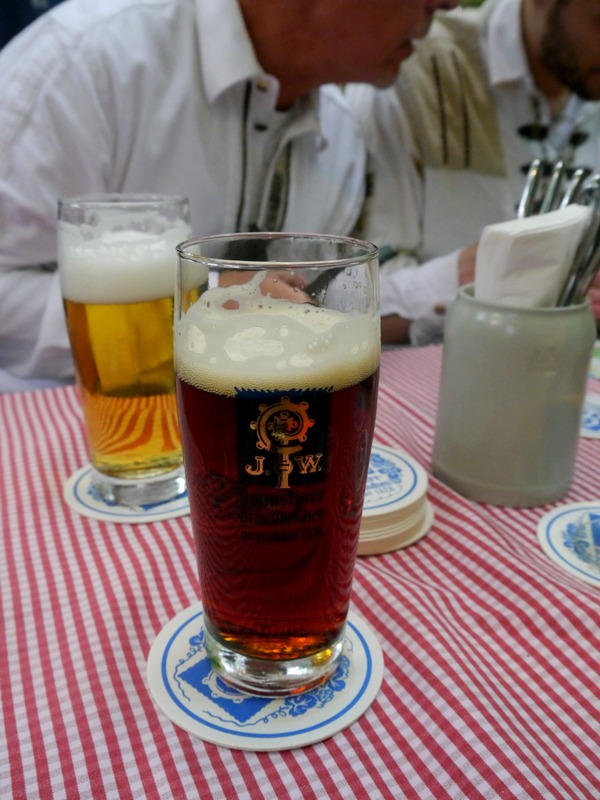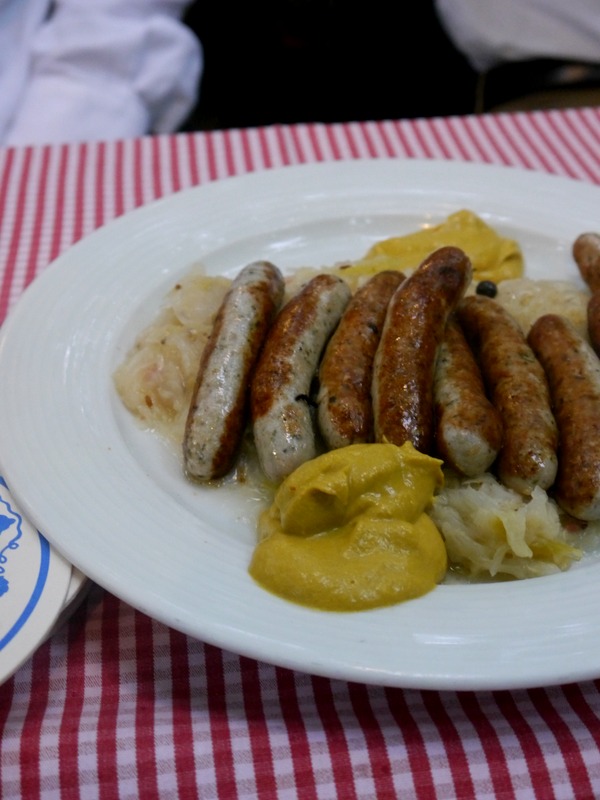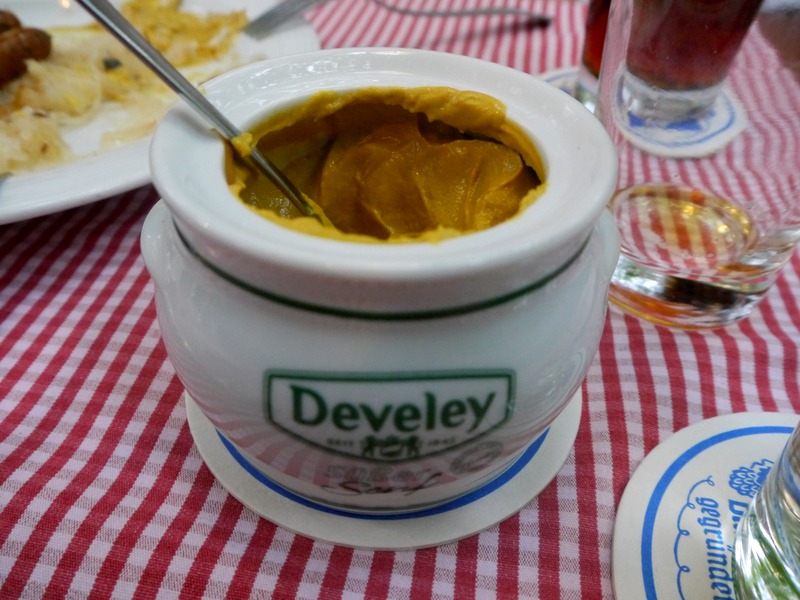 We ended our tour at Löwenbräukeller right around dinnertime, and it was already a total party. We were able to get a table and ordered up some epic desserts (including my all-time fave, applestrudel!) and of course, more beer and wine. Lowenbrau was also a larger beer hall, with tons of tables and high ceilings, but felt a little cozier than Hofbräuhaus. It was the perfect way to end our epic beer tour!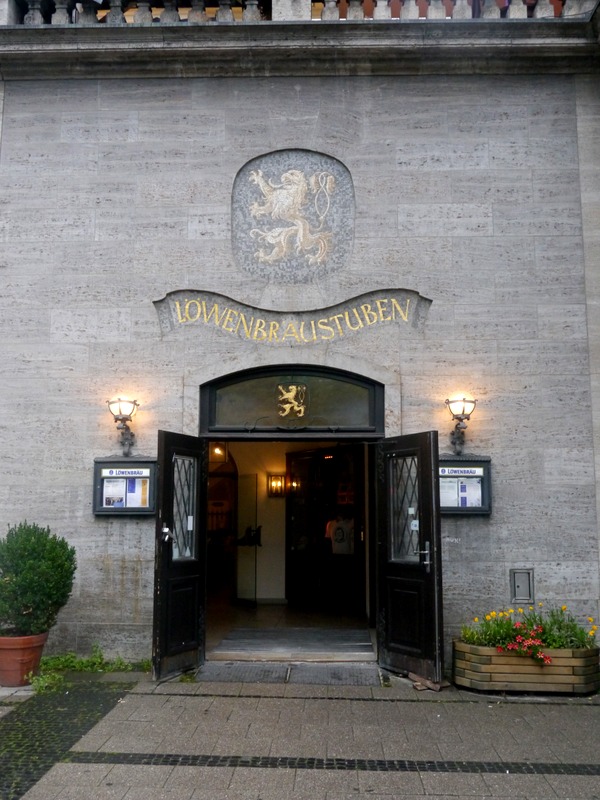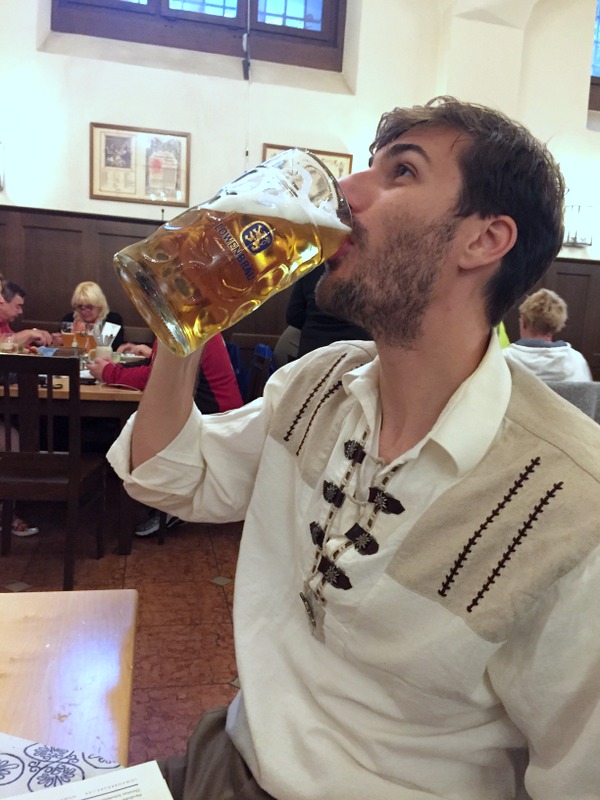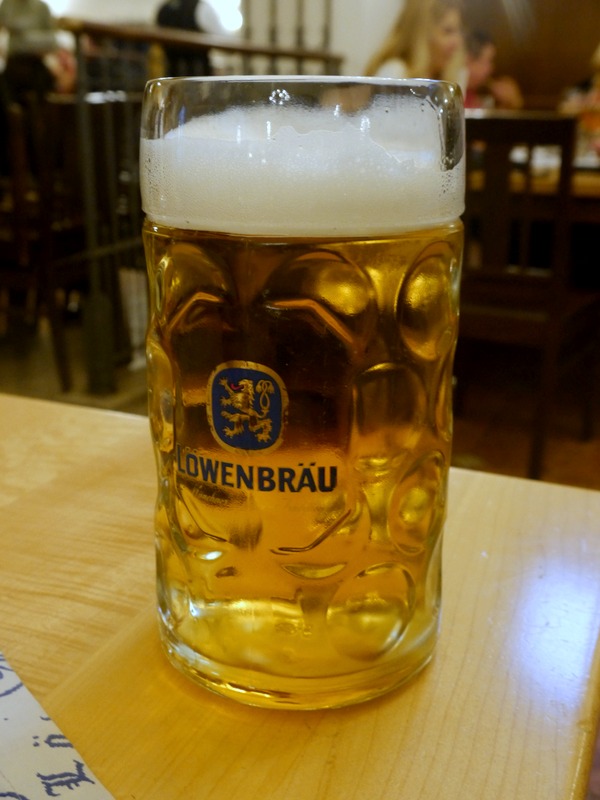 I highly recommend following this tour if you're visiting Munich and want a fun, unique way to see the city. Happy beer drinking!
Contact Info:
Hofbräuhaus München
Platzl 9, 80331 München, Germany
+49 89 290136100
www.hofbraeuhaus.de
Spatenhaus an der Oper
Residenzstraße 12, 80333 München, Germany
+49 89 2907060
www.kuffler.de
Hackerhaus
Sendlinger Str. 14, 80331 München, Germany
+49 89 2605026
www.hackerhaus.de
Paulaner Bräuhaus
Kapuzinerpl. 5, 80337 München, Germany
+49 89 5446110
www.paulaner-brauhaus.de
Augustinerkeller
Arnulfstraße 52, 80335 München, Germany
+49 89 594393
www.augustinerkeller.de
Löwenbräukeller
Nymphenburger Str. 2, 80335 München, Germany
+49 89 526021
www.loewenbraeukeller.com