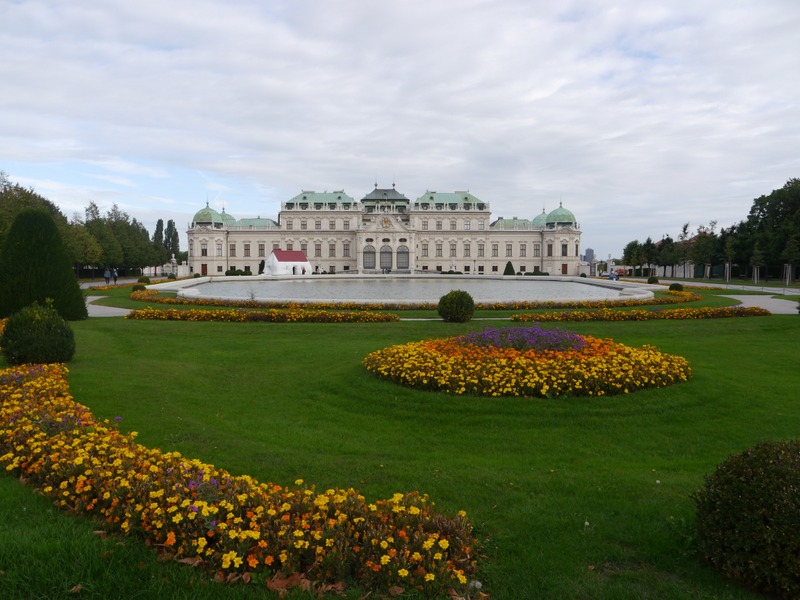 Whew! After two incredible weeks of road tripping around Europe, we're back home in the States. Even though it's always nice to be back in your own bed, the vacation withdrawal is so real – I pretty much can't stop flipping through all the pictures from our incredible trip and dreaming about all the German beer, street food sausages, delicious Austrian and Czech wine, and sweet apple strudel we ate over the past 2 weeks. I'm so excited to be able to relive a little bit of the magic over the next few weeks right here!
First stop: Vienna, Austria! I knew Vienna was going to be beautiful, but I wasn't prepared to eat (and drink) so well in this gorgeous, relatively quiet city. I absolutely loved Vienna because it was so walkable and low-key; it's filled with beautiful parks, incredible palaces, museums, and other architecture, and quaint little coffee shops and cafes everywhere. My dream! We ate at so many amazing places in Vienna and even had one of the very best meals of my life – I've rounded up all of our favorites below.
For a peek at modern Austrian cuisine: Ulrich
For our first dinner in Vienna, we went to Ulrich, which a few people had recommended and I'd also read about in the New York Times. It's definitely more modern Austrian food – no schnitzel here! – and it was a lovely break from all the heavy European food we'd been eating on our trip thus far. We split a sampler plate of their entire "small plates" selection to start, and I got one of their flatbreads for my main course, which was amazing! All of the food was fresh, healthy, and delicious, and their adorable outdoor patio was the perfect way to spend a leisurely evening. We didn't have a chance to go back, but I've heard Ulrich is excellent for breakfast, as well!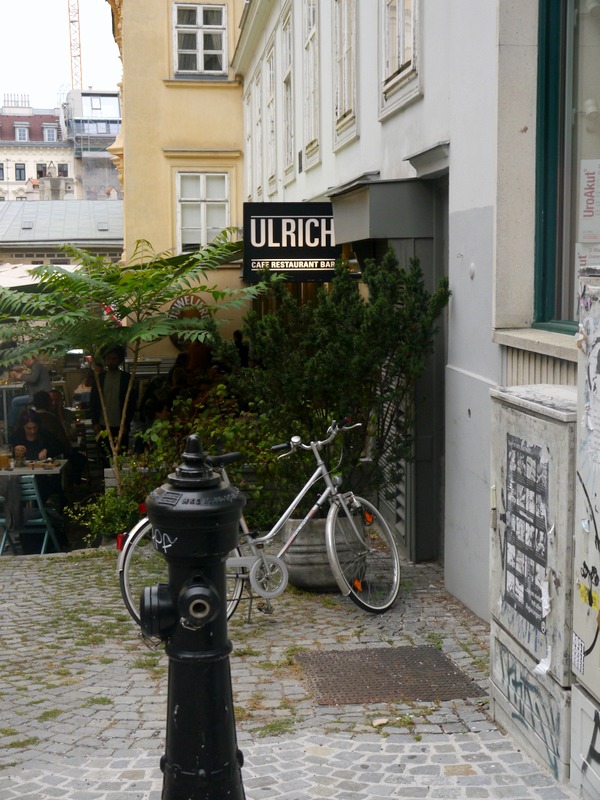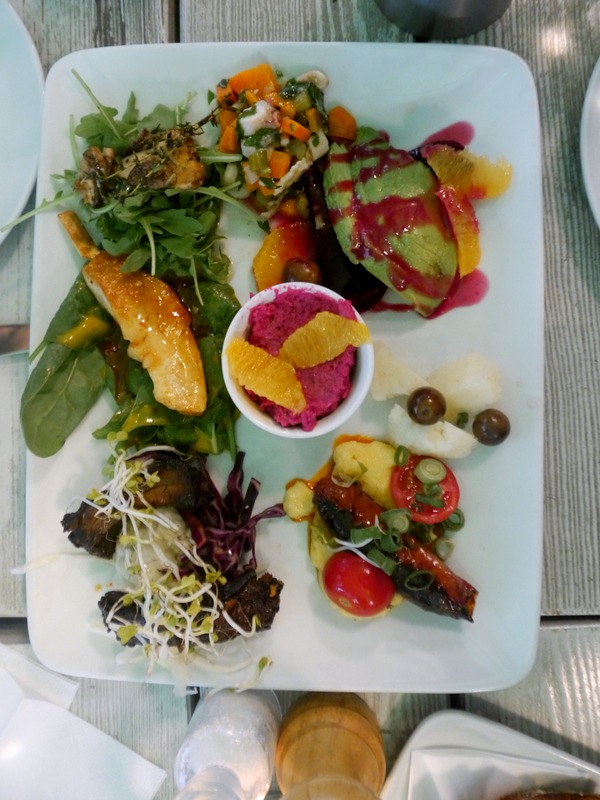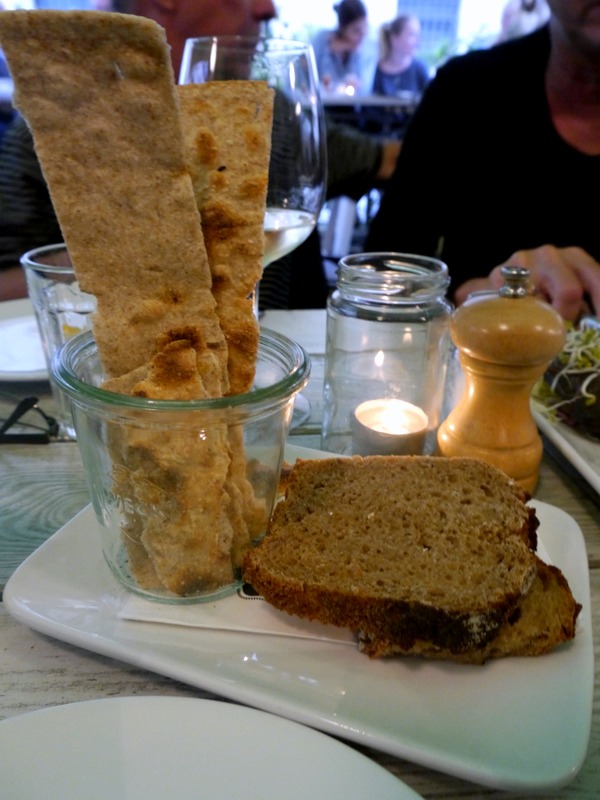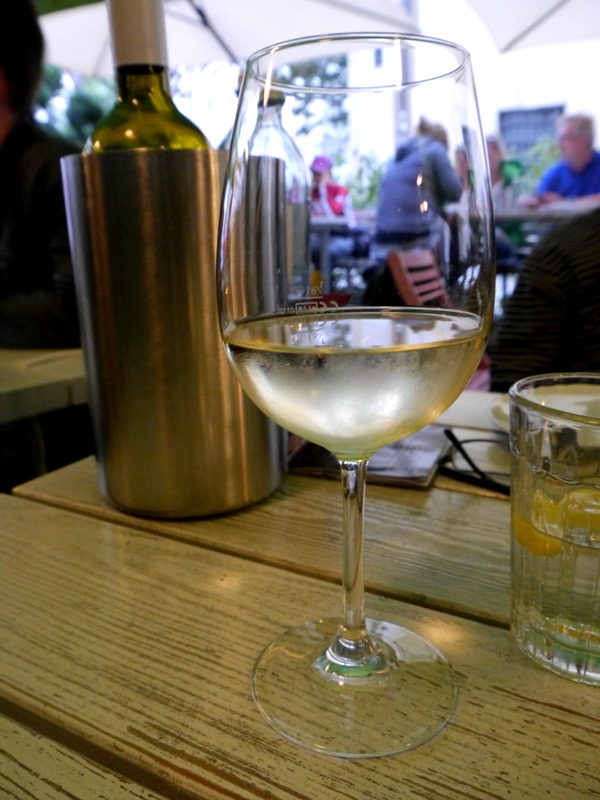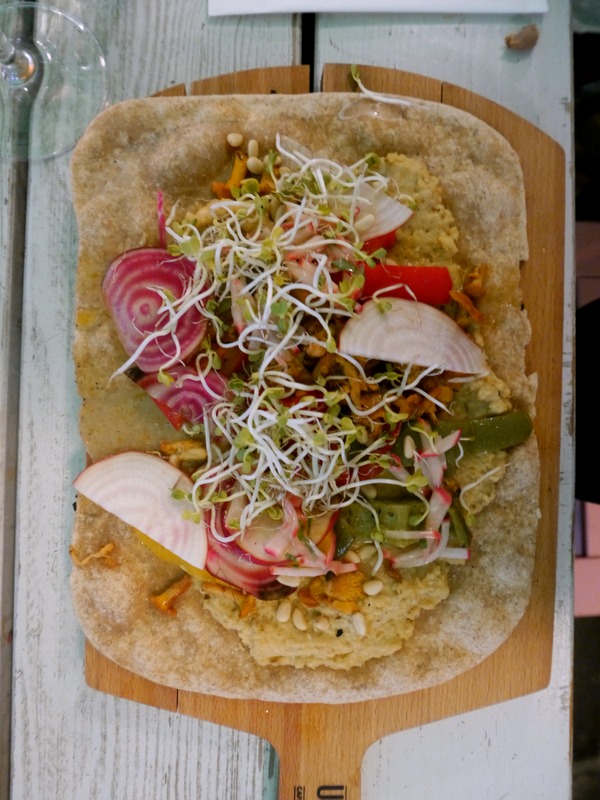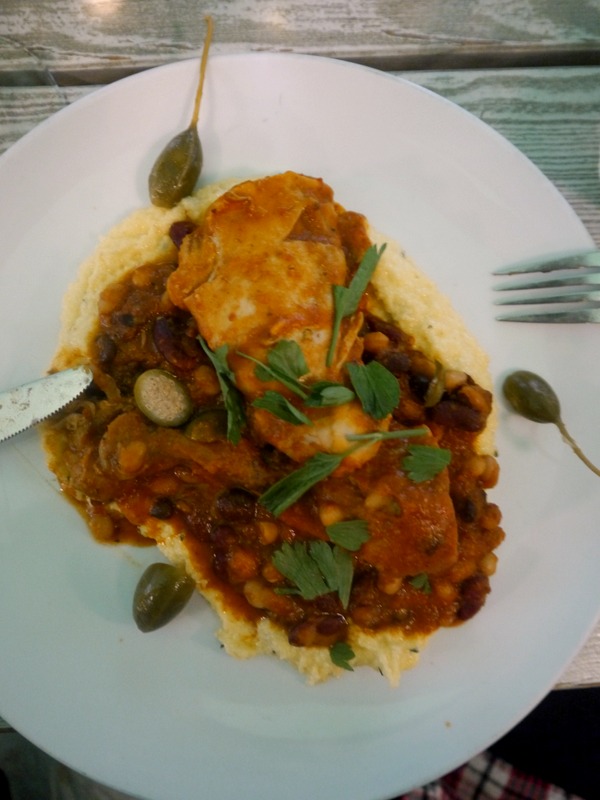 For a traditional Austrian meal: Steman
When in Vienna, you have to have at least one traditional Austrian meal! This unassuming restaurant was the perfect place to enjoy an Austrian beer and some traditional Austrian dishes, prepared simply and classically. (We also seemed to be the only Americans/English-speakers in the restaurant, which is always a good sign.) We had schnitzel, potato salad, and boiled beef (which I wasn't familiar with previously but is apparently a traditional Austrian dish). The schnitzel was perfect, and I was surprised by how much I loved the boiled beef – despite it's less-than-appetizing name, it was just a really tender piece of beef presented almost as a stew with an awesome potato dumpling. If you're looking for a delicious taste of the classics, Steman is a great place to go! And yes, that picture of Brad below is the happiest he's ever been in his entire life.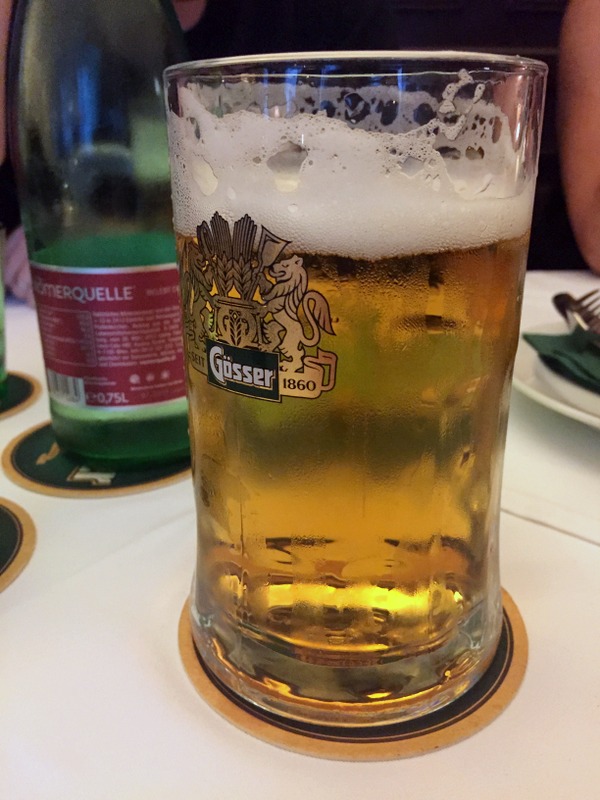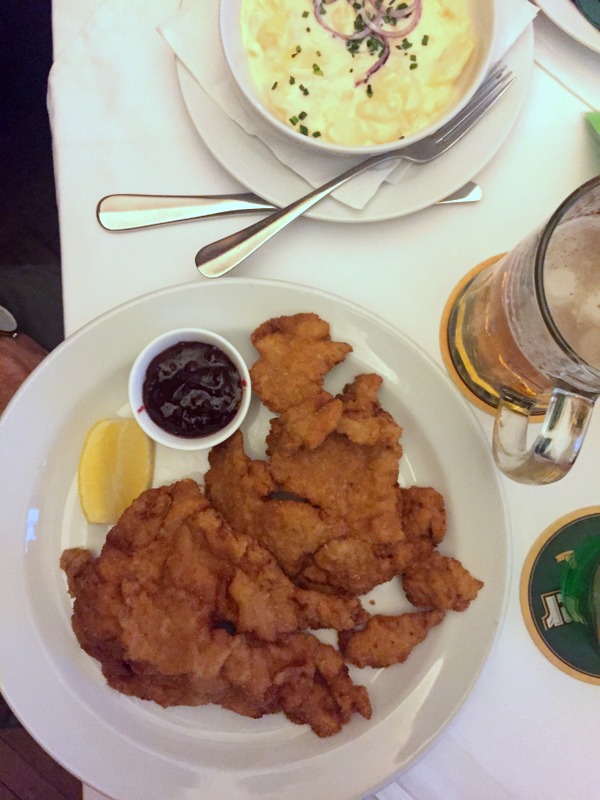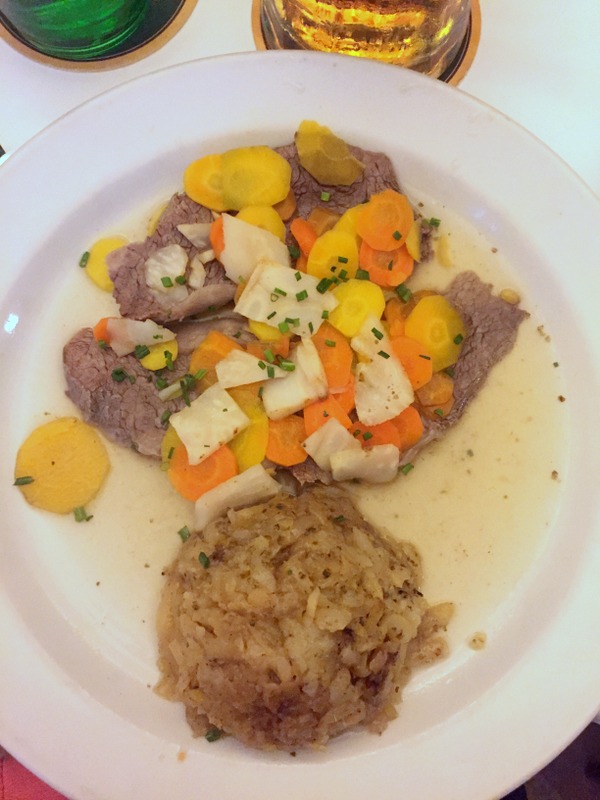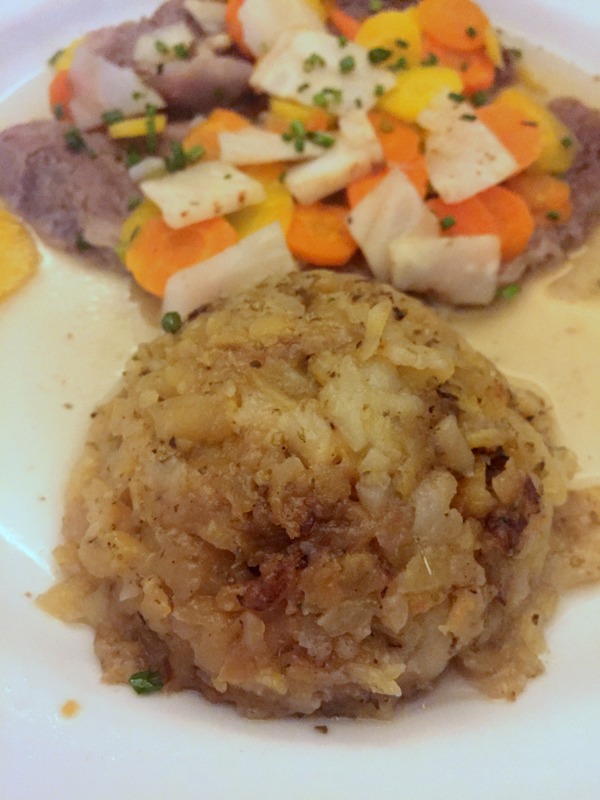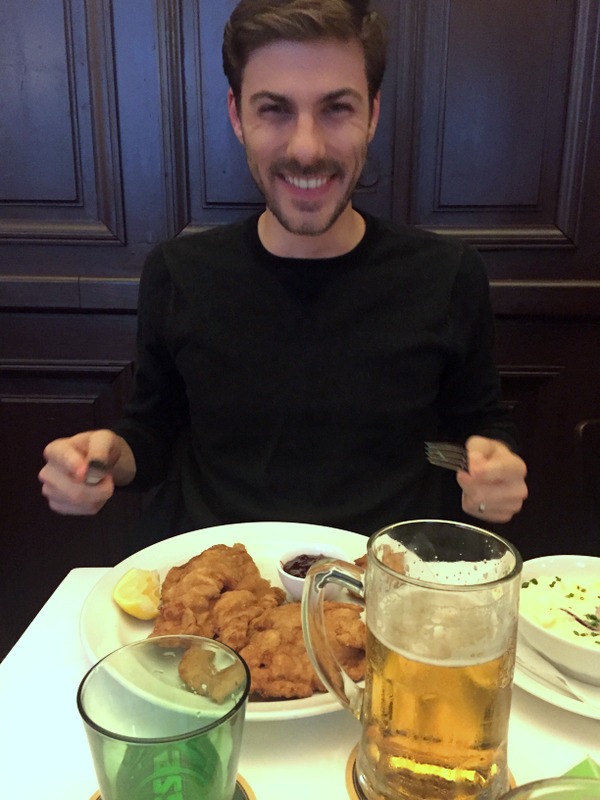 For an actually good lunch in the touristy part of town: Restaurant Levante
We were in the middle of a day of touring the Innere Stadt in Vienna when it started POURING and we had to find a place for lunch quickly. We stumbled upon Restaurant Levante and defaulted to it as the best-looking option around among the touristy options in the area. I was surprised by how much we loved the food! We had an assortment of appetizers (hummus, grape leaves, and fried eggplant), which were all really good (although I forgot to get a picture, wah!). For our main courses, we had chicken, shawarma, braised lamb, and – my new favorite thing – this incredible Turkish pizza! I think my eyes bulged out of my head when I saw how big it was. I'd never heard of or tried Turkish pizza before and I am now on a mission to find it in the Bay (or make it at home!).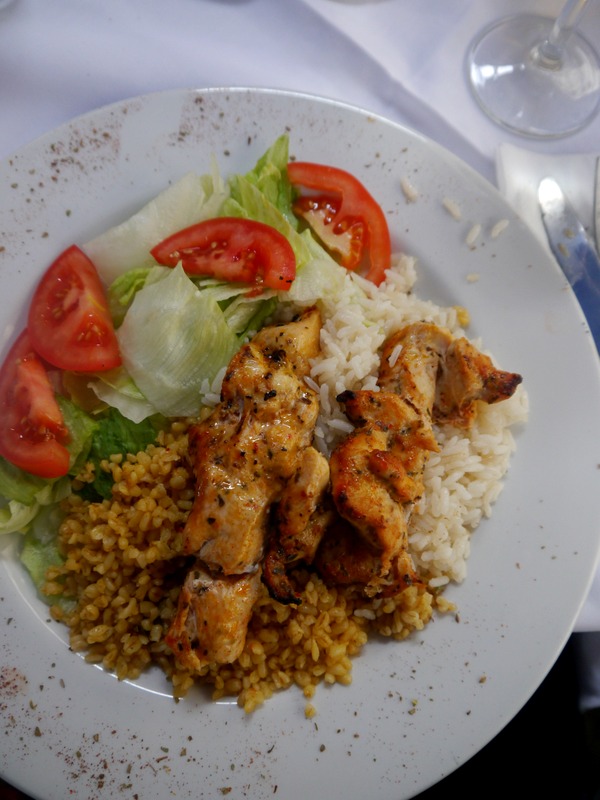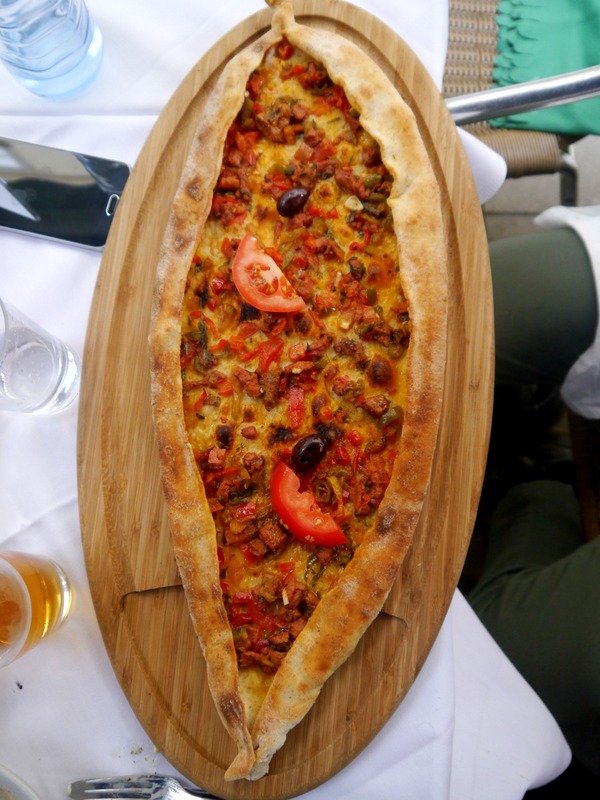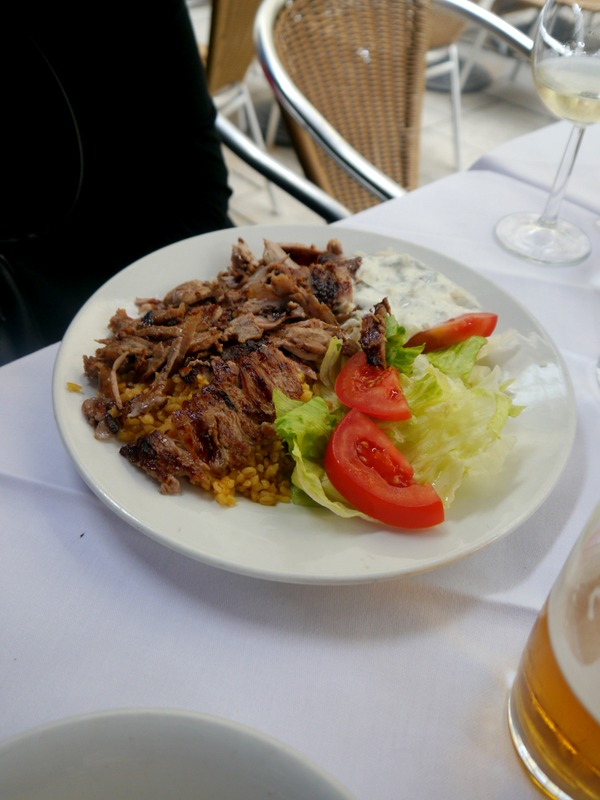 For incredible Austrian sweets and Viennese coffee: Café Central
This café was founded in 1876, has quite a storied history, and is definitely one of the more better-known (a.k.a. touristy) cafes in Vienna, but we had heard it was actually really nice and made the decision to stop in when we needed a little break from walking around. We were pleasantly surprised to find that, despite a few tourists milling about it, it was actually very beautiful inside and relatively low-key. We shared a few gorgeous Viennese pastries (a must while you're in this city!) and some Viennese coffee, which was fantastic. Definitely worth a stop if you're walking around in the Innere Stadt!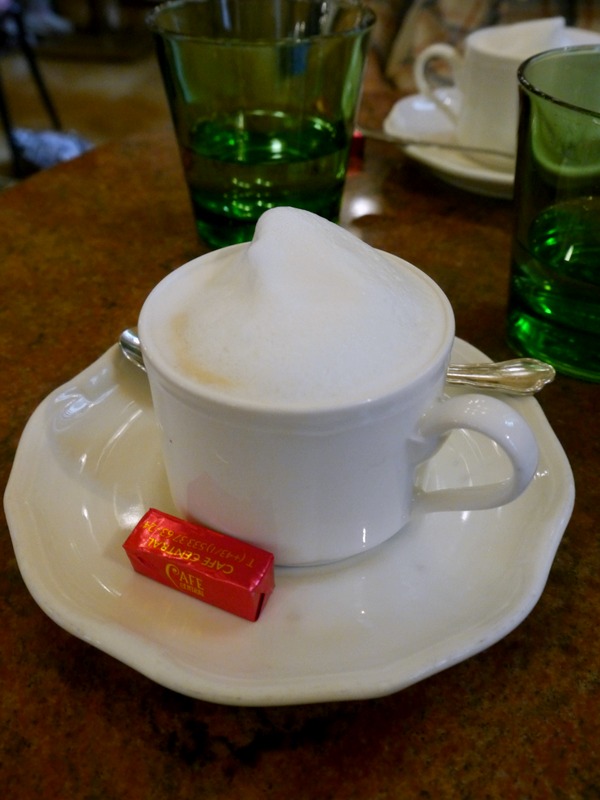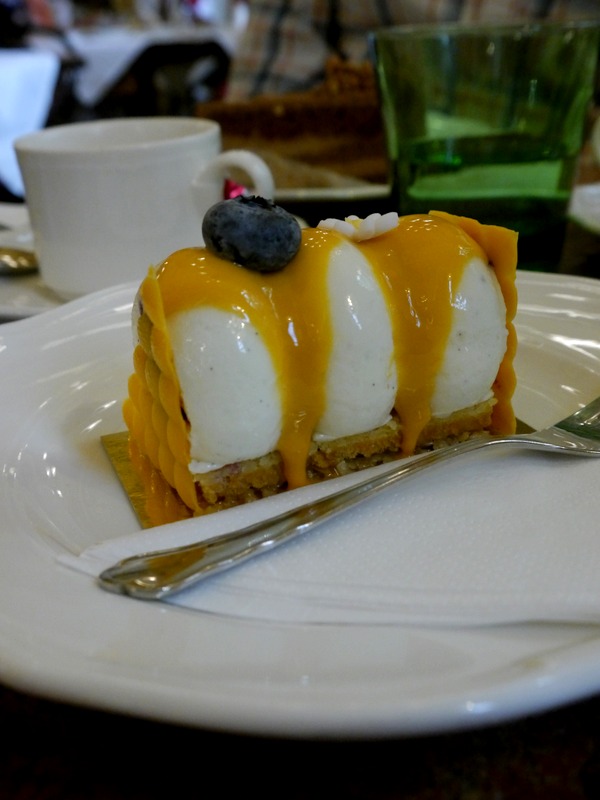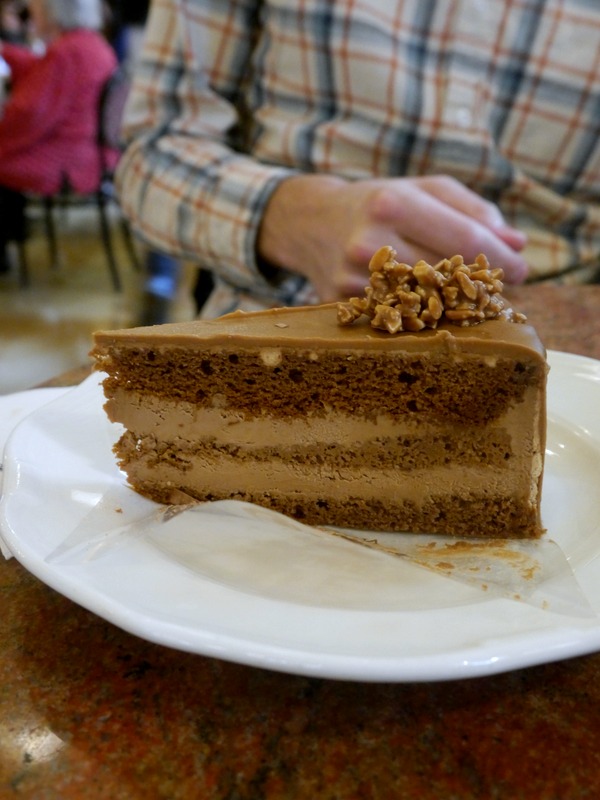 For drinks with the best view in town: Das LOFT at the Sofitel Vienna
Another repeat recommendation we had from multiple friends who had visited Vienna was to get drinks at the bar at the top of the Sofitel Vienna. The views didn't disappoint (I tried to take a picture but the one below absolutely does not do it justice!) with full 360 views of the city. We also both had excellent cocktails and, like pretty much everything else in Vienna, it wasn't too crowded or touristy. Highly recommend for a pre-dinner drink!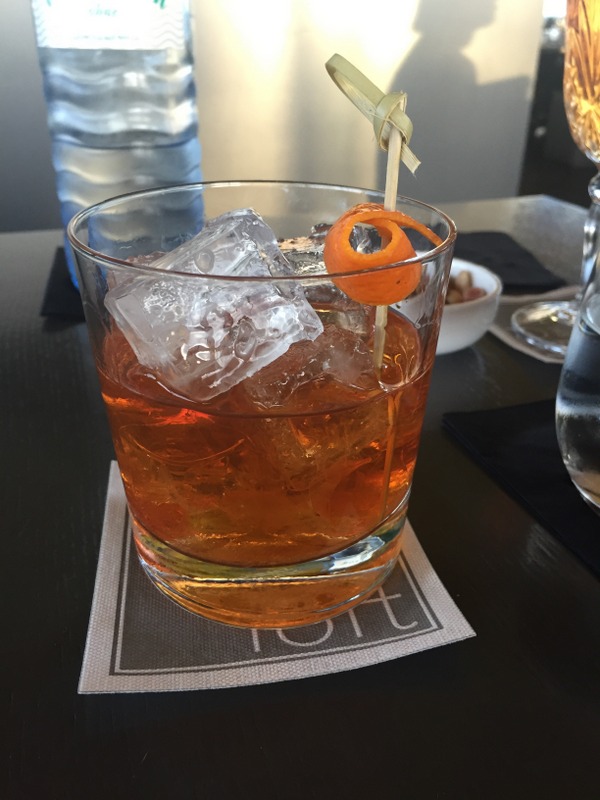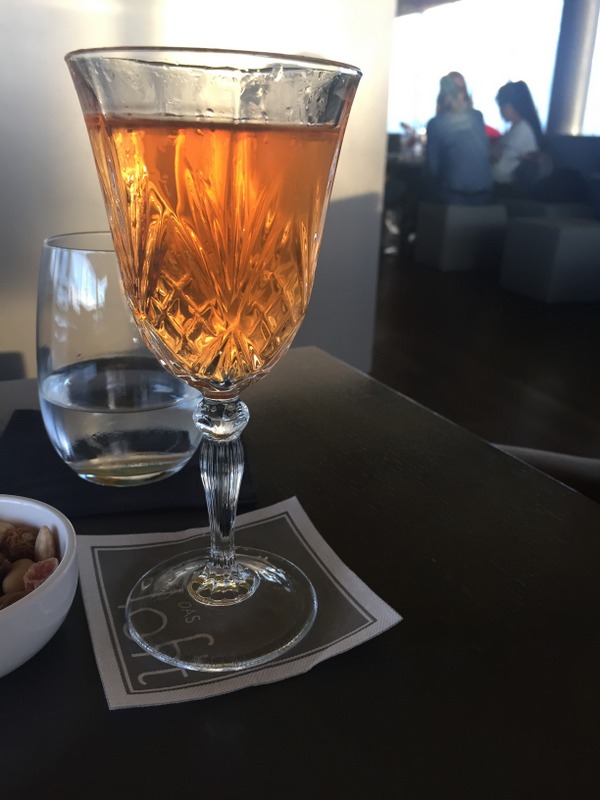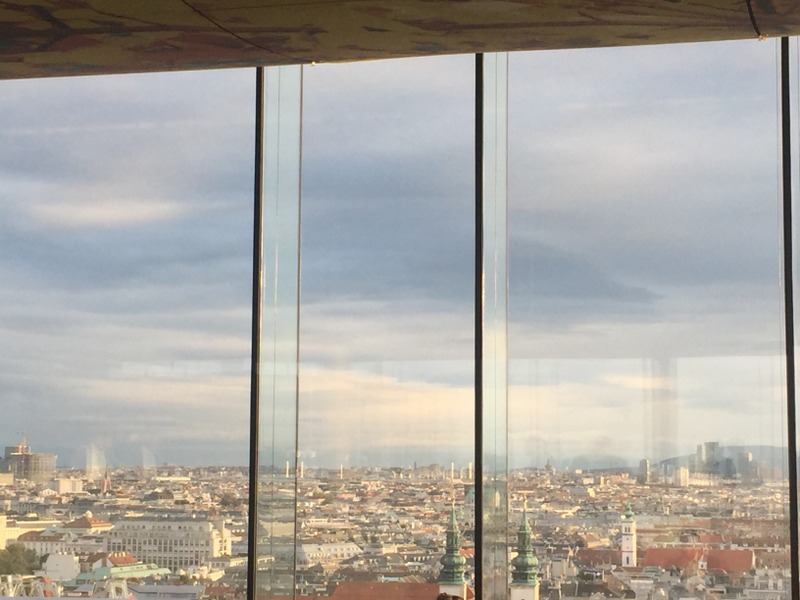 For one of the best meals you'll ever have: Steirereck
I saved the best (and sadly picture-less) for last! Brad and I wanted to have one really blowout, special meal on our trip so I made a reservation at Steirereck, which is an insanely beautiful restaurant located right in the middle of a park in Vienna. It has two Michelin stars and was recently ranked #10 on the 50 best restaurants in the world. Despite these accolades, I was not prepared for how much I loved everything about this restaurant and the incredible dining experience we had. Every dish was impeccable – unique and modern but also definitively Austrian, with almost entirely local ingredients. We had a fantastic local rosé and a Viennese pinot noir, and both were absolutely incredible as well. The service was the most attentive I'd ever had, and the restaurant felt so once-in-a-lifetime special without being pretentious at all. Possibly my favorite part was the bread cart, which offered twenty-seven (!!!) types of bread for you to choose from to start your meal (or, if you're us and ate all of your bread by the end of the first course and couldn't stop gushing loudly about the bread cart, to accompany the rest of your meal for a round 2 as well). Steirereck is definitely a splurge, but I can't recommend it enough and thought it was well worth the price tag!
If you're heading to Europe and looking for a city to add on to your travels, I highly recommend Vienna. The combination of architecture, quiet livability, and delicious food made it my favorite on the trip!
Contact Information:
Ulrich
Sankt-Ulrichs-Platz 1, 1070 Wien, Austria
http://en.ulrichwien.at/
Steman
Otto-Bauer-Gasse 7, 1060 Wien, Austria
Restaurant Levante
Wallnerstraße 2, 1010 Wien, Austria
https://www.tripadvisor.com/Restaurant_Review-g190454-d1127187-Reviews-Levante-Vienna.html
Cafe Central
Herrengasse 14, 1010 Wien, Austria
https://www.cafecentral.wien/en/
Das LOFT at the Sofitel Vienna
Praterstraße 1, 1020 Wien, Austria
http://www.sofitel.com/gb/hotel-6599-sofitel-vienna-stephansdom/index.shtml
Steirereck
Am Heumarkt 2A, 1030 Wien, Austria
https://www.steirereck.at/en/restaurant/