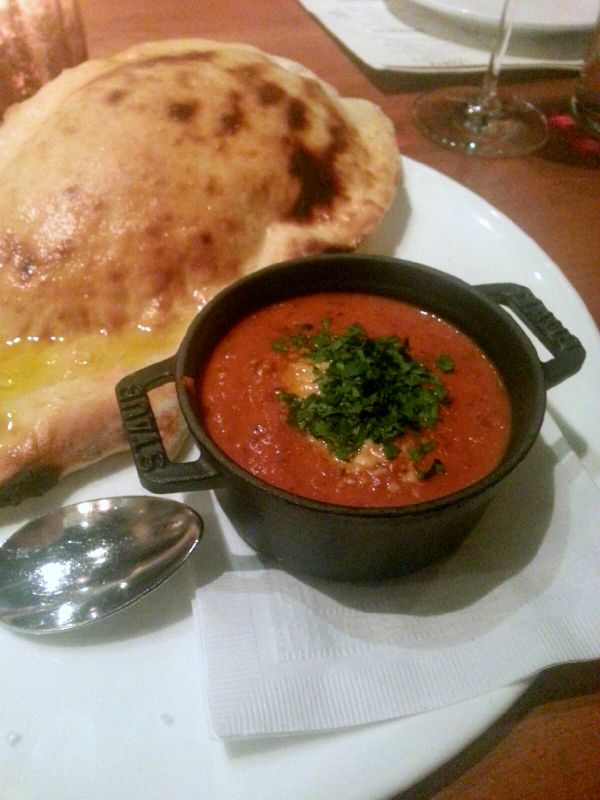 The pizza fondue (yes, you read that right) at La Madia in Chicago
Hi everyone! Hope you're having a great week. We're starting our month of family visits – my brother visited last weekend, my parents and other brother are coming to Chicago this weekend, and Brad's sister and her boyfriend are visiting the weekend after that! I'm absolutely loving all of fam time and enjoying probably a little too much eating and drinking…but hey, that's how it should be! Here are the things I've been loving this week:
This pulled pork fried rice looks absolutely incredible. And it's such a good base recipe for turning any leftovers into fried rice! I definitely need to up my leftovers game, apparently.
This berry-laden brown butter cake is absolutely gorgeous. My heart melts as soon as I hear the words "brown butter", and combining it with fresh summer berries is such a great idea!
These vegan banana cream pie blizzards look sooooo good. I love me a Blizzard in the dog days of summer, and this vegan version definitely looks like it's as good as the real thing! Win-win.
I'm loving all of these gorgeous tapas ideas. A tapas party would be so fun in the summer!
This blueberry crumb cake just screams summer to me and looks so amazing. Apparently I need to do more blueberry baking before this season is over!
I am totally saving this Little Sumpin' Sumpin' French onion soup for a blizzard-y winter day. I love French onion soup, and Little Sumpin' Sumpin' is one of my favorite beers. What a match made in heaven! Can't wait to try.
I hope you enjoyed this week's Foodie Favorites. As always, please feel free to share all the foodie things you've been eyeing, cooking, or otherwise loving on this week!