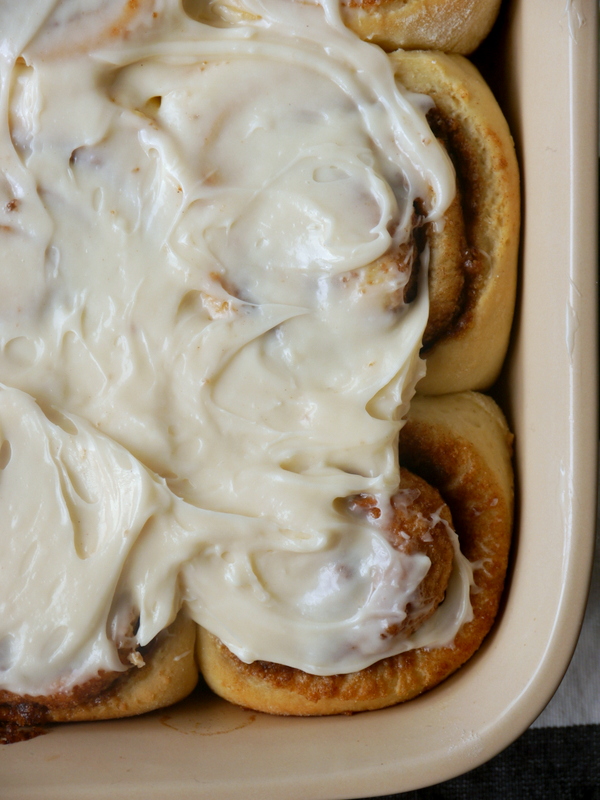 Happy December! We're officially smack dab in the middle of the happiest, coziest, most butter-and-sugar-filled month of the year – and I couldn't be happier about it. Although I'll always miss living somewhere that snows during the holidays, the weather in the Bay Area has been semi-cooperating with lots of rain and gloomy days, so I'm feeling fully in the cuddly Christmas spirit!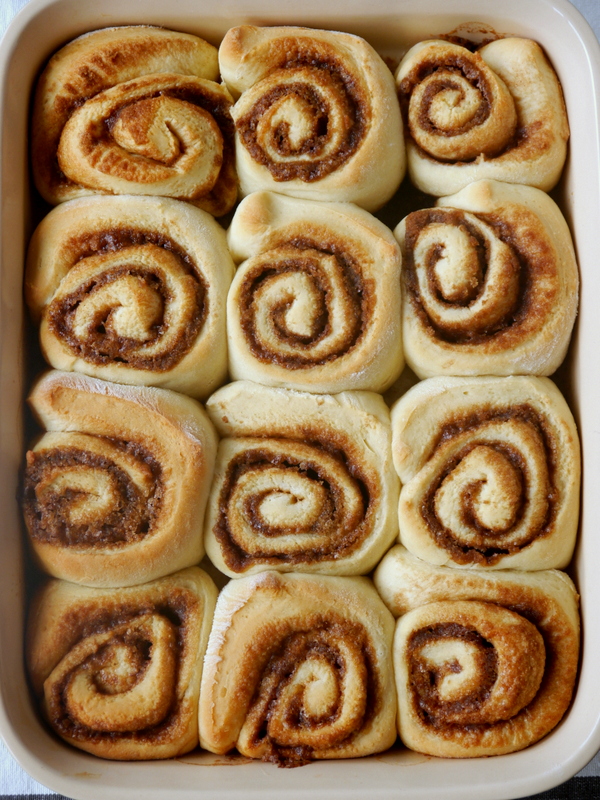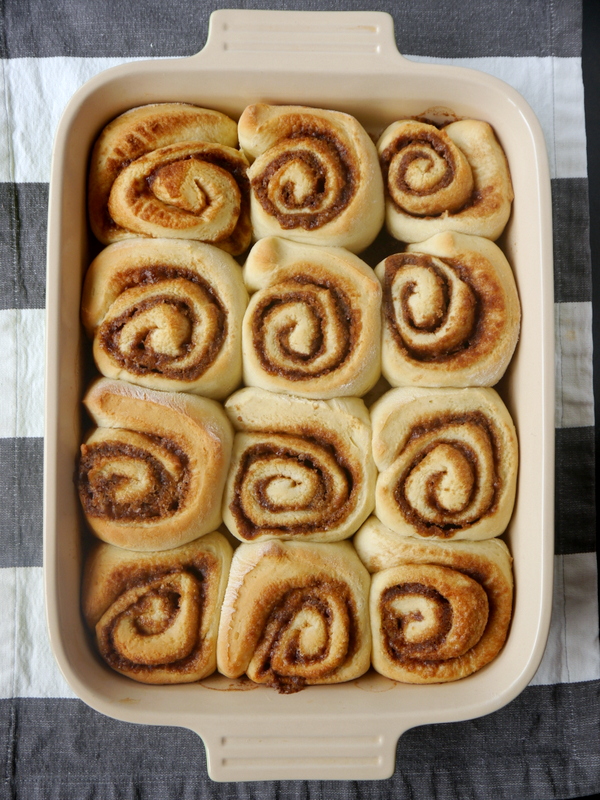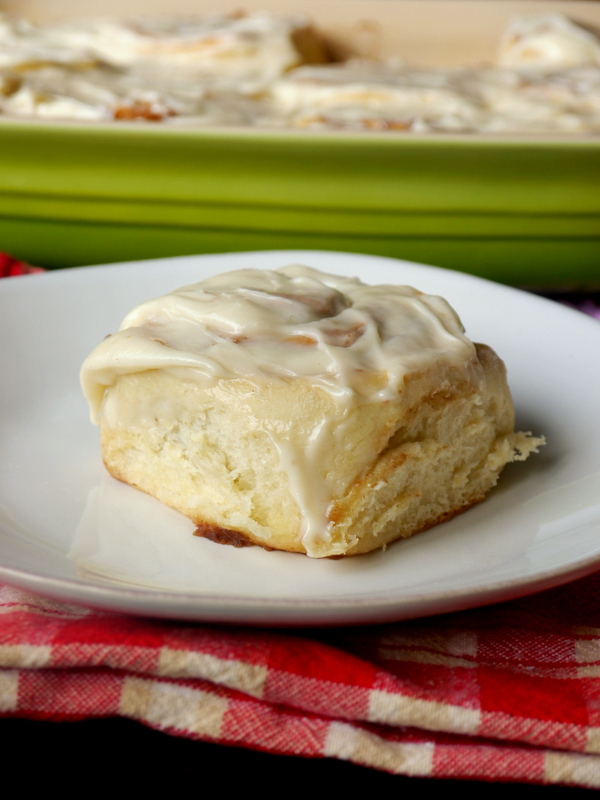 My most recent contribution to our inevitably expanding December waistlines? These brown butter cinnamon rolls with cream cheese frosting. OH MY GOD, you guys. I'm not exaggerating when I say these are one of my all-time favorite things to come out of my kitchen (and I do not say that lightly). I was craving something truly special for a lazy weekend breakfast this holiday season – something that takes time and care and satisfies in the way that only something homemade from the heart can.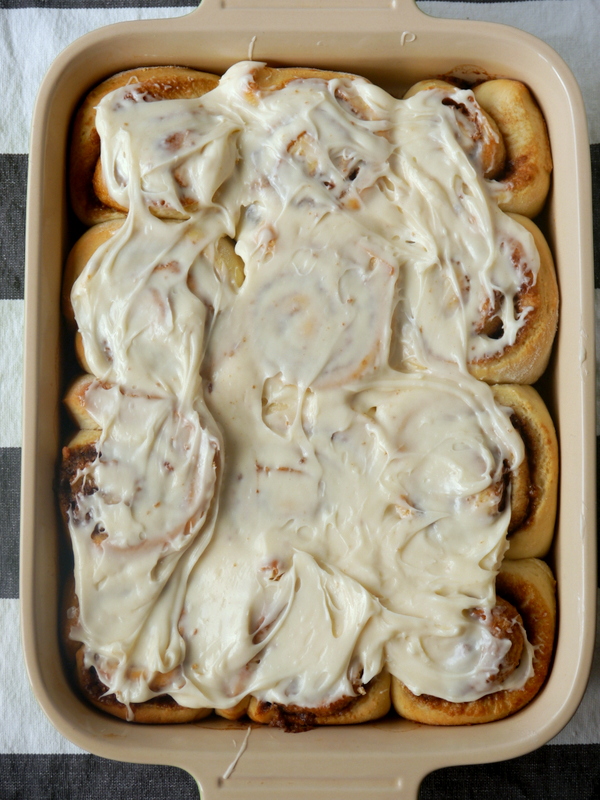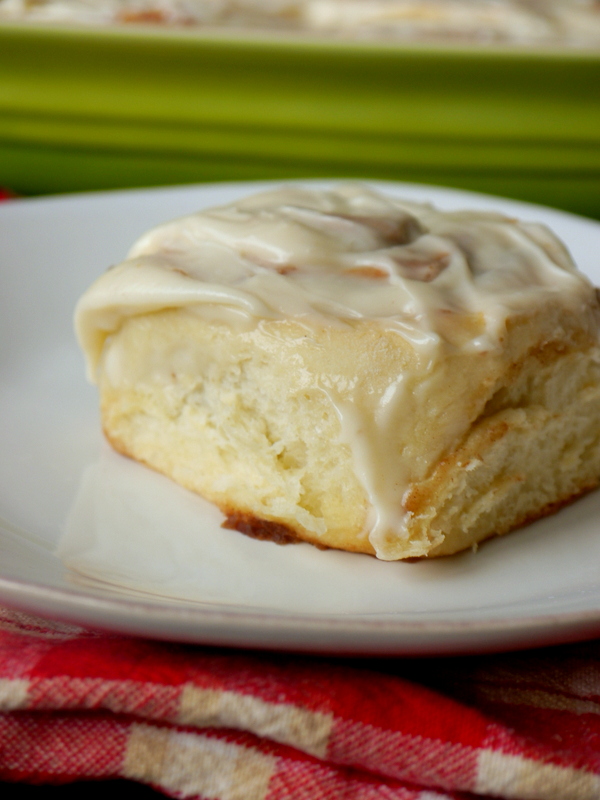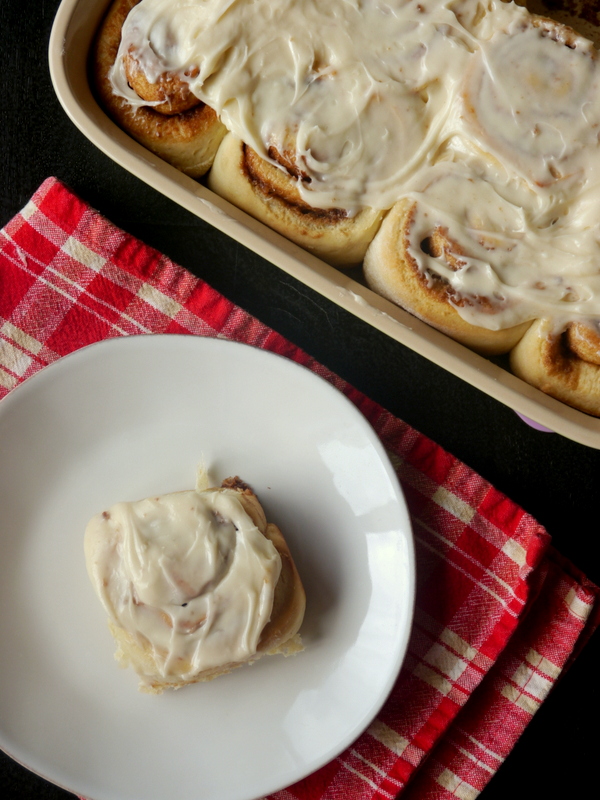 These from-scratch beauties are not something you can whip up in five minutes, but they're also totally do-able (I promise, if I can do this with my five-year-old patience level, anyone can!) and so, so incredibly special. The dough is fluffy and buttery, with just enough sweetness from the cinnamon sugar filling. The brown butter adds the best nutty flavor – absolutely perfect for the holidays – and the cream cheese frosting is the ideal tangy, not-too-sweet counterpart.
These brown butter cinnamon rolls are an instant holiday favorite in our house, and I know they will be in yours too! Happy holidays, friends! Xoxo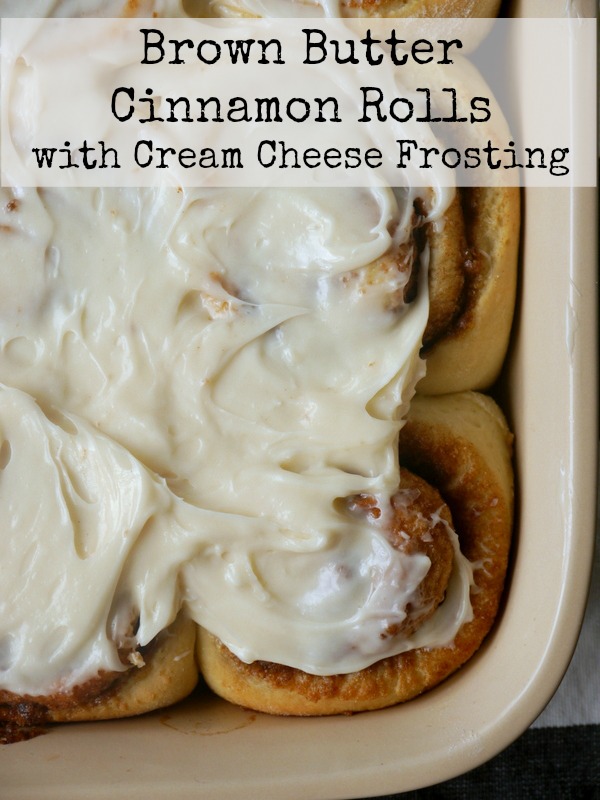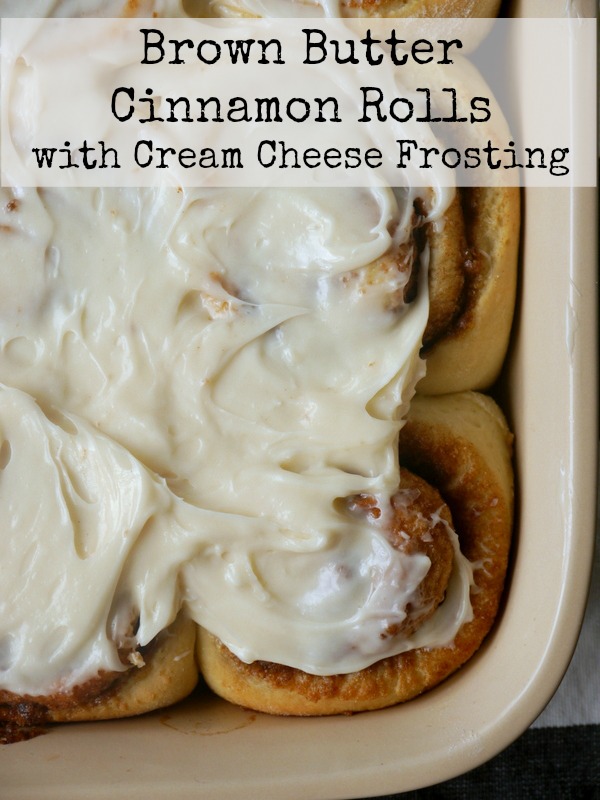 Brown Butter Cinnamon Rolls with Cream Cheese Frosting
2016-12-11 14:29:58
These brown butter cinnamon rolls with cream cheese frosting are the Christmas morning breakfast of my dreams! Fluffy, doughy, cinnamon-sugary homemade cinnamon rolls topped with a simple tangy cream cheese frosting - SO GOOD!
For the cinnamon roll dough
¾ cup whole milk
¼ cup unsalted butter (half a stick)
3 ¼ cups all-purpose flour, divided
1 (.25 ounce) package instant yeast (2 ¼ tsp.)
¼ cup sugar
½ tsp. salt
¼ cup water
1 egg
For the filling
¼ cup + 1 tbsp. unsalted butter
1 cup brown sugar
1 tbsp. cinnamon
For the cream cheese frosting
2 tbsp. butter, softened
4 oz. cream cheese
1 tsp. vanilla
1 ½ cups powdered sugar (use 2, or even up to 3, for a sweeter frosting – I prefer mine less sweet)
Make the dough
In a small saucepan, heat the milk on medium-low until just simmering. Remove from the heat, stir in the butter, and set aside to cool to lukewarm.
In a large bowl or stand mixer, whisk together 2 ¼ cups flour, instant yeast, sugar, and salt. Add water, egg, and the cooled milk mixture; mix with an electric mixer to combine. Add the remaining 1 cup flour a little bit at a time, stirring to combine with a wooden spoon.
Either switch to a dough hook, if you're using a stand mixer, or flour a clean surface and knead the dough by hand for about 5 minutes. Return to the bowl, cover with a damp towel, and let rest for 10 minutes.
Make the filling
Heat the butter in a small saucepan on medium. Allow to cook until melted, then bubbly, then starts to brown. Watch closely and remove from the heat as soon as it turns brown and color and starts to smell nutty. Allow to cool for a few minutes.
In a small bowl, combine the brown sugar and cinnamon.
Assemble the cinnamon rolls
First, butter a 9 x 13 glass or ceramic baking dish. Then, transfer the dough to a lightly floured surface. Roll out to a 12 x 9 inch rectangle. Baste the dough with the brown butter, then sprinkle the brown sugar/cinnamon mixture evenly all over, pressing in slightly to make sure everything sticks.
Roll the dough upwards from the bottom, keeping everything rolled in tight. You'll have a long coil of dough. Using a serrated knife, cut the dough into 12 even pieces. Place the rolls in the prepared baking dish, cover with a towel, and allow to rise for about 30 minutes, until doubled in size.
When the rolls are ready, preheat the oven to 375°F. Bake for 17-20 minutes, until lightly browned on top and cook through. Allow the rolls to cool for 15-20 minutes while you make the frosting.
Make the cream cheese frosting
Combine the cream cheese and softened butter with an electric mixer. Add in the vanilla and powdered sugar and beat until fluffy. Frost the cooled cinnamon rolls and serve immediately!
Notes
These cinnamon rolls are best eaten the day of, but if you do have leftovers just make sure to store them in the refrigerator due to the cream cheese in the frosting!
Adapted from The Baker Chick
My Bacon-Wrapped Life http://www.mybaconwrappedlife.com/
Looking for more holiday breakfast ideas?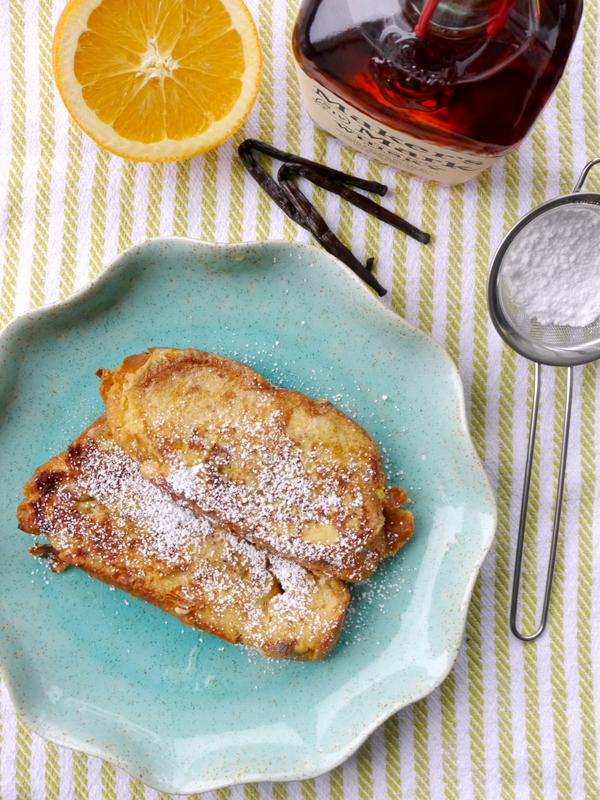 Bourbon Vanilla Bean Challah French Toast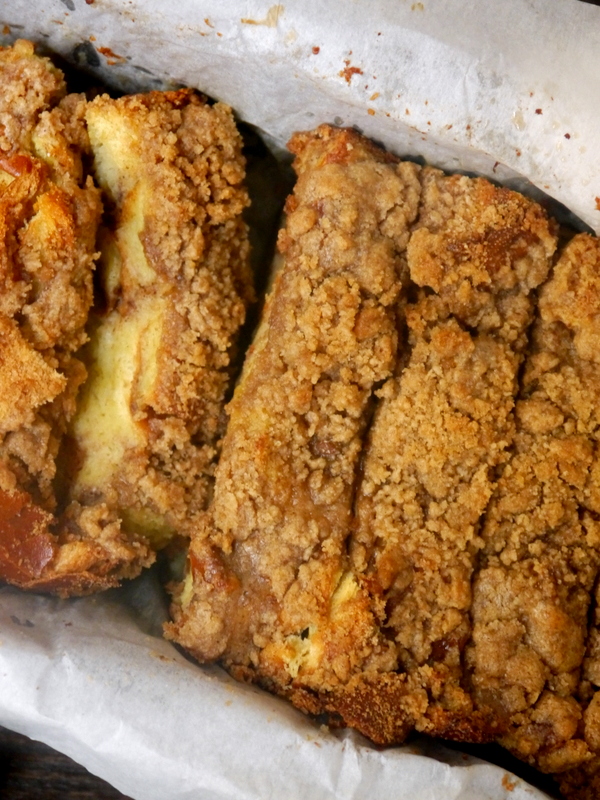 Ham, Gruyere, and Spinach Strata (my all-time Christmas morning fave!)