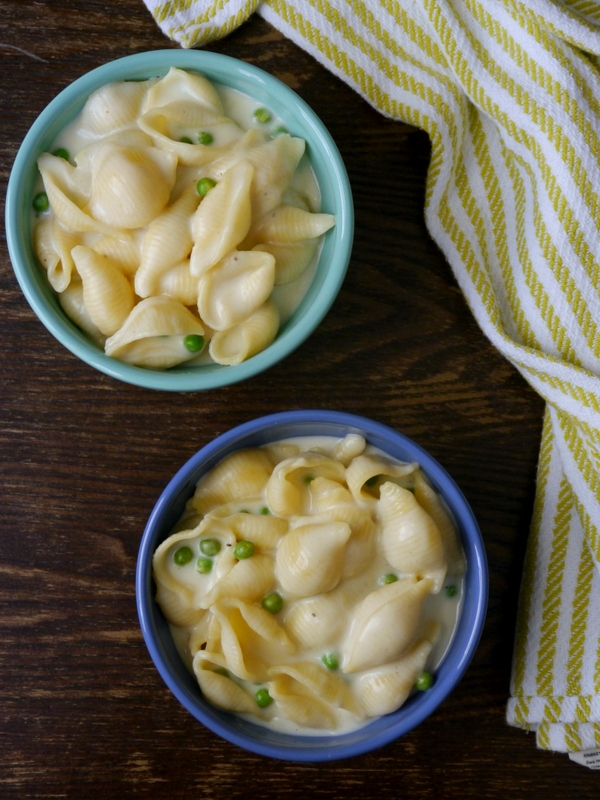 I'm slowly re-learning that the weird thing about living in a place with no real seasons is that my food cravings are ALL OVER THE PLACE.
When I lived in Chicago, I very much craved seasonal dishes – warm roast-y vegetables and apple everything in the fall; hearty soups and chili and creamy pasta in the winter; fresh, green, and satisfyingly light dishes in the spring; tons of fresh fruit and BBQ staples in the summer. Here in California, not only is there basically none of the temperature changes that typically accompany changing seasons, but there is also incredible produce available literally all year around. Here, there's no OMG factor when you see the strawberries or avocados you've been waiting all year for. Not to sound ungrateful – most of the time, it's AWESOME – but without these typical signals, my body is craving all sorts of random things all the time. And let's be real – I'm pretty much always craving macaroni and cheese.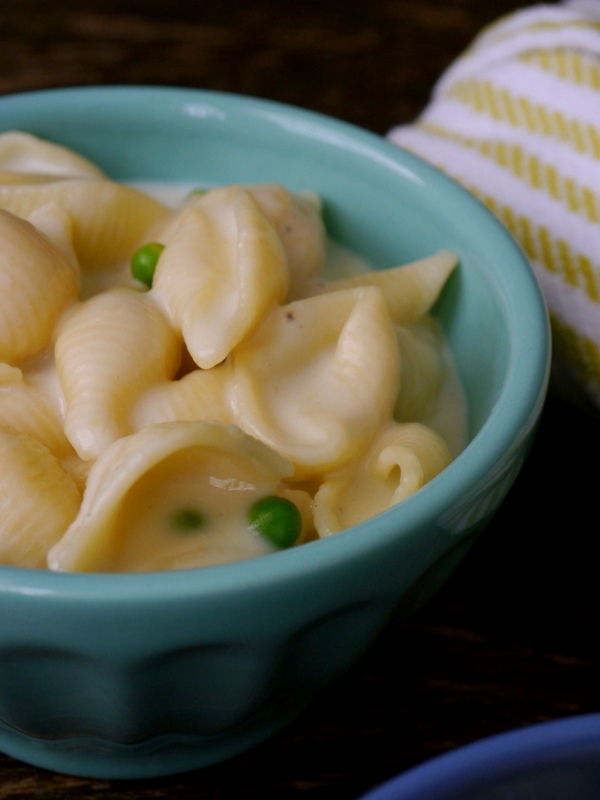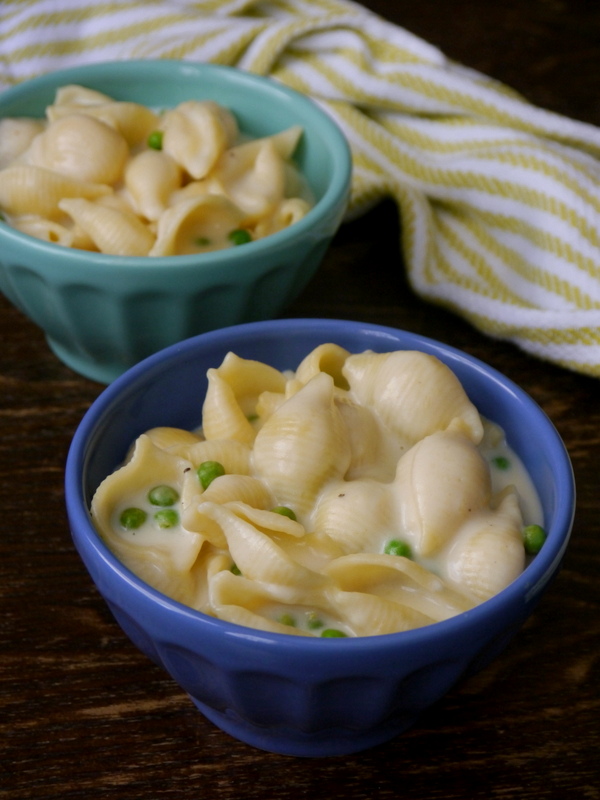 I wanted to do a seasonal spring recipe for all you guys who are emerging from a cold and cozy winter, because I completely miss that incredible feeling. It's what you suffered all winter for! But all I could think about this week was mac n' cheese. So I compromised: a decadent, creamy, cheesy white cheddar mac and cheese with the perfect crisp and spring-y crunch of fresh spring peas. It's no spring diet fare, but my friend Kate told me Chicago had a "real feel" of 30 degrees this past week, so maybe everyone else is secretly jonesing for a big steaming bowl of mac n' cheese, too?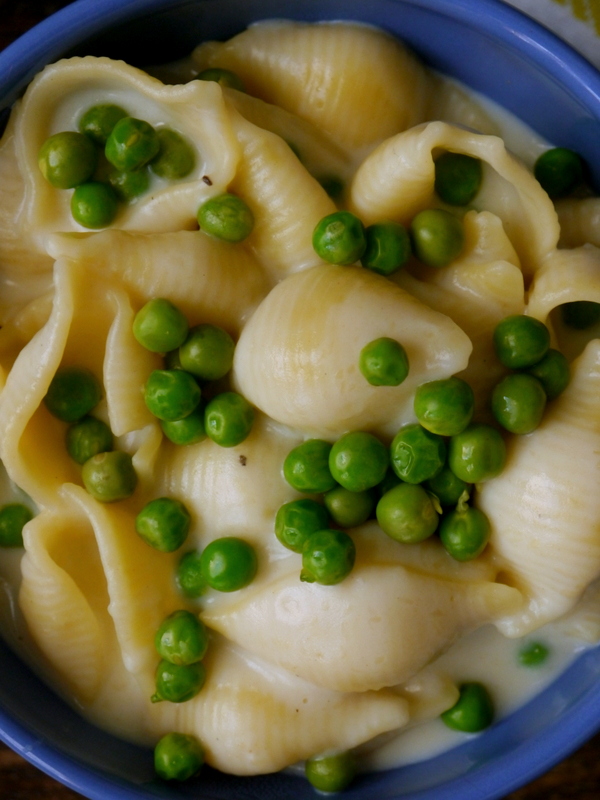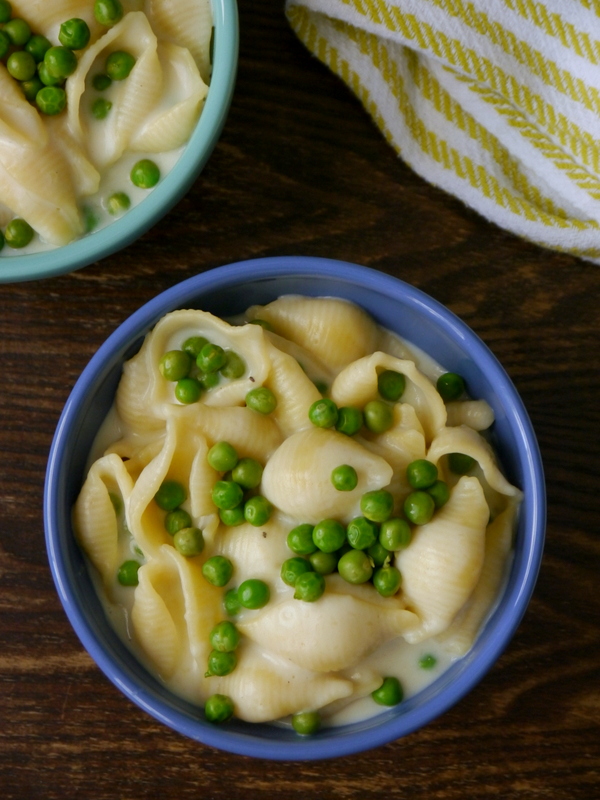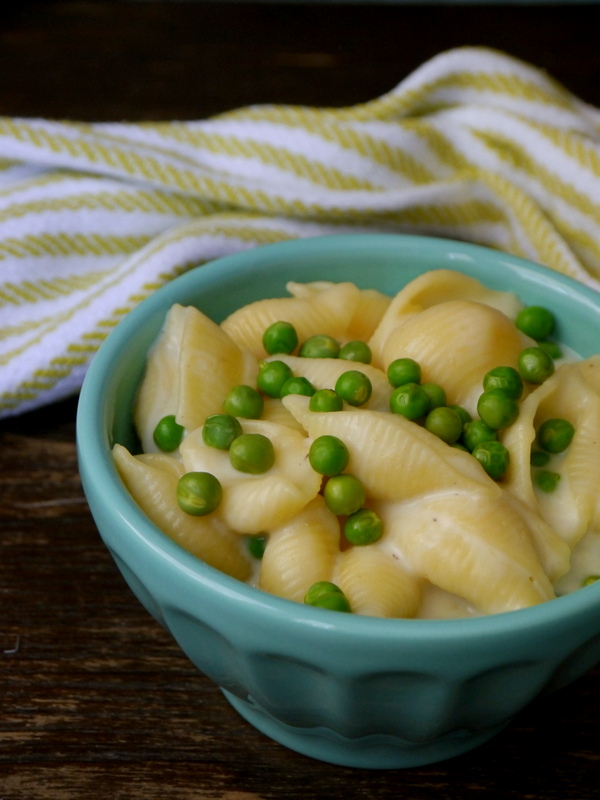 This stovetop white cheddar mac and cheese with peas and Parmesan is the mac n' cheese dreams are made of. Sometimes I love baked mac n' cheese with a crunchy topping, but other times I just want simple, creamy, uninterrupted cheesiness to go with my carbs, and that's exactly what this is. The combo of melty white cheddar, salty Parmesan, and the crisp spring peas is heavenly, and I think it perfectly straddles the boundary between winter and spring, an ideal meal for emerging from hibernation and getting your green on while still nourishing your carb-craving soul. This will hit the spot wherever you are!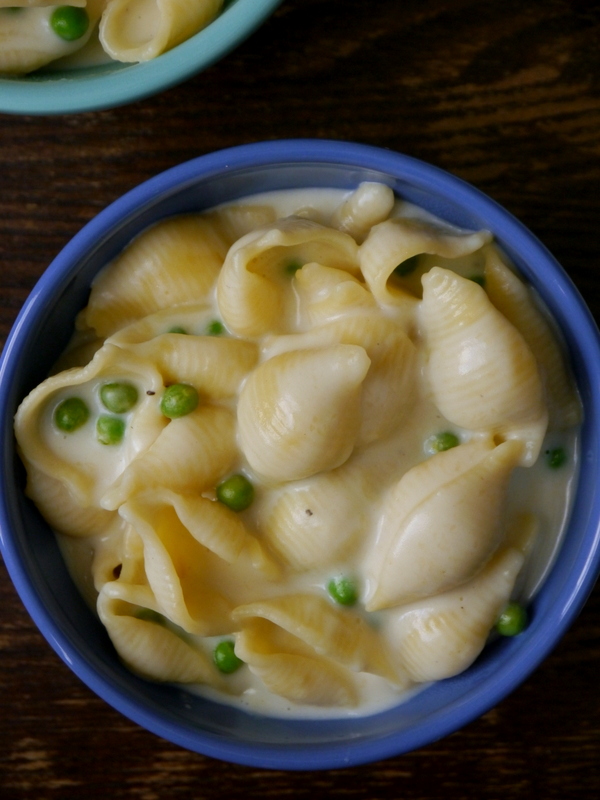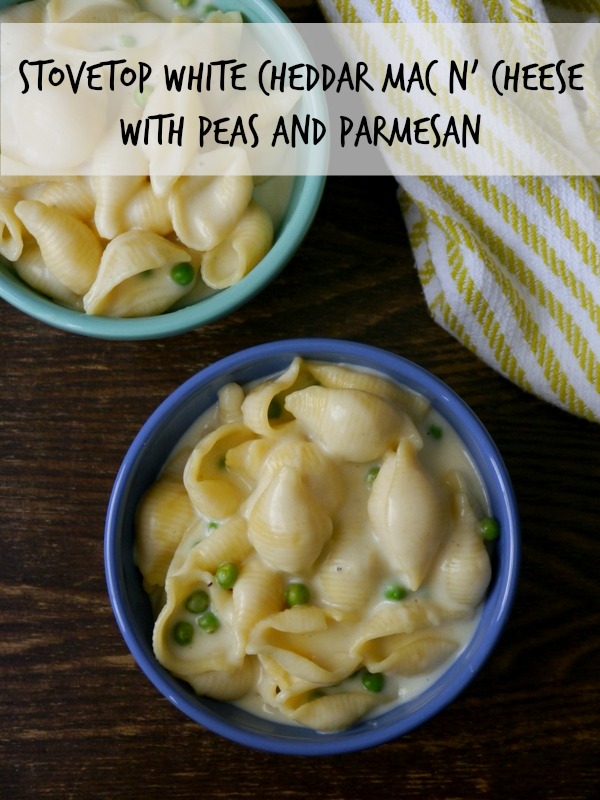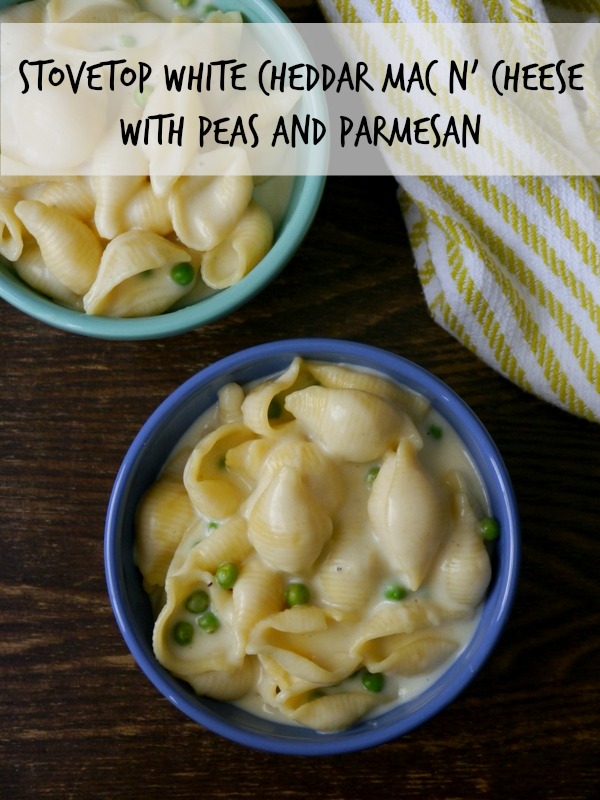 Stovetop White Cheddar Mac and Cheese with Peas and Parmesan
2015-04-26 15:34:05
Serves 8
This white cheddar mac n' cheese with peas and parmesan is creamy, decadent, and insanely cheesy - it's the mac n' cheese dreams are made of!
Ingredients
1 pound shell-shaped pasta
4 cups low-fat milk
8 tbsp. (1 stick) unsalted butter
½ cup all-purpose flour
Kosher salt and fresh-cracked black pepper, to taste
3 cups shredded white cheddar
1 cup shredded Parmesan
1 cup cooked fresh or frozen peas, plus additional for topping (if desired)
Instructions
Bring a large pot of water to a boil. Add the pasta and cook until al dente (follow the directions on the box, about 11 minutes). Drain the pasta and set aside for later.
In a medium saucepan, heat the milk over low heat until simmering, stirring every so often. Turn off the heat and cover so it stays warm.
In the same pot you cooked the pasta in, melt the butter over medium heat. Once it's completely melted, whisk in the flour. Whisk the mixture constantly while cooking for 3 minutes, until it turns light brown and smells a bit toasty. Remove the pot from the heat and slowly whisk in the warm milk. Make sure to keep whisking constantly so it doesn't get lumpy!
Return the pot to medium-high heat and whisk constantly for a few minutes until the mixture thickens a bit. Season the sauce with kosher salt and black pepper to taste, then reduce the heat to medium.
Gradually whisk in the white cheddar and Parmesan cheeses until the mixture is smooth and the cheeses have completely melted. Add the pasta and the peas, stirring to combine. Allow to cook for a few minutes to re-warm the pasta, then serve!
Adapted from Just a Taste
My Bacon-Wrapped Life http://www.mybaconwrappedlife.com/
Looking for more spring-y recipes?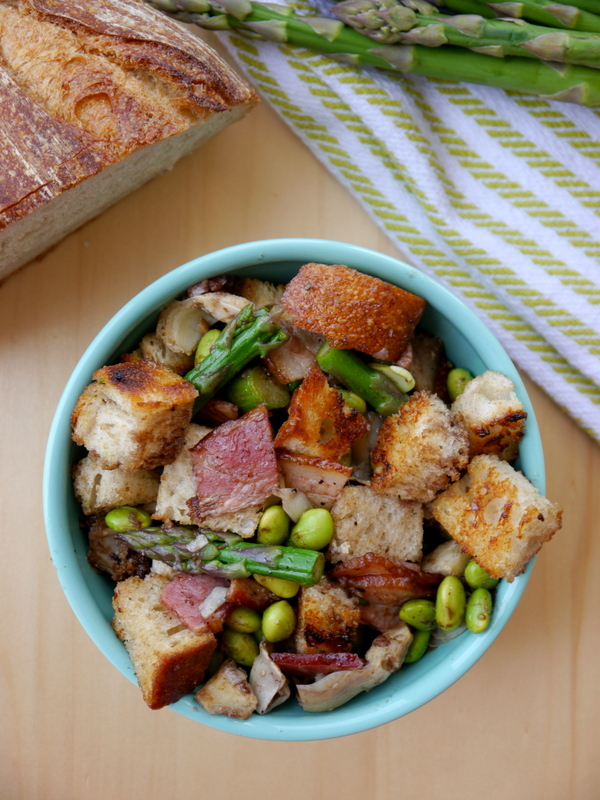 Bacon-y Spring Panzanella Salad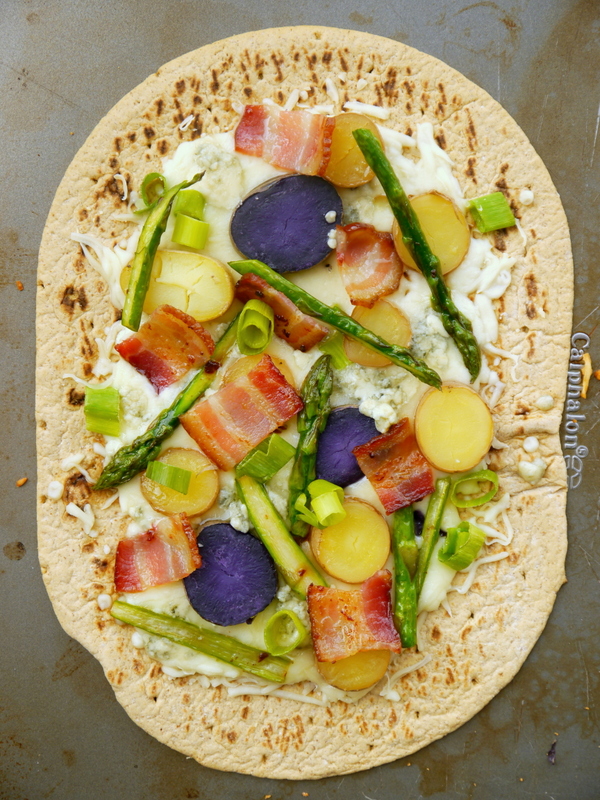 Asparagus and Fingerling Potato Flatbread Pizza with Bacon and Blue Cheese Crumbles