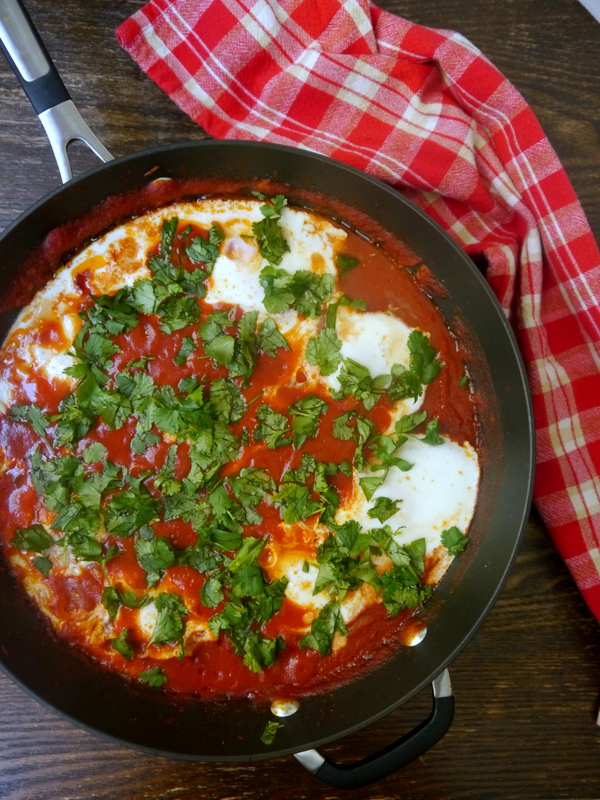 I'd like to introduce you to my new favorite breakfast, lunch, and dinner.
It's healthy. It's sexy. It's impressive enough for company yet super easy to throw together. It's shakshuka, and if you haven't had it before, it's just straight-up the best.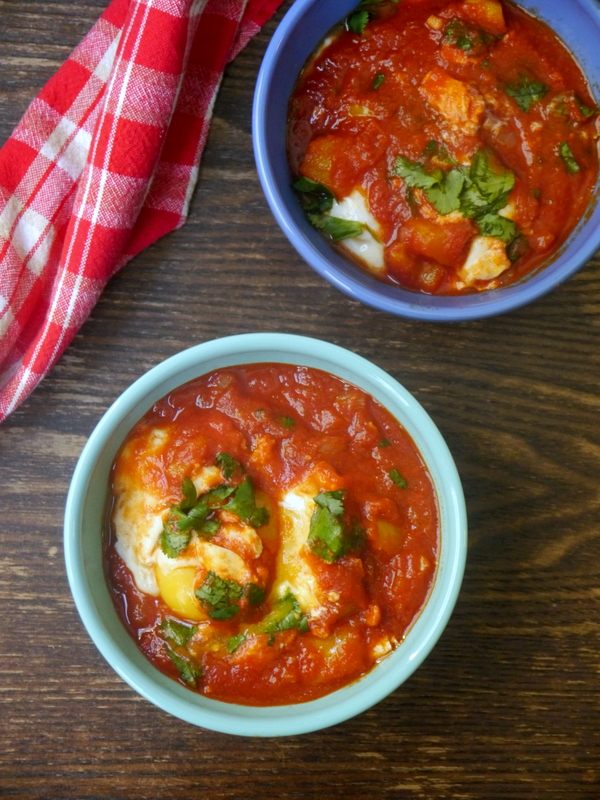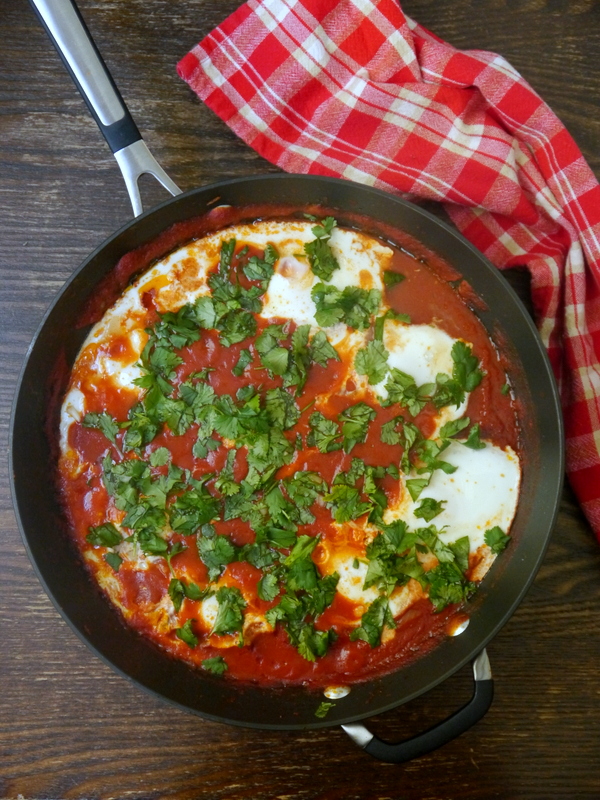 I've been wanting to try my hand at a classic Shakshuka forever, and I'm now (per usual) kicking myself for missing out on this awesome dish my whole life. Shakshuka is an Israeli dish that consists of eggs poached in a spiced, flavorful tomato sauce, served with bread or pita to sop up all the delicious sauce and runny egg goodness. My old boss, who loves food and is also Israeli, recommended this version from the gorgeous and critically acclaimed cookbook Zahav. Despite my usual tendency to tinker with pretty much every recipe that crosses my path, I knew I should let the pros guide me on this one.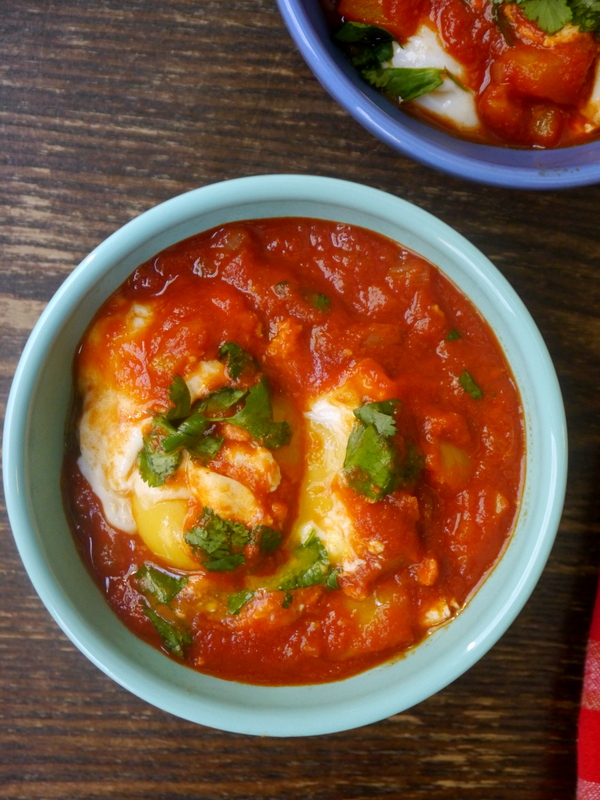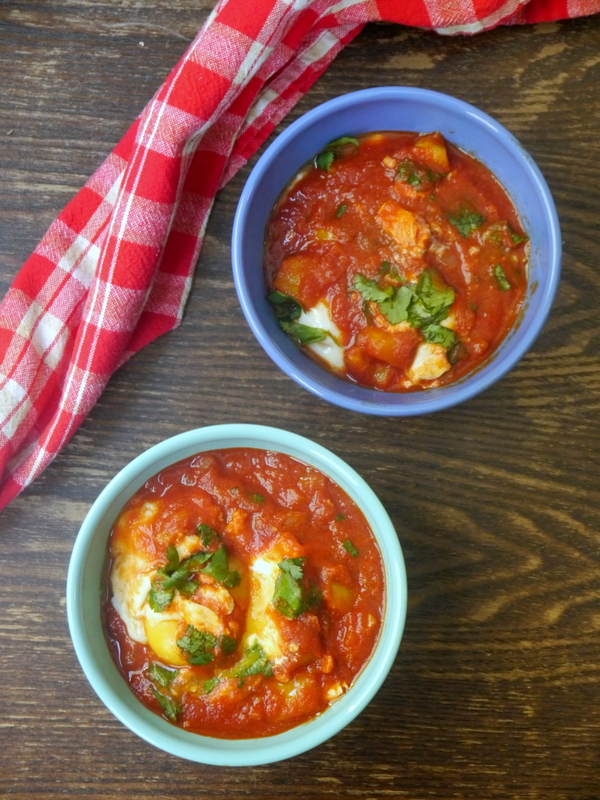 The result? An incredibly healthful, veggie-filled, soul-satisfying dish that is just begging for some fluffy pita for sopping and shoveling (I was more than happy to oblige, of course). The flavors are simple but fantastic, and eggs provide the perfect amount of protein and oomph. This is the rare kind of food you want to (and can!) eat every single day. Can we talk about how much of a win that is?! This recipe is a total keeper in our house, and I know you and your family will love it too!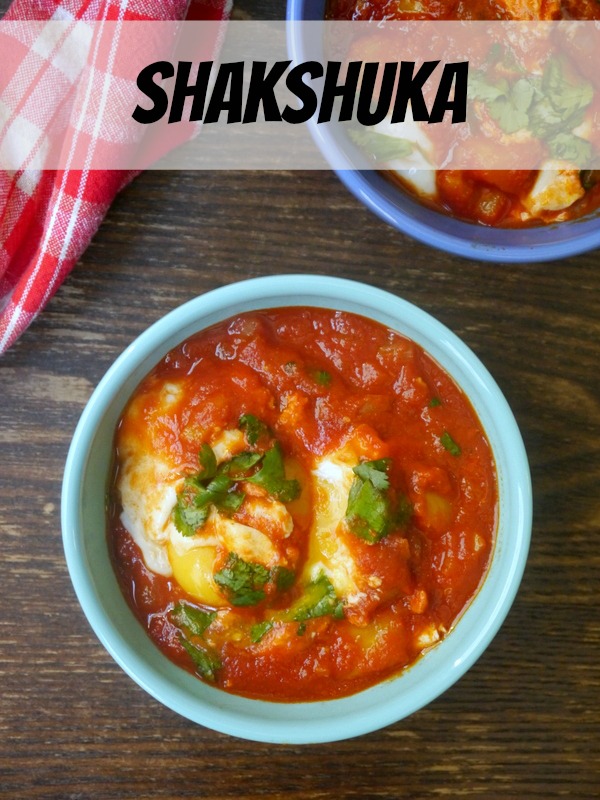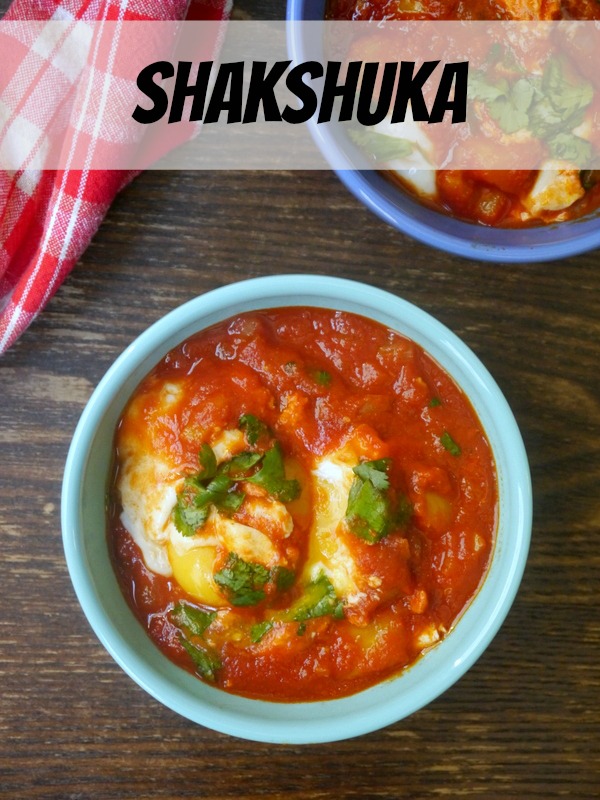 Shakshuka
2016-02-21 18:40:56
Serves 4
A classic, no-frills recipe for the Israeli dish Shakshuka. Eggs are poached in a spiced tomato sauce loaded up with lots of veggies and served with pita bread to soak it all up. This dish strikes the balance of being easy to prepare, healthy, and completely delicious!
Ingredients
¼ cup olive oil, divided
1 onion, chopped
2 bell peppers, chopped
3 garlic cloves, chopped
3 tbsp. sweet paprika
1 tsp. ground cumin
1 tsp. ground coriander
¼ tsp. kosher salt
4 cups tomato puree
2 tsp. sugar
8 eggs
Large handful fresh cilantro, chopped
Warm pita bread, for serving
Instructions
Heat 2 tbsp. oil over medium heat in a large skillet. Add the onion, bell pepper, garlic, paprika, cumin, coriander, and salt, and cook for about 10 minutes, stirring occasionally, until veggies are softened. Add in the tomato puree and sugar and bring to a simmer. Cook for another 10 minutes or so, until the liquid is reduced slightly. Stir in the remaining 2 tbsp. of olive oil.
Crack each egg into the skillet, lower the heat to medium-low, cover and cook until the egg whites are cooked through but the yolks are still runny (about 5 minutes). Top with cilantro and serve immediately with warm pita bread!
Adapted from Zahav
My Bacon-Wrapped Life http://www.mybaconwrappedlife.com/
Other great breakfast, lunch, or dinner recipes!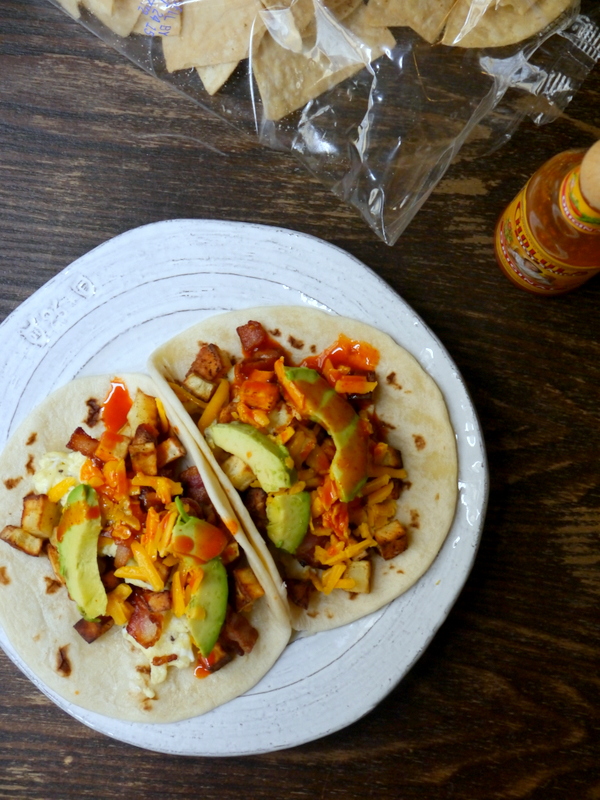 Sweet Potato Bacon Breakfast Tacos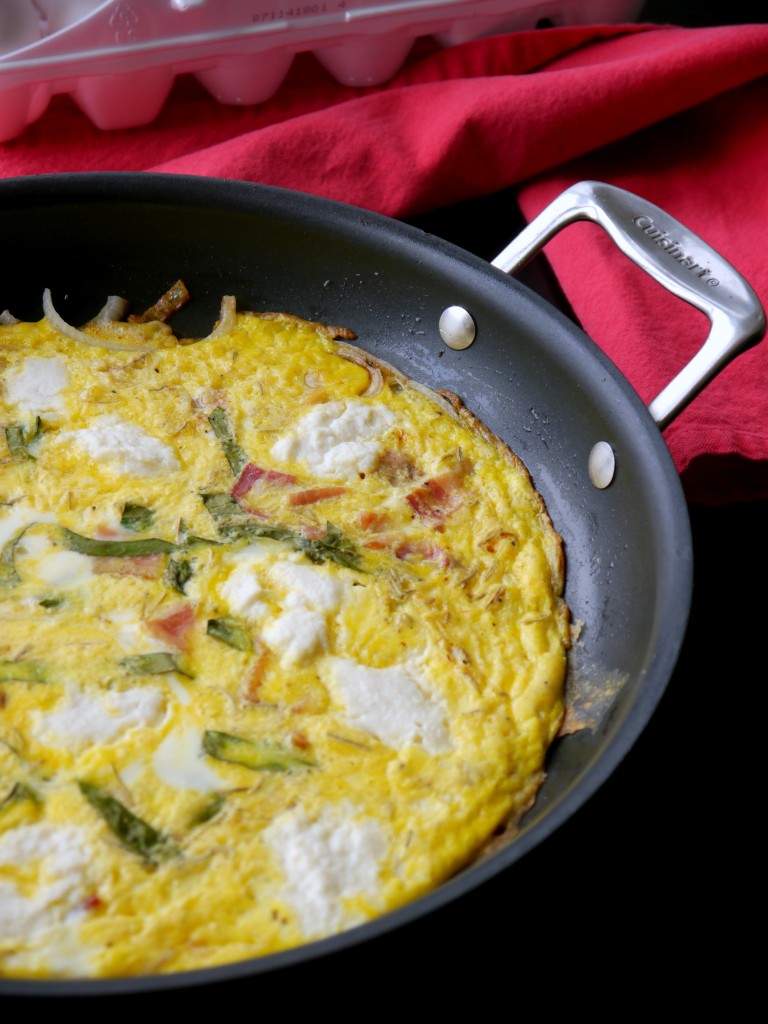 Bacon, Onion, and Ricotta Frittata