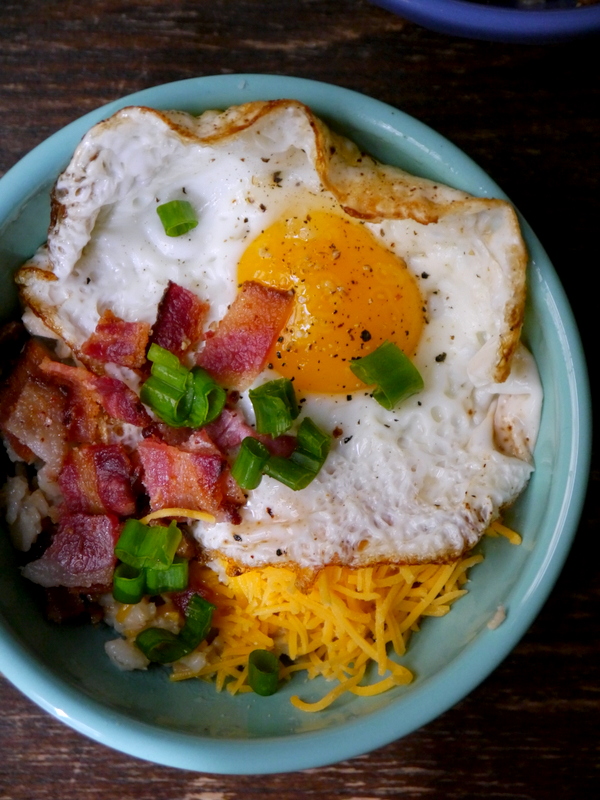 Important question: are you a sweet or savory breakfast person?
I'm not talking about brunch, where sweet AND savory is obviously the correct (and only acceptable) answer to this question. Examples here, here, and here.
I'm talking about everyday, quick-and-easy, needs-to-fill me-up-til-lunch BREAKFAST.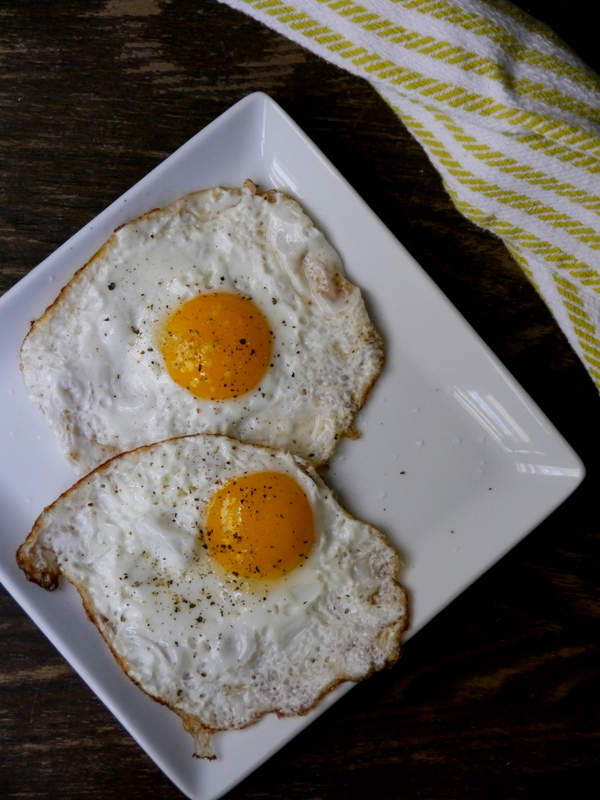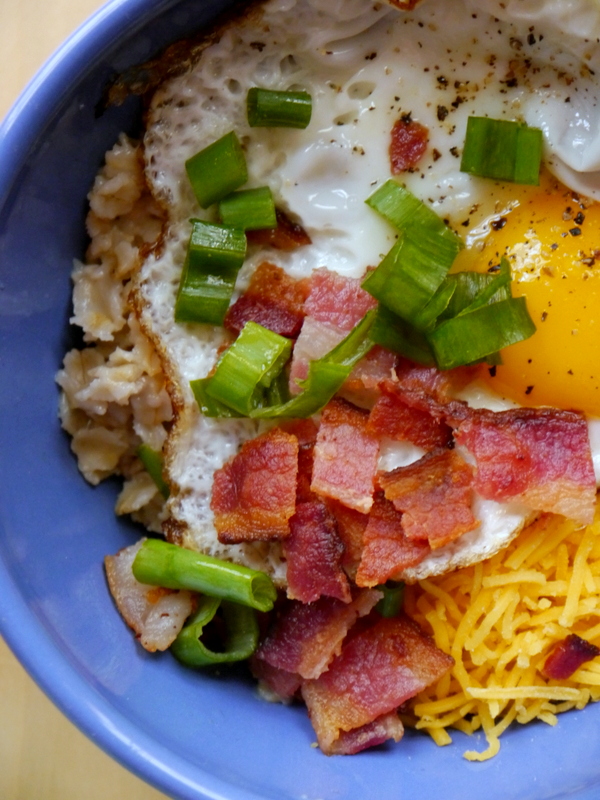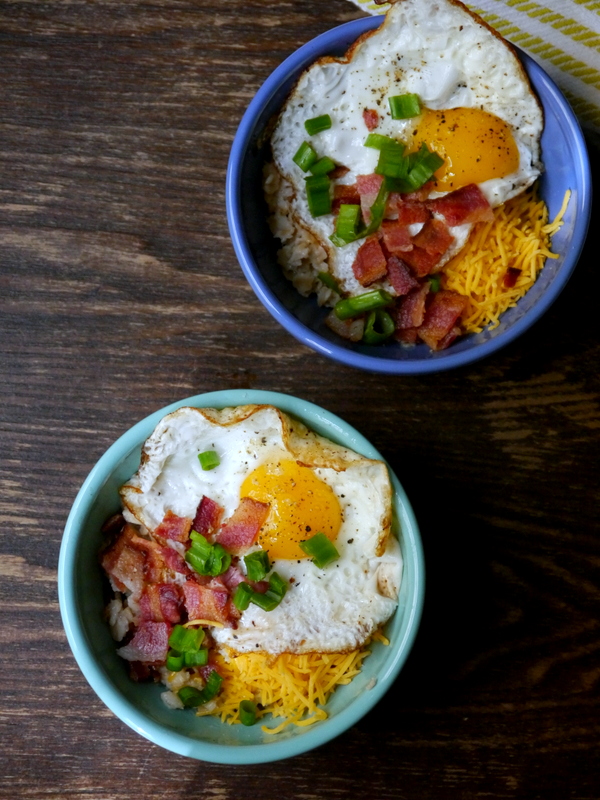 Me? I'm usually totally a sweet breakfast person. My daily rotation includes cereal with almond milk, oatmeal with peanut butter and bananas, or Greek yogurt with granola. It's totally what I crave when I get up in the morning (and, let's be reeeeal, most of the day). But lately, I've been havin' a hankering for a completely delicious savory breakfast, filled with flavor and texture; a breakfast that's maybe even a little more satisfying, a little more "real meal"-ish. Ya know what I mean?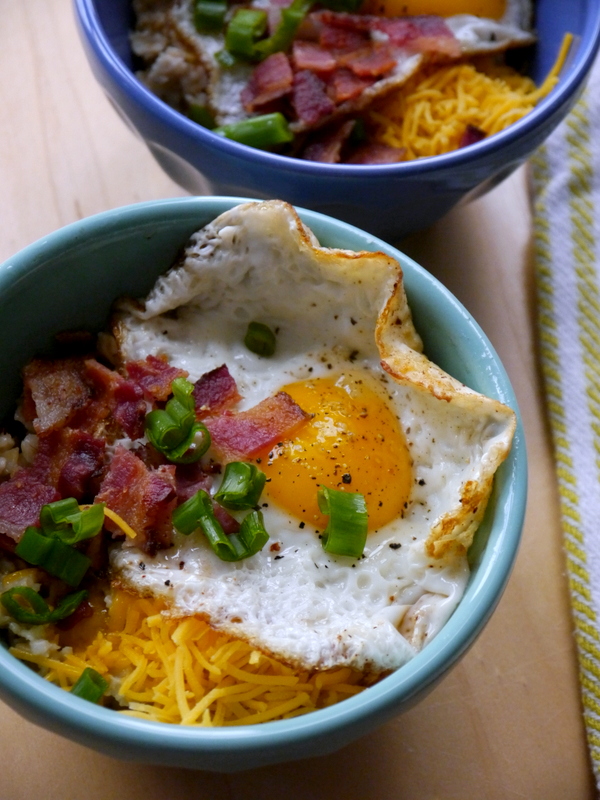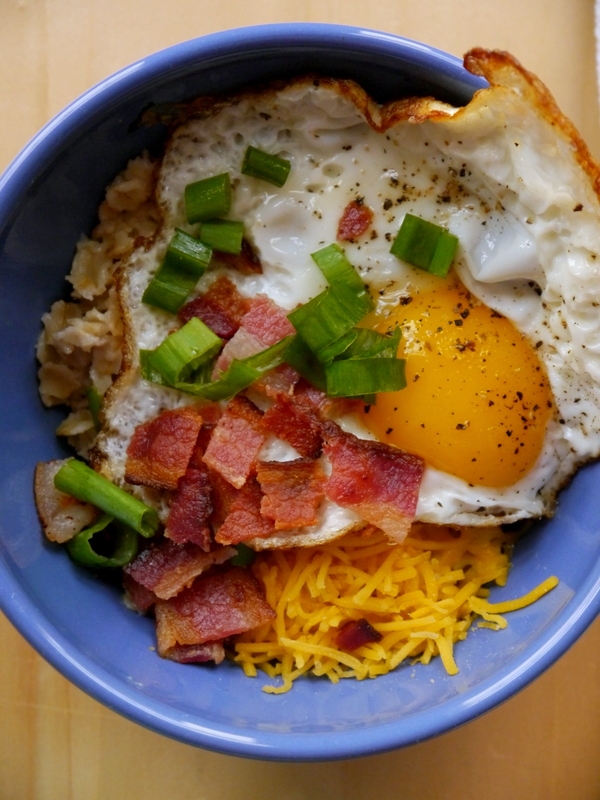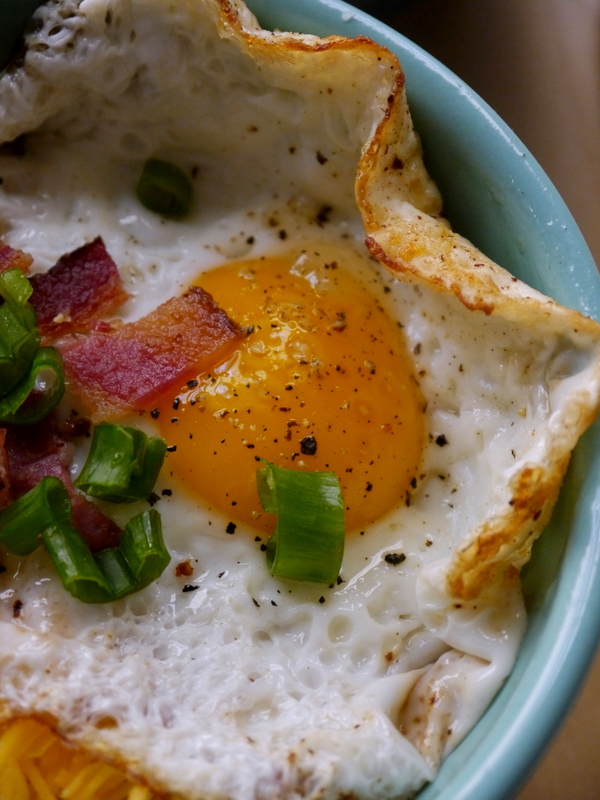 That's where these savory oatmeal breakfast bowls with crispy eggs, bacon, and scallions were born. And guys, we LOVED them. It turns out, oatmeal is just as good of a blank canvas for savory mix-ins as it is for sweet ones – it's creamy, salty, and insanely delicious all mixed-up with the likes of crispy, runny eggs, salty bacon, sharp cheddar cheese, and crunchy scallions for that green pop of flavor and color. The texture in these babies is OUT. OF. CONTROL. Every bite is different, and I love that. Also, can we talk about the real star of the show? This crispy egg is my new favorite egg-cooking method. The crispy edges are sooooo good, and the egg gets perfectly runny-cooked in the middle. This was the epitome of healthy, easy breakfast satisfaction (plus, ya know, bacon and cheese). Next time you're craving a salty, savory breakfast, you gotta make these!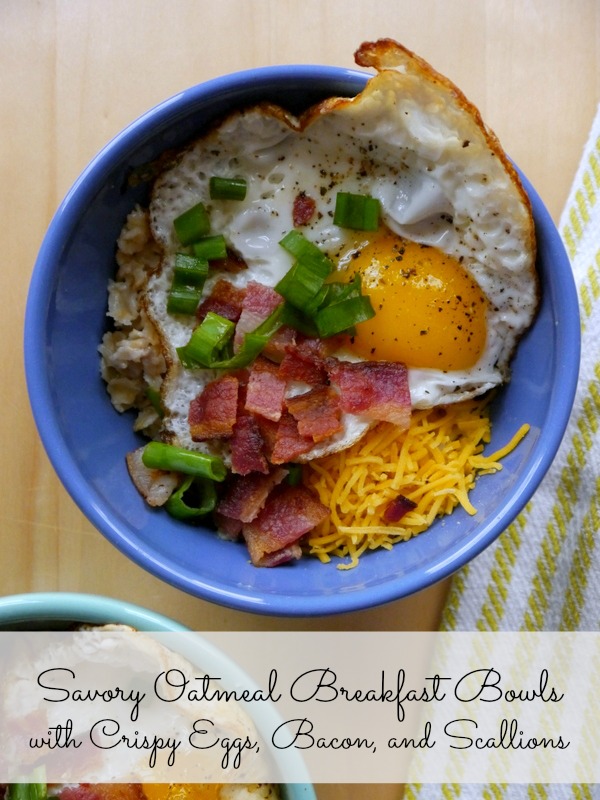 Savory Oatmeal Breakfast Bowls with Crispy Eggs, Bacon, and Scallions
2015-03-15 13:43:12
Serves 2
Oatmeal goes savory with crispy, runny eggs, salty bacon, cheddar cheese, and crisp green scallions. These bowls are filled with texture and flavor!
Ingredients
1 cup Irish steel-cut oats
2 slices bacon, cooked and chopped
2 eggs, cooked to your liking (I use the crispy egg method linked below, and highly, highly recommend it)
2 scallions, greens only, chopped
¼ cup shredded cheddar cheese
Kosher salt and freshly cracked black pepper to taste
Sriracha or other hot sauce of your choice, for serving
Instructions
Cook your oats according to package directions, making sure to add the recommended amount of salt. Divide into two bowls, top each with an egg, and sprinkle with salt and fresh-ground black pepper to taste. Then add half the bacon, half the cheese, and half the scallions to each bowl. Mix it all together and enjoy immediately!
Notes
Brad ate these with Sriracha, but I actually ate them without – it was fantastic either way!
My Bacon-Wrapped Life http://www.mybaconwrappedlife.com/

Crispy egg adapted from Smitten Kitchen.

Looking for more savory breakfast ideas?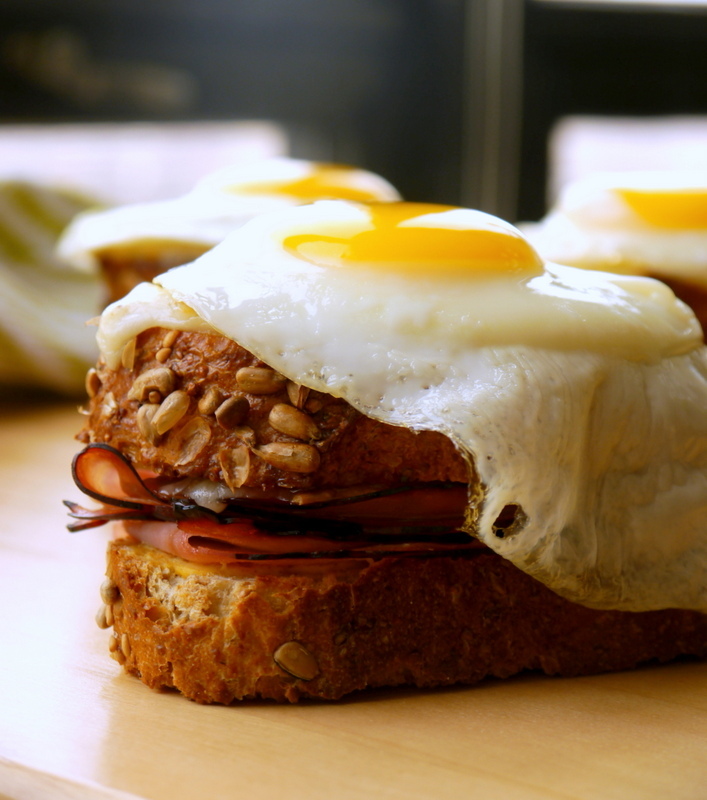 (The Best) Croque Madame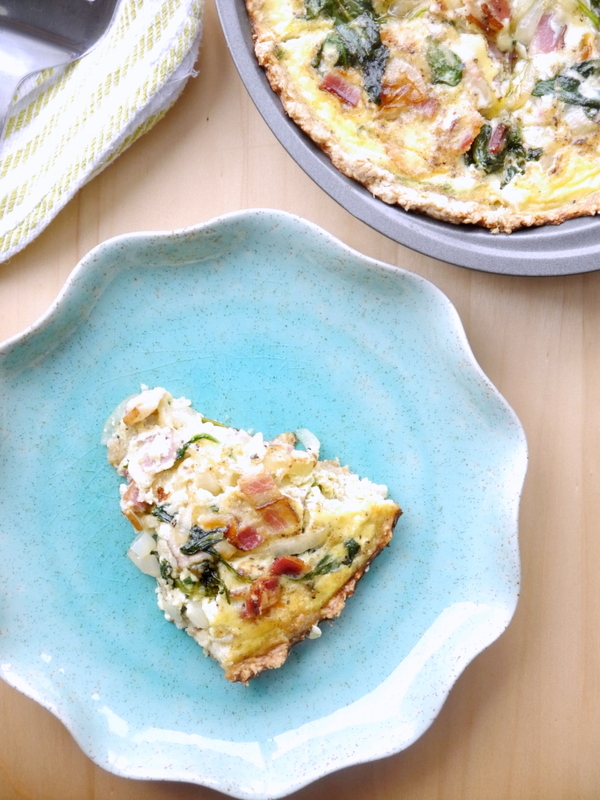 Bacon, Kale, and Caramelized Onion Quiche with Buttermilk Oat Crust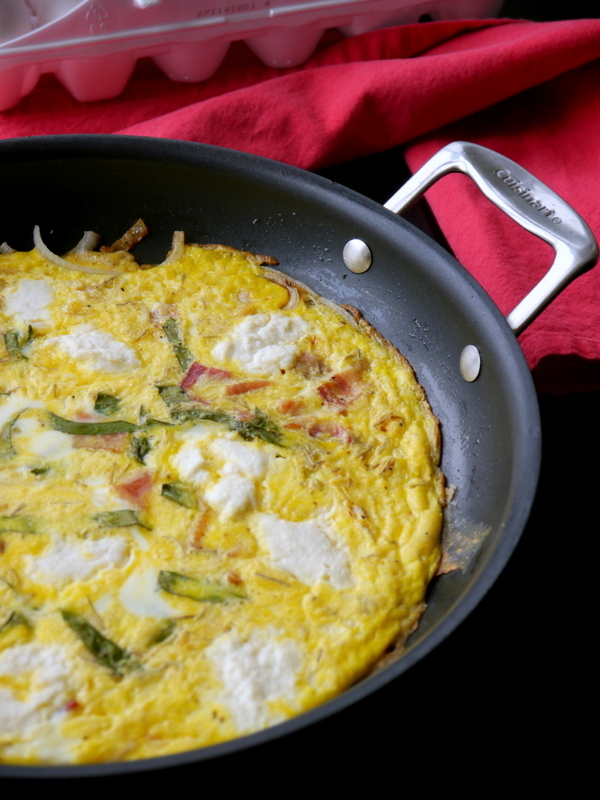 Bacon, Onion, and Ricotta Frittata