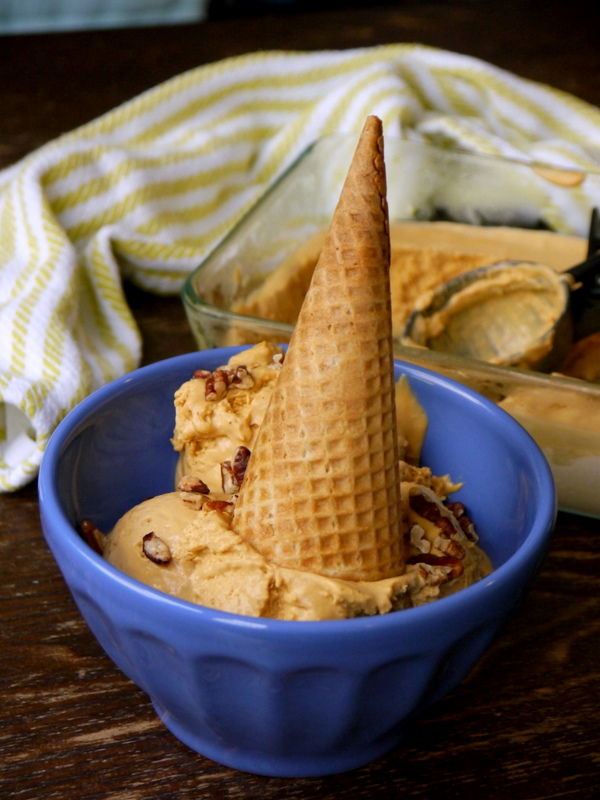 …Also known as the longest recipe title of all time. Also (and more importantly) known as the coolest ice-cream-without-an-ice-cream-maker trick EVER, and my new favorite thing.
I've been dying to try a no-churn ice cream for, I dunno, FOREVER. An ice cream maker is just one of those specialty appliances that doesn't make the cut in my teeny-tiny kitchen. And I know a lot of you feel the same way. But that doesn't mean we should be denied the incredibleness that is homemade ice cream in the summertime, right?! This is an issue I feel strongly impassioned about. Homemade ice cream for the people!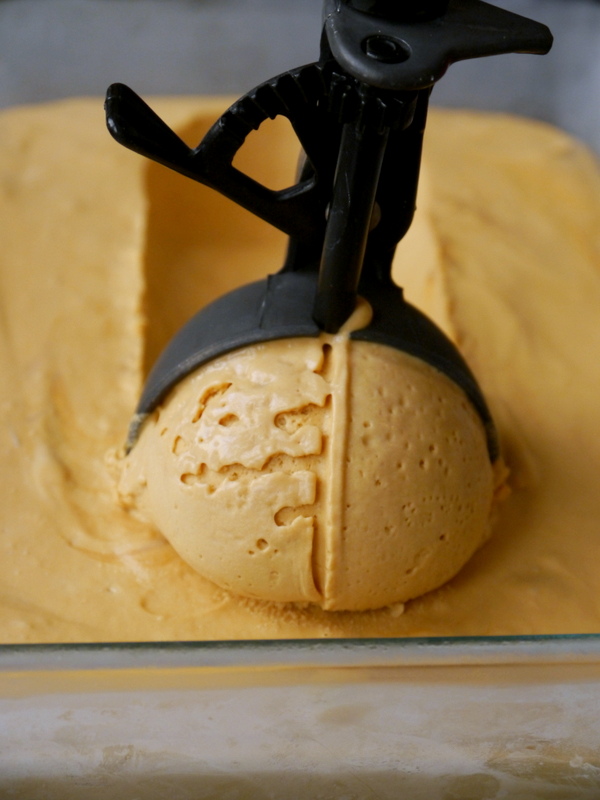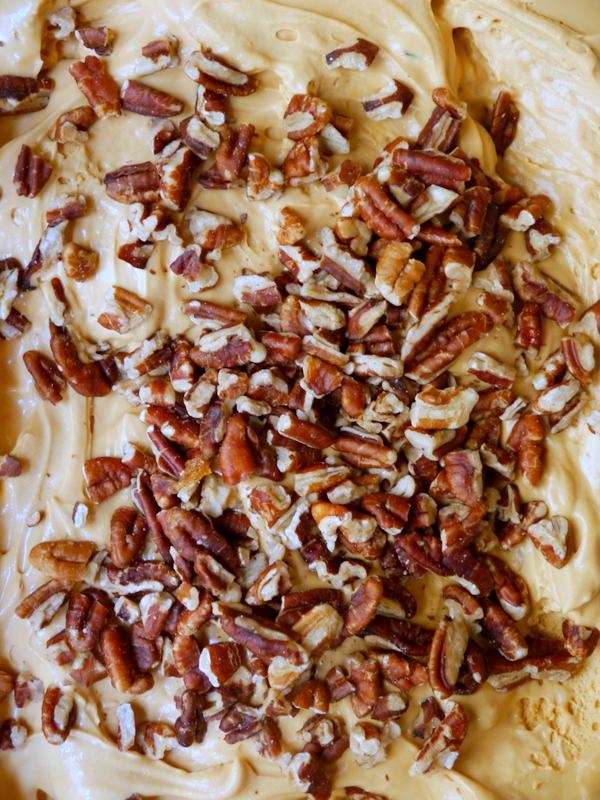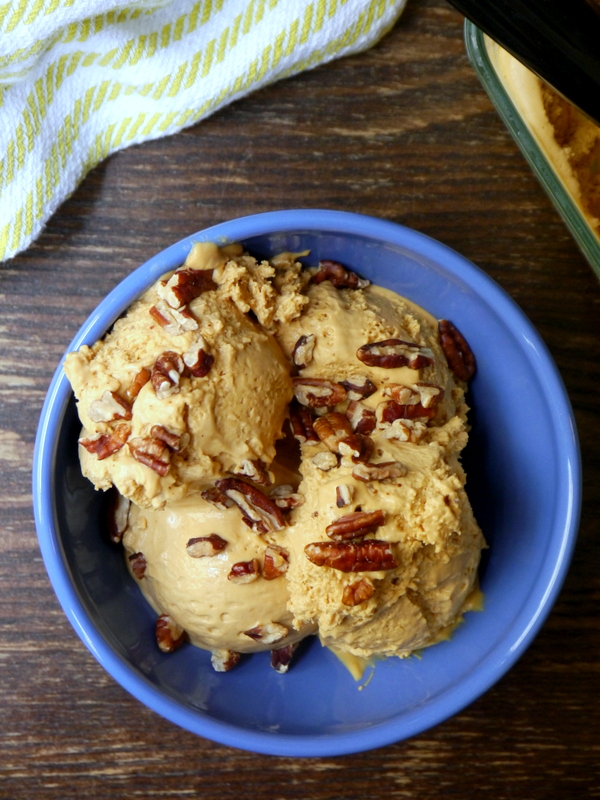 This recipe is more about the technique – this incredible, mind-blowing, no-churn ice cream base – than the actual recipe, but let's be real – this salted bourbon dulce de leche version is freakin' delicious. The base of the ice cream is made up of whipped heavy cream, dulce de leche (which you can make from scratch if you're feelin' fancy or buy from the store if you're feelin' efficient, like I did), bourbon, sea salt flakes, and – THAT'S IT!! (Well, also toasted pecans for topping, but that's totally optional.) The whole thing is no short of a culinary miracle. You freeze your concoction overnight, and in the morning you have creamy, airy soft-serve ice cream. It seriously takes less than 5 minutes of actual work. It's also infinitely adaptable – I'm dying to make a peanut butter or cookie butter version – and the recipe can be scaled up very easily if you're feeding a crowd. Quick + easy + flexible + delicious + creamy? I mean, could we ask for anything more in an ice cream?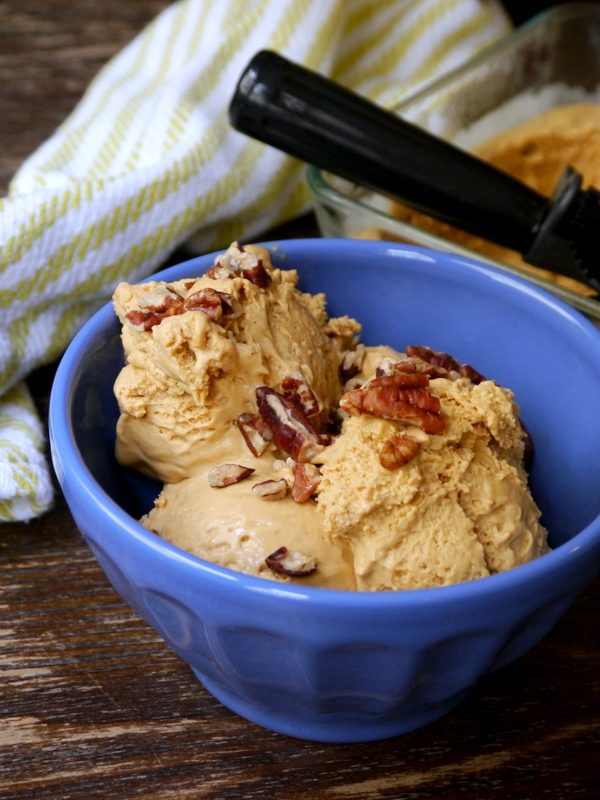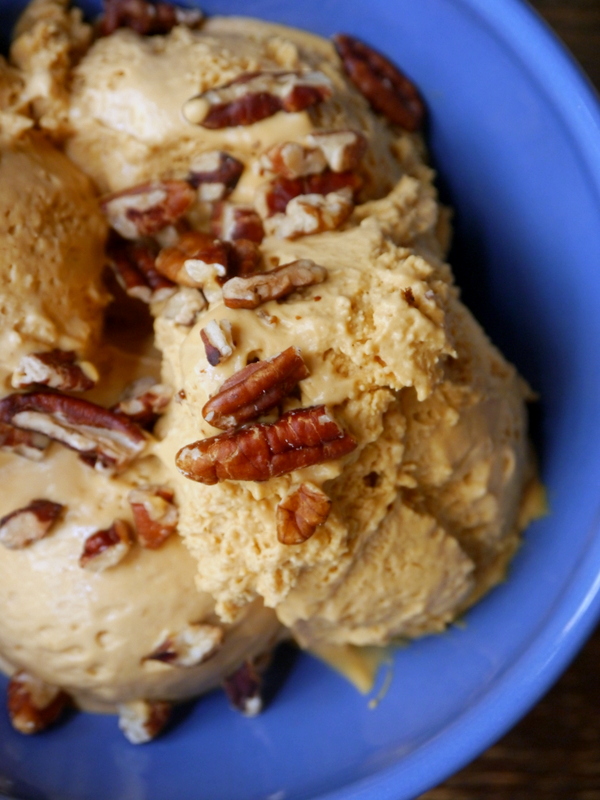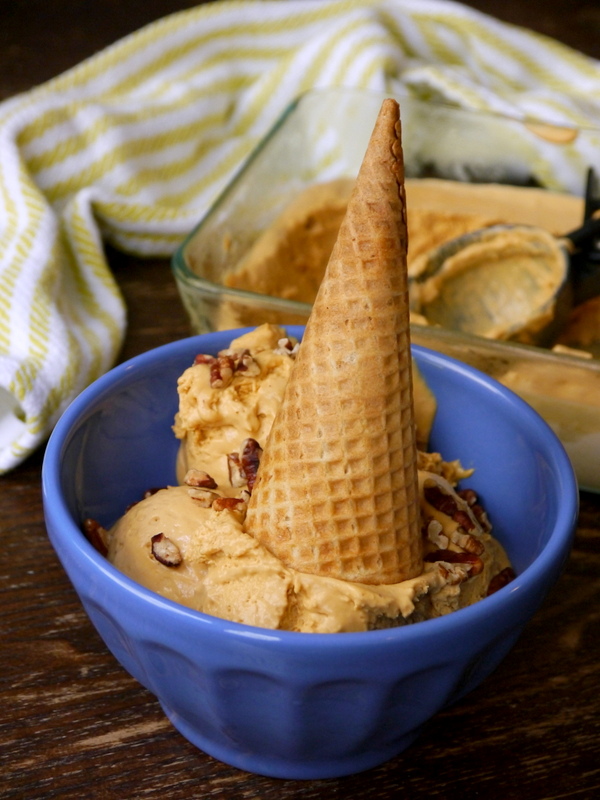 A few caveats here – as you can probably tell from the pictures, this ice cream is very soft (especially due to the hefty dose of bourbon we throw in there). It's more like soft-serve than firm, perfectly-scoopable ice cream. It's also a little lighter than regular churned ice cream – which isn't necessarily a bad thing, but I'm just trying to set up expectations here. Finally, it's critical that you make sure you actually LIKE the flavors you are adding to the base – this ice cream is very bourbon-y and very salted caramel-y, because there are so few ingredients. If you're not a major fan of either of those, you probably don't want to make this as-is and should adapt it to your tastes.
All in all, I was crazy impressed with this no-churn technique and base and I can't wait to whip up all the homemade ice cream I want this summer. I hope you do the same!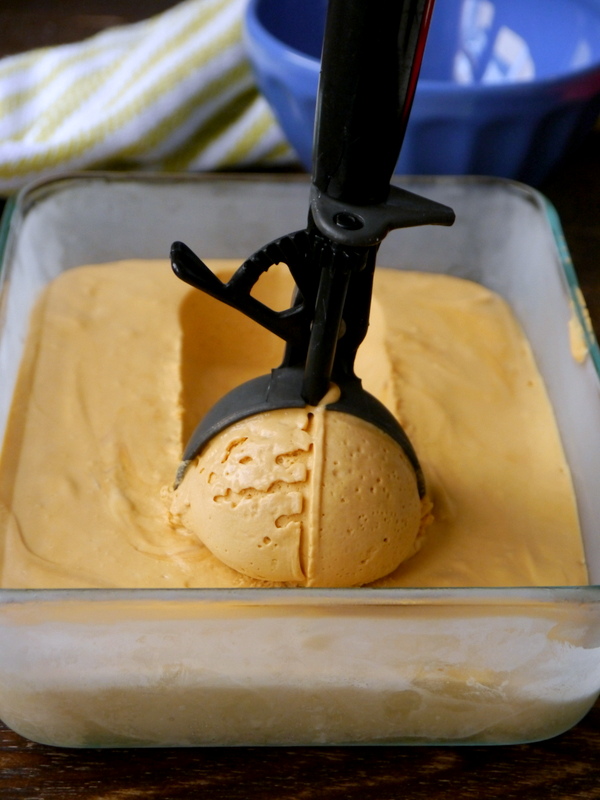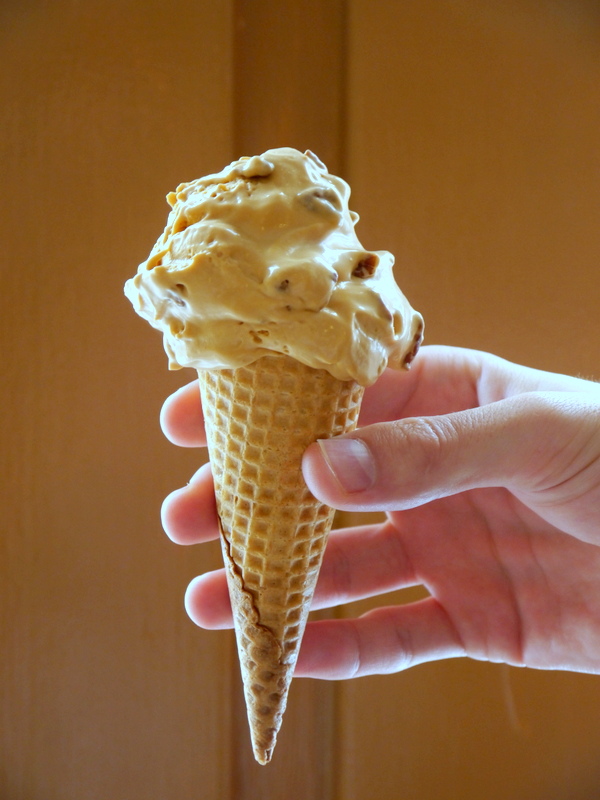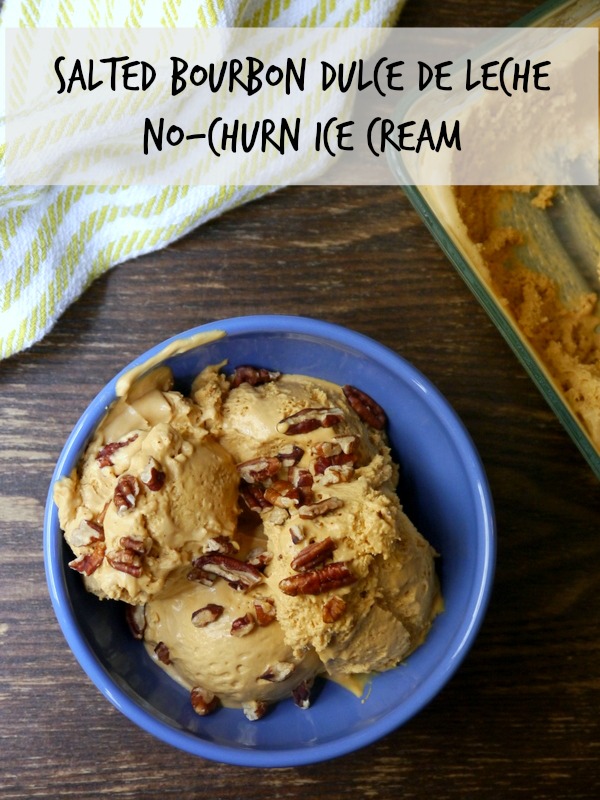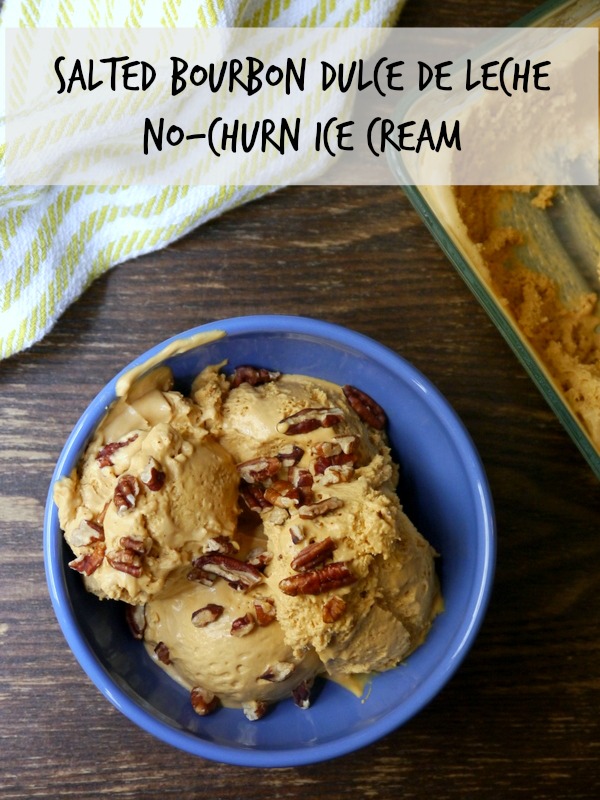 Salted Bourbon Dulce De Leche No-Churn Ice Cream
2015-05-17 11:04:32
Serves 6
This no-churn ice cream is my new favorite trick for creamy, soft-serve ice cream at home - without an ice cream maker!
Ingredients
1 1/3 cups dulce de leche (or caramel)
1 ¼ cups heavy cream
2 tsp. large-flake sea salt (such as Maldon)
2 tbsp. bourbon
½ cup chopped pecans, toasted (optional, for topping)
Instructions
In a large bowl or stand mixer, add the dulce de leche, heavy cream, and 1 tsp. of salt. Using a hand mixer or stand mixer, whisk the mixture until stiff peaks form. Add the remaining tsp. of salt and the bourbon and whisk again to combine.
Transfer the mixture to a freezer-safe container (I used a large Pyrex container). Freeze for at least 5 hours, preferably overnight.
When ready to eat, remove from the freezer and serve right away – it gets a bit melty!
Adapted from Nigella Lawson
My Bacon-Wrapped Life http://www.mybaconwrappedlife.com/
Looking for more salted caramel treats?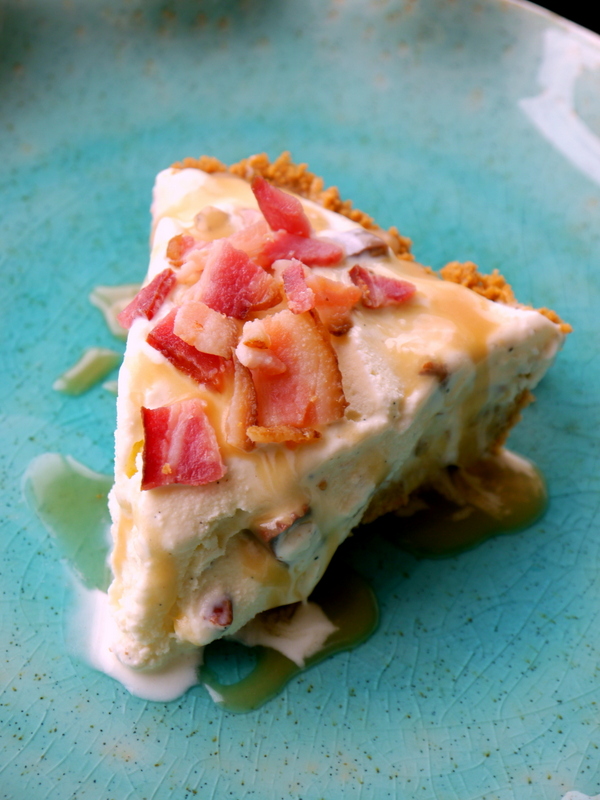 Salted Caramel Bacon Ice Cream Pie