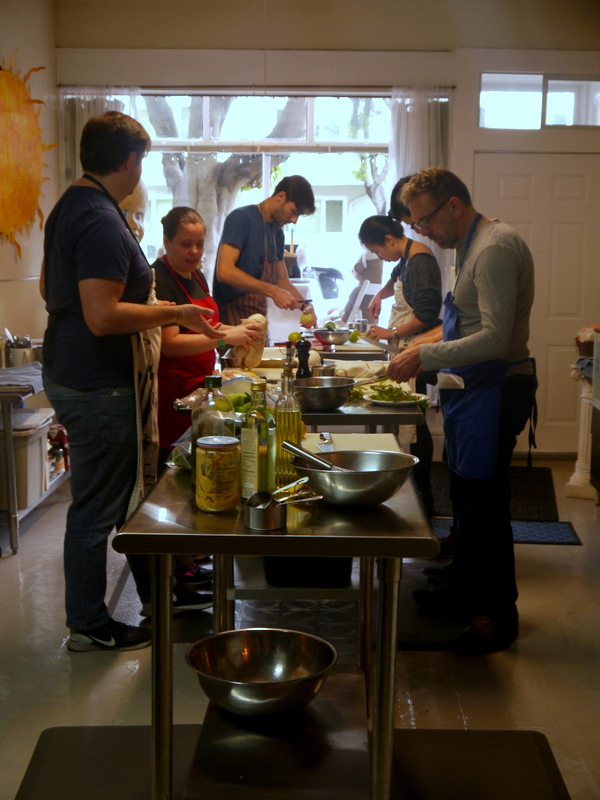 Happy Sunday, friends!
Just popping in today to share some photos from an awesome cooking class we took a few weekends ago at Chef Joe's Culinary Salon in San Francisco. We had the absolute best time (despite a finger-slicing injury on my part…) and I am very excited to share the love!
I heard about Chef Joe's Culinary Salon from CourseHorse, which is a discovery and booking tool for local classes that operates in a TON of cities (although it is still in beta in SF). You can search for pretty much any type of class, from art to tech to life skills to cooking, and find tons of local classes aggregated to choose from. For me, it was an awesome way to find small local cooking classes in San Francisco that I may not have found otherwise, and the ability to book right through the site makes it so easy!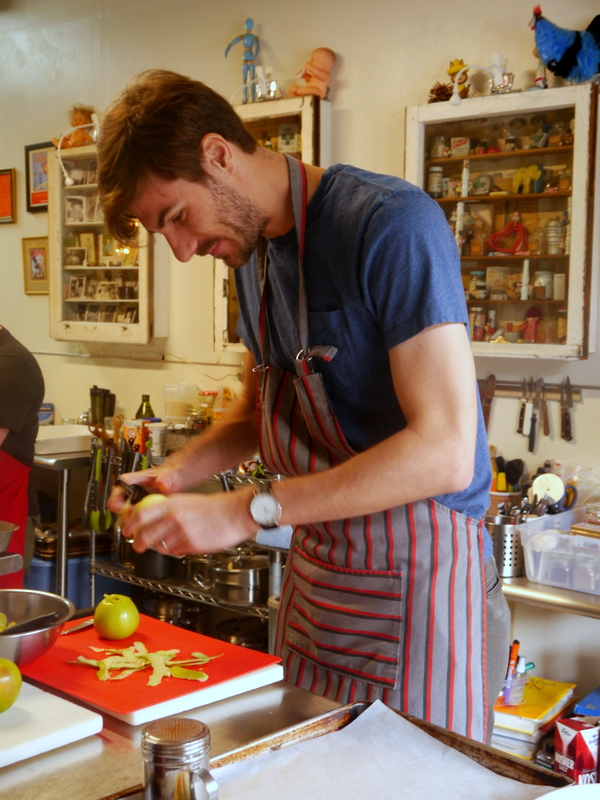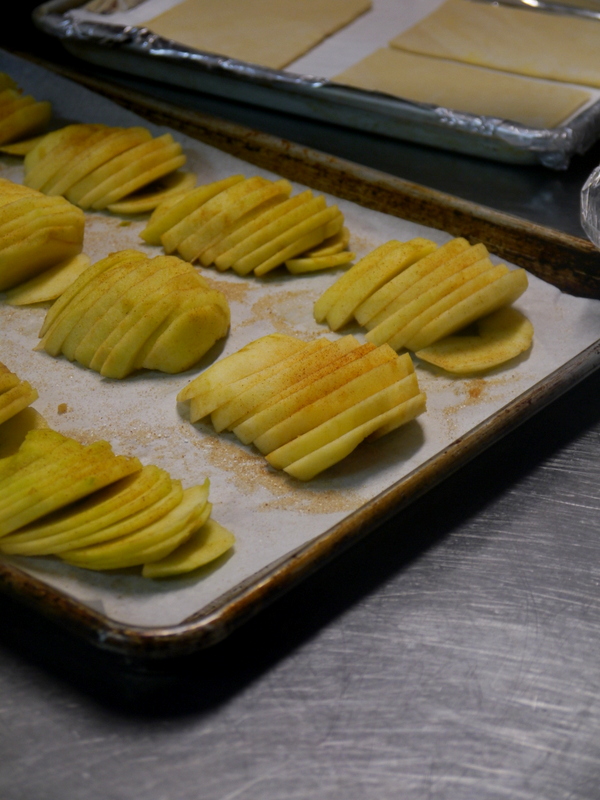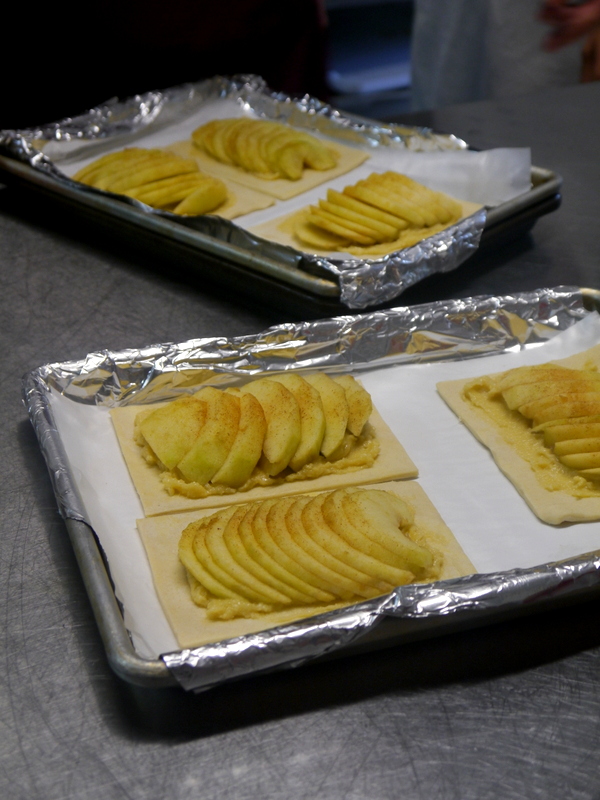 I am ultimately so glad I tried CourseHorse because it introduced us to Chef Joe's Culinary Salon. It's a little tiny kitchen in Duboce Triangle where the chef and owner Joe teaches intimate, personal cooking classes. For our class, we chose the "Simple Everyday French Cooking" class, where the menu included roast chicken, roasted red potatoes, a simple salad, tomatoes Provençale, and – my personal favorite part – an absolutely out-of-this world apple-frangipane tart. I have been wanting to nail down a classic roast chicken recipe for a LONG time to support my life goal of becoming Ina Garten, and I couldn't help but find myself drawn to the beautiful simplicity of the menu. It's exactly the kind of food I love to eat!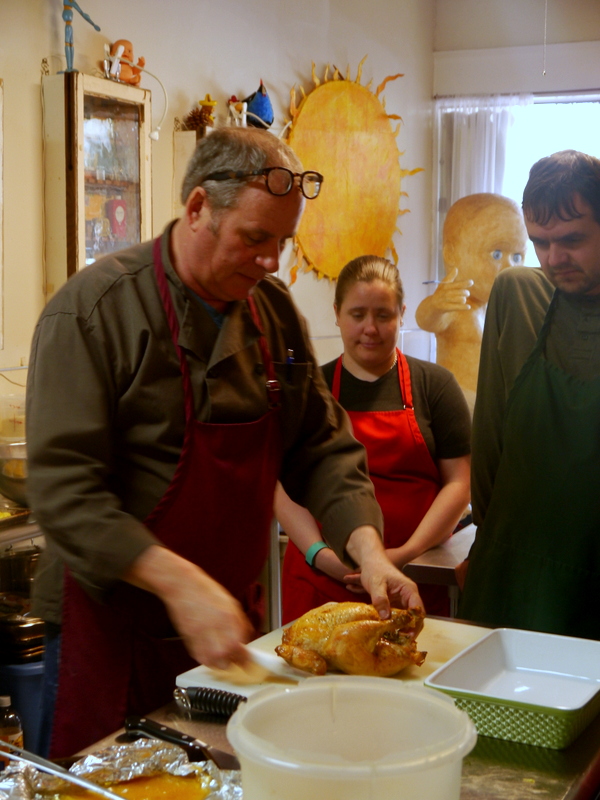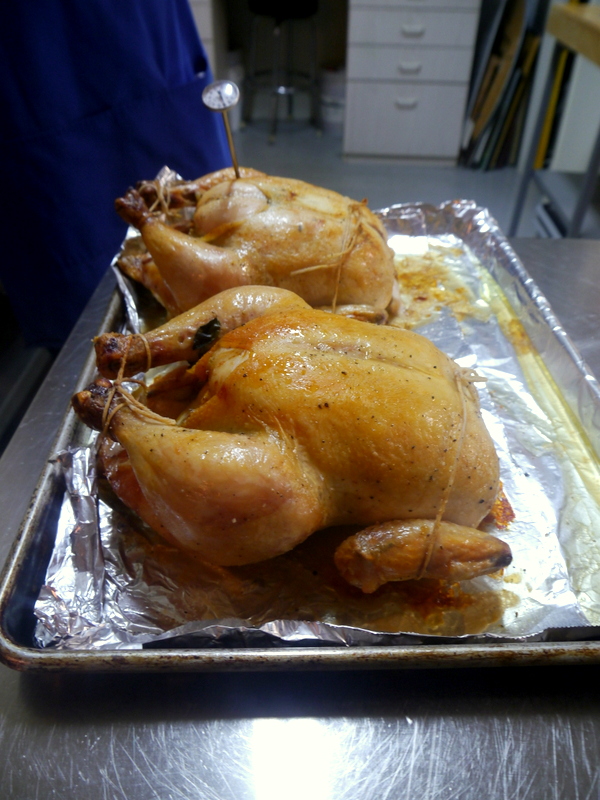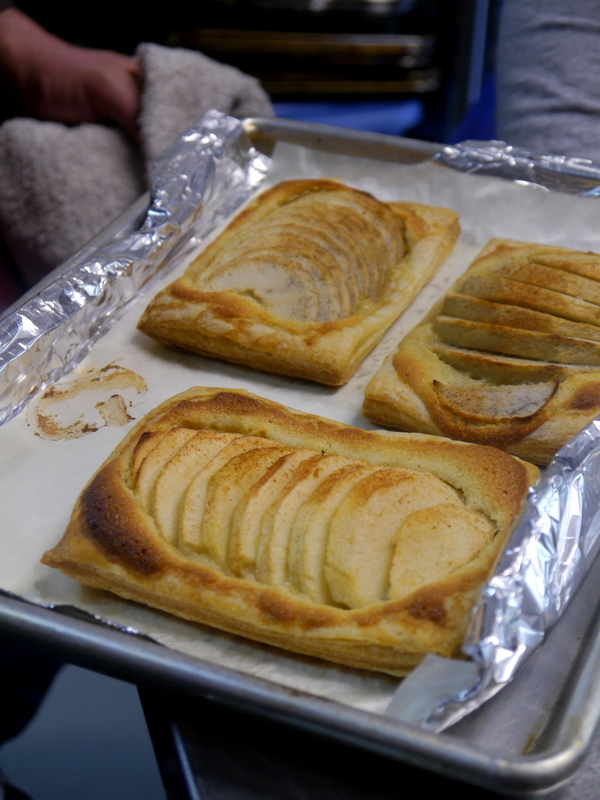 All of the food we made in the class was incredible, but the experience really was so fun because of Chef Joe. He's an incredible teacher and has a hilarious, warm personality that immediately made us feel at home. After demo-ing how to cook each component, we broke into teams and each started on a different part of the meal. Brad and I started slicing peeling and apples for the tart, which is unfortunately where (um, about 10 minutes in) I sliced my finger REAL BAD. Luckily, Chef Joe was very prepared on the first aid front and everyone teamed up together to take great care of me (and I successfully avoided a trip to the emergency room for stitches) but my cooking skills were QUITE limited after that! But hey, I got to sit back and relax and watch everyone else cook while I "supervised" (and still got to eat an incredible meal afterwards) so I can't complain too much! 🙂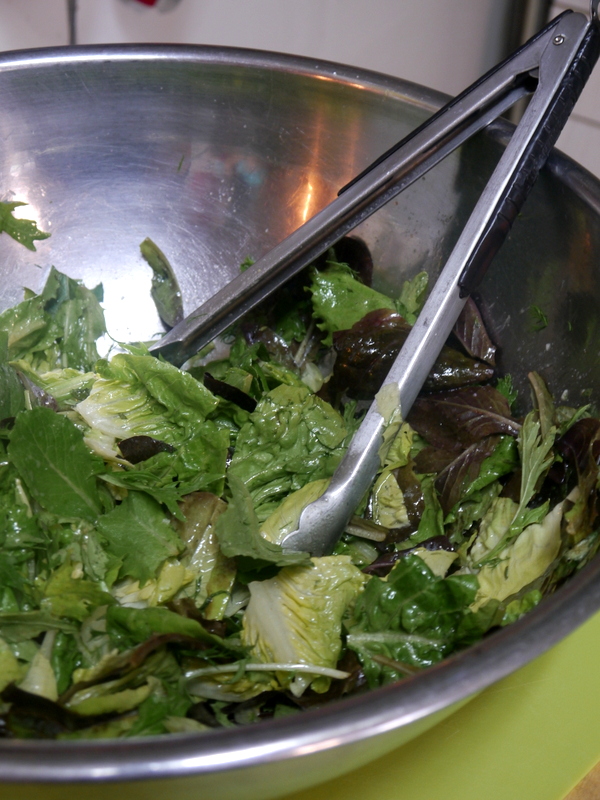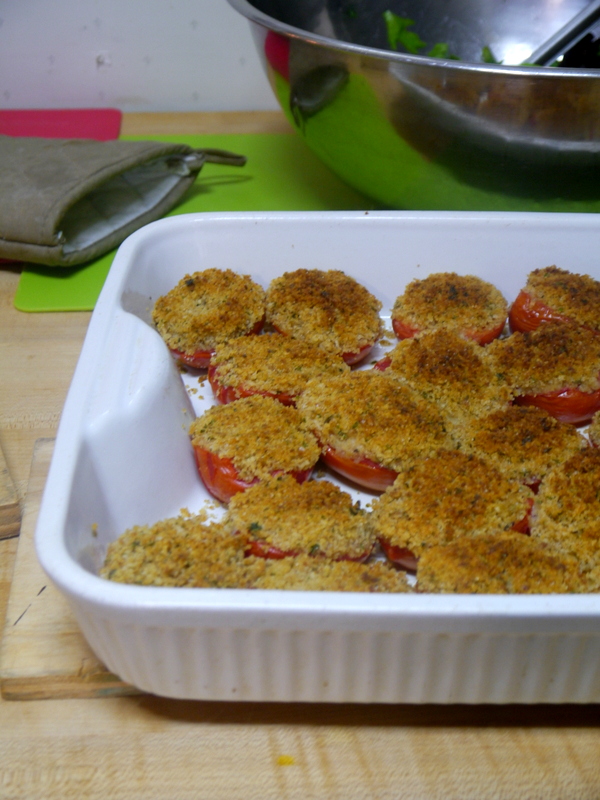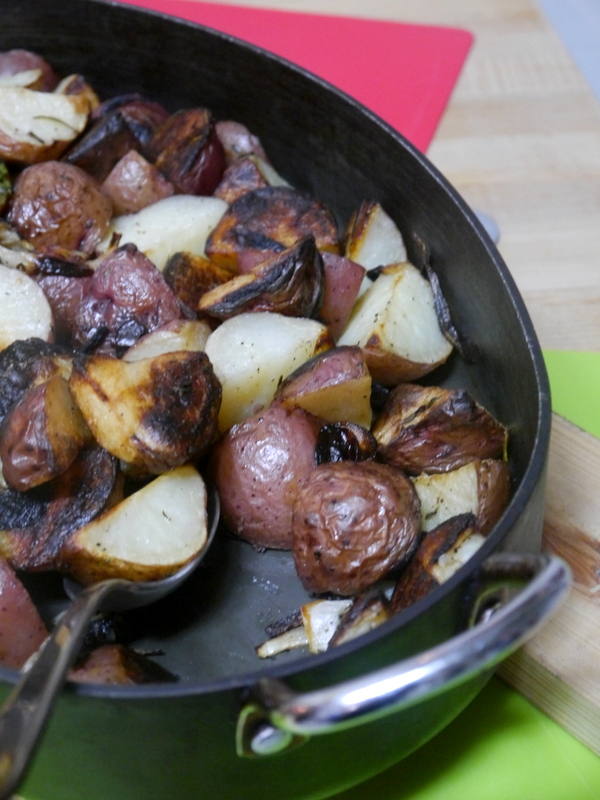 Things I learned in Chef Joe's class include: the perfect roast chicken doesn't have to be complicated, store-bought puff pastry can taste truly other-worldly if you know what to do with it, and – perhaps most importantly – don't try to catch a falling knife. The vibe at Chef Joe's was so fun and casual it truly felt like we were just making dinner at his house, which I've never experienced before in a cooking class. I HIGHLY recommend checking out his class schedule if you're in the Bay Area and want to learn how to cook something new – I can't recommend it enough!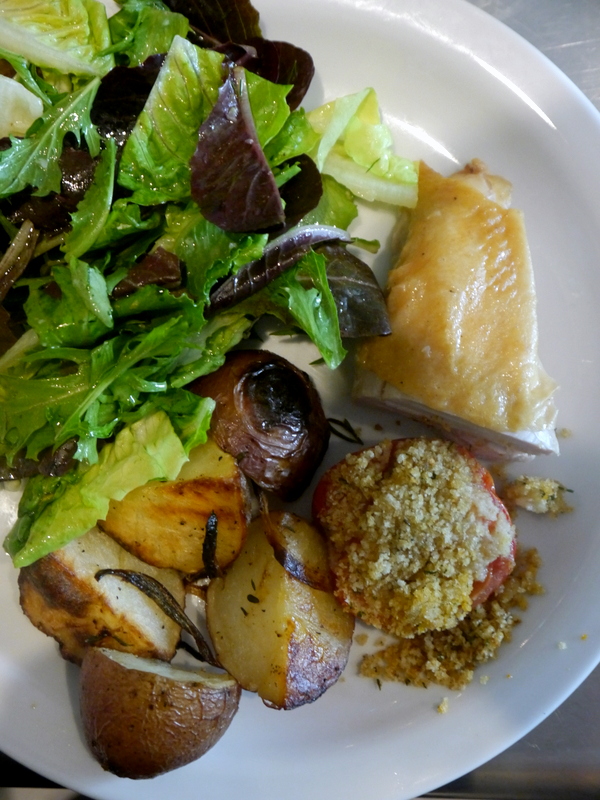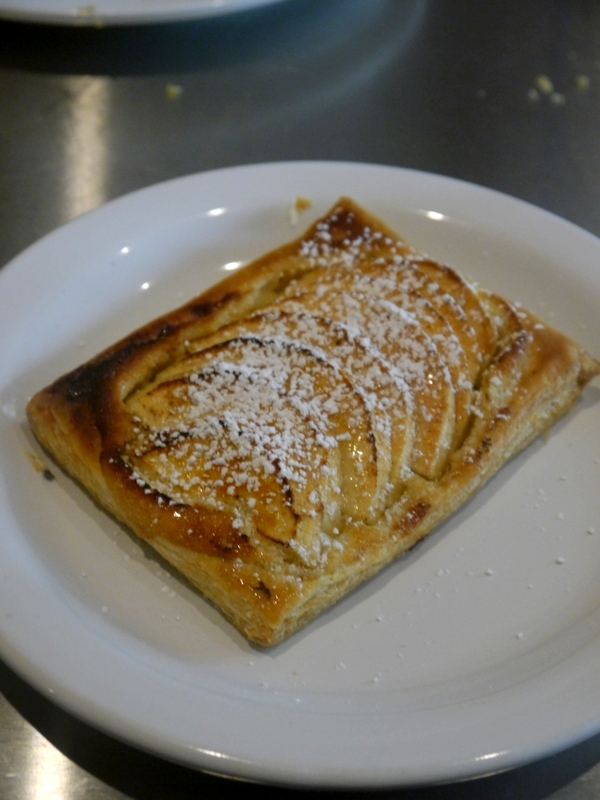 Thanks to CourseHorse for introducing me to such a special experience that I probably wouldn't have found otherwise. If you're in San Francisco, more classes will be added soon, so you can check out the current selection and also sign up with your email address to receive notification when more classes are added. No matter where you live, I highly recommend checking it out for your area. I hope you have as wonderful of an experience as we did! (Finger injury not included.)
Cooking Class Info:
Chef Joe's Culinary Salon
16 B Sanchez St, San Francisco, CA 94114
http://www.theculinarysalon.com/
CourseHorse:
https://coursehorse.com/san-francisco
Disclaimer: CourseHorse was kind enough to provide a credit for me to try their service. I was not in any way compensated to write positive reviews. As always, all opinions expressed are entirely my own.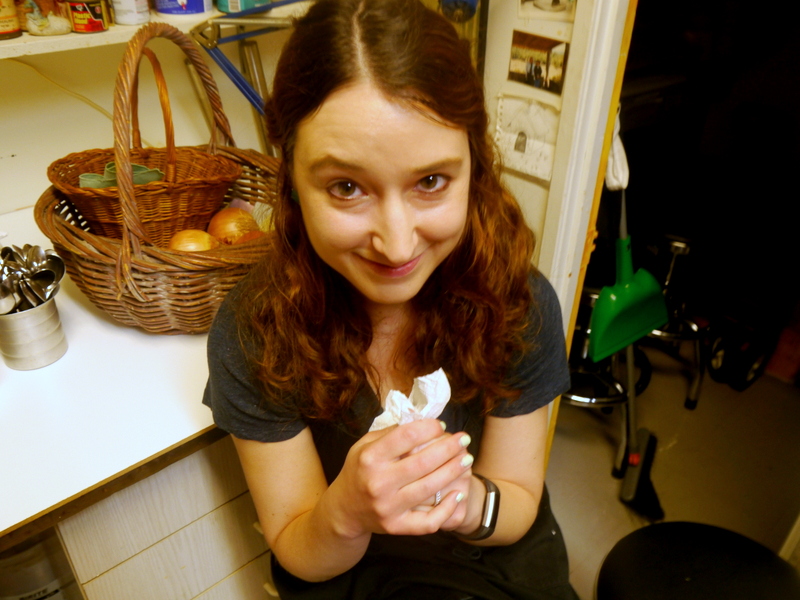 Whoops.