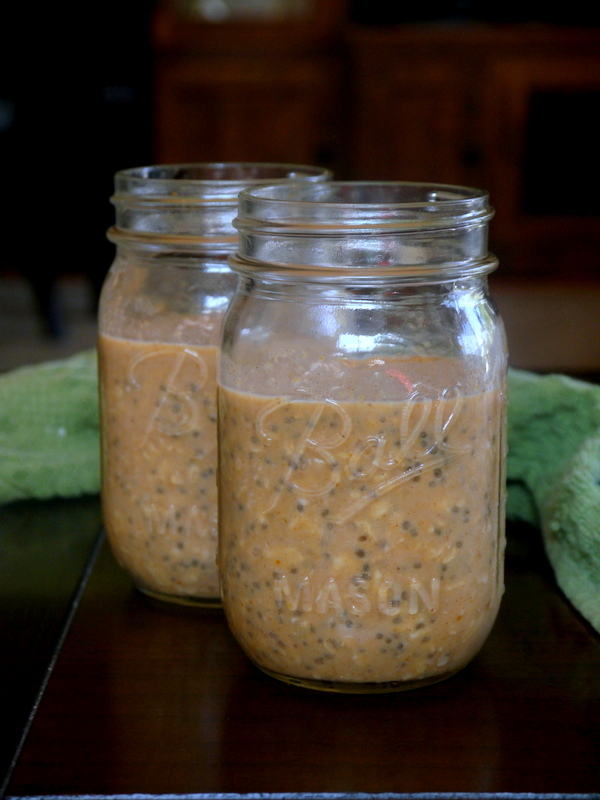 I'd like to introduce you to the least photogenic but most delicious healthy breakfast you'll eat all Fall. Riiiiight up there. That's the one!
These pumpkin chia overnight oats may not win any beauty contests, but they are my new favorite thing. Have you ever tried overnight oats? They are a recent Pinterest phenomenon, basically consisting of old-fashioned oats that sit in liquid overnight to soften and form a cold, sweet, healthy breakfast porridge. I have been very intrigued by them ever since I tried chia pudding last year – this peanut butter and jelly version remains one of the most popular recipes on my site! I love oatmeal and eat it almost every morning because I am a boring grandma, but I wasn't sure how COLD oats would turn out…I mean, the idea of cold, gloppy oatmeal is not exactly appetizing, right?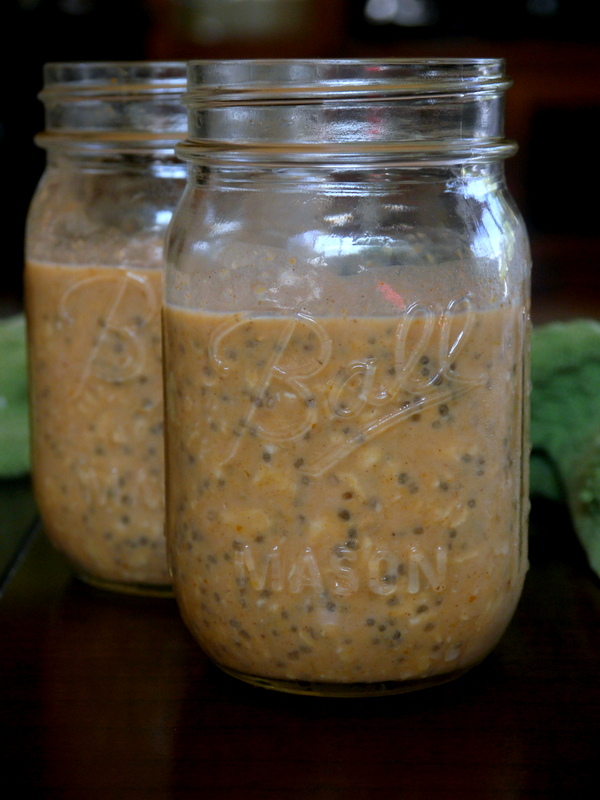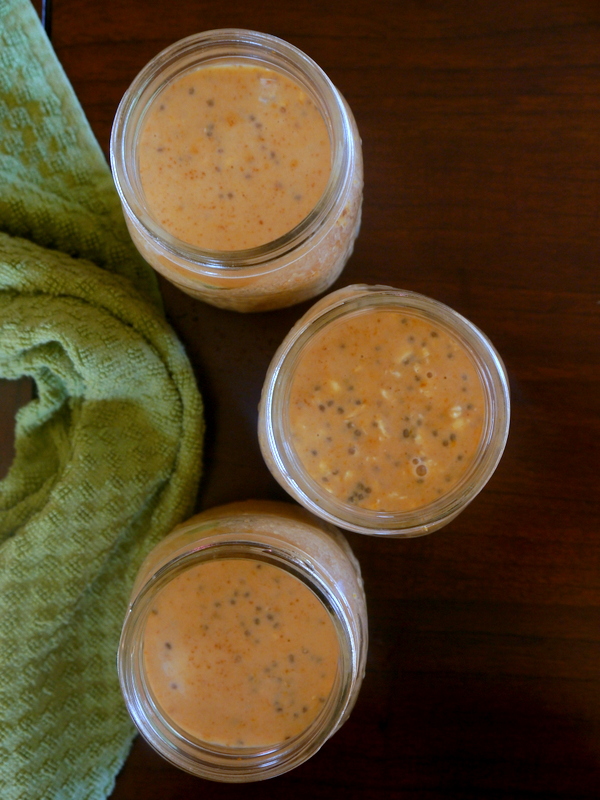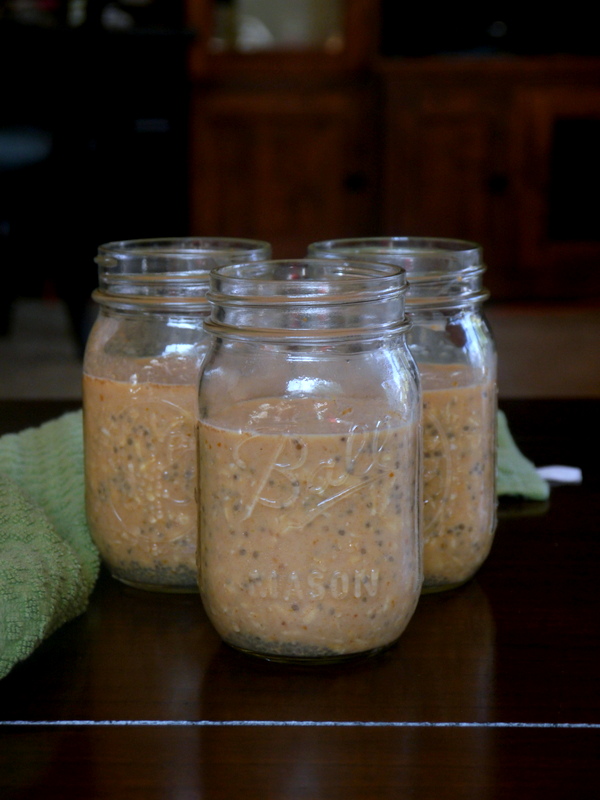 Luckily, overnight oats are nothing like cold oatmeal – they are completely delicious, with much more chew and texture and flavor than you'd ever imagine. I loaded this Fall-themed version up with vanilla almond milk, pumpkin, maple syrup, cinnamon, nutmeg, and chia seeds for heft and texture. The result was fantastic – everyone who tried them loved them! Not to mention, they can be prepped for the next morning in less than 5 minutes on a busy worknight, and they're completely vegan and loaded up with filling whole grains and protein.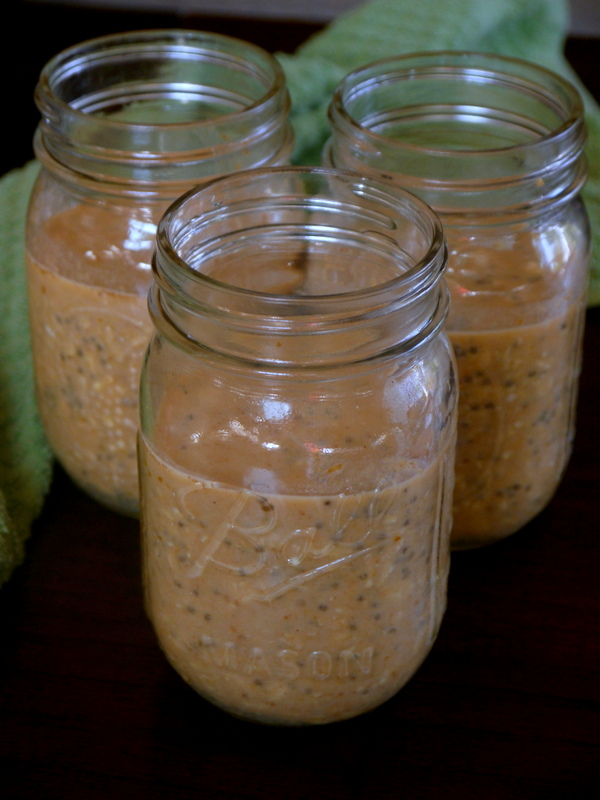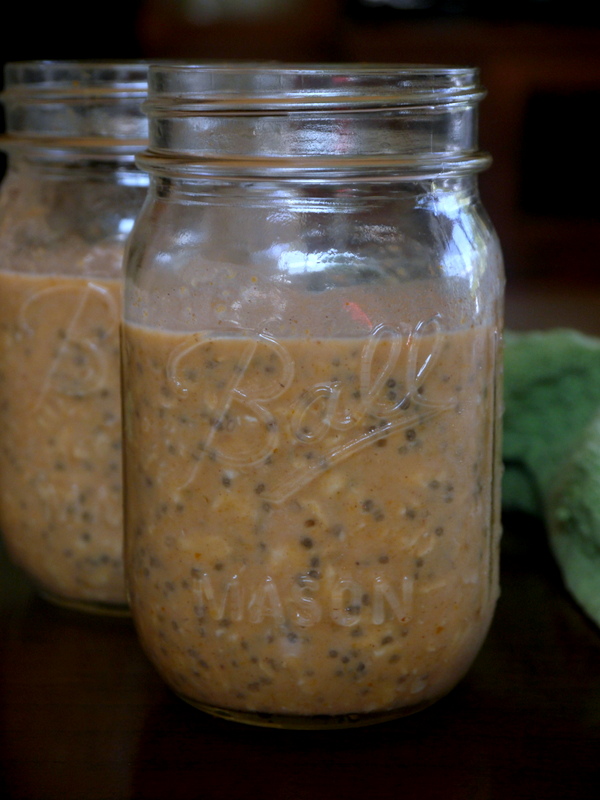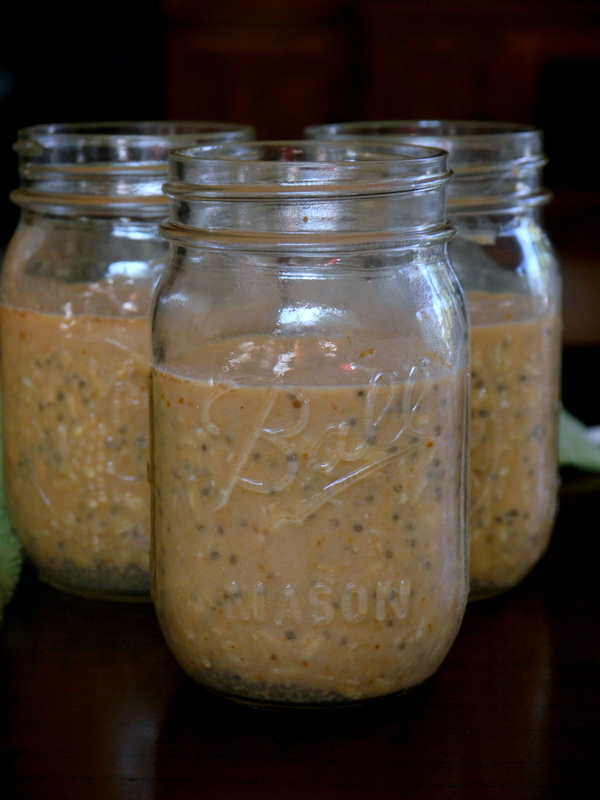 Most importantly, the flavor of these overnight oats is spot-on Fall, and the texture was such a fun change from my everyday boring bowl of oatmeal. I loved these pumpkin chia overnight oats and I highly recommend that they make it into your Fall breakfast rotation!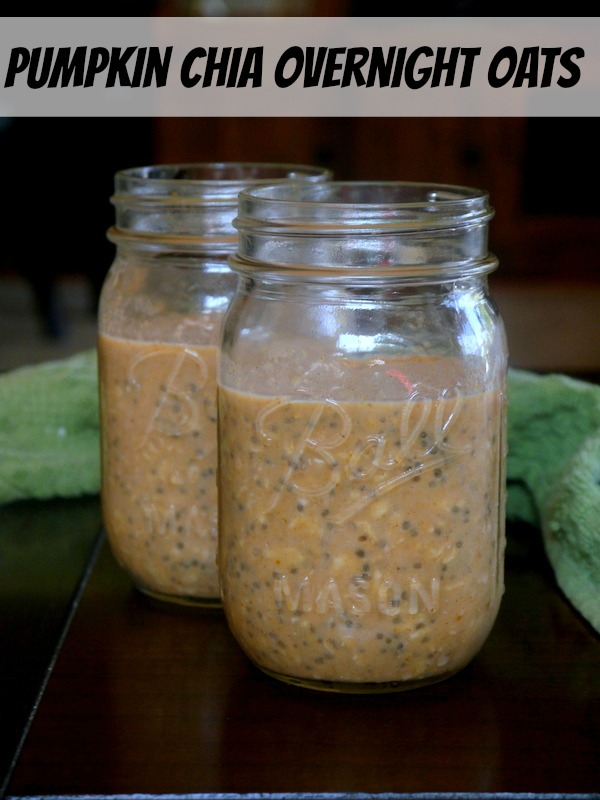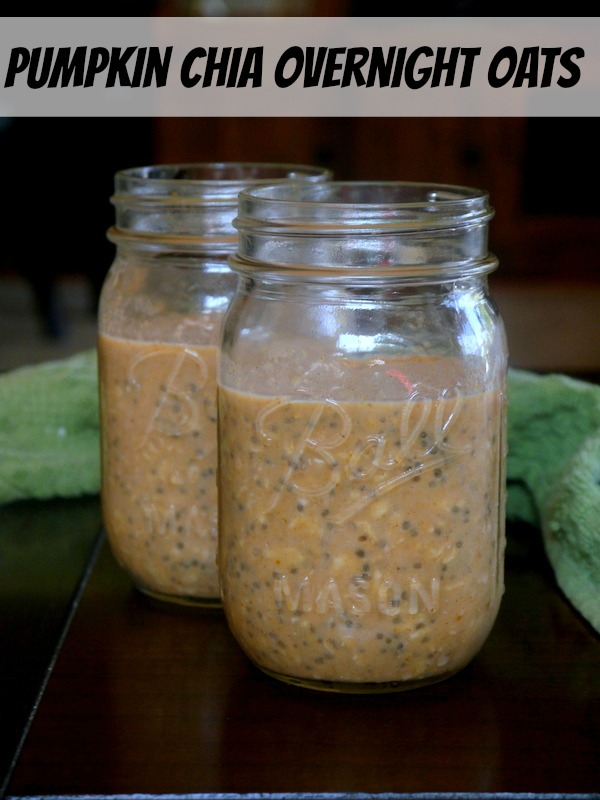 Pumpkin Chia Overnight Oats
2015-10-12 17:00:26
Serves 1
These overnight oats are the perfect healthy Fall breakfast - they are vegan, incredibly simple to make, and loaded up with fantastic pumpkin flavor!
Ingredients
1 cup unsweetened vanilla almond milk (use ¾ cup if you'd like a thicker porridge)
2 tbsp. pumpkin puree
1 tbsp. maple syrup
¼ tsp. ground cinnamon
Dash of nutmeg
¾ tbsp. chia seeds
½ cup old-fashioned oats (don't use the quick cooking kind!)
Instructions
In a mason jar or other resealable container, add the almond milk, pumpkin puree, maple syrup, cinnamon, and nutmeg. Shake or stir vigorously to combine completely. Add in the chia seeds and the oats and shake or stir again until well-combined. Allow to sit in the refrigerator overnight, or for at least 8 hours. Stir well again before eating, and enjoy!
Notes
Don't use quick-cooking oats – they'll disintegrate into the porridge. Old-fashioned or rolled oats are the way to go!
My Bacon-Wrapped Life http://www.mybaconwrappedlife.com/
Looking for more healthy Fall breakfast ideas?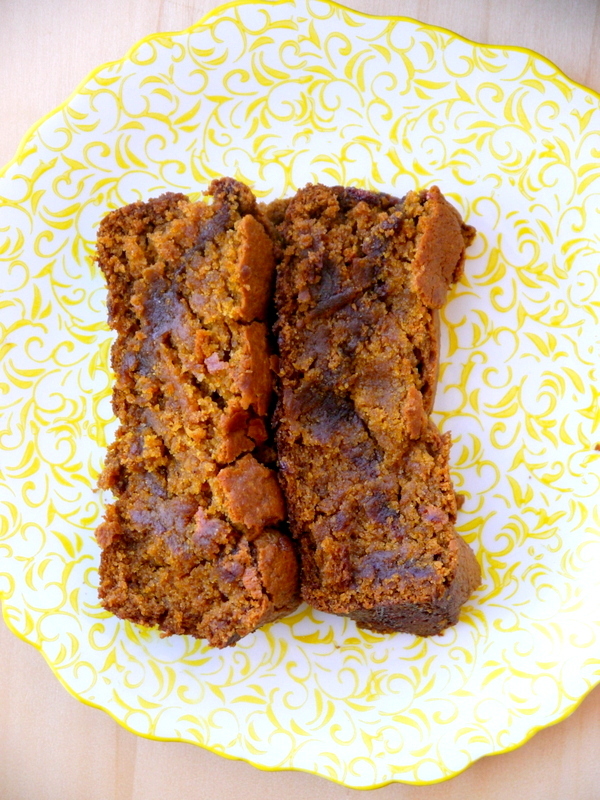 Vegan Cinnamon Swirl Pumpkin Bread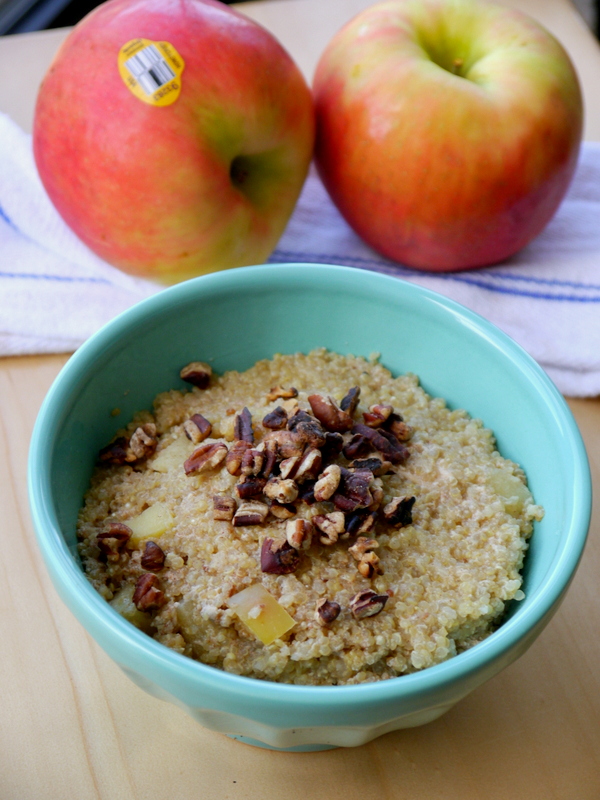 Baked Apple Cinnamon Breakfast Quinoa