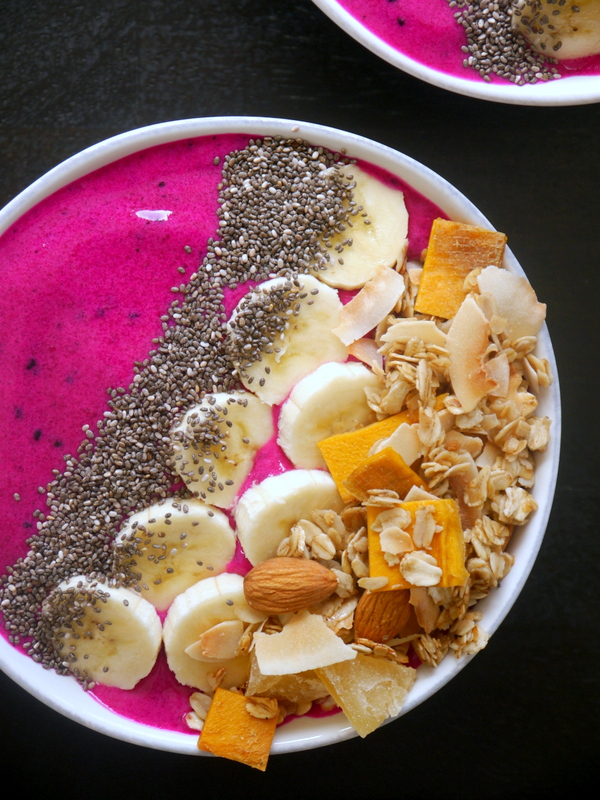 Hi friends! I think I've just about recovered from our action-packed (and completely amazing) trip to Hawaii last month. Since I just did a travel post about our trip to Australia, I figured this time I'd pay tribute to our vacay by bringing a piece of our trip back via the kitchen. One of my absolute favorite things about Hawaii (besides the poke, the hiking, and the incredible views) is the abundance of amazing fresh fruit. I could never get sick of all the fresh mango and pineapple and guava juice! I think I started pretty much every day of our trip with either yogurt and granola and fresh fruit, or my new favorite discovery – pitaya breakfast bowls.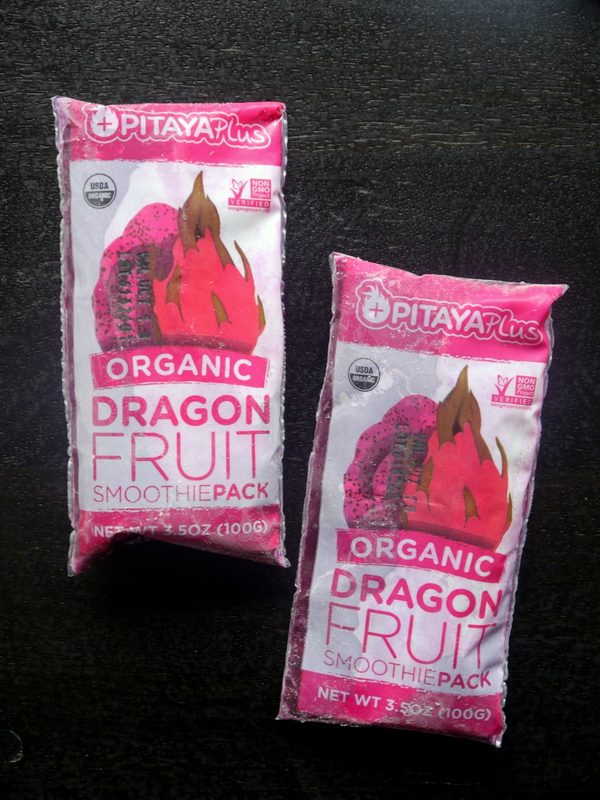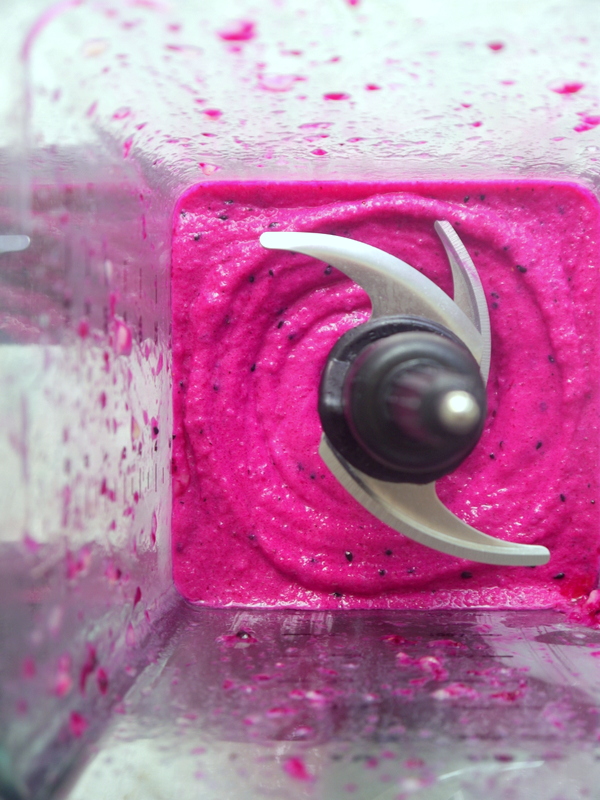 Have you heard of pitaya? It's also known as dragonfruit, and it's a crazy-looking BRIGHT pink tropical fruit. Fortunately for those of us who don't live in Hawaii, you can buy frozen packs of pure pitaya in many major grocery stores (I got mine at Whole Foods) so we can have pitaya bowls all year long! (It looks like you can also buy them online here if you can't find them in your local store.) These bowls are so easy to make – this is definitely a "non-recipe" recipe – but I loved them so much I couldn't wait to recreate them at home and share with you!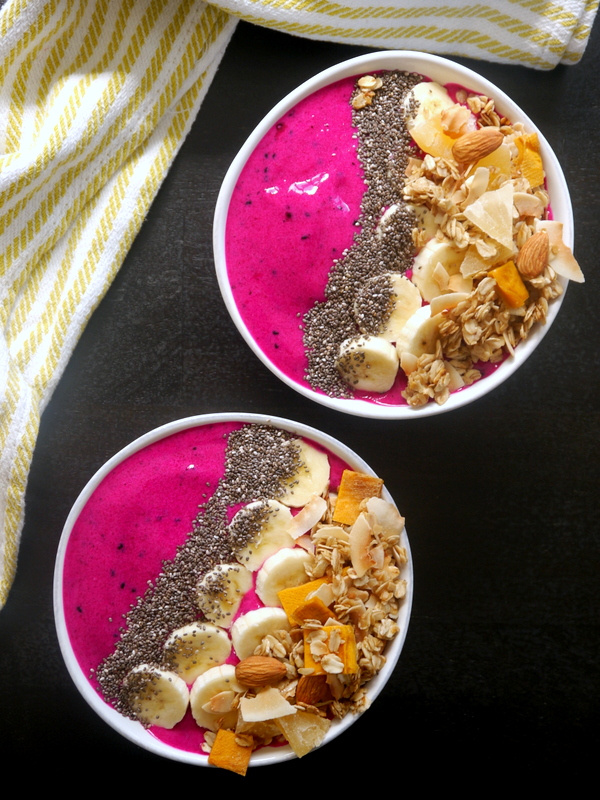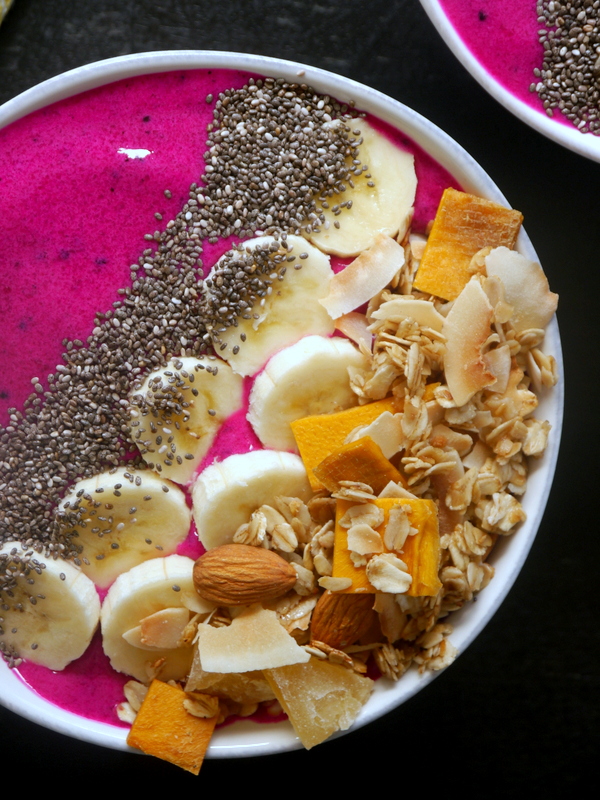 These pitaya breakfast bowls are a bit naturally sweeter than the more widespread acai bowls and are just begging to be topped with any and all toppings your heart desires. I chose banana slices, chia seeds, and a hearty dose of my tropical toasted coconut stovetop granola, but feel free to use whatever you have on hand – you can't go wrong! Also, could that bright pink color be any more gorgeous?!
Although nothing will really top eating pitaya bowls right on the beach in Hawaii, I love being able to bring back a little bit of our trip home with us. I'm already dreaming of our next visit to this gorgeous place!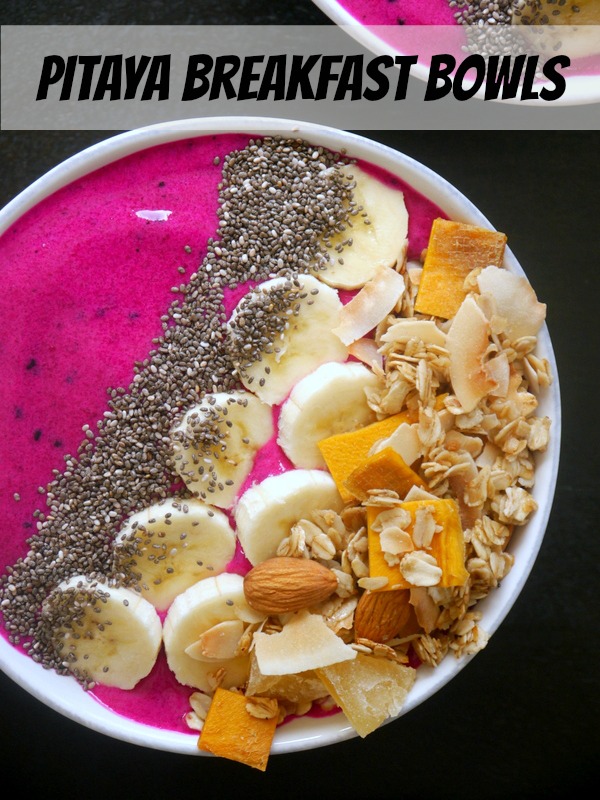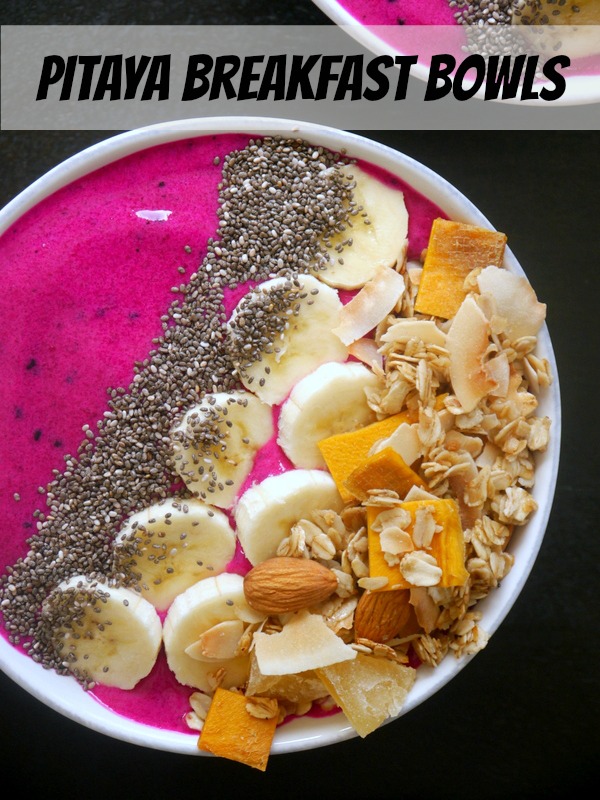 Pitaya Breakfast Bowls
2017-03-05 15:04:58
Serves 1
These pitaya breakfast bowls are such a fun and healthy breakfast! They're super easy to make and completely delicious!
For the bowl
2 frozen pitaya packs
1 frozen banana, broken into pieces
½ cup almond milk (or liquid of choosing)
For topping
Fresh fruit
Granola
Chia seeds
Toasted coconut flakes
Honey
Instructions
Blend all ingredients for the bowl in a high-speed blender until smooth and creamy. Top with desired toppings and eat immediately!
Notes
I love topping these with this tropical toasted coconut stovetop granola: http://www.mybaconwrappedlife.com/tropical-toasted-coconut-stovetop-granola/. The flavors just go so well together!
My Bacon-Wrapped Life http://www.mybaconwrappedlife.com/
Looking for more tropical breakfast ideas?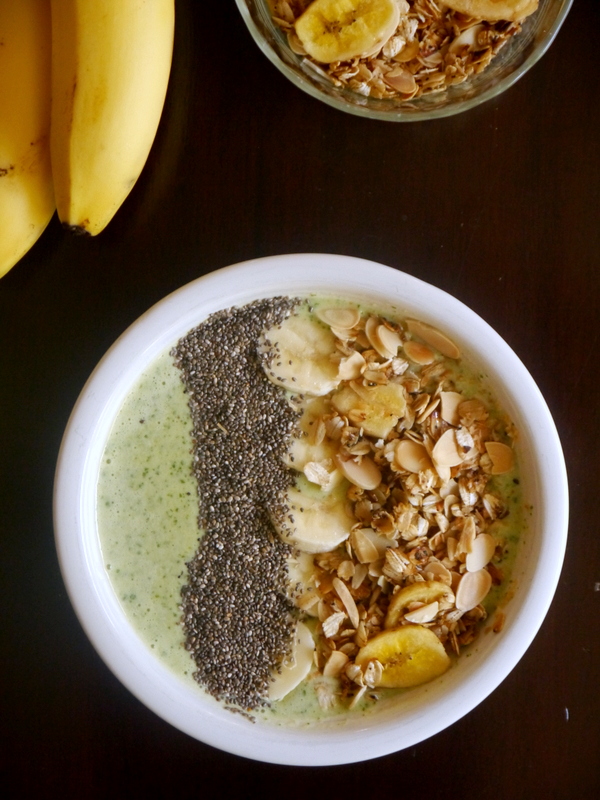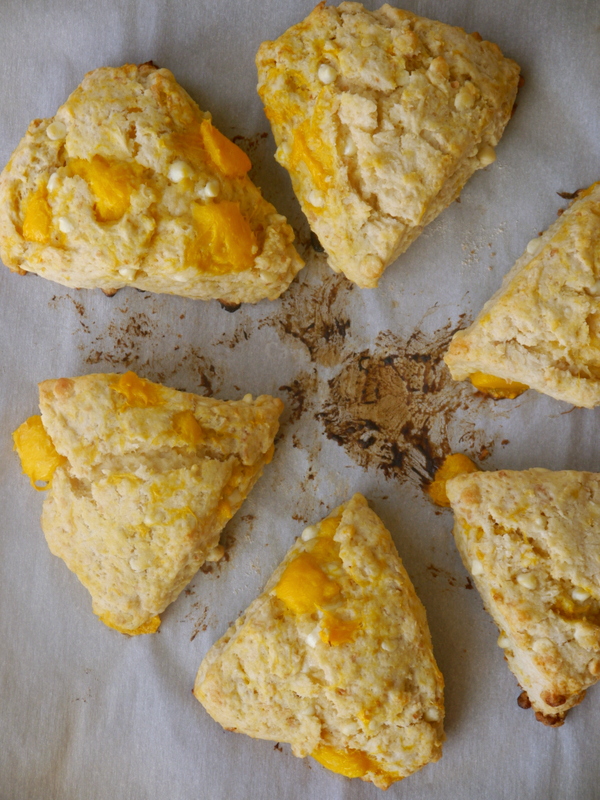 Coconut Mango White Chocolate Scones