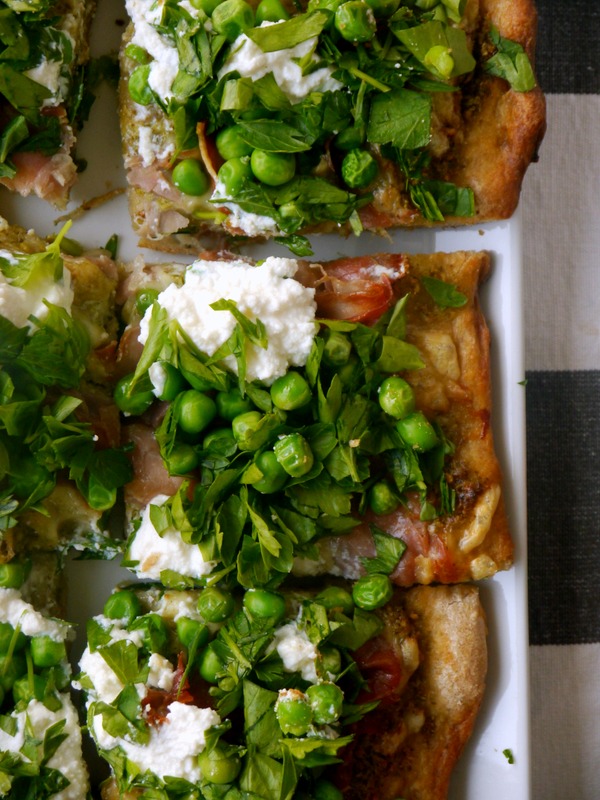 …with Parsley! But I'll spare you the final P.
Happy Memorial Day weekend! I know we tend to associate this 3 day weekend with the start of summer produce, but bear with me – it's still technically spring for a few more weeks! Apparently something about seeing all the green vegetables pop up at the market this time of year makes me want to throw them on carbs with prosciutto, which I think is generally a good strategy for pretty much anything, right?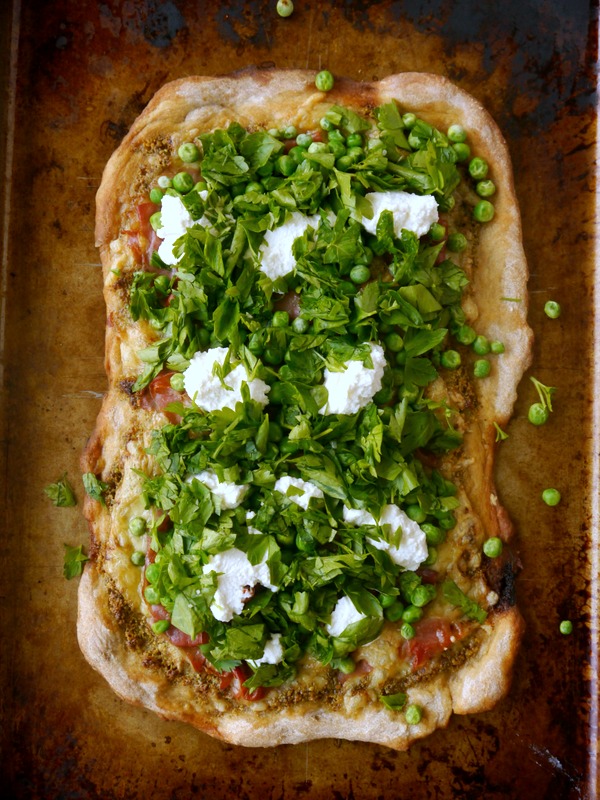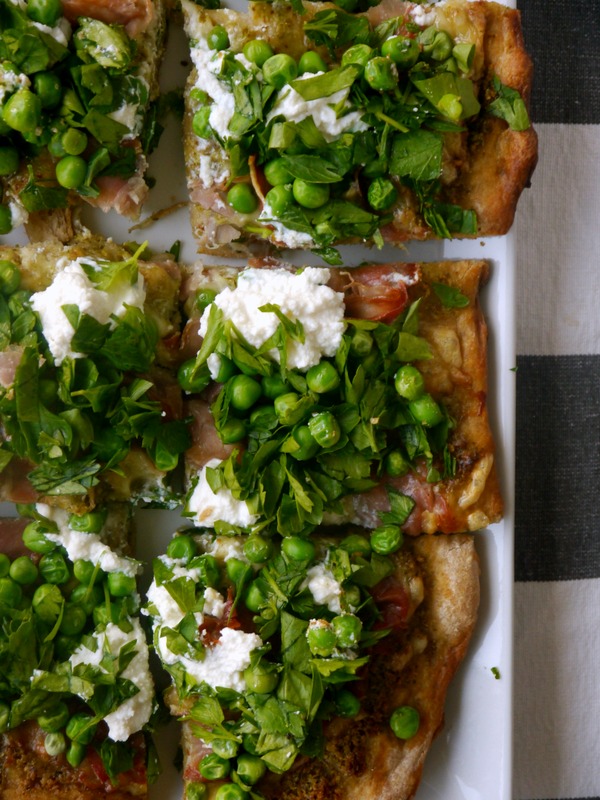 This pea, prosciutto, and pistachio pesto pizza is hands-down one of the best pizzas to ever come out of my kitchen. The pistachio pesto is a fantastic base, topped with melty mozzarella, crunchy spring peas, fresh parsley, salty prosciutto, and creamy ricotta. The combination of flavors and textures is out of this world – truly the perfect transition meal as we move from spring to summer next month. We couldn't stop raving about how delicious this pizza was!
Next month, I'll be all about the tomatoes and basil, but for now, bring on all the spring-y greens (oh, and the blueberries and strawberries I've been eating my weight in every week). Happy colorful cooking to you!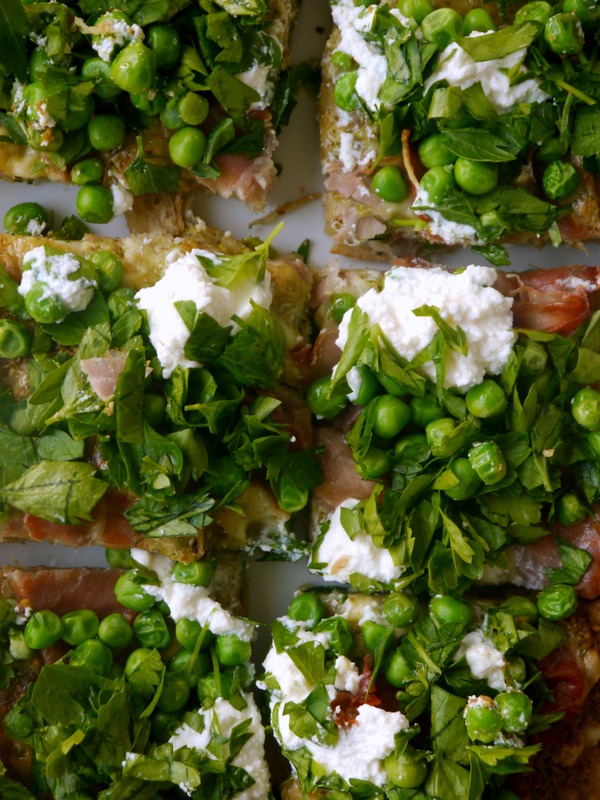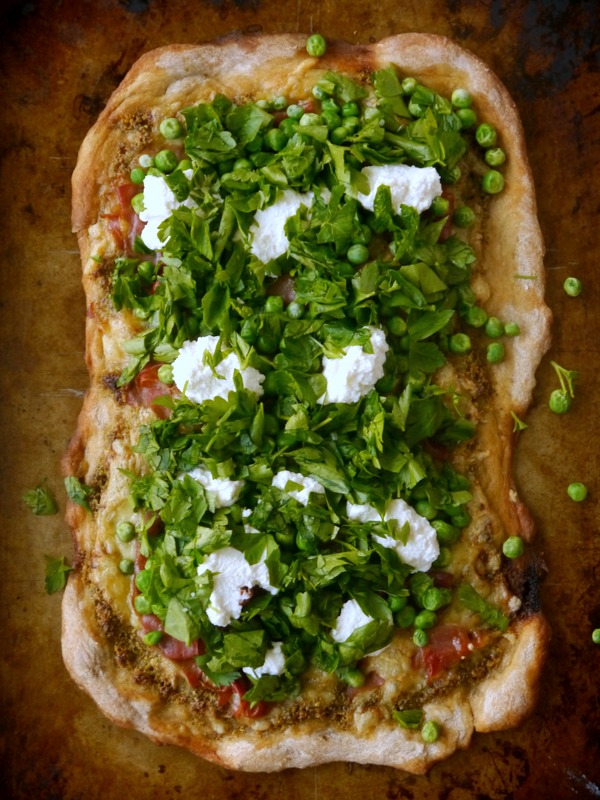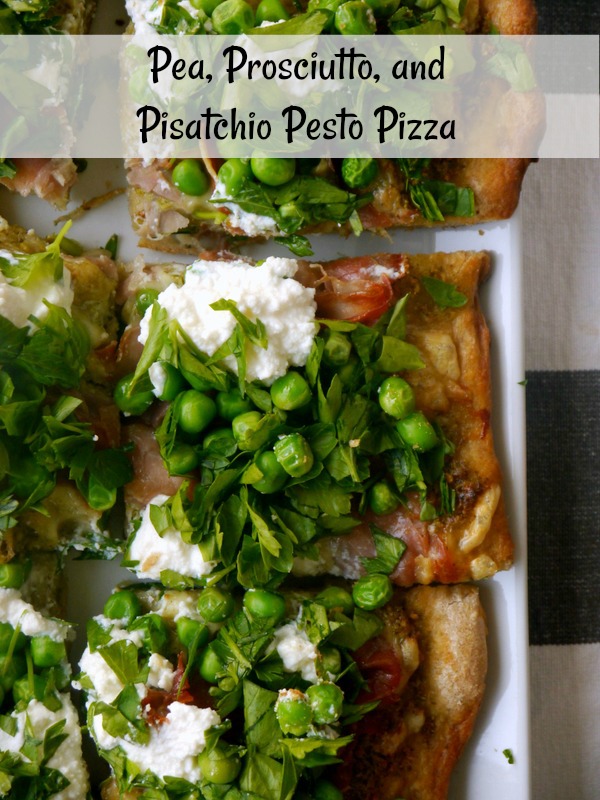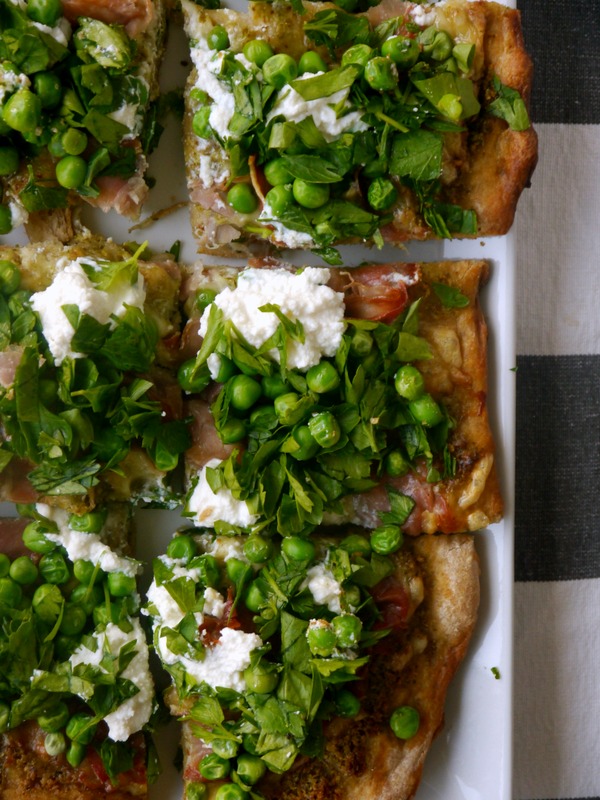 Pea, Prosciutto, and Pistachio Pesto Pizza
2017-05-29 16:58:17
Serves 4
My favorite spring pizza - pistachio pesto is topped with mozzarella, prosciutto, peas, parsley, and ricotta for the ultimate fresh flavor combination!
For the pistachio pesto (makes extra)
2 cups loosely packed arugula
½ cup olive oil
¼ tsp. kosher salt
1 clove garlic
Juice of 1 lemon
½ cup shelled unsalted pistachios
For the pizza
1 ball pizza dough (see Notes for my favorite recipe)
¼ cup pistachio pesto (see above)
1 cup shredded mozzarella
4 slices prosciutto, thinly sliced
1 cup peas, fresh or frozen and thawed
¼ cup ricotta cheese
½ cup chopped parsley
Instructions
To make the pesto, combine all ingredients in a high-speed blender or food processor and process until well-combined. Set aside ¼ cup for the pizza and reserve the rest for another use!
Preheat your oven to 450°F. Coat a large rimmed baking sheet with a light layer of olive oil and sprinkle with cornmeal to prevent sticking. Drop your ball of dough into the center of the prepared baking sheet and, using floured fingers, press it out to as large of a rectangle as you can without tearing.
Top the dough with ¼ cup pesto, then sprinkle the mozzarella evenly over the top. Top with prosciutto and bake for 13 minutes. Add the peas and bake for an additional ~5 minutes, until the crust is lightly browned and crispy and the cheese is bubbly. Remove from the oven and top with dollops of ricotta cheese and sprinkle with fresh parsley. Serve immediately!
Notes
This is my favorite pizza dough recipe: http://smittenkitchen.com/blog/2013/10/lazy-pizza-dough-favorite-margarita-pizza/. I sub half the flour with whole wheat flour and it's fantastic!
My Bacon-Wrapped Life http://www.mybaconwrappedlife.com/

Dough adapted from Smitten Kitchen, pesto adapted from Pinch of Yum, and pizza toppings inspired by A Cozy Kitchen.

Looking for more delicious homemade pizza inspiration?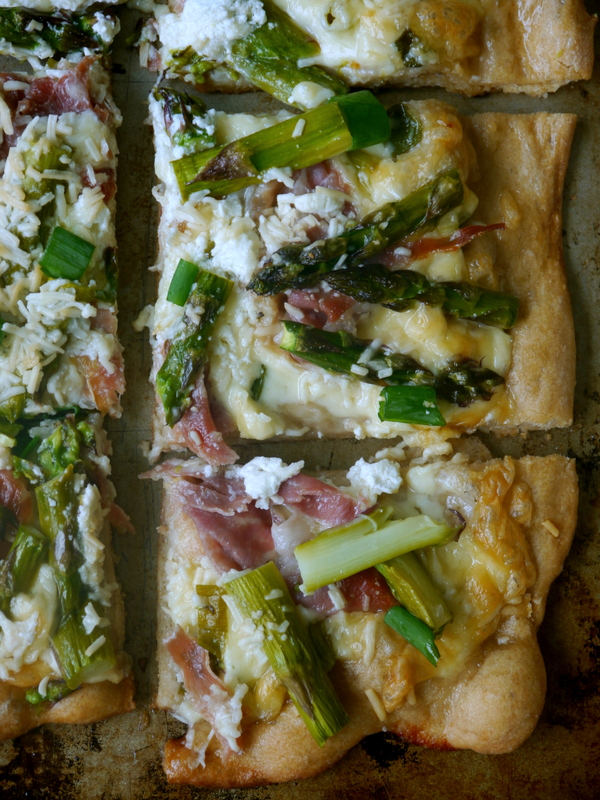 Asparagus and Prosciutto Pizza