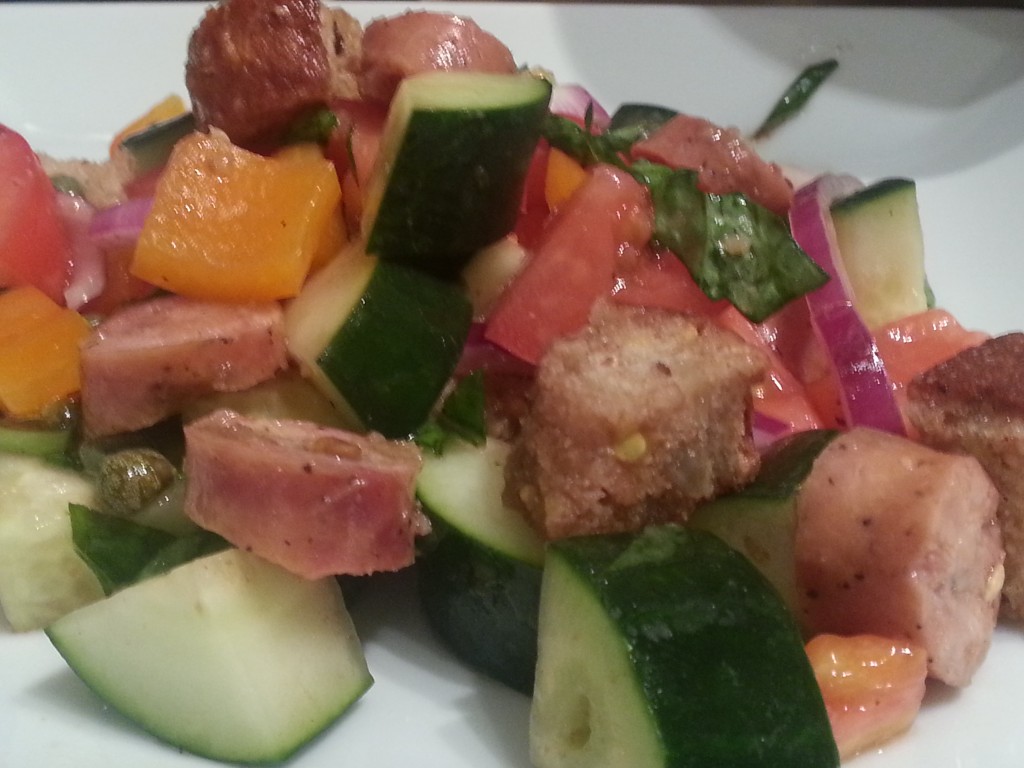 Guys, GUYS. I have a problem. I'm totally, completely, and helplessly addicted. To a SALAD.
What's wrong with me?
Before you all start freaking out, taking my temperature, and generally worrying that I've lost my mind, let me clarify. Panzanella is a bread salad. ("Ohhh," you say. "That explains it.") You take hunks of fresh bread, fry 'em up in a skillet with olive oil/butter/both (insert sheepish grin) and toss those babies with fresh veggies, some protein if you want, and homemade vinaigrette. It's my new favorite summer meal, a perfect blank canvas with a whole world of possible combinations and customizations. Sometimes it is a struggle to make anything else for dinner, because I just. Want. Panzanella.