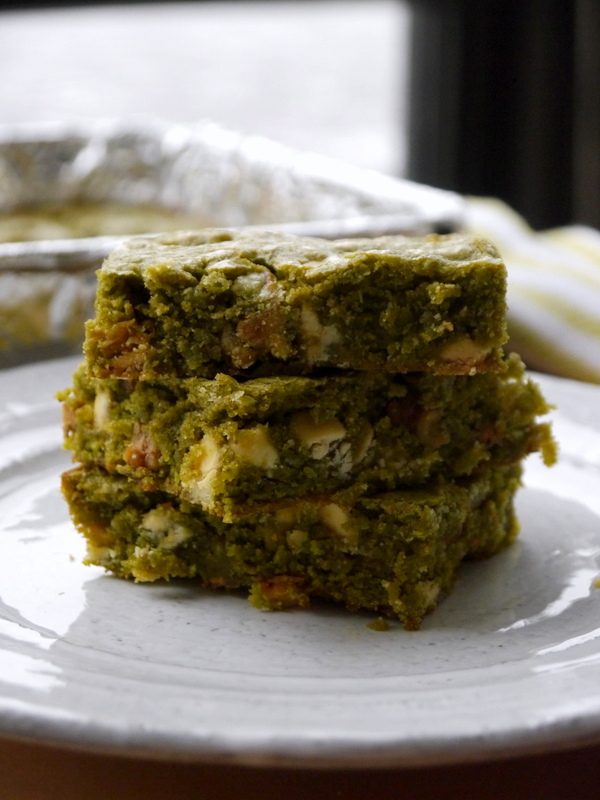 This is my super-trendy matcha-loaded St. Patrick's Day gift to you.
Have you guys heard of matcha powder? It's basically green tea ground up into a powder that can be thrown into smoothies, baked goods, or whatever else you want. And it also doubles as a handy-dandy natural green food dye for the greatest green-food holiday of the year, which just HAPPENS to be coming up next week!!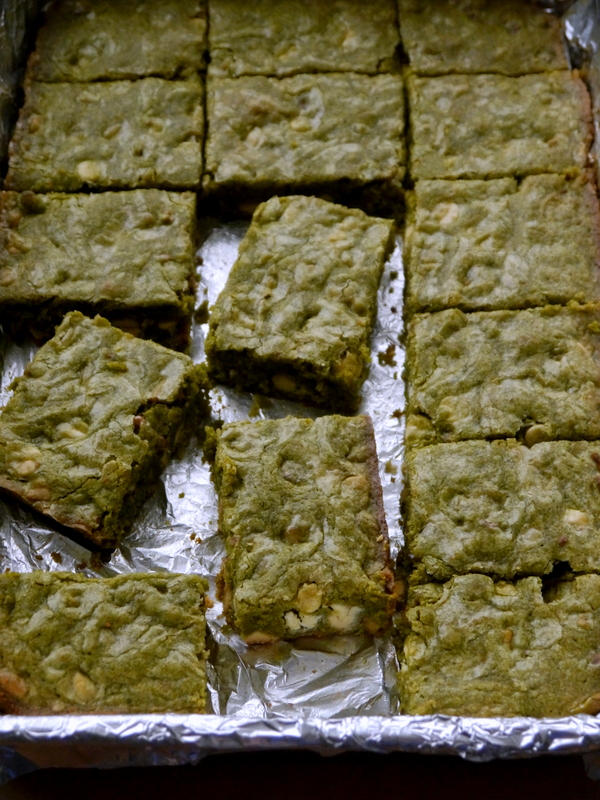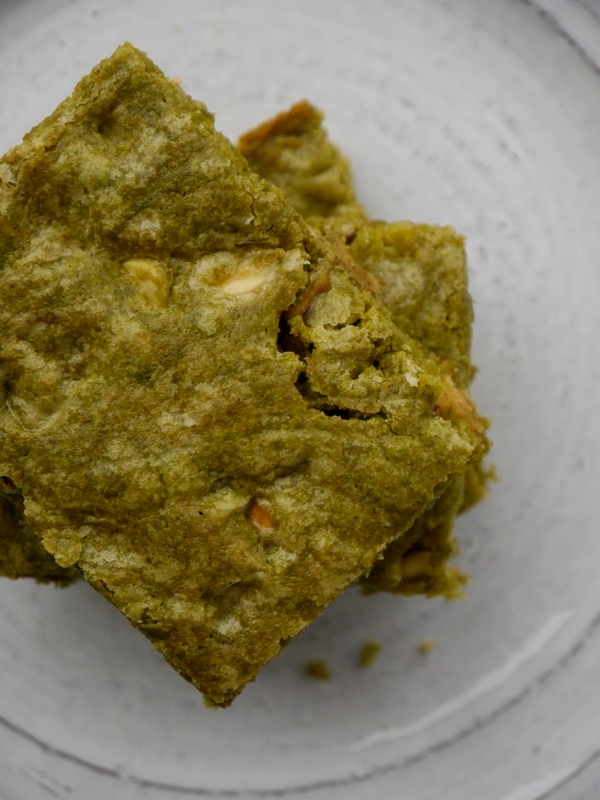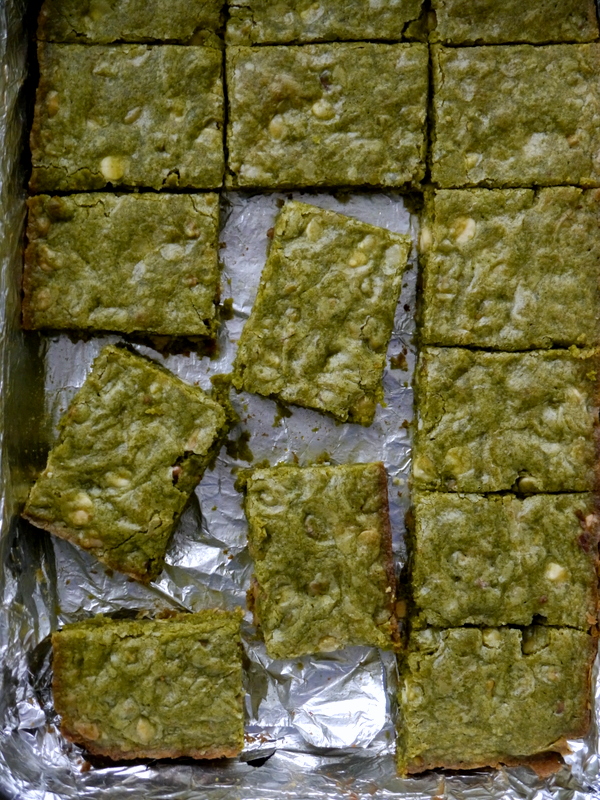 St. Patrick's Day is one of the few holidays that I absolutely love fully throwing myself into. I love whisky, Guinness, and the color green, so why wouldn't I be super pumped about it?! I'm also supremely pale and of a questionable degree of Irish descent, so I feel completely justified letting my pasty skin flag fly, baking up an embarrassing amount of themed desserts, and drinking all the Irish coffee I want on March 17th. Hell yes!
I've known I was going to make a green-tinged dessert with matcha for St. Patrick's Day ever since I saw the eye-catching green tea powder circulating the food blog world last year. That green is just so green, so grassy, so fun! I love it. And I knew these insanely flavorful and light-colored blondies would be the perfect vehicle. The end result was absolute perfection. This unassuming, one-bowl dessert is undoubtedly my go-to blondie recipe; the amount of butter-y, vanilla-y flavor that it imparts in every single bite is absolutely to-die-for. Combine that with sweet white chocolate chips and decadent toasted walnuts, and you have basically my dream dessert. The matcha, in addition to making the blondies festive, party-ready green, adds a slight grassy earthiness that sounds weird, but I promise, is anything but. Who needs green food dye with a long list of scary chemical ingredients when we have these au natural beauties?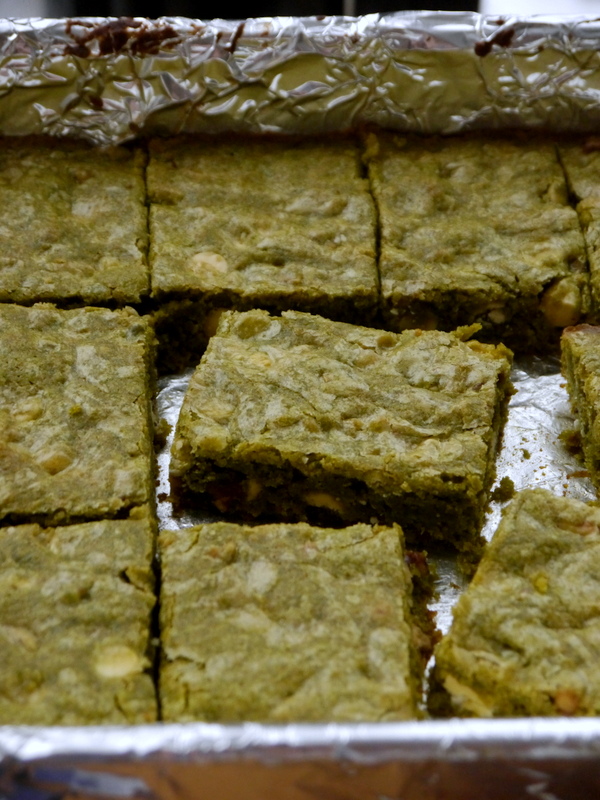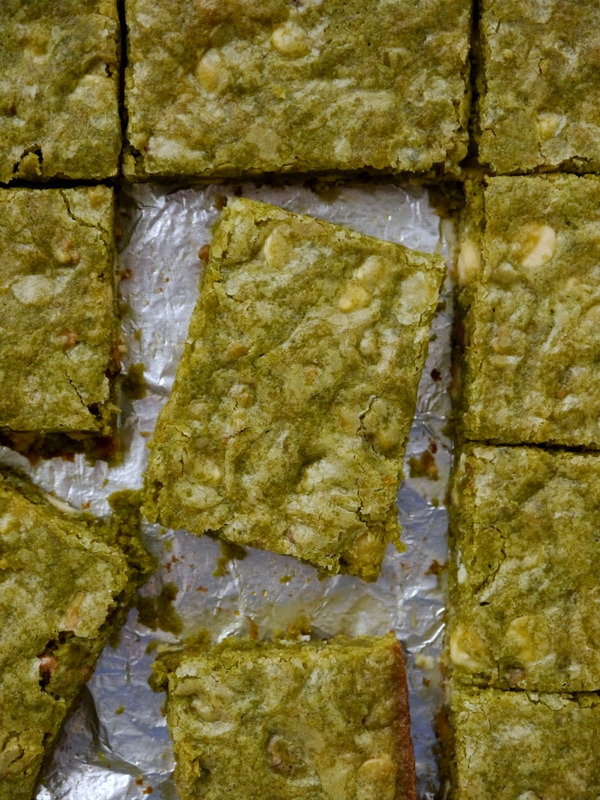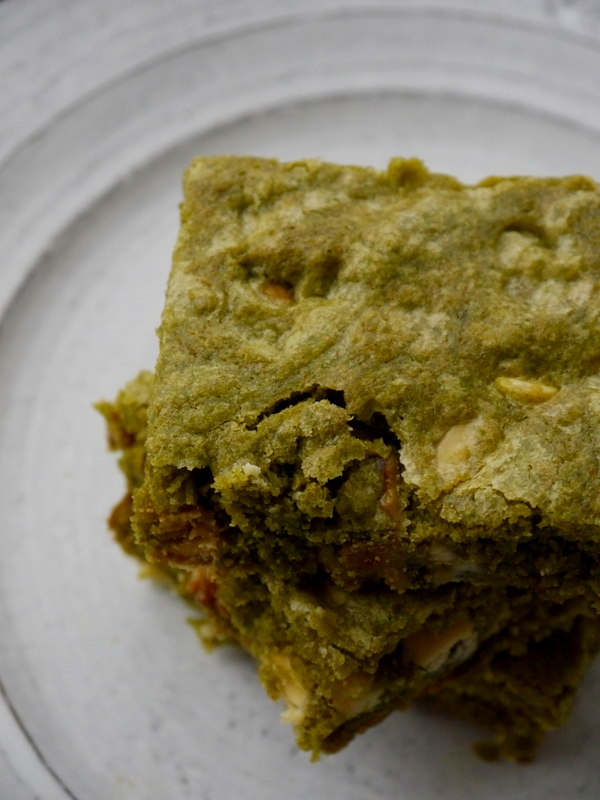 In sum: these matcha white chocolate walnut brownies are a sure-fire way to rock your St. Patrick's Day this year. I absolutely loved them, and they've quickly become one of my favorite dessert recipes I've made in a long, long time. Happy St. Pat's, everyone!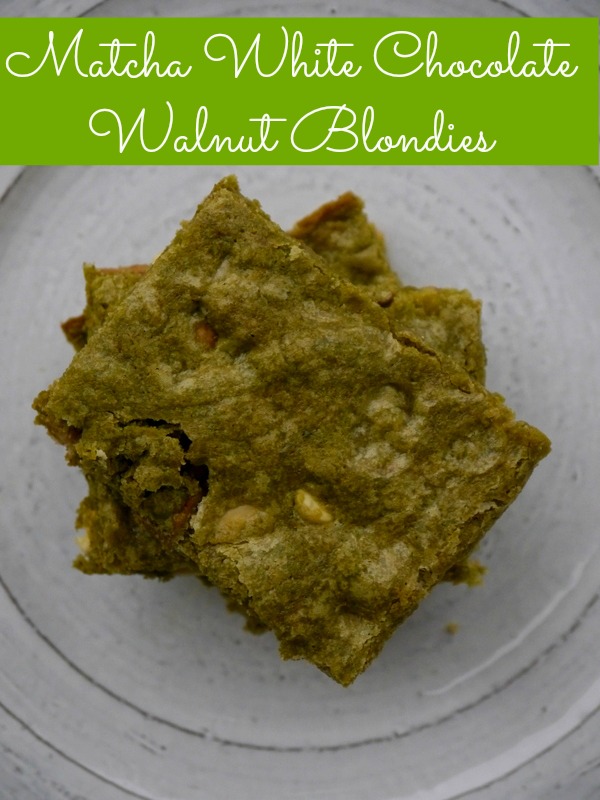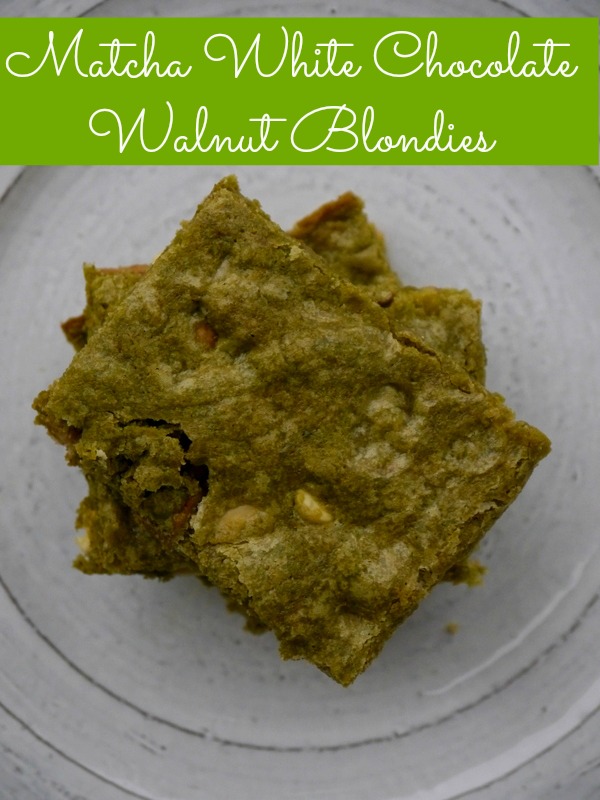 Matcha White Chocolate Walnut Blondies
2015-03-07 19:44:47
These matcha white chocolate walnuts blondies are a fun St. Patrick's Day twist on my all-time favorite blondie recipe! They are to-die-for!
Ingredients
1 cup walnuts
1 ½ cups all-purpose flour
1 tsp. baking powder
½ tsp. salt
12 tbsp. unsalted butter, melted and cooled
1 ½ cups packed light brown sugar
2 eggs, lightly beaten
4 tsp. vanilla extract
1 cup white chocolate chips
1 ½ tsp. matcha powder
Instructions
Preheat your oven to 350°F. Spread the walnuts on a large rimmed baking sheet in a single layer. Bake on a rack in the middle of the oven until lightly brown and toasty, 10-15 minutes. When done, allow to cool and then chop roughly and set aside.
Meanwhile, line a 13 x 9" pan with foil, leaving a few inches of overhang on all sides so you can easily lift the blondies out of the pan. Spray with cooking spray or grease with butter.
In a medium bowl, whisk together your flour, baking powder, and salt. Set aside. In a large bowl, whisk together the cooled, melted butter and the brown sugar until combined. Next, add the eggs and vanilla; mix again to combine. Using a spatula, add the dry ingredients to the wet ingredients and slowly and gently fold until combined. Add the matcha powder and slowly fold to combine again. The mixture will be very green! Fold in the nuts and white chocolate chips very gently for the last time. Add the batter to the prepared pan and smooth.
Bake for about 22 minutes, until the top of the blondies are cracked and very lightly golden brown and a toothpick comes out clean. Allow to cool to room temperature before slicing and serving.
Adapted from Food52
My Bacon-Wrapped Life http://www.mybaconwrappedlife.com/
Looking for more St. Patrick's Day ideas?