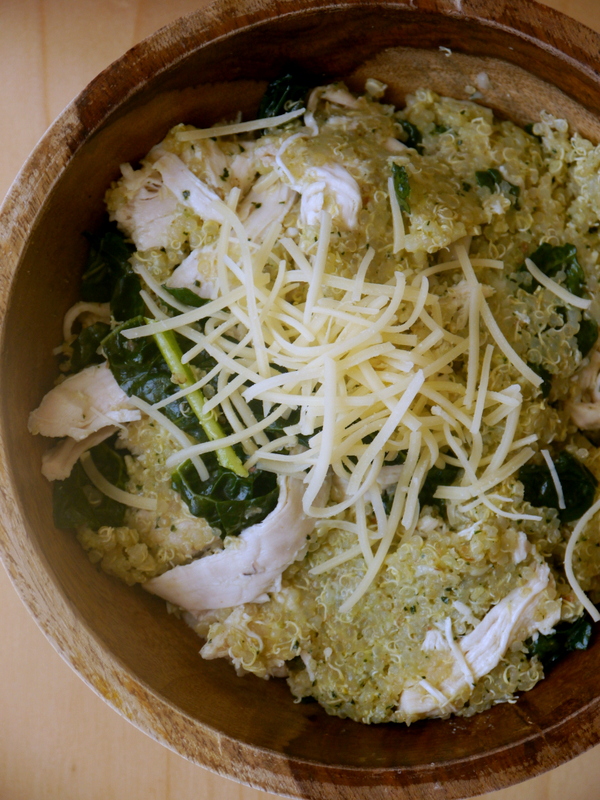 I'm baaaaaack! Four days later, I'm still recovering from the most incredible weekend filled with champagne, guacamole, and Jell-O shots (hey, I never said it would be classy, okay?). Needless to say, I'm in major detox mode this week! Not detox as in not-eating-food-and-drinking-only-juice (who do you think I am??) but more like detox as in filling-my-belly-with-things-that-are-happy-and-healthy. Just like these incredible kale pesto quinoa bowls!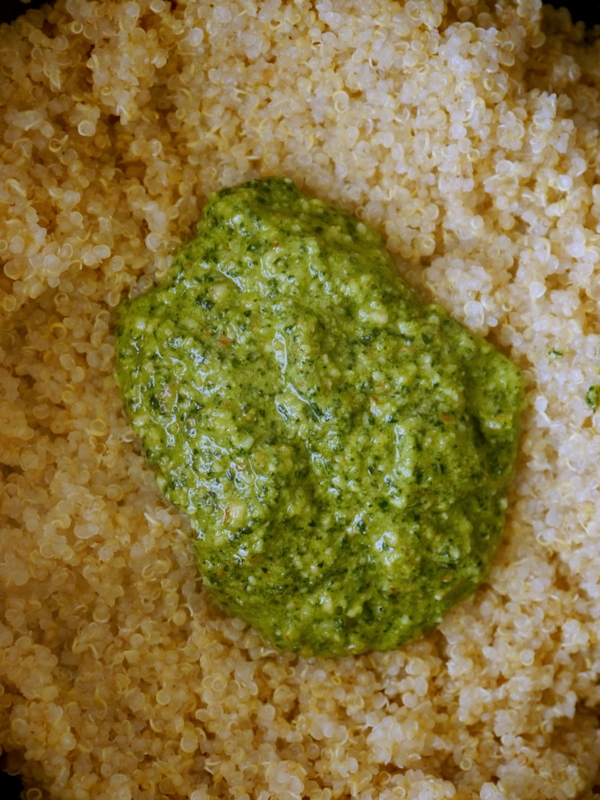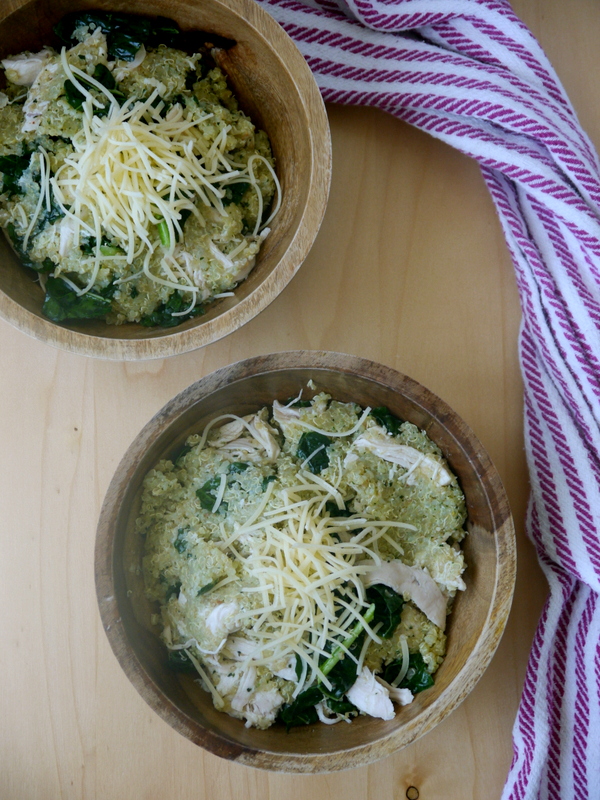 These kale pesto quinoa bowls were inspired by my absolute favorite workday lunch in my Chicago days – the spinach pesto bowls from Protein Bar! I literally never got sick of those bowls the whole time I worked downtown – I could eat them every day! I've been craving a spinach pesto bowl, but haven't found a place in SF I love as much as my old fave. Then I realized – I can totally make these at home!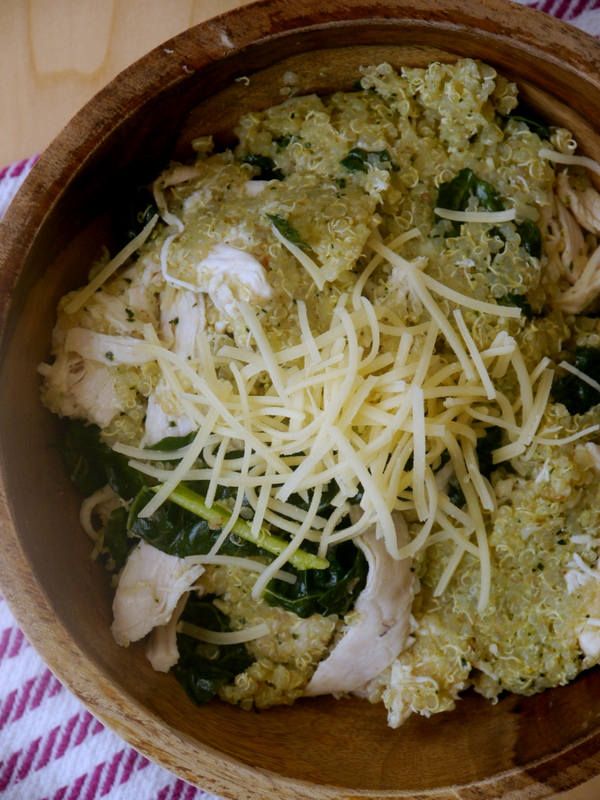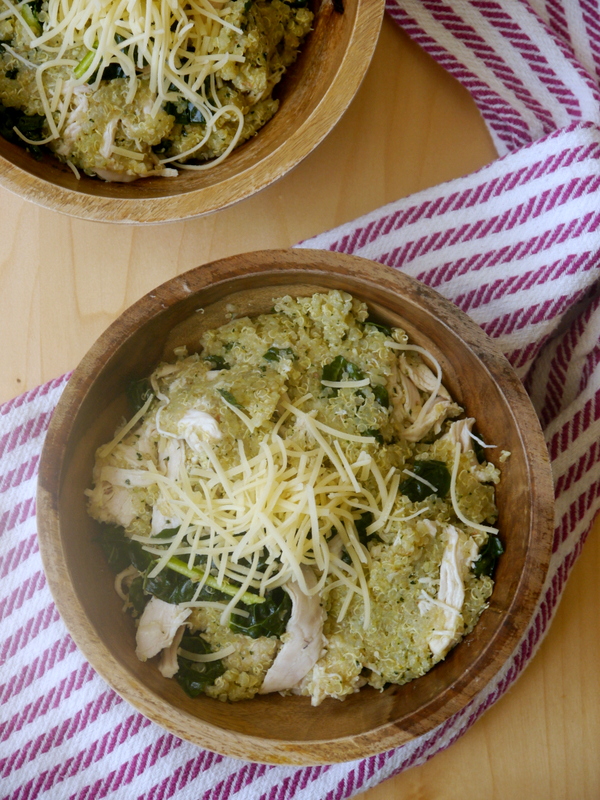 For my at-home version, I subbed in kale to go with my fave homemade pesto of late, and the result was just as delicious! We combine hearty, healthy quinoa with shredded chicken, crunchy kale, salty Parmesan, and a big ol' dollop of the aforementioned kale pesto for an insanely delicious and flavor-filled but totally guilt-free lunch. These bowls can be eaten hot or cold, too, which makes them perfect for workday lunches! Not to mention, making your own healthy bowls is a hell of a lot cheaper than buying them from trendy, pricey downtown lunch joints. All-around win, amright?!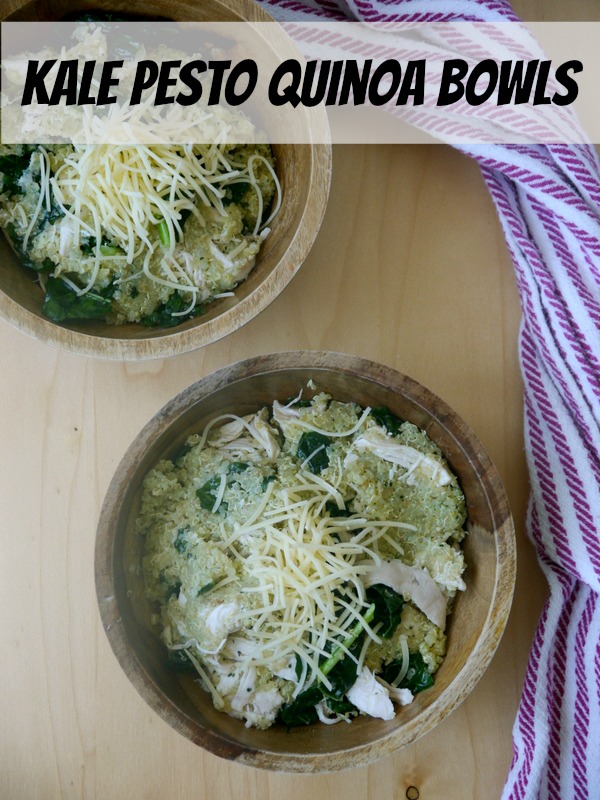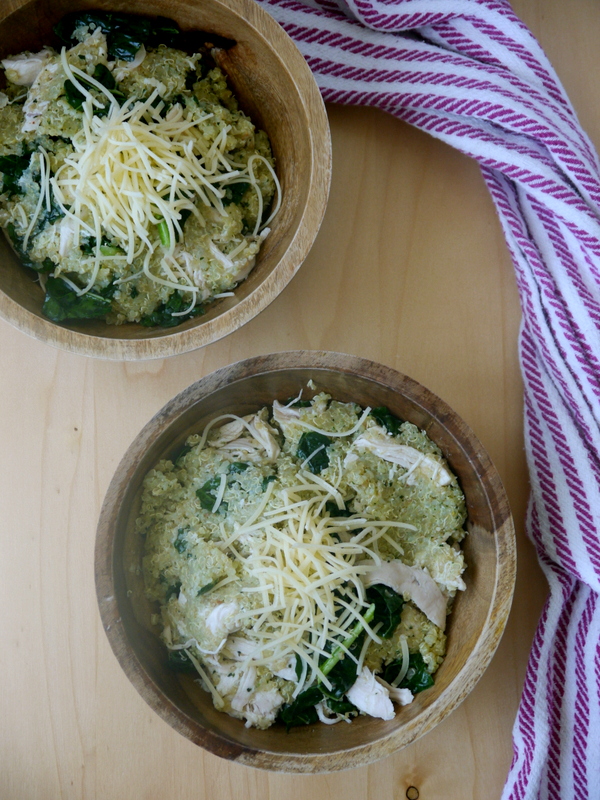 Kale Pesto Quinoa Bowls
2016-05-26 20:46:16
Serves 4
These kale pesto quinoa bowls are the perfect hearty, healthy lunch - so full of flavor and incredibly easy to make ahead for the work week!
Ingredients
1 cup quinoa, rinsed thoroughly, cooked according to package directions
1 lb. boneless skinless chicken breasts, cooked and shredded
4-6 large kale leaves, thick stems removed and roughly chopped
½ cup Parmesan cheese, divided
¼ cup of your favorite pesto (see Notes for my go-to recipe!), plus additional for topping if desired
Instructions
In the pot you used to cook your quinoa, stir in the shredded chicken, chopped kale, and half of the Parmesan cheese. Stir in ¼ cup pesto. Divide into four bowls and Top each with 1 tbsp. Parmesan cheese and additional pesto, if desired. Serve hot or cold!
Notes
I use this pesto recipe: http://pinchofyum.com/5-minute-vegan-kale-pesto, using all kale and adding ½ cup of Parmesan cheese. This will make extra so freeze the leftovers for future pesto bowls!
My Bacon-Wrapped Life http://www.mybaconwrappedlife.com/
Looking for more delicious bowls? I'm obsessed!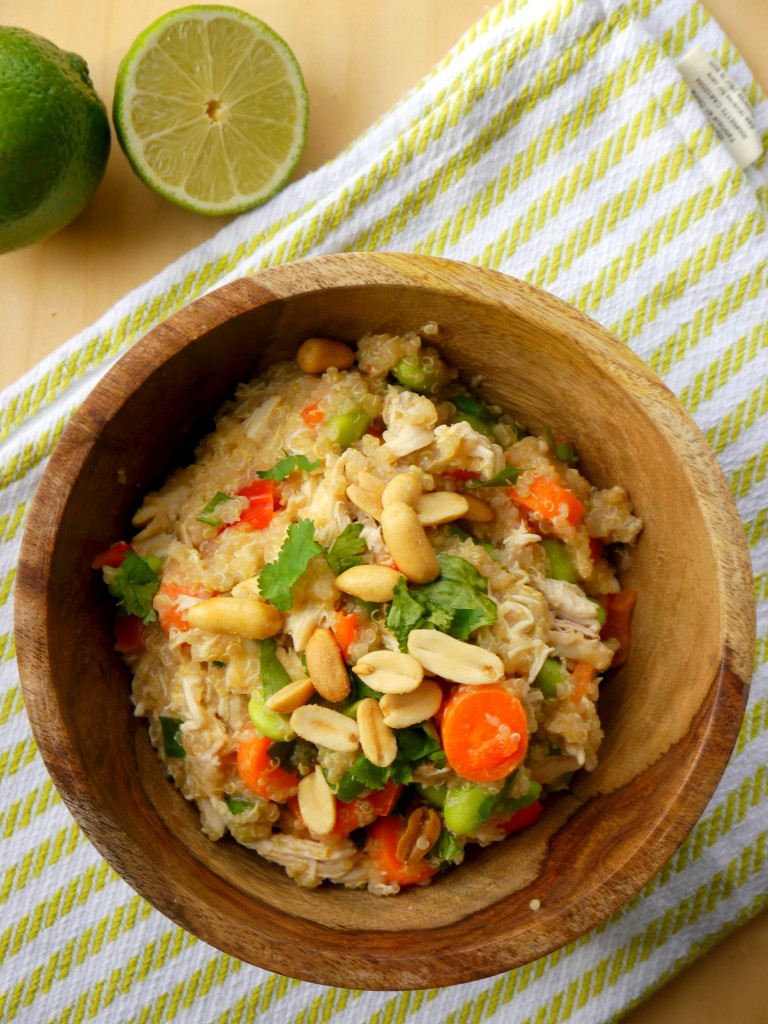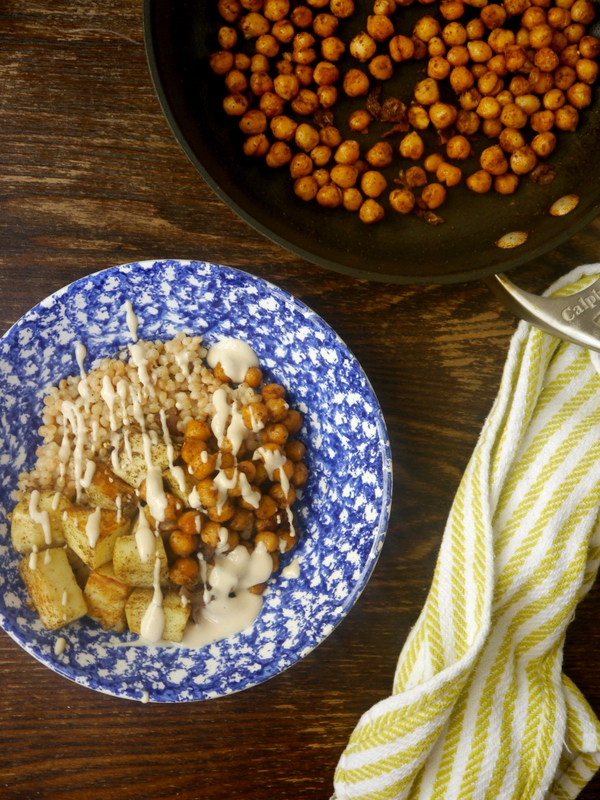 Israeli Couscous Bowls with Za'atar Roasted Sweet Potatoes, Crispy Chickpeas, and Maple-Tahini Drizzle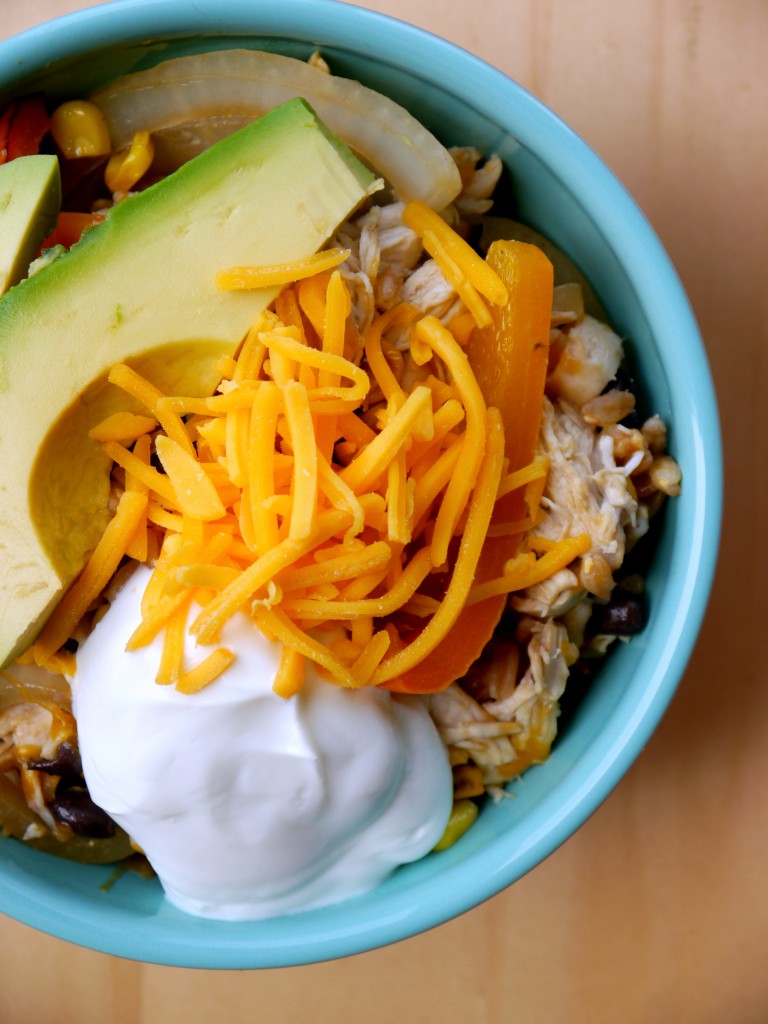 Farro and Black Bean Burrito Bowls