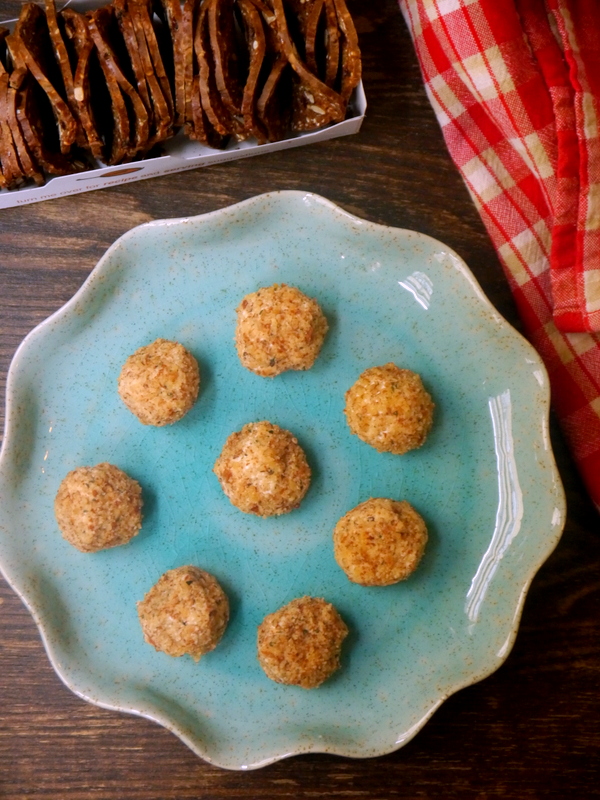 I made these for you to make for your holiday party, so can we pretend that I didn't make these super classy honey almond goat cheese truffles when I was home alone and then sit and eat all of them in my pajamas while watching The Food Network?
I vote yes. You'd never know, right? Our little secret.
But seriously. 'Tis the season for subsisting solely on cookies and truffles and cheese and champagne. Whether you're wearing a gorgeous sparkly dress and stilettos at a classy holiday party or your stretchy pants and a messy bun on the couch at home, it's just the right thing to do!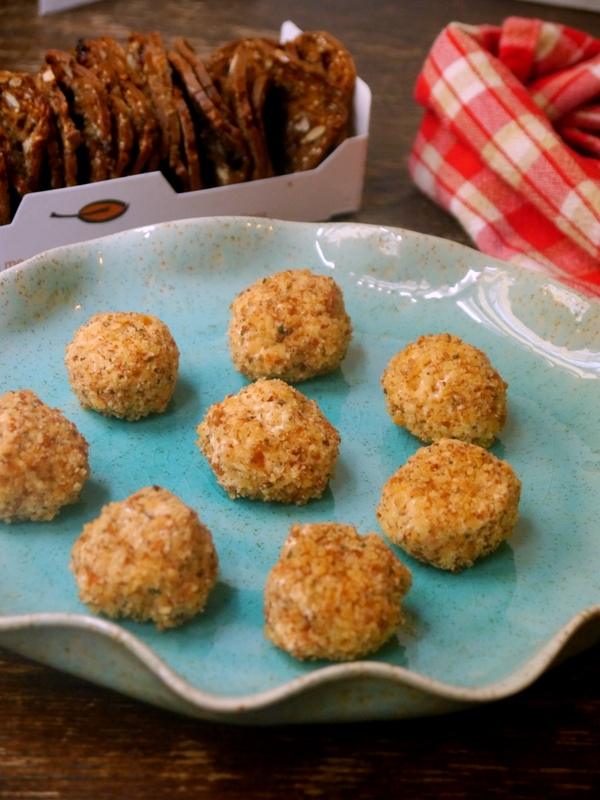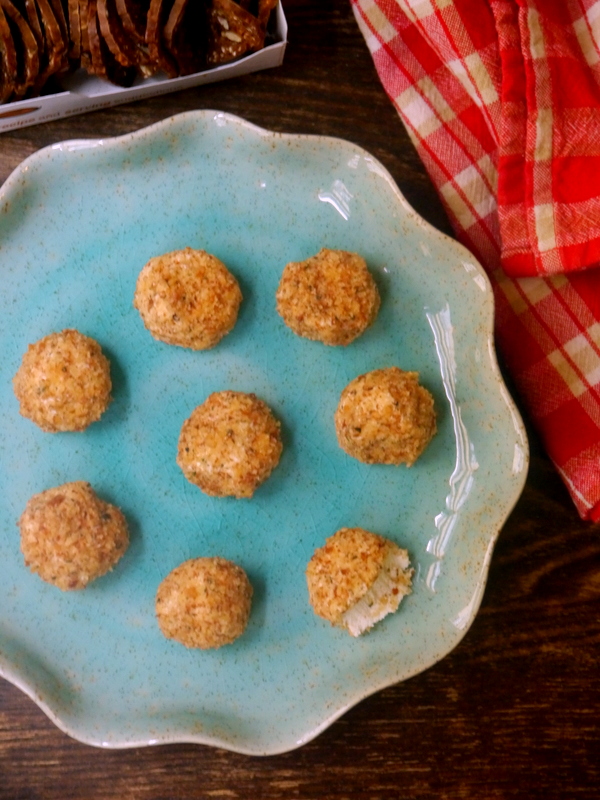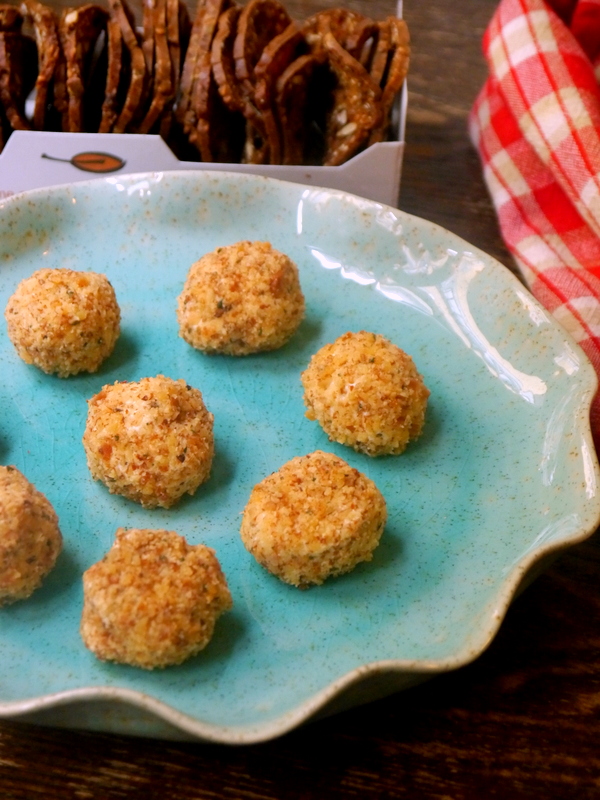 These honey almond goat cheese truffles are a serious show-stopper. You know the classic decadent holiday appetizer recipe, the glorious cheese ball? These are a bite-sized, fancier, classier version of that whole shebang. (Not that there's anything wrong with a good old-fashioned hunk o' cheese, but I was feeling fancy.) When you're walking around with your little appetizer plate, you can pick up a few of these and some fancy crackers and munch your heart away while still leaving room for all the cute little desserts across the room. It's a fancy, cheesy win!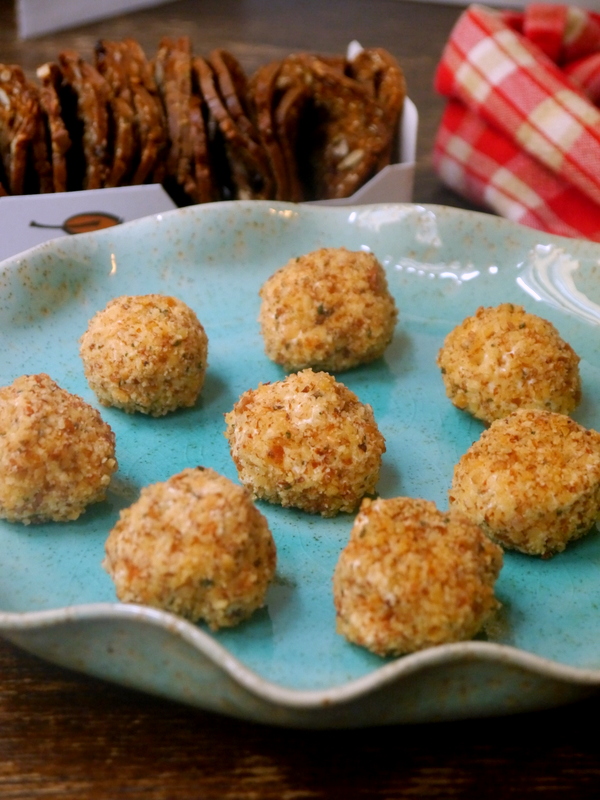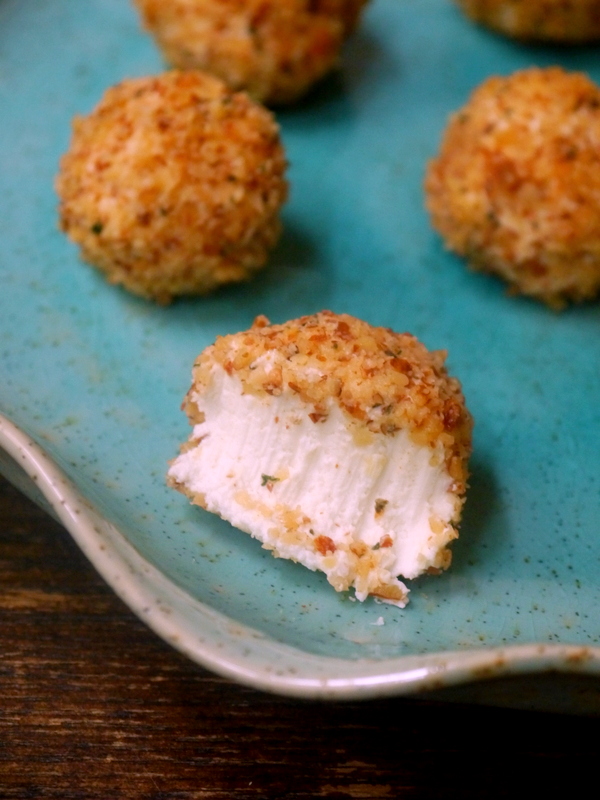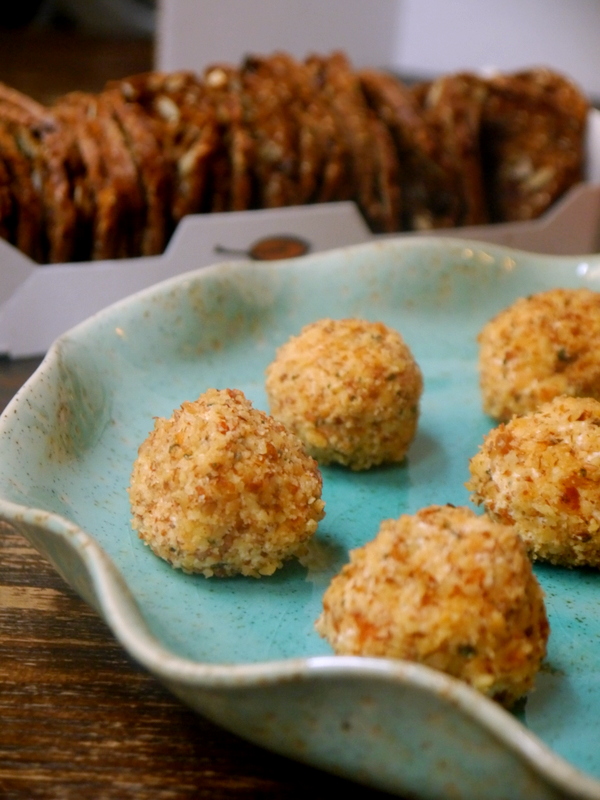 To make these little goat cheese truffles, we mix goat cheese with cream cheese, add some honey and lemon rind for flavor, and roll in a glorious mixture of roasted, salted almonds and fresh thyme. The creamy cheesy center combined with the crunchy almond coating is just SO GOOD, and the whole thing totally screams "classy holiday party"! You and your holiday party guests will love these cute cheese balls – do it up this holiday season!!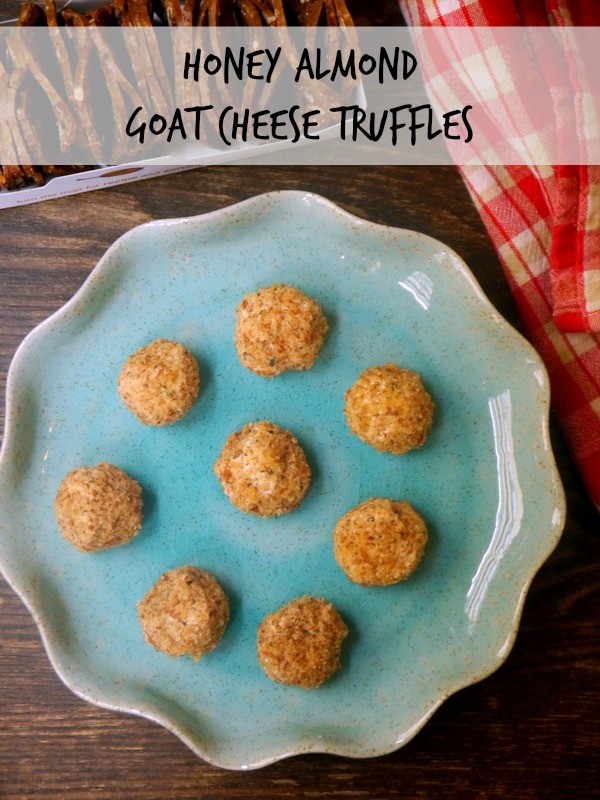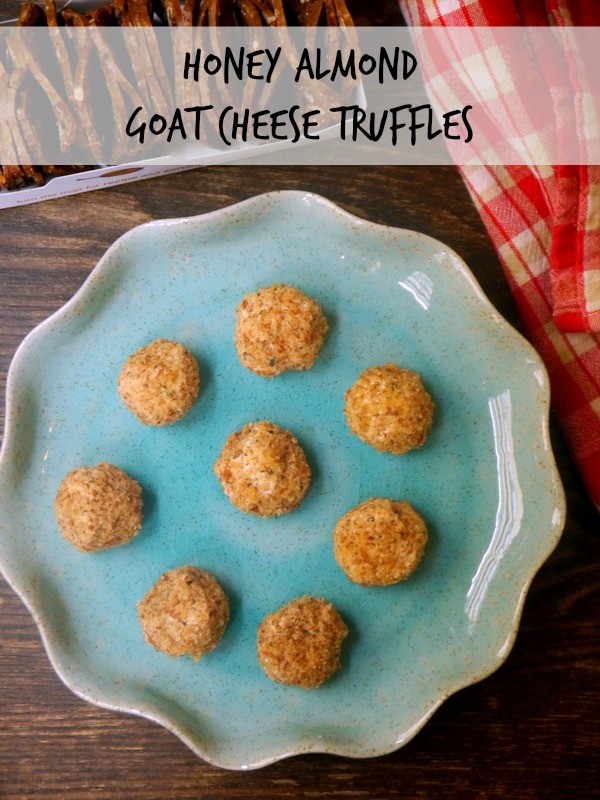 Honey Almond Goat Cheese Truffles
2015-12-13 19:18:11
These rich, tangy, and totally addicting honey almond goat cheese truffles are the perfect bite-sized holiday party appetizer!
Ingredients
4 ounces goat cheese
4 ounces cream cheese
2 tsp. honey
1 tsp. grated lemon rind
½ cup roasted salted almonds
1 tsp. chopped fresh thyme leaves
Crackers, for serving (I love Rosemary Raisin Pecan Raincoast Crisps with these!)
Instructions
Combine the goat cheese, cream cheese, honey, and lemon in a large bowl. Using an electric mixer, beat on medium speed for about 2 minutes, or until smooth. Freeze the mixture for 15 minutes.
In a food processor, combine the almonds and the thyme leaves until finely ground. Pour the almond mixture into a shallow bowl or rimmed plate.
Once the cheese mixture has chilled, remove it from the freezer and roll into 10 balls (about 1 tbsp. each). Place on a parchment-lined baking sheet and freeze for 10 minutes.
Roll each cheese ball in the almond mixture (there will be lots of almond mixture left over; see Notes below). Serve right away, or store in a sealed container in the refrigerator overnight.
Notes
This makes enough for about 4 people. If you're making this for a party, I'd double the recipe through the lemon rind – no need to double the almond mixture because this will definitely make enough for 2x the truffles.
Total time includes freezing.
Adapted from Cooking Light December 2015
Adapted from Cooking Light December 2015
My Bacon-Wrapped Life http://www.mybaconwrappedlife.com/
Looking for more delicious holiday party appetizers?