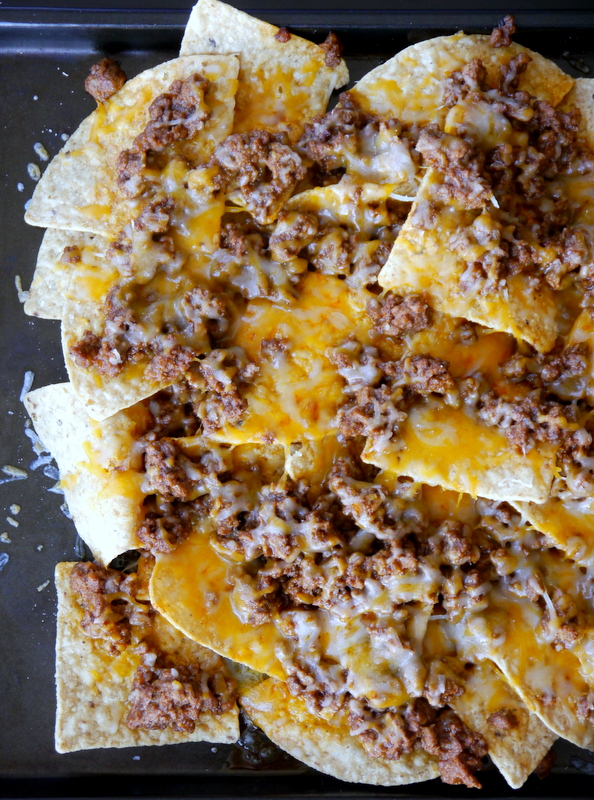 Serious nacho business for the first football Sunday of the year!
Hey guys! Hope you're having a good week. We've continued to have pretty great weather here (well, besides today), and we're just enjoying a lazy end to the Chicago summer before a few hectic travel weeks coming up! Here are the things that are inspiring me in the kitchen this week:
This marbled matcha pound cake is absolutely stunning. I've never cooked with matcha powder before, but I can't imagine a better inspiration to start!
These sea salt buttercream chocolate cupcakes are pure decadence. Usually I don't go too crazy over cupcakes, but these flavors look absolutely out-of-this-world!
These spicy green blt bloody mary's are the prettiest bloody mary I ever did see. I LOVE a good bloody mary, and these are such a fun twist on the classic. Also, bacon makes everything better, but you know that by now, right?
These beer brownies remind me of my chocolate stout bread and the very idea makes me weak in the knees. Beer in baked goods may sound weird, but I promise it's incredible. So moist + rich!
This genius idea for a pie sundae bar is a dream come true for a pie-loving gal like me. Give me them all, please? Now?
Hope you enjoyed this week's Foodie Favorites! Sorry for the super sugar-heavy week. Some weeks are just like that, you know? Heavy on the sugar dreams, low on the veg (unless it's in bacon bloody mary's). Whoops.