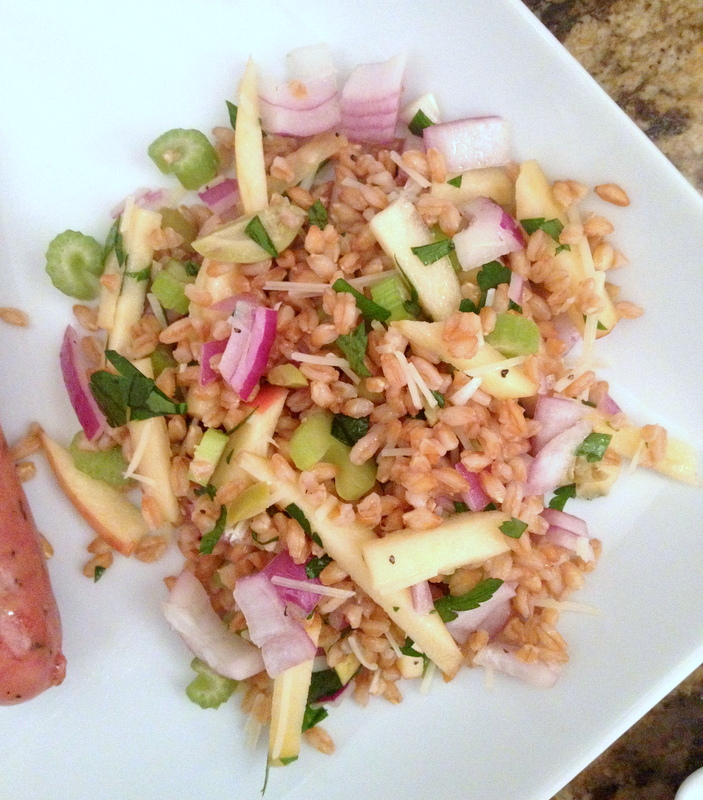 Healthy recipe testing for those post-Thanksgiving I-can't-eat-any-more-pie days!
Hey guys! I don't know about you, but I am SO EXCITED for Thanksgiving! We are heading home for a full 5 days, and I am absolutely giddy about it. Not only do we get to see my family (and my dog), but also I am certainly not complaining about a small break from Chi-beria. After 2 weeks of bitter cold, I'm ready for winter to be over already! (Well. Maybe after Christmas.) Anyways, on to Foodie Favorites!
I absolutely love both of these super unique Thanksgiving ideas: sweet potato casserole with thyme marshmallows and stuffing dinner rolls. If my menu wasn't already totally planned, I would be ALL about those rolls. There's always next year! Or just a random Sunday when I need some stuffing rolls, ya know?
This pumpkin, leek, and pecan cornbread with spicy honey is so inventive and totally drool-worthy. Why have I never put pumpkin in my cornbread? WHY?
My Chicago people – have you guys been to Cumin in Wicker Park? We went for the first time with some friends last weekend and I thought it was delicious! Lamb curry + chicken tikka for the win.
This vanilla rum roasted pumpkin ice cream is basically pumpkin pie in ice cream form and I want a pint and a spoon, stat.
I love this butternut squash and rosemary fettuccine – so gorgeous and creamy-looking. Plus, it's healthy! Win-win up in here.
These oatmeal pumpkin chocolate chip muffins are right up my alley. What a good idea for busy mornings!
These chocolate chip pecan pie bars are soooo ooey-gooey and decadent. I am craving these so hard!
Hope you enjoyed this week's super stacked Foodie Favorites! I'll be taking next week off to get my fam time on, but I'll see you here on Sunday for our regular weekly recipe! Have a great week 🙂