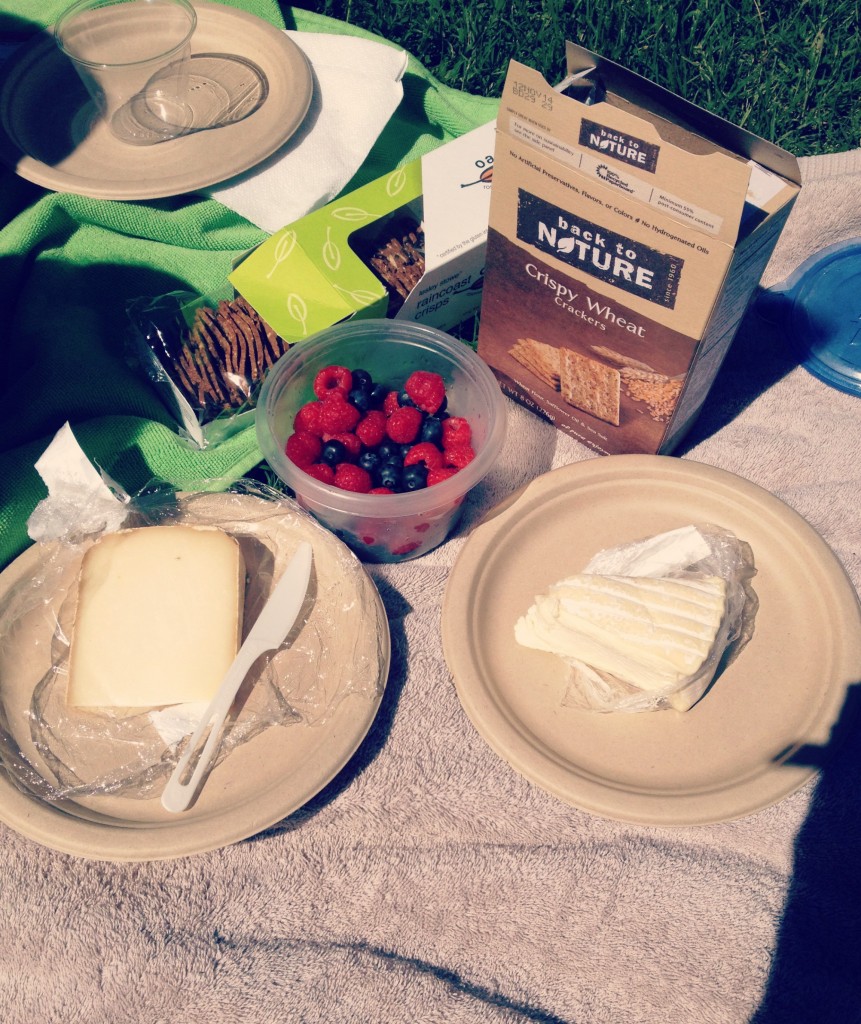 Serious picnic eats in Lincoln Park
We had our first picnic of the season on a gorgeous Friday afternoon last week. Give me a wedge of stanky cheese, some fresh berries, and a few trashy mags and I am the happiest girl alive!
This breakfast ice cream was my favorite thing I saw online all week. I mean…bacon and fresh-made waffles in ice cream? Genius!
This post on gorgeous pea recipes is making me seriously salivate over vegetables. I must make one of these before spring is over (I'm looking at you, smashed pea guacamole).
As I mentioned in my post on Sunday, we had to do some indoor grilling due to some renovations in our apartment's grill area. (Side note: Is it bad that sometimes I think burgers taste better from the stovetop?) No matter where you're cooking, Bobby Flay's super simple burger recipe never fails me! Especially when the burgers are topped with thick-cut bacon, spicy pickles, and grilled pineapple like we did 'em up this weekend.
These spicy peanut ginger drumsticks are exactly what I've been craving. Why is it that spicy food tastes so much better as soon as it gets hot out? It makes no sense, but I'm dreaming of something majorly spicy and Asian-inspired right now.
I am a sucker for a good Greek salad, and this Greek salad with avocado looks incredible. I mean, what food is not improved with a little creamy avocado deliciousness?
I hope you enjoyed this week's Foodie Favorites! As always, please share your favorite things you've seen, eaten, or cooked this week, too! I'm loving the summer-y food popping up everywhere.