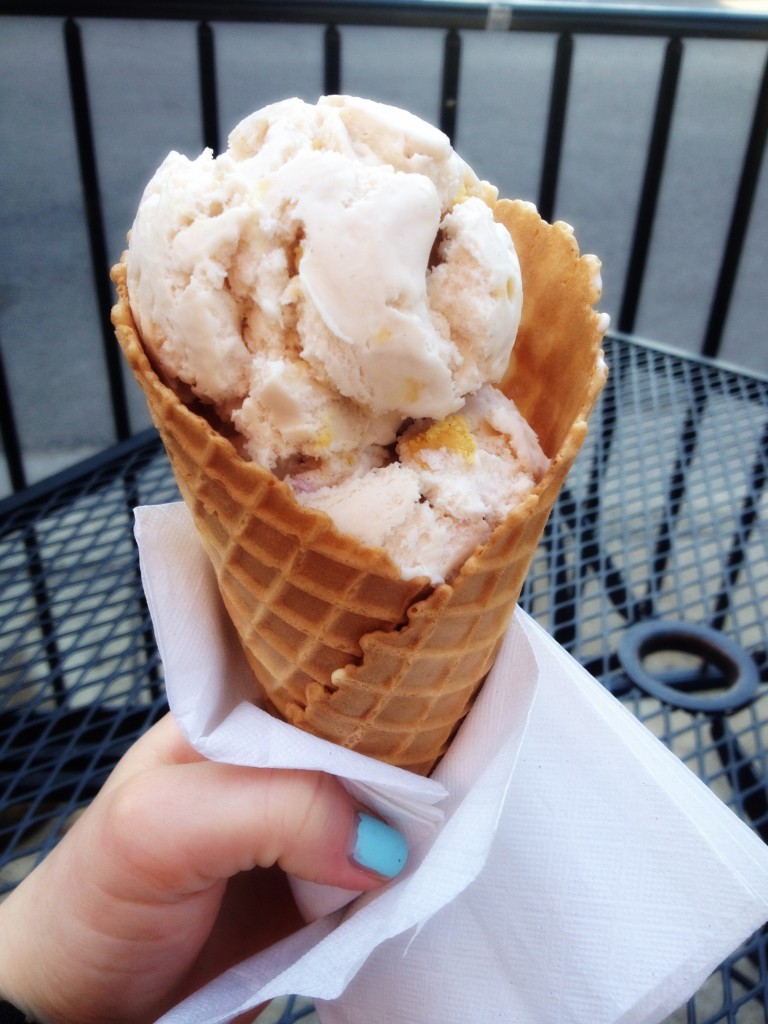 Summer is here! At least it feels like it for now. It'll probably go back to being near-freezing and sleeting next week based on recent Chicago weather patterns, but for now give me a giant ice cream cone from Annette's (the above was their incredible carrot cake flavor) and I'm the happiest gal in the world.
I'm absolutely loving these grown-up jell-o shots. What a genius idea. So fun for summer!
Every time I think the world does not need another banana bread recipe, I see one that makes me go totally googly-eyed. This peach and mango-studded banana bread made with coconut oil is one of those times. I've been meaning to try baking with coconut oil, and this seems like the perfect foray.
Last week, we had a team cooking class event at The Chopping Block. We made a Moroccan-themed menu and everything was delicious! If you live in the Chicago area and are looking for an awesome date night, girls night out, or work event, I've been a few times and I always have an incredible time! (Their BYOB policy doesn't hurt, either.)
A few months ago, my good friend Claire made homemade Chex Mix and I could NOT stop eating it! I could not believe how much better it was than the store-bought version; it's really offensive to even call them by the same name. This recipe looks incredible and I can't wait to whip some up for some summer road trip snacking.
Last Saturday Brad and I made this brown sugar garlic flank steak with chimichurri. It has become our absolute favorite at-home steak recipe and it couldn't be easier. The flavor is out of control, between the lightly sweet garlic marinade and the incredible fresh chimichurri. Strongly recommend if you're looking for a fantastic steak recipe!
I hope you enjoyed this week's (very summer-themed) edition of Foodie Favorites! As always, please feel free to share with me the foodie things you've loved this week!