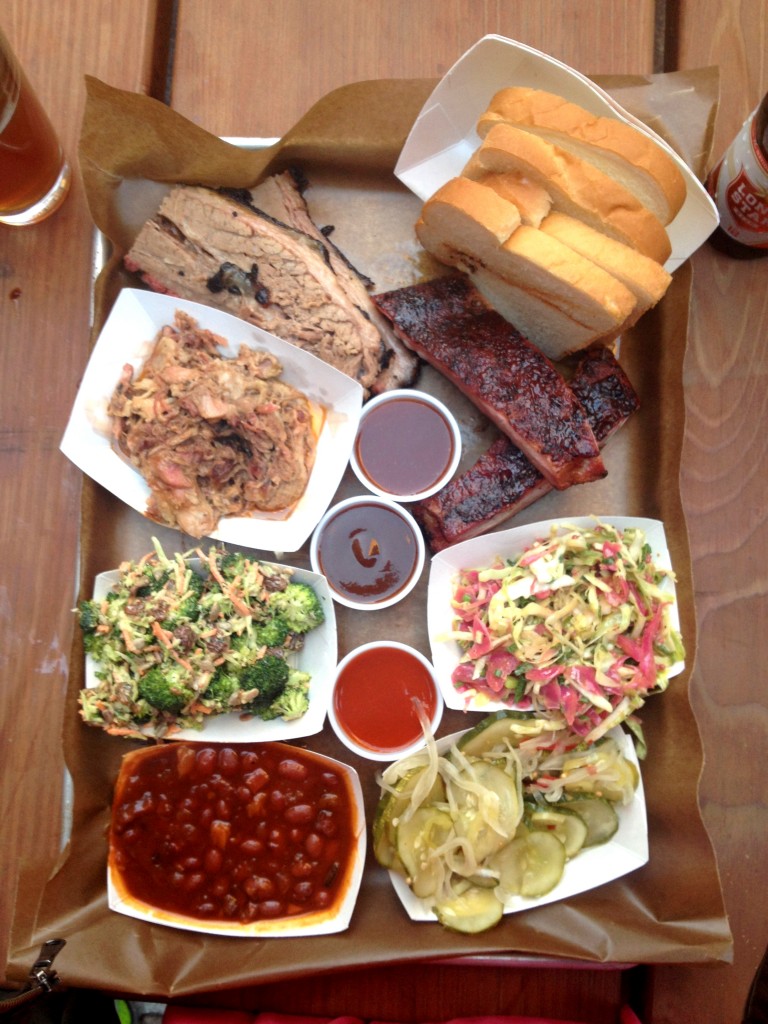 The insane BBQ spread at Green Street Smoked Meats
I officially have a new favorite restaurant in Chicago – Green Street Smoked Meats. I won't talk about it too much because I'll be writing a review of it in the coming weeks (I have too many good meat pics not to share). We went last Friday and it was SOOOOOO GOOD.
These soft pretzel ice cream sandwiches are so incredible – what a perfect sweet and salty combo! I often get frustrated with ice cream recipes because they look so good but require an ice cream maker (which I do NOT have room for in my apartment). This requires no mixer and looks so decadently delicious.
I'm so excited about these turkey sloppy joes with homemade buttery buns. I have a strange love for sloppy joes, so these drool-worthy sammies are just really doing it for me. YUM.
On Saturday I made these simple but incredibly flavorful chicken fajitas. I could not recommend them enough! So easy, so delicious – we really loved them. I can already tell these are going to be making LOTS of appearances this summer…I already can't wait to make them again!
This rustic peach and blueberry tart not only involves my two absolute favorite summer fruits but is also the epitome of the type of baking and cooking I love – rustic, homey, imperfect, and filled with soul. Definitely making this this summer!
This honey ginger tofu stir-fry looks so flavorful and fresh and summer-y! I was a vegetarian for a long time, so I definitely developed a love for tofu. I still order it whenever we get Thai food delivered – I promise, good tofu is totally a worthy dinner for any meat lover (take this from the girl with the bacon blog). This version looks so amazing I might even be able to convince Brad to eat it…
I hope you enjoyed this week's Foodie Favorites! Thanks for reading and please share your favorite foodie finds this week with me, as well! I'm always on the lookout for more EATS.