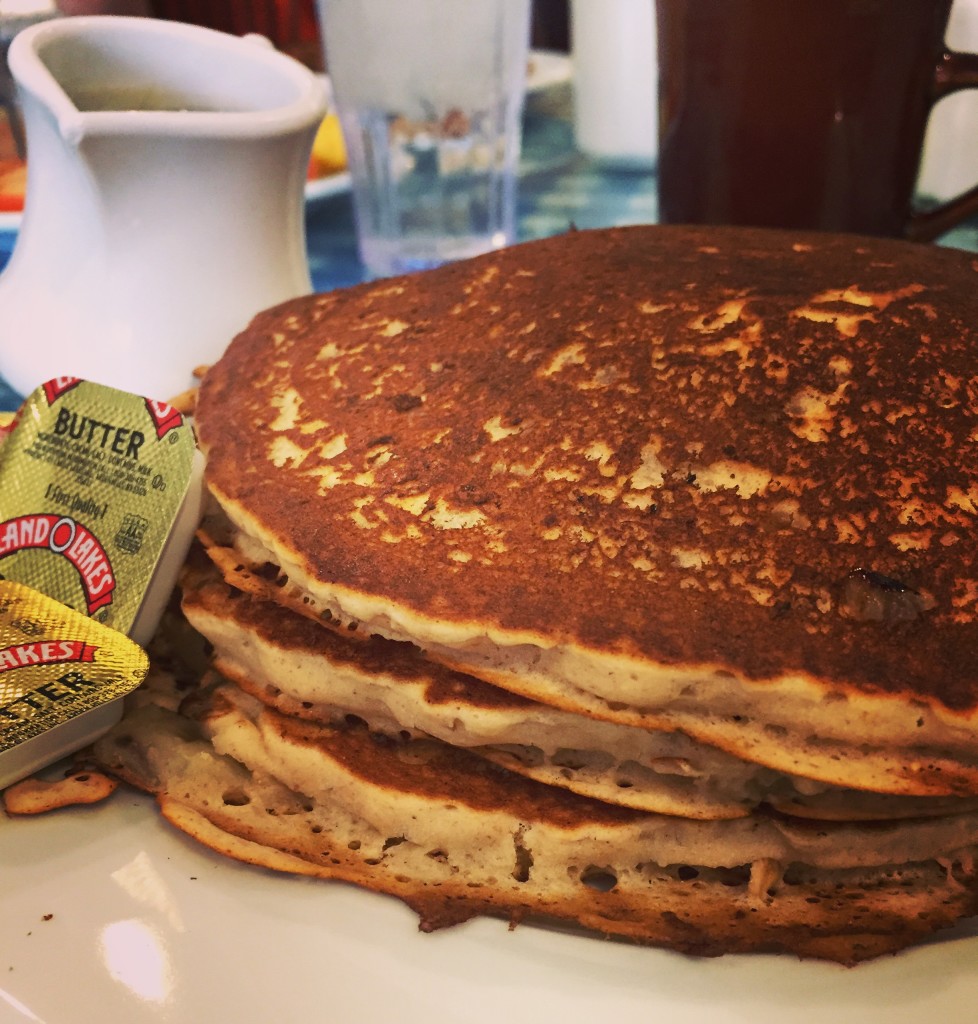 Wishing I could be back in vacation mode, eating banana pancakes at my all-time favorite brunch place in L.A.! The January post-holiday struggle is way too real, people.
I can't believe it's the first Foodie Favorites of 2016! What are your foodie resolutions this year?! I'm not into the whole "cut out sugar/alcohol/everything wonderful in the world" kind of resolutions, but I love setting cooking goals for myself for the year. Last year, my goal was to expand my cooking horizons by making more Asian and Indian food at home, and I think I did a pretty good job! (Highlights of this resolution include these noodles and this curry. SOO GOOD.) This year my foodie resolutions are twofold: to mix-up our weeknight quick and easy dinner routine (I tend to fall back on the same go-to no-brainer recipes week in and week out, and we could use some variety), and to get more comfortable cooking chicken and fish. I will learn how to roast a chicken like Ina Garten, dammit!! I hope you have some lofty kitchen goals in your life, too. Here are this week's Foodie Favorites!
Speaking of resolutions, baking more cookies is certainly one resolution I can get behind. These everything-but-the-kitchen-sink resolution cookies look so good and fun!
I'm totally swooning over this creamy thai sweet potato curry. I can't imagine a better cozy January Sunday night dinner! This is going on my to-make list immediately.
This slow cooker gnocchi with creamy pork sauce looks INSANE. Total comfort food right there! I can't wait to try this recipe.
I think this easy weeknight chicken dinner looks like the best way to accomplish BOTH of my cooking New Year's resolutions. Delicious, easy, beer…what more do we want?
I totally love the idea of this sriracha hummus. We are total hummus fiends around here, and I never get tired of trying out new variations! Plus, you can't go wrong with sriracha, yo.
Hope you enjoyed this week's round-up and hope your 2016 is off to a great start! XOXO!