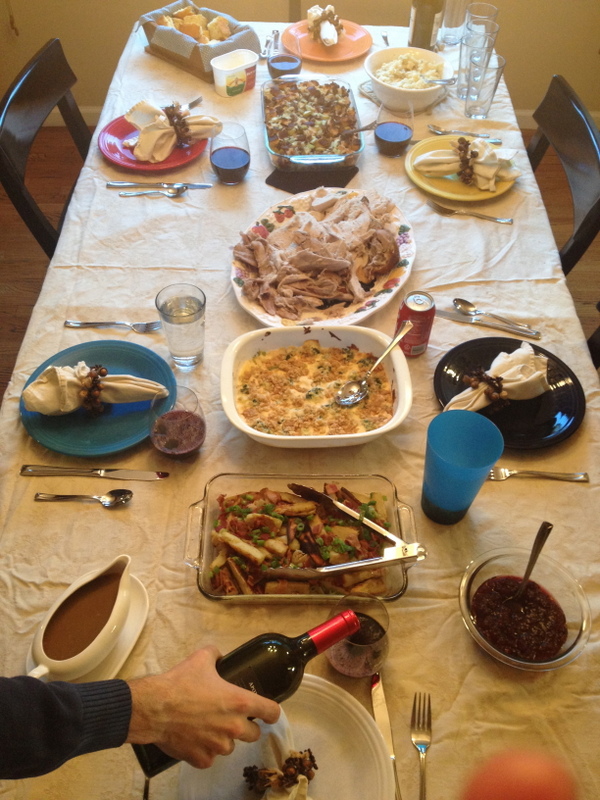 Can I go back to last Thursday and eat this all over again, please?
Hey everyone! I missed you last week. I hope you had a great Thanksgiving and absolutely ate your faces off. I know we certainly did! We feasted on pretzel bread stuffing, cheesy broccoli casserole, incredible bacon-roasted sweet potatoes, the best pumpkin pie I've ever had, and so much more. It was an incredible Thanksgiving! Now, of course, I'm already in full-blown Christmas baking/nesting mode. I waste no time when preparing for my favorite holiday!! Here are this week's Foodie Favorites.
These peanut butter blossom cookies are bringing me right back to childhood. I'm fairly certain were the first cookies I ever made from scratch, and I remember being so proud of them. What a perfect classic Christmas cookie!
This sweet potato, maple, and cumin galette is basically a mash-up of two of my favorite things: sweet potatoes and PIE. I'm in love with this flavor combo and I can't wait to whip this up this winter!
I would very much enjoy waking up to a steaming pan of these cranberry, pistachio, and dark chocolate cinnamon rolls Christmas morning. Or any morning, for that matter. Is anyone listening?
This chili roasted butternut squash hummus is so inventive, and the pictures are gorgeous! I can always add to my extensive hummus collection, and this one looks like a total winner.
Another gorgeous cookie recipe: these chocolate-malted oatmeal cookies. I mean, you had me at sea salt. 'Nuff said.
Hope you enjoyed this week's Foodie Favorites (and are as excited about holiday baking as I am)! Happy December, people!