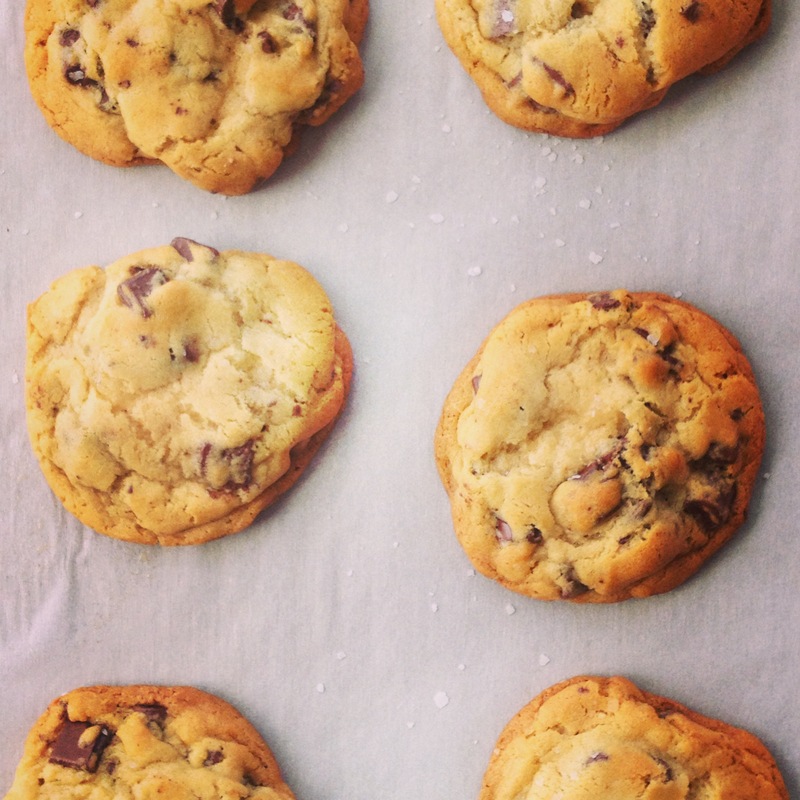 Baking up a batch of the best chocolate chip cookies in the world
Hello everyone – hope you're having an awesome week! We had so much fun with my parents and little brother last weekend. We managed to tour Northwestern, see an outdoor concert, ride bikes along Lake Michigan, spend an afternoon at the Art Institute, and eat our faces off all weekend, so I'd say it was an insanely successful Chicago visit! Here are my foodie favorites for this week.
This double dough ice cream is calling to me. Cookie dough is one of my all-time favorite flavors, but then go and put it in a dough-flavored ice cream?! My mind is officially blown.
This savory bacon granola is so fun and unique. We all know I love a good homemade granola, and I've never tried a savory version before – so cool. Obviously the bacon puts it totally over the top in my book!
This weekend we ate at 2 of my favorite Chicago restaurants: Pump Room and The Publican. I highly recommend either if you're looking for a phenomenal meal in the city. Must-orders at Pump Room include: any of their flatbreads, the salmon with crispy sushi rice appetizer, and the salmon with corn pudding if you're there in the summer! At The Publican, you can't miss the farm chicken with summer sausage and incredible French fries or the Mexican-style corn. I want to eat it all over again!
This funfetti biscotti is absolutely gorgeous. How fun would this be for a kiddo's birthday party (or hey, my birthday party)?!
This cinnamon swirl cheesecake with oatmeal cookie crust looks sooooo freakin' good. It's like an oatmeal raisin cookie and a cheesecake had a baby that I want to eat. That's cool, right?
That's it for this week's Foodie Favorites! As always, please feel free to share the foodie love that's been on your mind this week, too – I can never get enough!