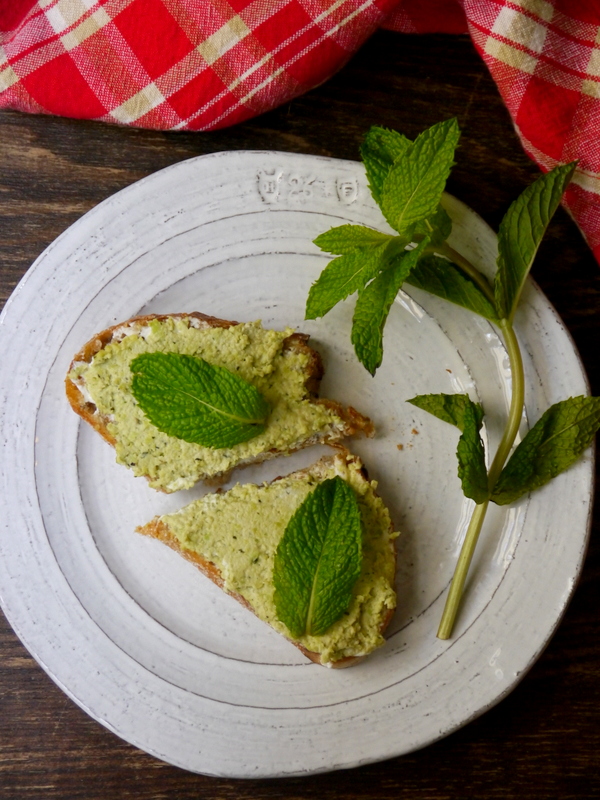 Now if this isn't the spring-iest thing that has ever sprung from my kitchen, I don't know what is.
A few weeks ago we started easing into bright, fresh spring-y greens with some, uh, mac n' cheese. With peas though!! And it was marvelous and cozy and the perfect season-straddling dish. But now? It's May, yo! It's full-on spring up in here. And my cravings are aligning with the spring in the air and the promise of long summer days (and eek, bathing suits?!?!) on the horizon.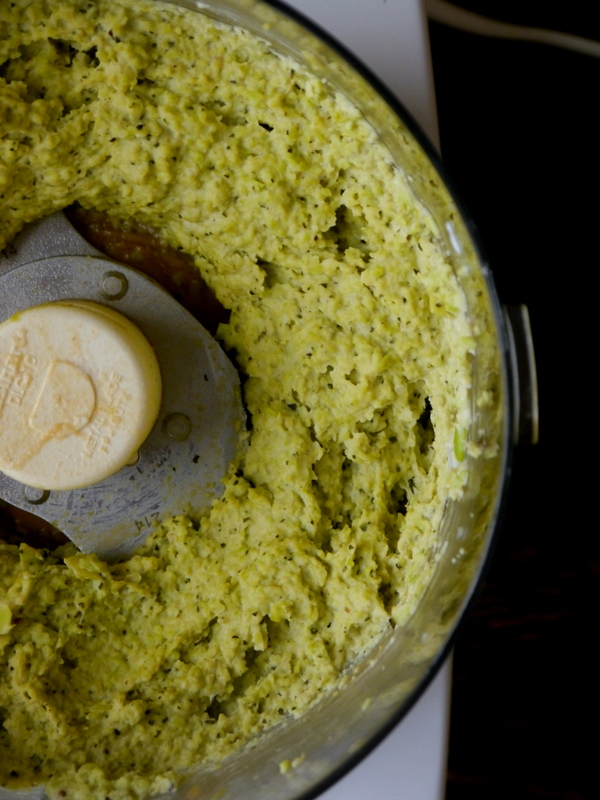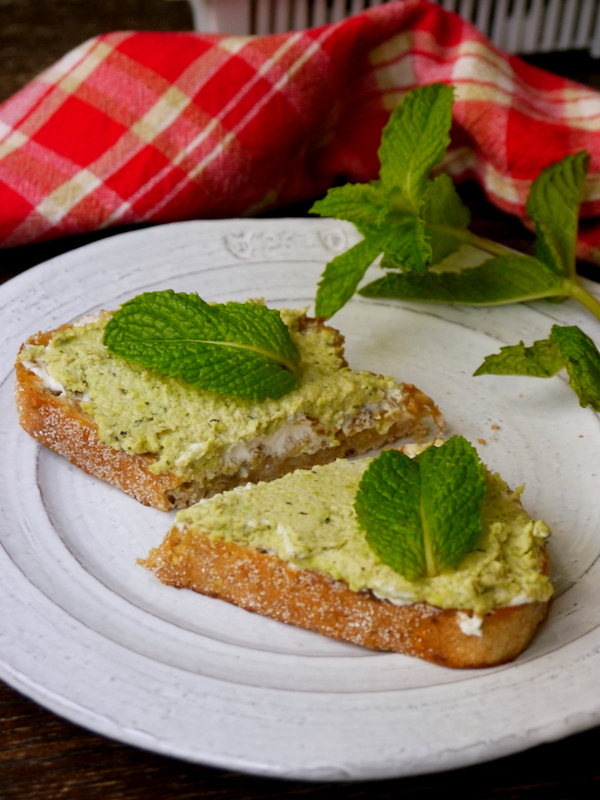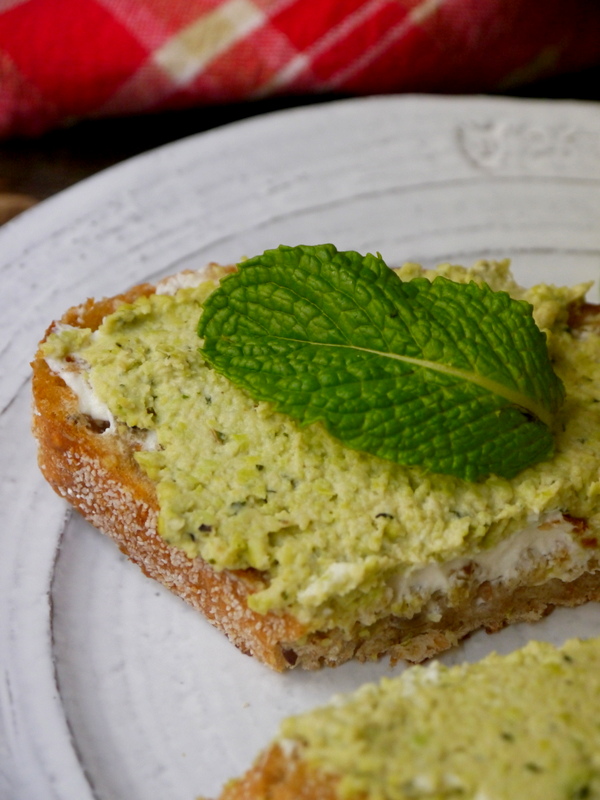 Toasts are so trendy right now, and for good reason: they're the perfect blank, crunchy canvas for a slew of incredibly flavorful toppings and textures. They're a light, satisfying meal that you can take a million different ways and never get bored. I thought I'd throw my hat into the trendy toast ring with this spring-y winner: edamame hummus and goat cheese toasts.
Guys. These toasts are SO GOOD and a perfect example of a dish being more than the sum of its simple parts. We start with a mint-edamame hummus that is a fantastic dipper all by itself – it's creamy with a little texture, and just tastes fresh and green with the slightest hit of mint and a little nuttiness from the tahini. We then toast up thick-sliced fresh whole-grain bread (my go-to awesome-toast base) with a bit of olive oil and slather it with creamy goat cheese and the aforementioned edamame hummus. Between the soft-and-crispy toast, the tangy and creamy goat cheese, and the hearty edamame hummus, the whole thing is just pure satisfaction and pure SPRING.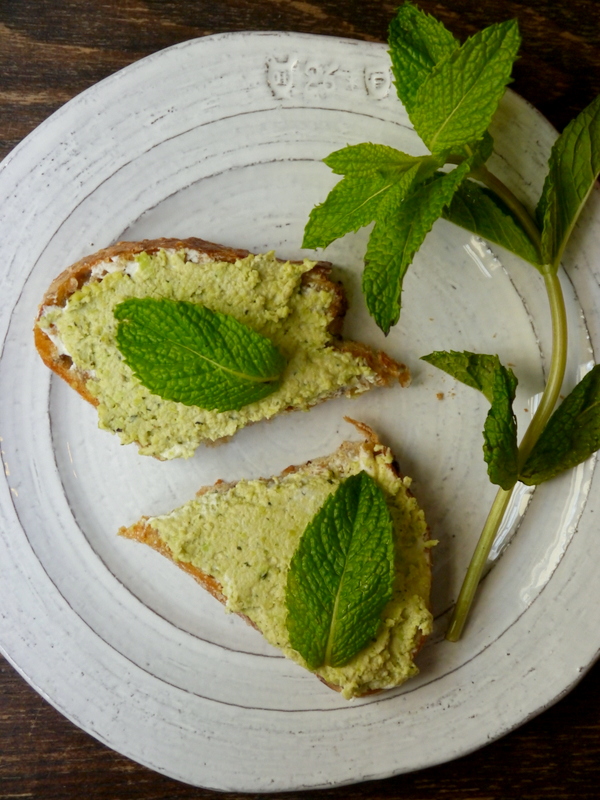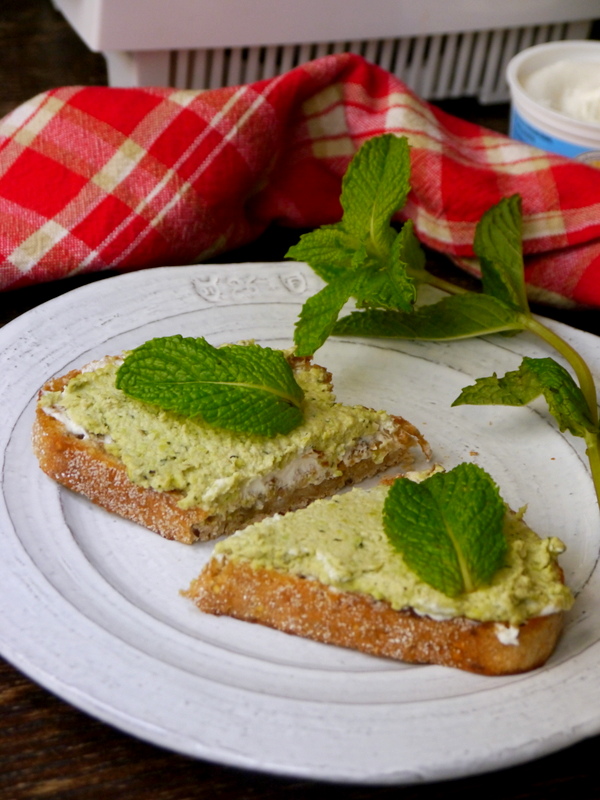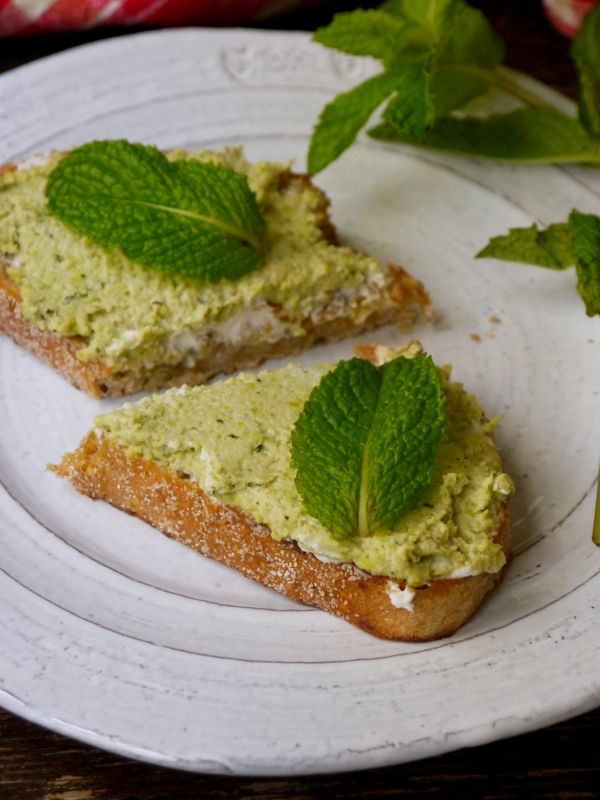 Similar to the perennial fave avocado toast, these edamame hummus and goat cheese toasts are the perfect combination of textures – they're both crispy and creamy at the same time, with the soft topping giving into the crunch of the toast. Not to mention, they are super-healthy, loaded up with tons of soy protein from the edamame hummus and fiber from the whole-wheat bread base. These babies are an incredibly satisfying well-rounded light meal or snack that will usher us into the days of longer days and lighter, fresher eating in the most perfect way imaginable. Long live spring!!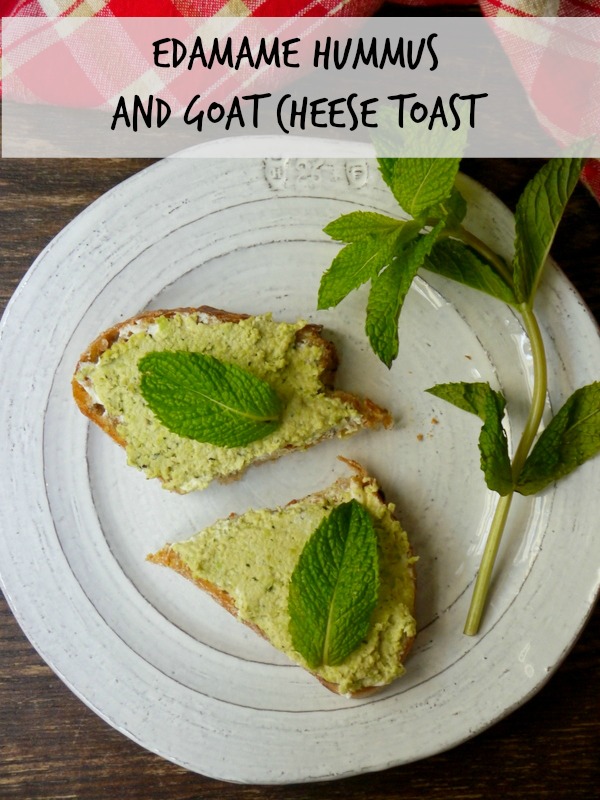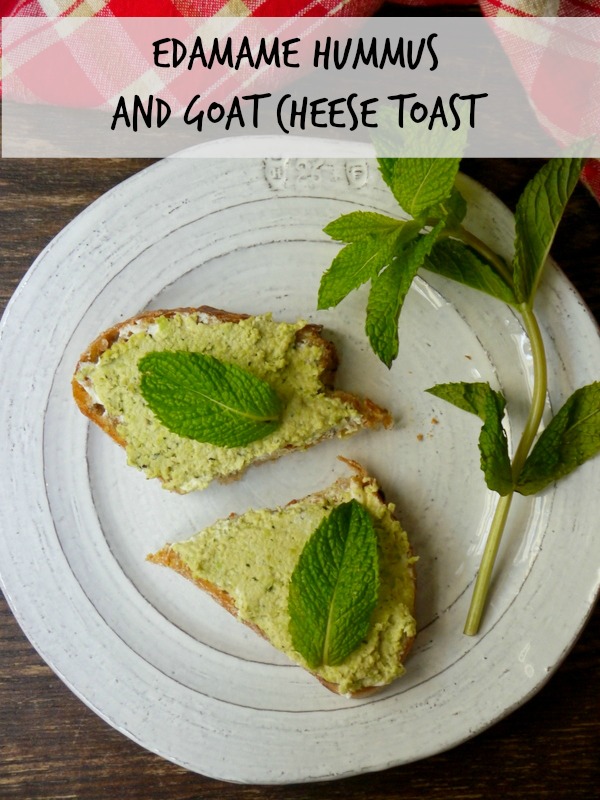 Edamame Hummus and Goat Cheese Toast
2015-05-10 14:51:48
Serves 4
This edamame hummus and goat cheese toast is the perfect spring-y light meal or snack - crunchy, creamy, and filled with fantastic fresh flavor!
For the edamame hummus
1 tbsp. olive oil
½ small white onion, chopped
2 cups frozen shelled edamame
¼ cup tahini
2 tbsp. plain Greek yogurt
3 tbsp. chopped fresh mint
½ tsp. fresh black pepper
Kosher salt, to taste
To assemble
4 slices thick-cut whole-wheat bread
2 tbsp. olive oil
4 oz. spreadable goat cheese
Fresh mint leaves, for garnish (optional)
Instructions
In a small saucepan, heat the olive oil over medium heat. Add the chopped onion and cook for a few minutes, until soft but not browned. Add the edamame and enough water to cover by about an inch. Bring to a boil, then cook for about 3 minutes, until the edamame is tender. Drain the onion-edamame mixture and set aside.
In the bowl of a food processor, add the onion-edamame mixture and the rest of the ingredients. Blend to desired thickness, then taste and add more salt and pepper if desired.
To make the toasts, heat 1 tbsp. of the olive oil over medium-low heat in a large skillet. Working with 2 toasts at a time, toast them until browned to your liking on both sides. Repeat with the other two toasts.
Slather each toast with ¼ of the goat cheese and a hearty amount of edamame hummus (you'll have some hummus leftover for snacking). Top with fresh mint leaves and serve!
My Bacon-Wrapped Life http://www.mybaconwrappedlife.com/
Edamame hummus loosely adapted from this sweet pea hummus.
Looking for more hummus recipes? I can't get enough!