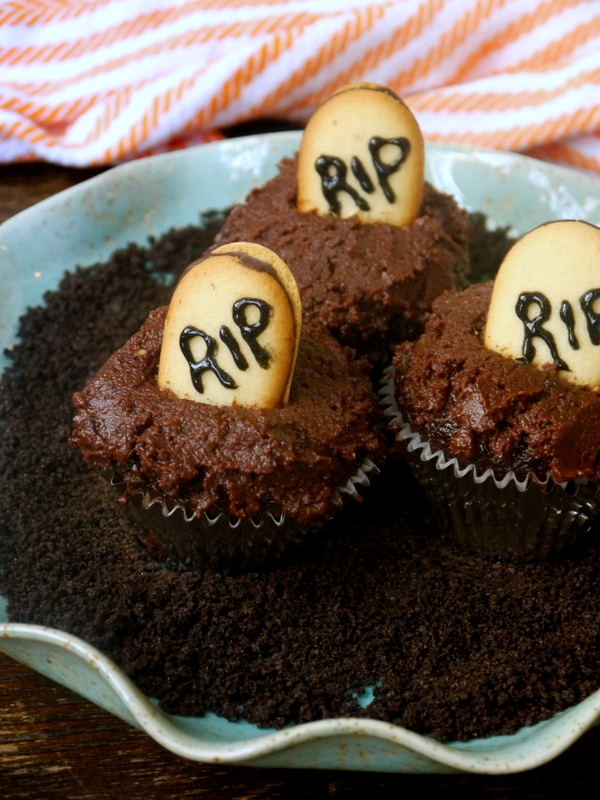 HAPPY HALLOWEEN, guys!!
I mean, how cute are these cupcakes?! Seriously. This is definitely the most Pinterest-y thing I've ever done in my entire life.
Anyone who knows me well can tell you that I am one of the most impatient people you'll ever meet. I have a 2-second attention span for any craft/artsy endeavor that can't immediately be shoved into my mouth. So I struggle a little bit with themed holidays such as Halloween. I love baking and making festive food, but the cutesy/crafty/decorative part has always been a bit elusive to me. That is: until I discovered that you could write "RIP" on a Milano cookie and in 2 freaking seconds create a Halloween cupcake graveyard. Now THAT is my kind of themed grub!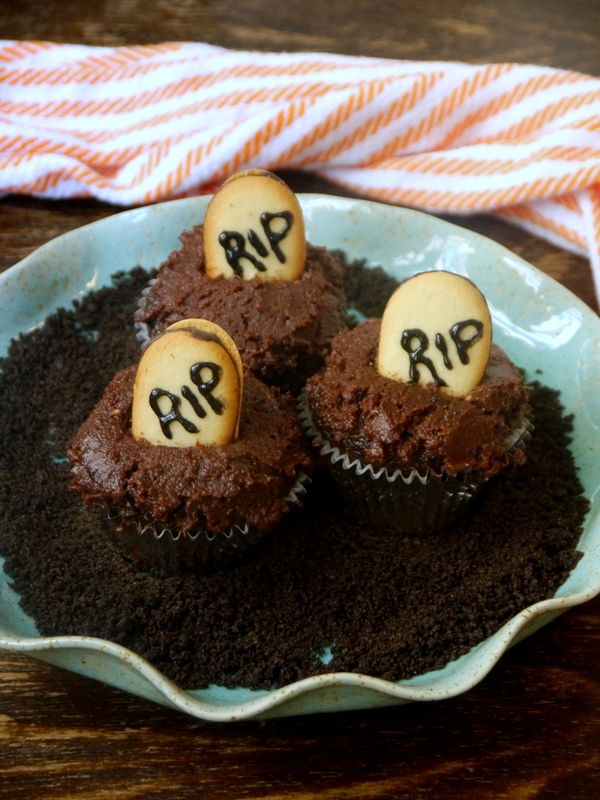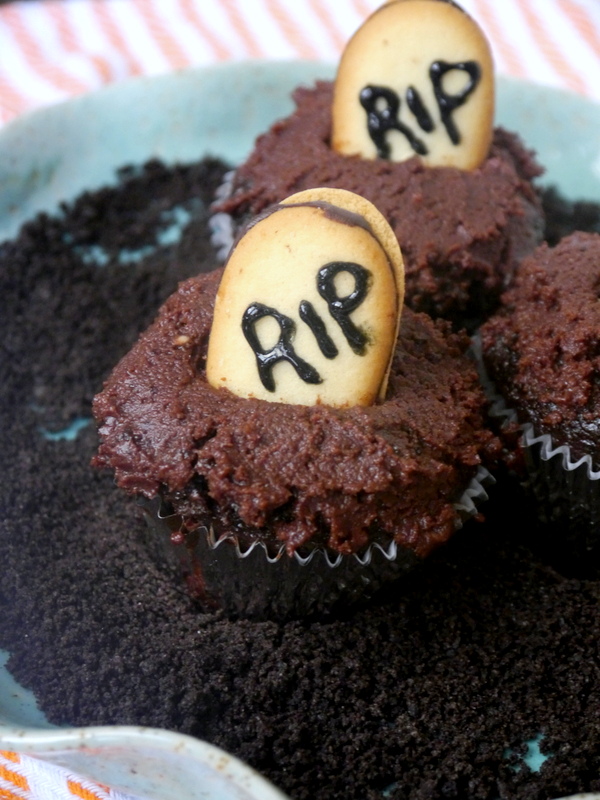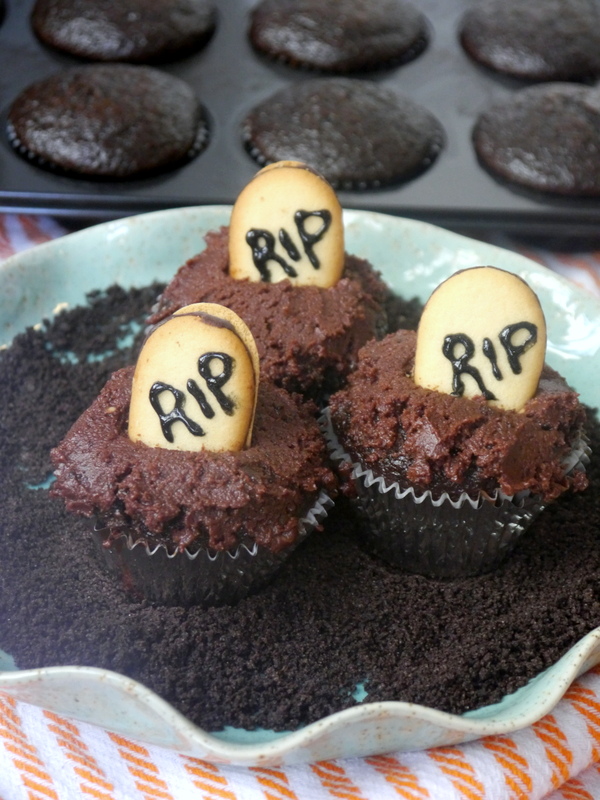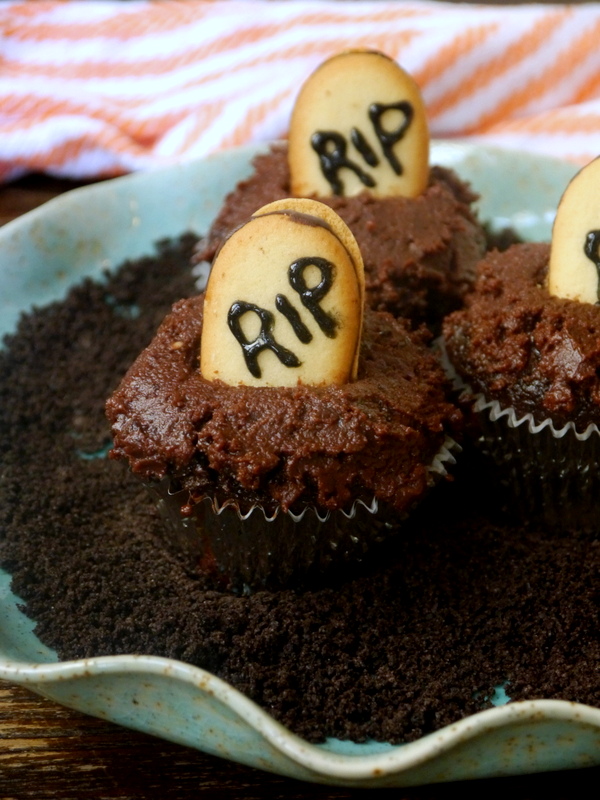 My fellow incredibly-impatient-but-wanna-be-Martha-Stewart-y friends, this one's for you.
These double chocolate Halloween graveyard cupcakes are a must-bake for your Halloween party this year. Not only are they super cute (and deceptively easy to throw together), but they are also just genuinely incredible cupcakes by themselves. I combined a classic chocolate cake with the most delicious, decadent chocolate buttercream frosting I've ever tried (seriously, I never need to look for another chocolate frosting recipe again). I don't usually freak out for chocolate cupcakes, but these were absolutely fabulous. So even if you decide to skip out on the 2-second decoration (no judgment here), this is the perfect sweet treat for your Halloween bash. Happy trick or treating (or just, ya know, boozing and eating)!!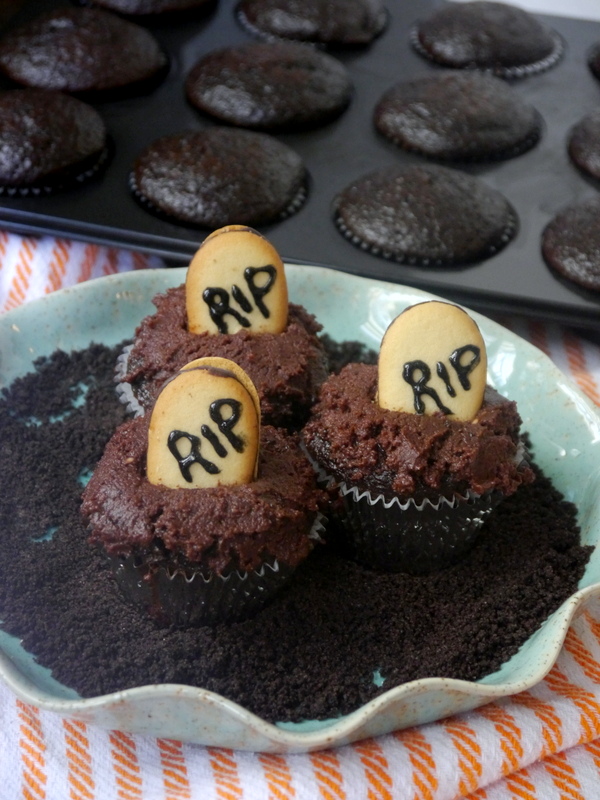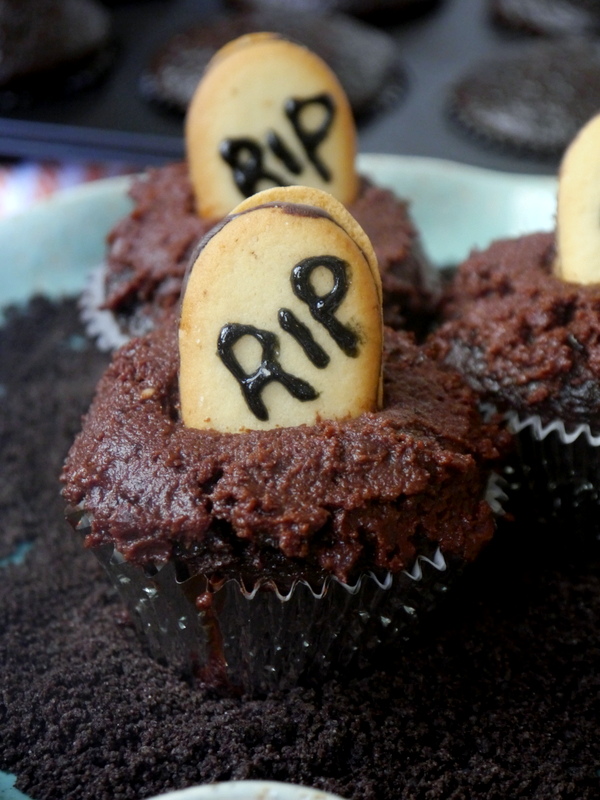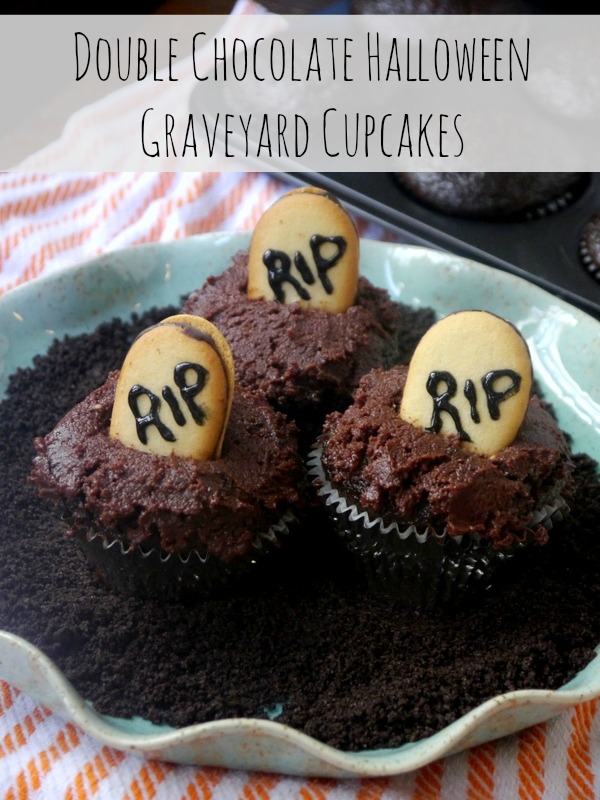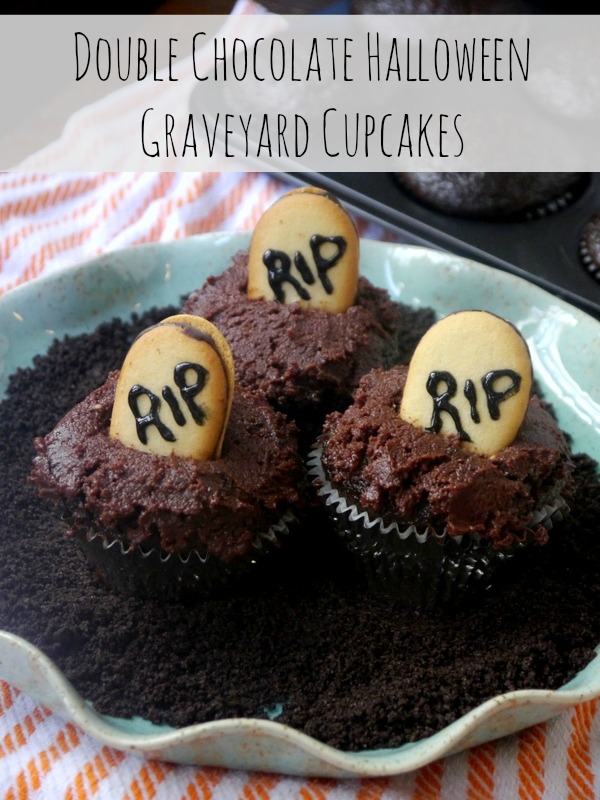 Double Chocolate Halloween Graveyard Cupcakes
2015-10-25 22:28:46
These adorable "graveyard" cupcakes are the perfect thing for your Halloween bash! The chocolate cake and frosting are fantastic, too!
For the chocolate cupcakes
2 cups sugar
1 ¾ cups all-purpose flour
¾ cup unsweetened cocoa powder
1 ½ tsp. baking powder
1 ½ tsp. baking soda
1 tsp. salt
2 eggs
1 cup milk
½ cup vegetable oil
2 tsp. vanilla
¾ cup boiling water
For the chocolate frosting (makes extra)
1 ½ cups (3 sticks) unsalted butter, softened at room temperature for about 30 minutes
1 cup unsweetened cocoa powder
¾ tsp. salt
4 cups powdered sugar
2 tsp. vanilla
1 cup heavy cream
2/3 cup chocolate malt Ovaltine powder
To assemble
24 Milano cookies, bottom third cut off with a knife
Decorative icing with a small tip for writing
Crushed Oreos, optional
Instructions
To make the cupcakes: Preheat the oven to 350°F. Line 24 muffin cupcakes with paper liners and set aside. In a large bowl, whisk together the sugar, flour, cocoa powder, baking powder, baking soda, and salt until combined. Add the eggs, milk, oil, and vanilla; beat with an electric mixer until well-combined. Stir in the boiling water. The batter will be very thin. Pour into the prepared cupcake cups and bake for 16-18 minutes, until a tester inserted into the center comes out clean. Allow to cool completely before frosting.
To make the frosting: Cream together the butter, cocoa powder, and salt until combined. Add the powdered sugar a little at a time until fully combined. Add the vanilla extract and beat until smooth.
In a separate measuring glass, combine the heavy cream with the Ovaltine powder and mix until combined. Add the mixture to the frosting and beat until smooth and creamy.
To assemble: Write "RIP" (or whatever message you want) on the Milano cookies. Frost the cupcakes with desired amount of frosting and stick a Milano cookie "grave" into each of the cupcakes. Pour Oreo crumbs into serving dish and arrange cupcakes on top. Enjoy!!
Notes
If you're making these cupcakes in advance, store the frosting separately in the refrigerator and allow to come to room temperature before frosting.
Total time includes an hour for cooling the cupcakes.
My Bacon-Wrapped Life http://www.mybaconwrappedlife.com/

Chocolate cake adapted from Hershey's and chocolate frosting adapted from Joy the Baker.

Looking for more Halloween-themed treats?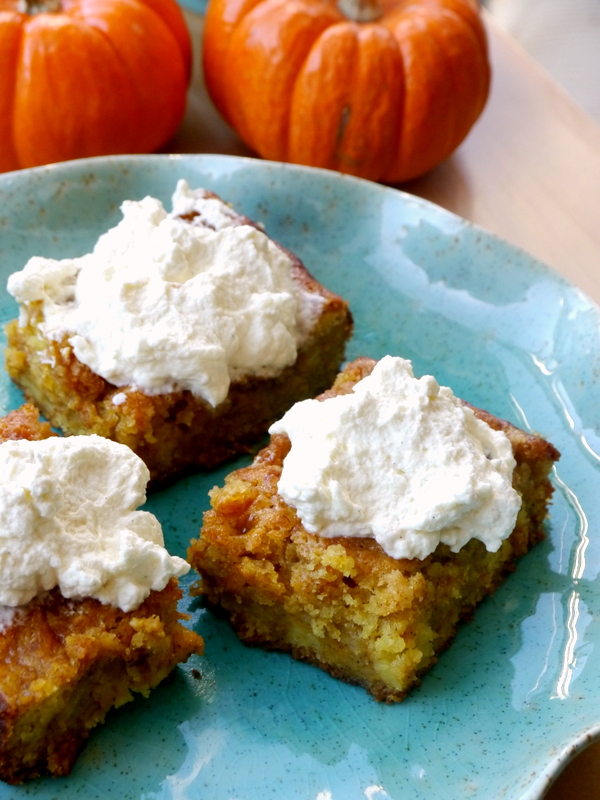 Gooey Pumpkin Cake with Bourbon Vanilla Bean Whipped Cream