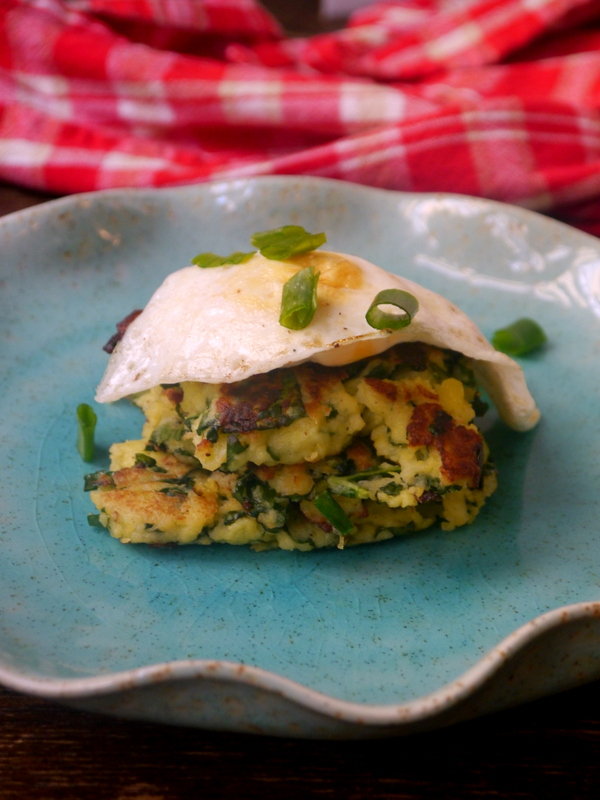 Early spring is such a fun time to cook for me. It's not hot yet, so we still crave hearty, homey food, but the produce section at the grocery store is starting to look a hell of a lot brighter, fuller, and more colorful. It's the best of both worlds!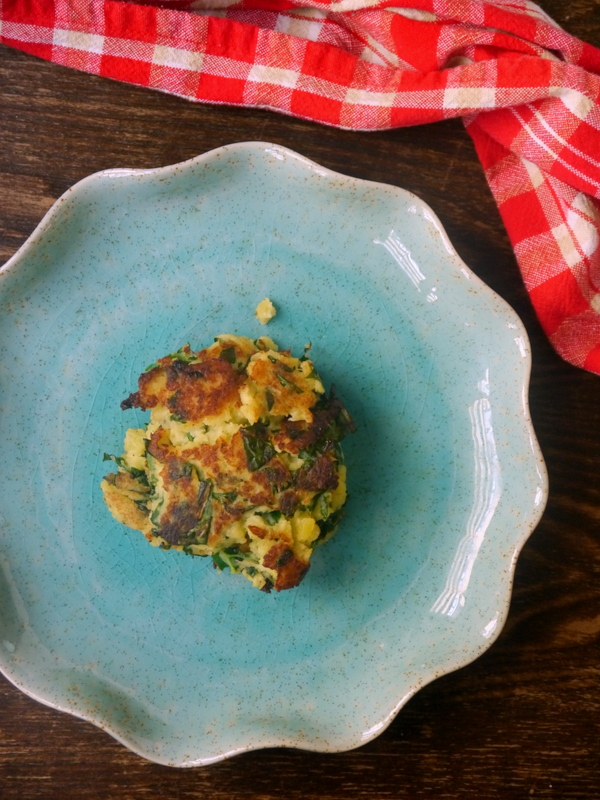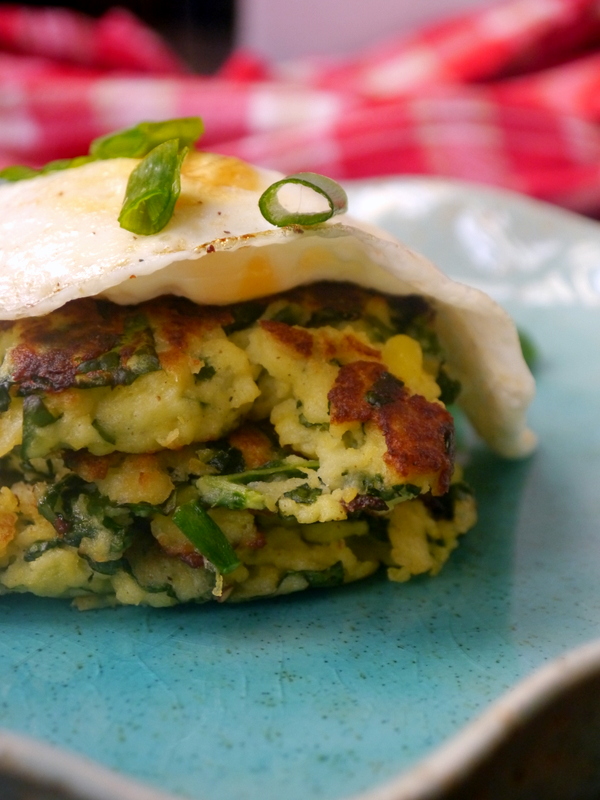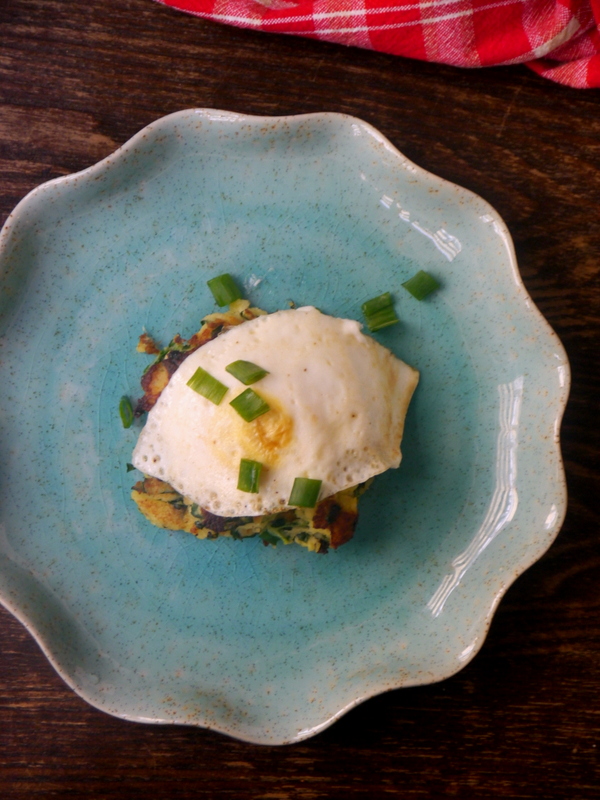 To me, these creamy mashed potato and kale cakes are the perfect winter-spring transition food. They are creamy and starchy, but also loaded up with healthy greens – crunchy kale and crisp green onions. The textural combination of the creamy mashed potato center with the crispy golden brown edges is absolute perfection. Topped with a runny egg (!!) and a smattering of more green onions, this is my ideal early April lunch or light dinner. Lesson learned: we should always fry up our mashed potatoes, people.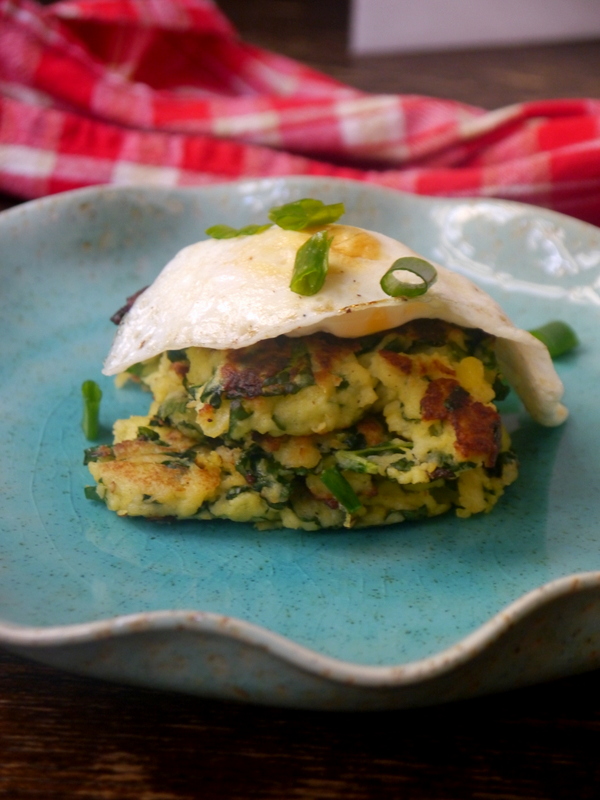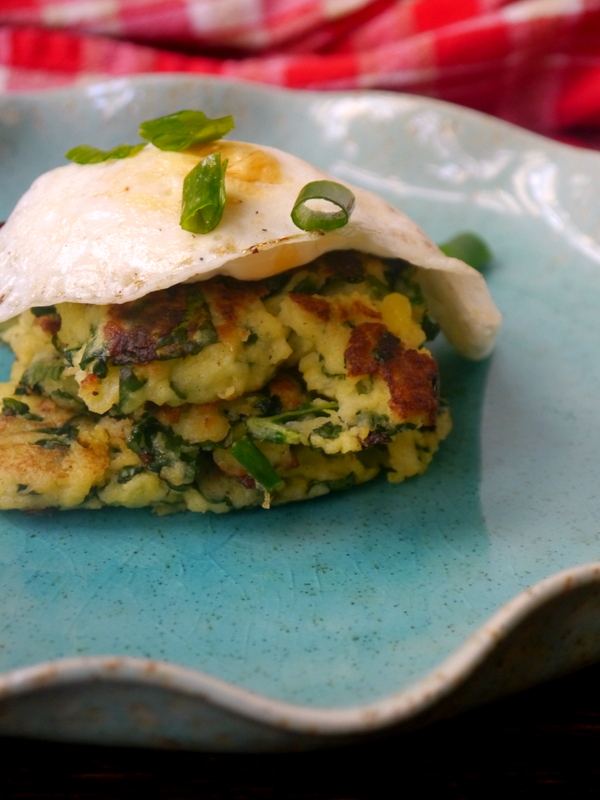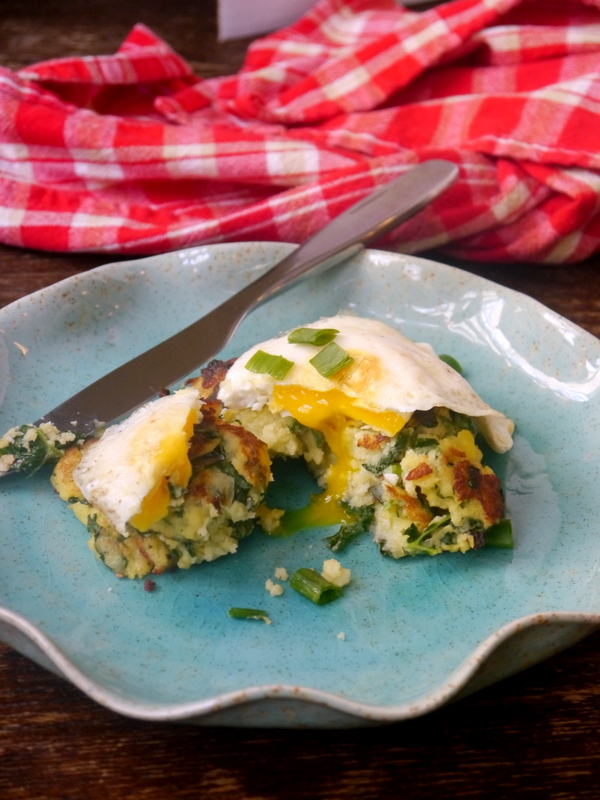 P.S. We're moving (again), so it might be a few weeks of brief posts over here! I'll do my very best to keep up and will definitely be christening our new place (which has a dishwasher, HOORAY!!!) with new posts ASAP. I can't wait to share new kitchen adventures with you! <3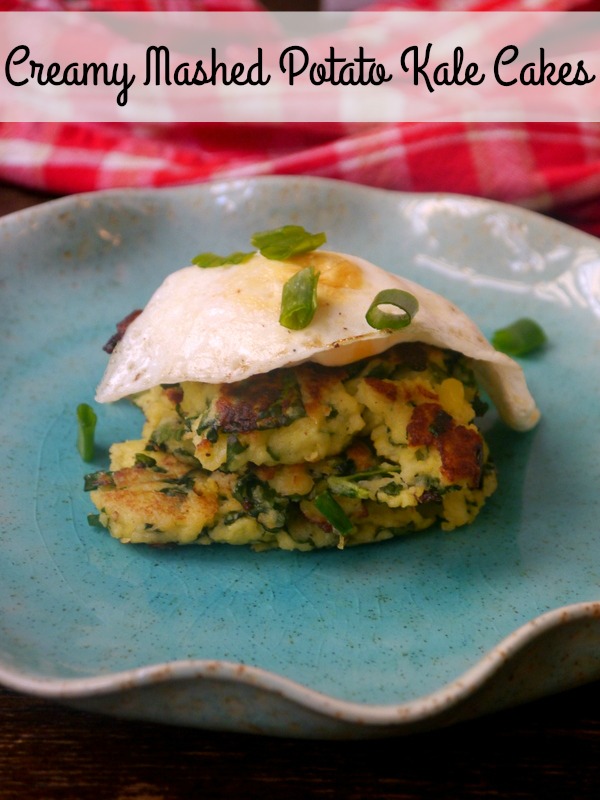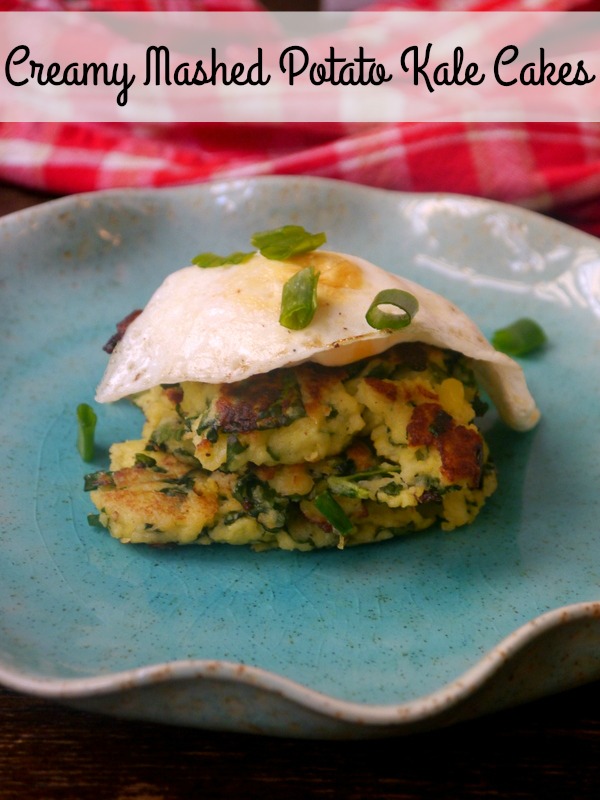 Creamy Mashed Potato Kale Cakes
2016-04-03 16:14:50
Serves 4
These mashed potato kale cakes are creamy on the inside, crunchy on the outside, and loaded up with good-for-you greens! The perfect light vegetarian dinner.
Ingredients
6 green onions, chopped
5-6 kale leaves, thick stems removed, finely chopped
2 eggs, lightly beaten
¼ tsp. ground nutmeg
¼ tsp. kosher salt (use more if your potatoes are not already seasoned)
Fresh cracked black pepper
1/3 cup panko breadcrumbs
1 ½ cups cold mashed potatoes (see note below)
Vegetable oil, for cooking
Fried eggs, plain greek yogurt, or any other toppings you want!
Instructions
Reserve a small handful of green onions. In a large bowl, combine the eggs, remaining green onions, kale, nutmeg, kosher salt, black pepper, panko, and mashed potatoes until well-combined.
Preheat your oven to 200°F and keep a rimmed baking sheet in there to transfer cooked potato cakes to keep warm when done.
Preheat a large nonstick skillet over medium-high heat. Add 2 tbsp. vegetable oil to the pan and swirl to coat. When the pan is hot, add batter to the pan in scant ¼ cup scoops and press to flatten. Allow the cakes to brown on one side (this takes just a few minutes) then carefully flip and allow to brown on the other side. They are very delicate, so no worries if they fall apart a little bit – mine certainly did, and they'll still taste fantastic! Transfer to a paper towel lined plate for a few minutes to absorb any excess oil, then move to the pan in the oven to stay warm. Continue to cook the rest of the batter, adding 2 tbsp. vegetable oil to the pan for each batch, until all cooked.
Serve warm, topped with a runny egg (my favorite!) or whatever else sounds good to you. Sprinkle reserved scallions for crunch on top and dig in!
Notes
For those of you who don't just happen to have cold leftover mashed potatoes on hand (ahem, me), I followed Smitten Kitchen's advice and whipped up a quick batch of my own: 6 small Yukon gold potatoes, peeled and quartered, cooked for 20 minutes in boiling water, then mashed with a splash of whole milk, a large pat of butter, 1 tsp. of minced garlic, and kosher salt and fresh black pepper. Allow to cool for about 30 minutes before combining with the rest of the ingredients.
Adapted from Smitten Kitchen
My Bacon-Wrapped Life http://www.mybaconwrappedlife.com/
Looking for more easy veggie cakes?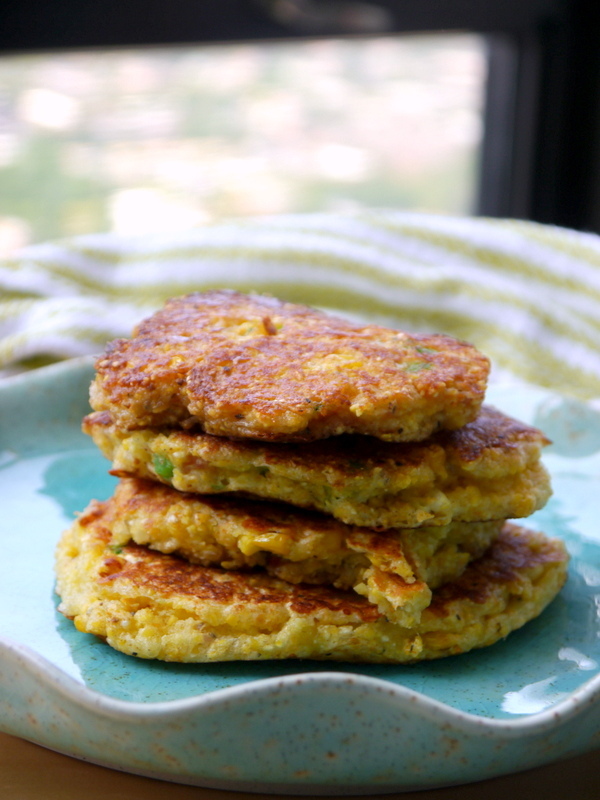 Cheesy Jalapeno Bacon Corn Cakes