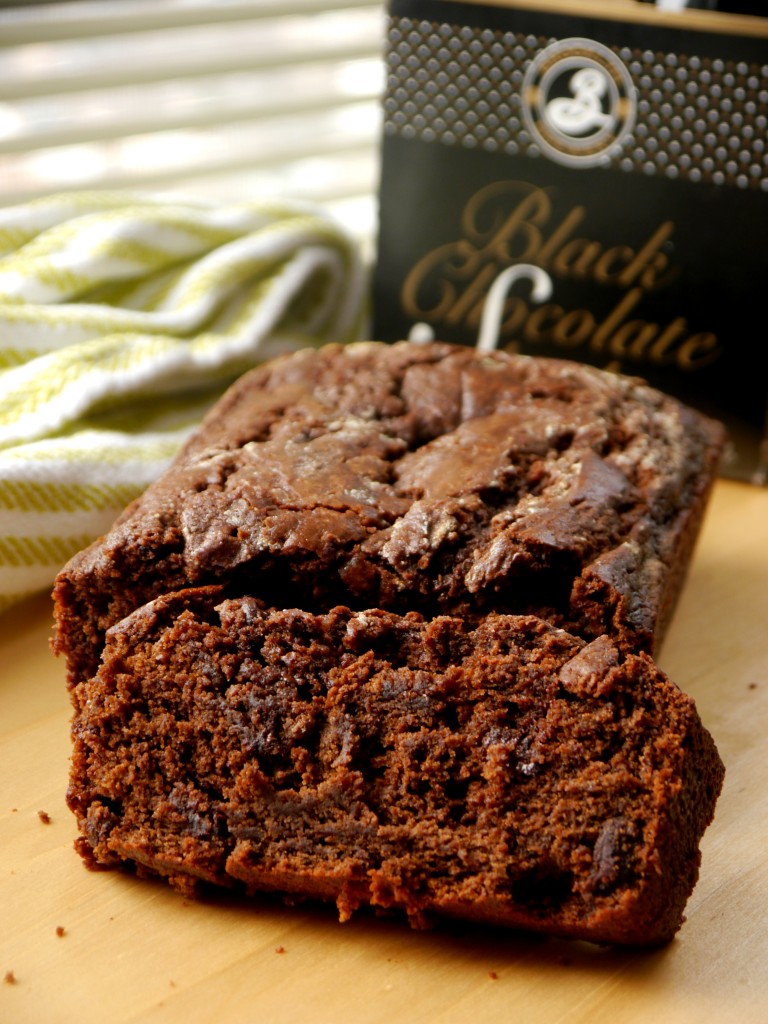 I don't know about where you live, but 'round these parts, St. Patrick's Day is a pretty big deal.
A "start-drinking-before-noon" kind of big deal. I mean, we dye an entire river green. You just gotta do it.
It may be more than a week before the actual day, but in food blogger world, we always celebrate early. So welcome to St. Patrick's Day WEEK up in here. I ate and drank copious amounts of chocolate and beer this weekend FOR YOU. You're welcome!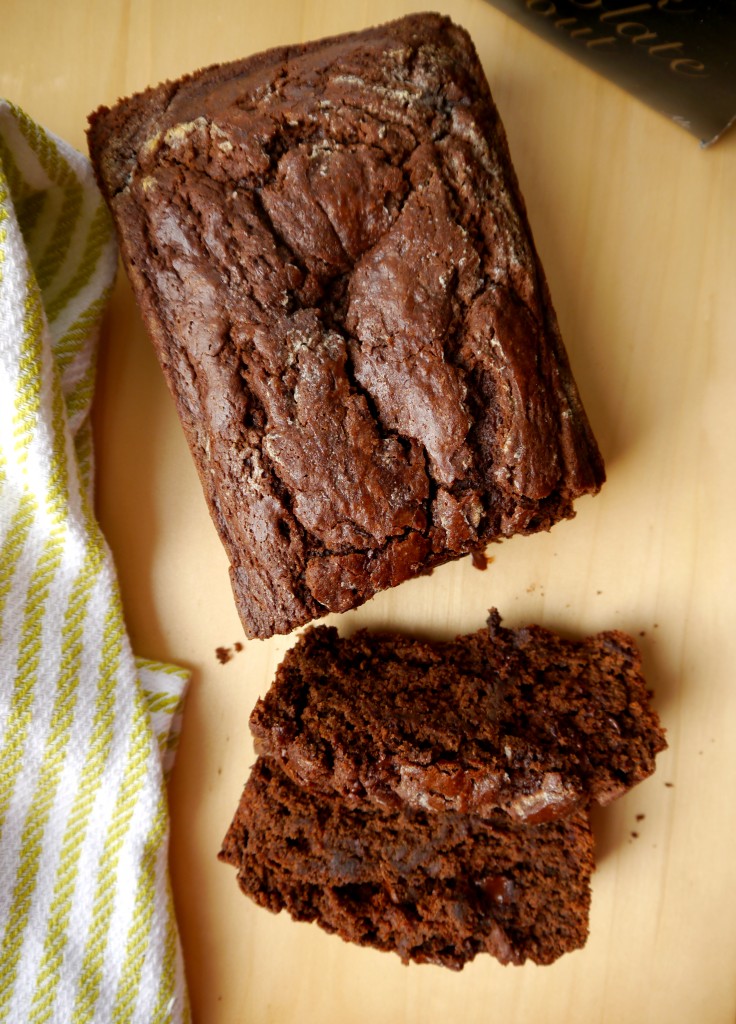 First things first: breakfast! If you're enjoying some St. Patrick's Day revelry, you need something serious in your stomach. Irish car bombs and empty stomachs do not get along, people. This chocolate stout bread is the perfect thing to get your breaky on. Chocolate and stout are a classic combination in baked goods – just Google "chocolate stout cake" and you will see from the plethora of 5-star recipes that it's an incredible pairing. What seems so wrong (chocolate? And beer?) is actually the perfect melding of rich, cocoa-y, malty flavor that lends itself so perfectly to baked goods. And while I can get DOWN with a chocolate cake any day, I wanted to find something a little different and breakfast-appropriate.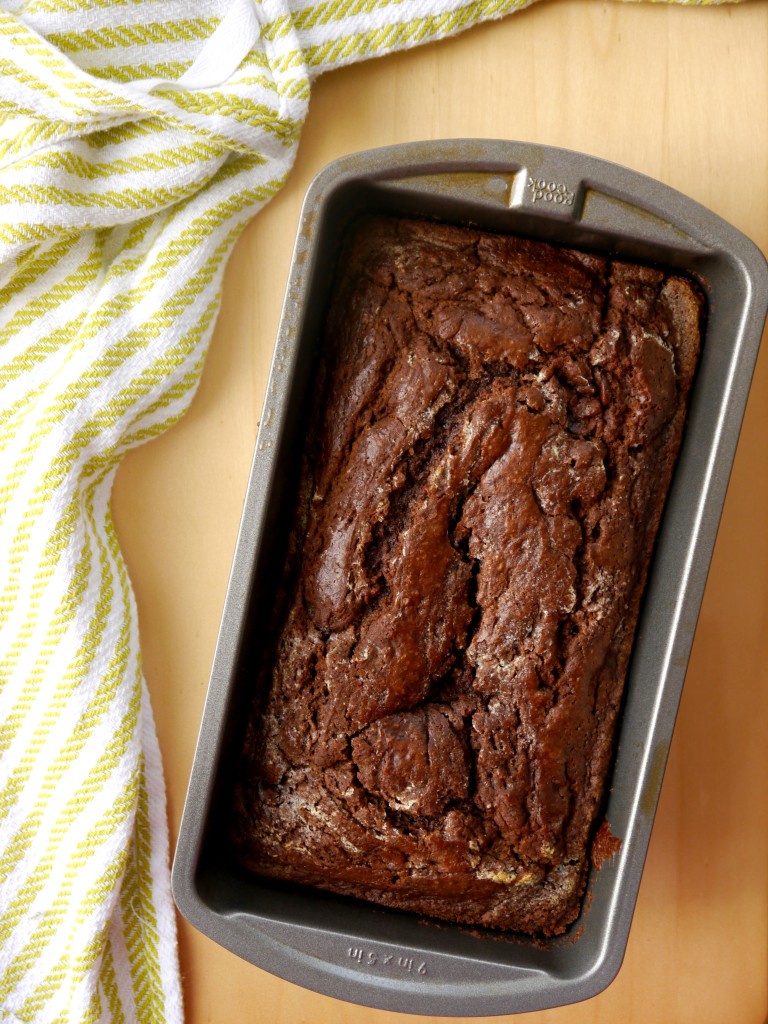 That's when I found this chocolate stout bread. I didn't mess with it at all as I'm still no pro with baking with beer (you've witnessed my only foray) and it turned out incredible as-is. It's insanely rich, chocolate-y, and super moist, with big ol' semisweet chocolate chips running throughout for the perfect crunch. This bread is like eating a giant double-chocolate muffin, but with a very distinctive malty stout flavor that makes it decidedly more complex and less sweet than your standard chocolate muffin situation. I used a chocolate stout for extra chocolate-y flavor, but use whatever your favorite kind is. No matter what kind you use, it will be major yums all-around. Get down with your Irish side and make this chocolate stout bread!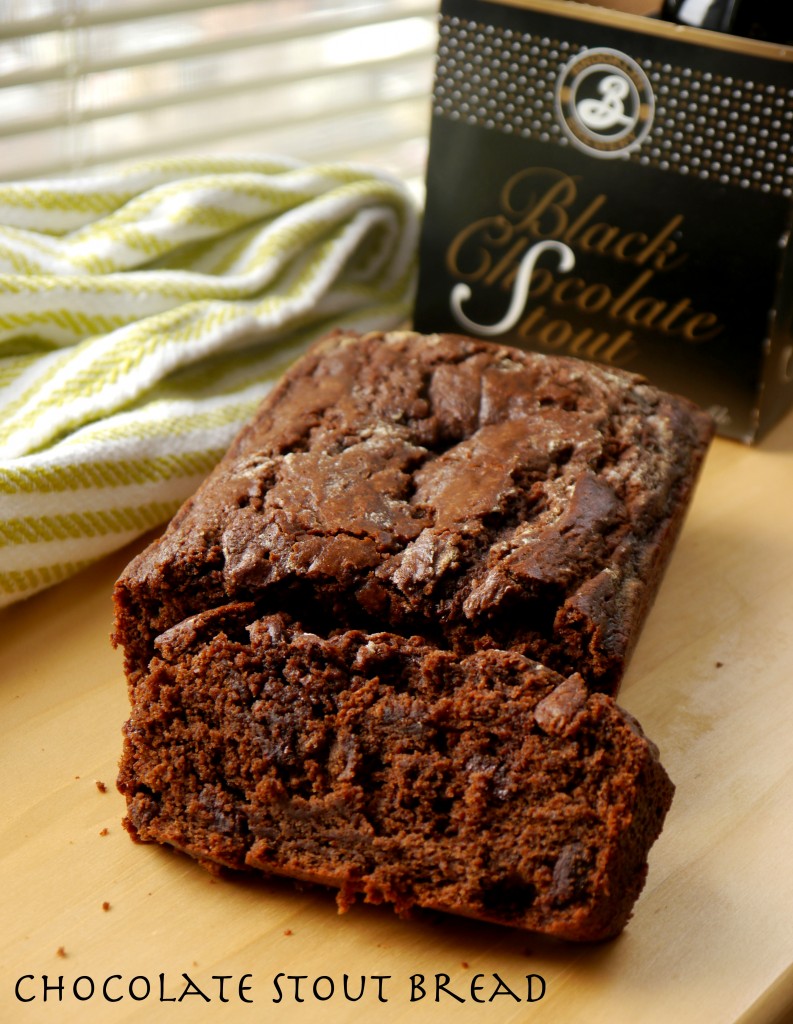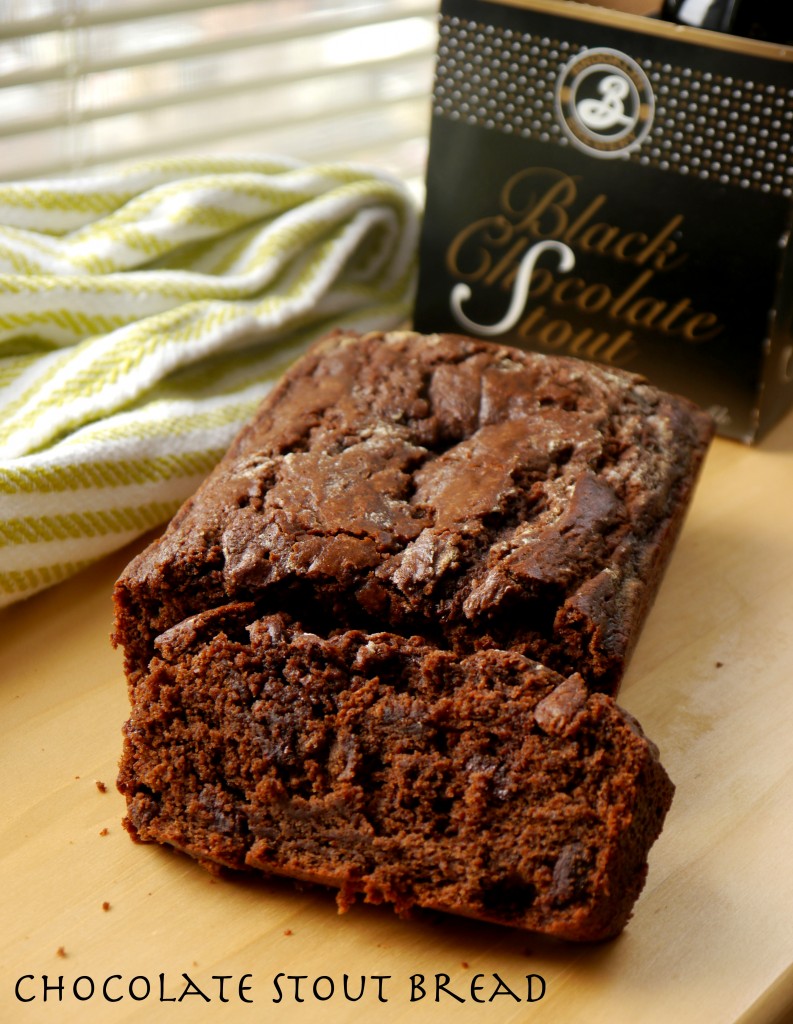 Chocolate Stout Bread
2014-03-09 19:31:37
This chocolate stout bread is a super rich, insanely flavorful chocolatey treat that's perfect for St. Patrick's Day breakfast!
Ingredients
2 cups all-purpose flour
½ tsp. salt
2/3 cup cocoa powder
1 cup sugar
1 tbsp. baking powder
1 tbsp. cornstarch
2/3 cup semisweet chocolate chips
10 ounces stout beer
2 tbsp. vegetable oil
4 tbsp. butter, melted (divided)
Instructions
First, preheat your oven to 350°F. In a large mixing bowl, stir together your dry ingredients – flour, salt, cocoa powder, sugar, baking powder, cornstarch, and the chocolate chips. Once combined, add the stout, vegetable oil, and 2 tbsp. of the melted butter and stir to combine (there will still be some lumps).
Spray a loaf pan with cooking spray. Pour the batter into the prepared pan and then pour the remaining 2 tbsp. of melted butter over the top. Bake for about 40 minutes, or until a toothpick inserted into the thickest part of the loaf comes out clean. Cool, then slice and serve.
Adapted from The Beeroness
My Bacon-Wrapped Life http://www.mybaconwrappedlife.com/