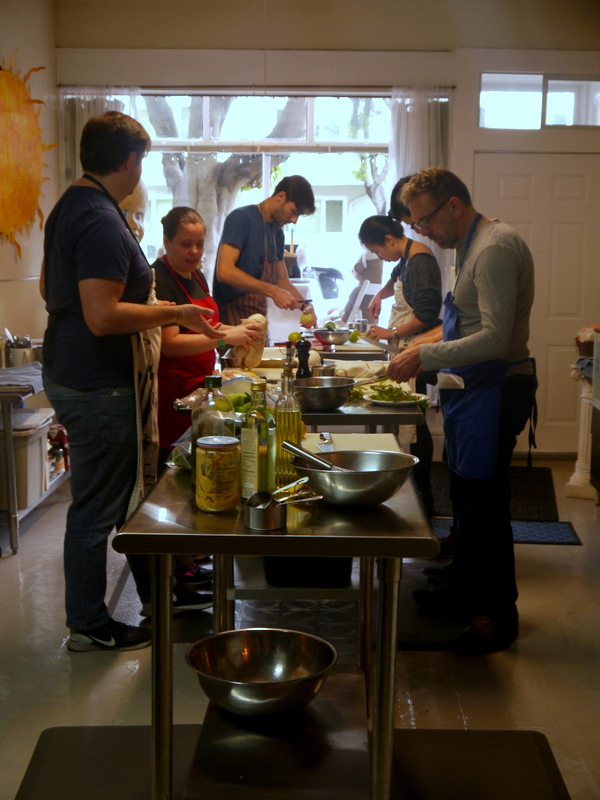 Happy Sunday, friends!
Just popping in today to share some photos from an awesome cooking class we took a few weekends ago at Chef Joe's Culinary Salon in San Francisco. We had the absolute best time (despite a finger-slicing injury on my part…) and I am very excited to share the love!
I heard about Chef Joe's Culinary Salon from CourseHorse, which is a discovery and booking tool for local classes that operates in a TON of cities (although it is still in beta in SF). You can search for pretty much any type of class, from art to tech to life skills to cooking, and find tons of local classes aggregated to choose from. For me, it was an awesome way to find small local cooking classes in San Francisco that I may not have found otherwise, and the ability to book right through the site makes it so easy!