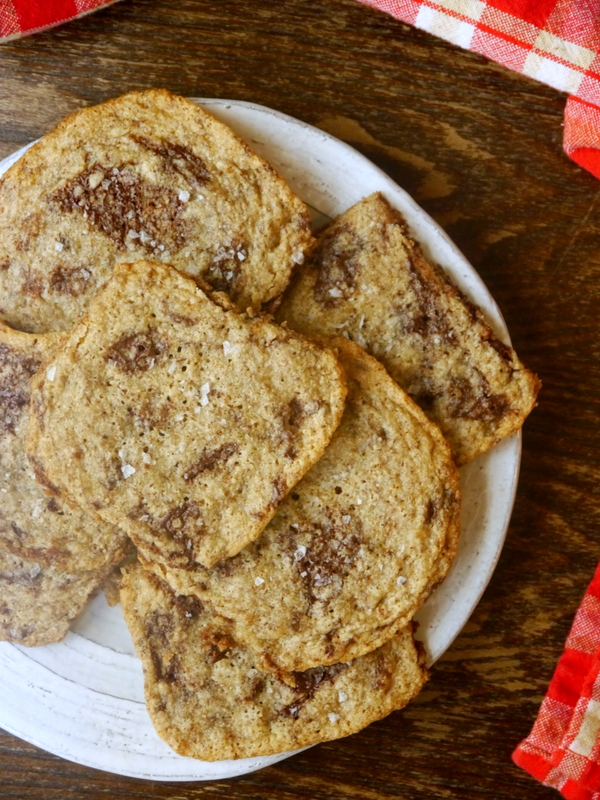 You know what is, hands-down, the best part of moving?
The built-in excuse to "use up" all the ingredients in your refrigerator!
I absolutely hate wasting food, so I'm feeling fortunate that we're moving close enough that I can actually bring all of our pantry ingredients with us. But the fridge? Everything's gotta go! Most of the things in our fridge are pretty straightforward (eggs, butter, milk, etc.) but I had the majority of a bag of almond meal in there from these bad boys and just couldn't bear to let it go to waste (that shit is expensive, yo). Enter: almond flour chocolate chip cookies!!