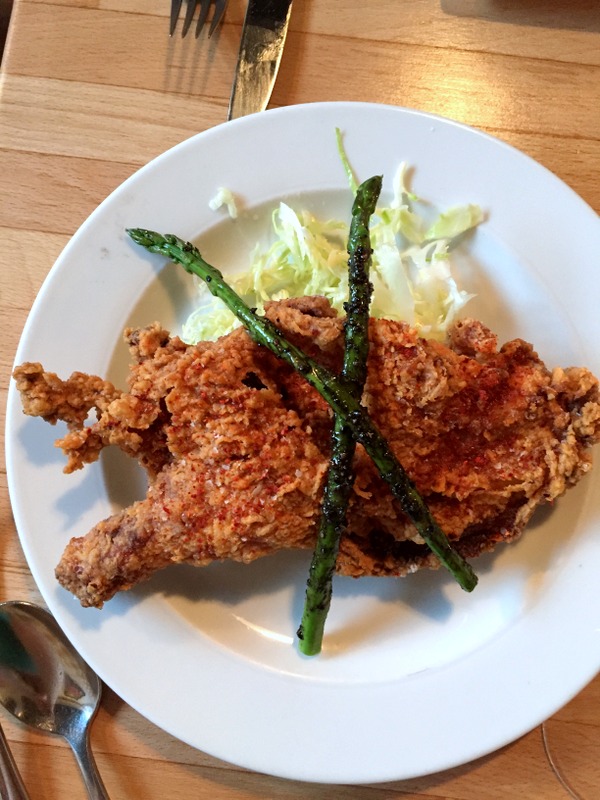 The most amazing fried chicken at Hopscotch in Oakland – my new favorite place, and just a few minutes' walk from our new apartment! This could be bad…
Hey everyone! How's your week going? As I mentioned in Sunday's post, we are moving in a few weeks, so weekends for the next month or so are going to be filled with packing, moving, and unpacking! We are so, so excited for our new place though, so hopefully it will all be worth it. Naturally, I'm distracting myself from the 9 million things I have to do by looking at pictures of food – care to join me?? Here are this week's Foodie Favorites!
This homemade chocolate chip cookie dough ice cream is giving me all the feels. I want a pint of this with one spoon, stat!
Creamy farro with white beans and kale is so right up my dinner alley. I want to try this creamy technique!